Ballot question replacing closed primary with 'top two' system filed by GOP state senator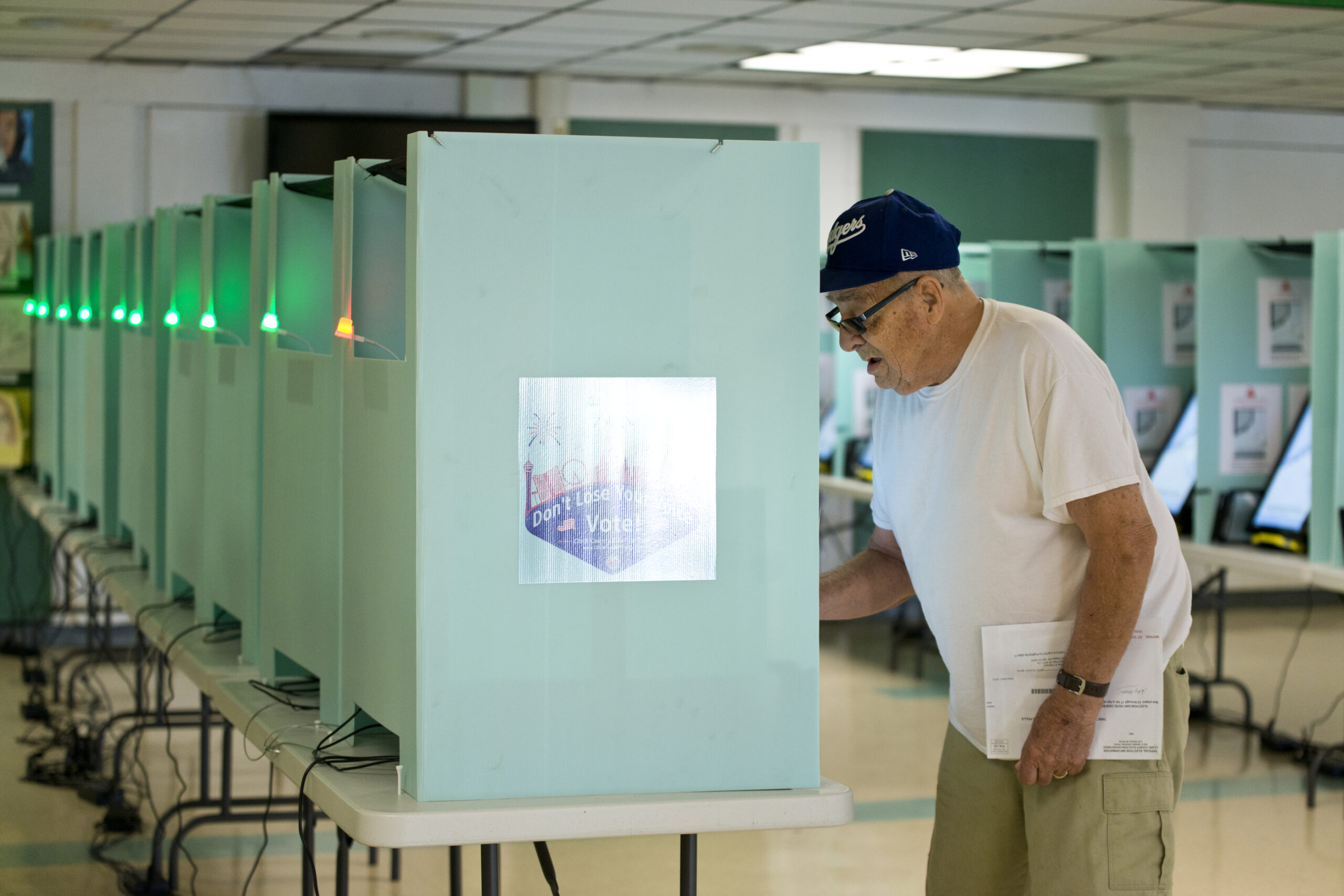 Republican state Sen. Ben Kieckhefer has filed a proposed initiative petition that, if successful, would open up primary elections in Nevada to all voters regardless of political party.
The proposed initiative, which was filed with the secretary of state's office on Friday, would create a "top two" or "jungle" primary system where voters regardless of party affiliation would be allowed to cast votes for any candidate during a primary election, with the top two vote-getters continuing to the general election regardless of party. Nevada's current electoral system requires individuals to be registered with a political party in order to vote in a primary election.
Kieckhefer, a Republican first elected to the state Senate in 2010, said he believed that moving toward open primaries was a step in the "dramatically right direction" given the state's growing number of nonpartisan voters as a share of the electorate — a number likely to be supercharged because of the state's new automatic voter registration law.
"It's not about political parties, it's not about candidates as much as it's about voters," he said. "This gives all voters in the state of Nevada the right to choose who represents them in the government."
If enacted, the initiative would largely remove existing language in state law surrounding primary elections and allow voters in a primary election to cast a ballot on behalf of any candidate, regardless of their party affiliation or lack thereof. Candidates would be allowed to state their preferred political party, even if they are not endorsed by the party, and the top two vote-getters would proceed to the general election regardless of party.
The initiative would apply to all down-ballot races in Nevada, including governor and other statewide offices, legislative seats, U.S. Senate seats and congressional races. It would not apply to presidential races.
Backers of the top-two system say it can improve voter turnout during primary elections and ensure that more moderate candidates advance to the general election. It's been criticized by political leaders in California (including Democrat Nancy Pelosi and Republican Kevin McCarthy) as potentially leaving party-backed candidates off the ballot in competitive primaries.
Kieckhefer said he felt it was imperative to open up the state's primary elections — which tend to have a lower overall turnout compared to general elections — to nonpartisan voters, who currently make up around 22 percent of the state's 1.5 million active registered voters.
He added that the state's automatic voter registration law (created from a 2018 ballot question) registers voters as "nonpartisan" if they did not actively select a political party while registering, meaning the current system doesn't exactly empower voters to participate in a key part of the election process.
"I've always had a fundamental problem with the idea we have taxpayer-funded elections, but citizens are required to join a private organization to participate," he said. "That always tasted wrong to me."
Changing the primary system could cut down on the number of uncontested partisan races. At least 13 state lawmakers were automatically elected in 2018 without facing a general election opponent, but could have potentially faced an opponent had a top-two system been in place. Other key races, including Clark County District Attorney Steve Wolfson's re-election campaign, were effectively decided in the primary election after no Republicans filed to run in the race.
In 2018, only about 23 percent of all voters cast a ballot during the state's primary election, while 62.5 percent of registered voters cast a ballot during the November general election.
Although Kieckhefer is currently the only person listed on paperwork filed with the state, he said he expected to have the support of several civic organization leaders including Sondra Cosgrove with the League of Women Voters of Southern Nevada and Doug Goodman of Nevadans for Election Reform.
Cosgrove said in an interview that her organization was behind the petition and believed it was a "natural extension" of opening up the voting process, especially after lawmakers in 2019 approved measure allowing for same-day voter registration.
Kieckhefer said he planned to set up a political action committee to support qualifying the initiative, but declined to give additional details on his strategy. He said he had informed fellow Republican senators including Senate GOP Leader James Settelmeyer about the effort last week.
According to a tally by the National Conference of State Legislatures, Nevada is one of nine states with a "closed" primary, requiring voters to be registered with a political party to vote in a primary election.
A total of 15 states have "open" primaries, where voters can cast a ballot in primary elections for any party regardless of their party affiliation, and another nine allow unaffiliated voters to cast ballots in primary elections (but do not allow voters registered with one party to vote in the primary election for another party).
But only three other states have a similar kind of "top two" system — Washington, California and Nebraska (state legislative elections only).
Qualifying a statutory initiative requires backers to gather signatures from at least 10 percent of registered voters who cast a ballot in the previous election. For the 2020 election cycle, that means a minimum of 97,598 valid signatures and at least 24,400 in each of the state's four congressional districts submitted by Nov. 18, 2020.
If enough signatures are found valid, the initiative petition moves to the 2021 Legislature, where lawmakers have 40 days to approve the petition. If lawmakers reject the petition or take no action, it would move to the 2022 ballot.
Kieckhefer said he wasn't a "huge fan" of the initiative petition process but believed that the proposal would likely fail to advance in the Democrat-dominated Legislature — saying the concept behind the initiative petition was largely based on a 2017 bill by Settelmeyer that failed to even receive a hearing.
"History shows that people successful in the current system are hesitant to reform it," he said.
Top two Ballot Initiative by Riley Snyder on Scribd
Top two Ballot Initiative by Riley Snyder on Scribd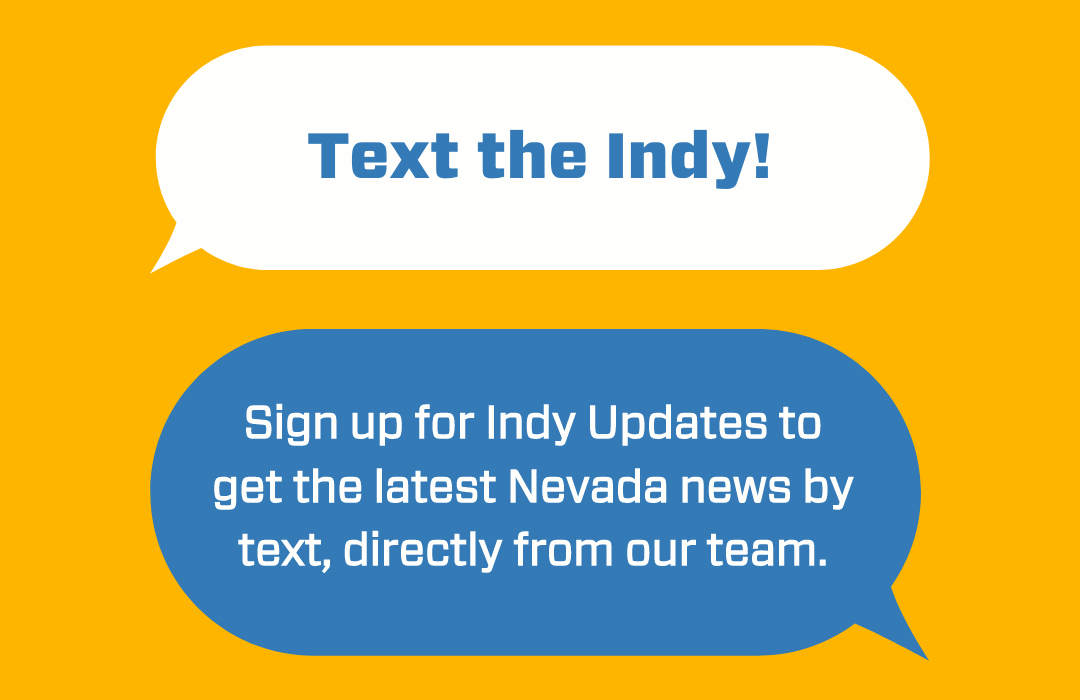 Featured Videos