Being a trafficking survivor in a state electing a pimp to the Assembly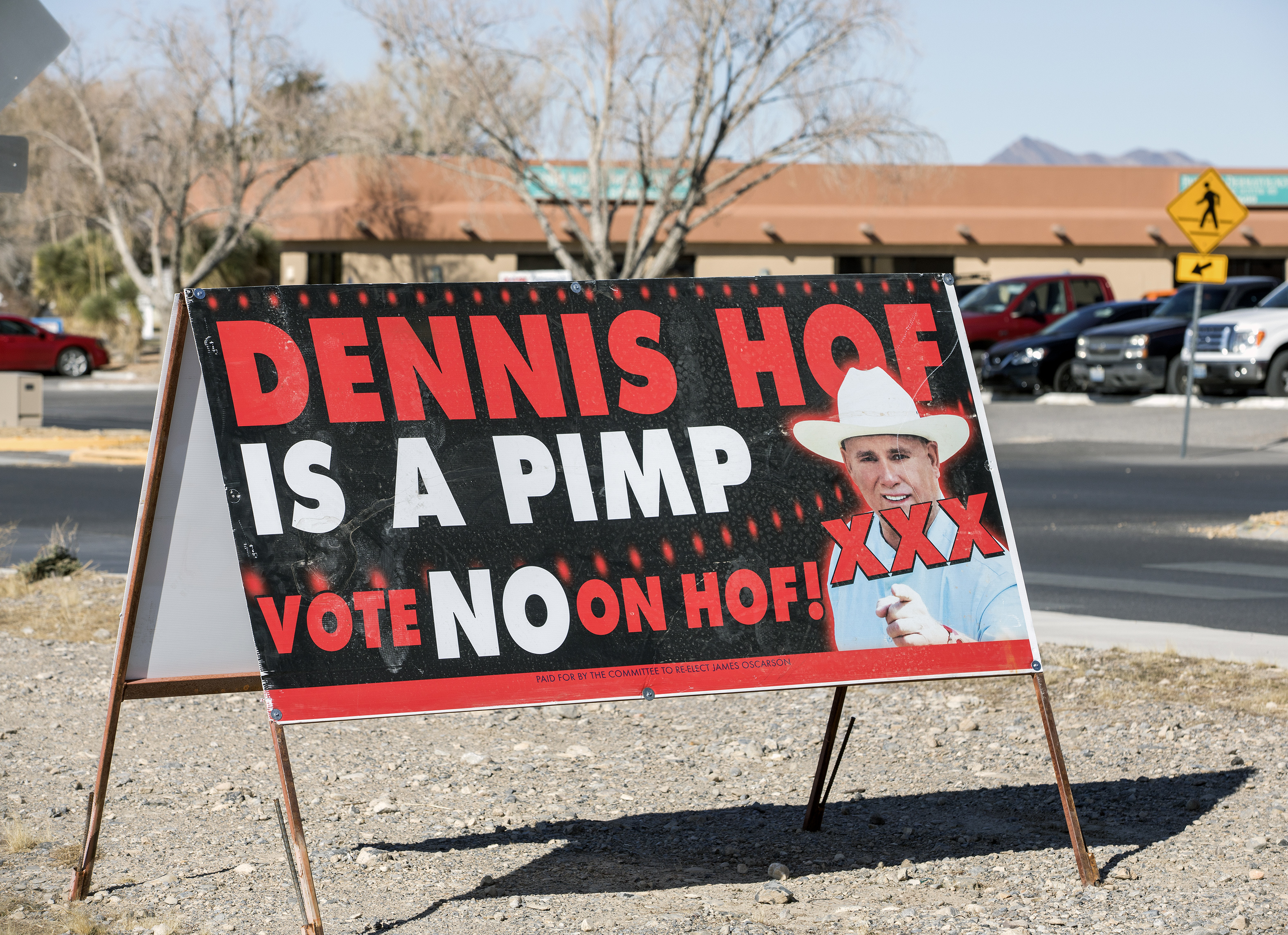 By Kimberly Mull
I woke up Wednesday morning with a splitting headache, hesitant to reach for my phone because I already knew what I would find. Sure enough, Dennis Hof, the outspoken owner of brothels featured in HBO's "Cathouse" and author of "The Art of the Pimp," unseated a three-term assemblyman in Nevada's Republican primary. As someone who works in politics, I have come to expect the unexpected the last couple of years, but as a survivor of child sex trafficking and child pornography, this is just too much emotionally.
As I begin to get ready for work and apply my makeup, I stare into the mirror looking at my reflection but only see the bright blues eyes of the 13-year-old girl who used to be bought, sold and traded among strangers staring back at me. I'm transported back to that stark white apartment with tall ceilings and stone fireplace, sitting on the mattress on the floor covered with white sheets and bright camera lights warming my skin. I can feel the large cold hands start to unbutton the back of my dress as I look down picking at my nails, trying to think about something other than the sinking feeling in my stomach and the strange musky smell that gets stronger when he starts to nuzzle my neck.
I shake the image from my mind and decide today is not a makeup day. I don't have the energy or will to put in the effort. Aside from my own triggered feelings, I am heartbroken for dozens of women I have come to meet since moving to Nevada. Most have worked through the legal brothels at some point, and I have heard the stories of what they have gone through. Rape, harassment, coercion, strangulation, abuse, drugs, trafficking and much more. Some reached out for help afterward while others escaped the brothel in the dead of night with help of local organizations. Unfortunately, others take their own lives or overdose in the brothels, losing the battle to ever get to a better place.
One young woman who wanted to leave the life of prostitution during her first week, asked for help to pay her "debt" so she could leave without fear of repercussions. Although labeled as independent contractors, women are required to sign a two-week agreement, in which they are billed for their rooms, condoms, lube, medical test, transportation, brothel swag and more. This particular woman decided after the first week that she didn't want to be a prostitute, but was reminded of the agreement she had signed. Desperate to leave without being retaliated against, as many have, she sought help to pay her debt so she would be allowed to leave freely.
Now this same man who requires women who decide they don't want to sell their bodies to literally pay for their freedom is most likely going to be a state assemblyman? This man who requires women who work in the brothels to sleep with him for free and his friends for free or minimal pay in order to get his approval is going to serve as a community role model? The one who has been accused by multiple women of rape, proudly sells virginities and boasts about sleeping with 18-year olds on their birthdays is going to have a vote on what protections victims of sexual assault have in this state? What 17-year old who hasn't been exploited, coerced or traumatized in her young life willfully chooses to have sex with an old man on her 18th birthday?
Many people in Nevada don't understand why a survivor of child sex trafficking and child pornography has such a problem with legalized prostitution to begin with. These same people don't understand the chaos and grip of PTSD caused by these childhood abuses that so often throw the lie of "easy money" in the face of victims. Nor do they understand how legalized prostitution expands and welcomes the demand for illegal prostitution and sex trafficking, including of children.
They, including women who currently work in the industry, rely on the claim that brothels are safer than street prostitution. Although this may be true, "safer" does not mean safe. It is safer to take a handgun with you if you go swimming with sharks, but it is still not safe. Furthermore, once you chum the waters to invite the sharks, more people in the water are in danger. In the case of sex trafficking, pimps bring their victims to Nevada, inside and outside the legal brothels, because the demand is so much greater in a state that not only advertises prostitution as okay, but glamorizes it, although it literally kills women.
Now, the state of Nevada is going to require legislators, staff, interns and lobbyists such as myself who are survivors of sexual assault, harassment and abuse to work with this man on a daily basis during the session. How are we supposed to do our jobs when we can't meet alone with a legislator or strategize with one on policy because we fear for our safety? What is expected of us when we have to testify before a committee where a perpetrator can sit and ask us questions on the record? Who is going to step in to help us when we suffer PTSD or anxiety attacks while presenting on sexual violence to someone who has been accused of sexually assaulting women?
Dennis Hof may not have been one of the men who would come to the tall white room where I was abused as a child, but he did own brothels at the time. He is one of the people who was, and still is telling the world that it is okay to buy sex and the younger the better. When I look at him, I can feel the hands of all those men undressing me. I can hear their laughter as they order me to do certain things and taste the salt of their sweat on my tongue. The likely assemblyman-elect may not have ever bought me, but he certainly had no problem making it more acceptable for others to do so.
Kimberly Mull is the founder of Kimberly Mull Advocacy and Consulting, a lobbying and consulting firm focused on improving the response to and support of victims' rights across the sexual violence spectrum. She is the co-founder of the No Little Girl campaign to end legalized prostitution in Lyon and Nye counties.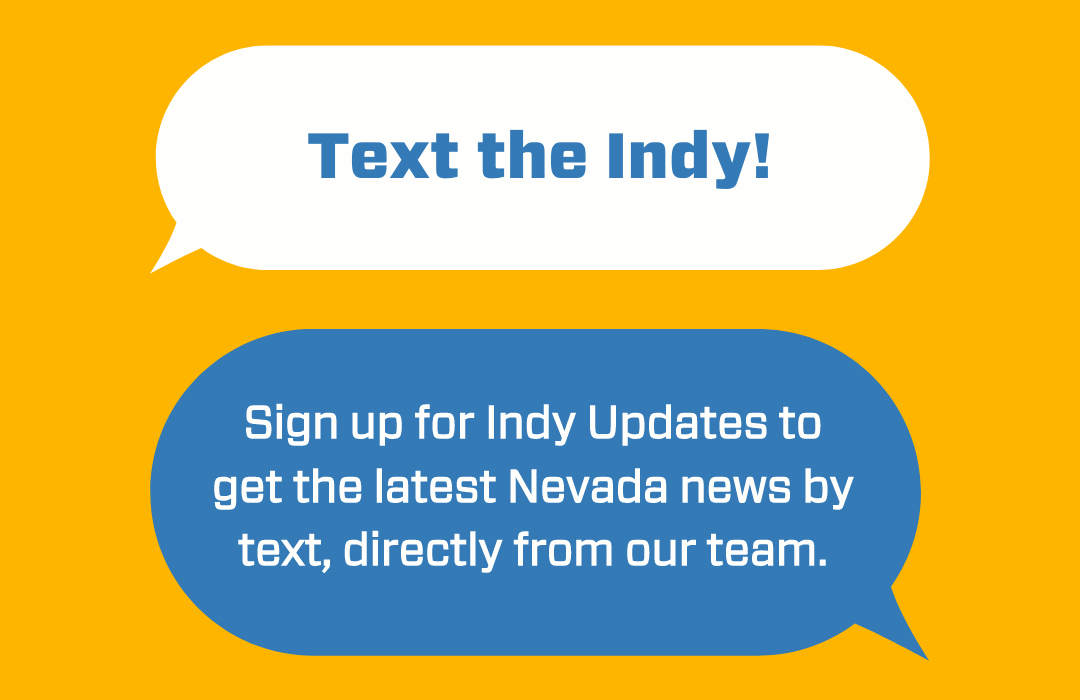 Featured Videos