Biden, Nevada congressional Democrats tout accomplishments, push for next $1.8 trillion plan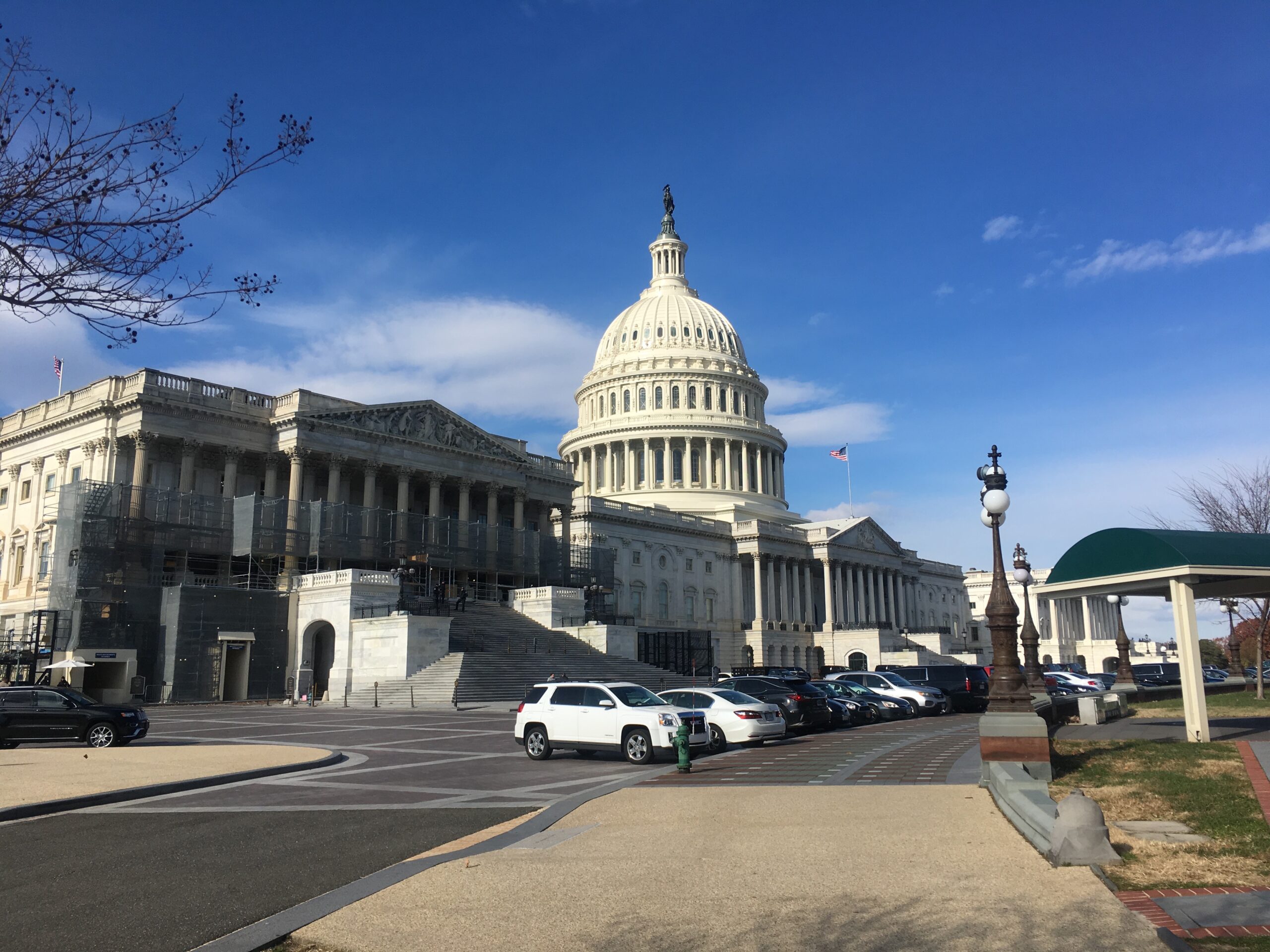 In his first speech to Congress, President Joe Biden on Wednesday marked his first 100 days in office by celebrating his $1.9 trillion pandemic-relief law and urging action on his latest proposal, a sweeping $1.8 trillion plan he said is focused on families, children and education.
"To win that competition for the future, we...need to make a once-in-a-generation investment in our families – in our children," Biden said of his American Families Plan that would bolster social safety net programs, including extending an expanded child tax credit until 2025, and provide free community college.
Before the speech, Rep. Dina Titus (D-NV) contrasted what she said would be a "very calm, soothing, healing, boring kind of speech" with congressional addresses by former President Donald Trump. The one-time reality TV star brought showmanship to the office and tended to go off script, sometimes to assail those who disagreed with him on issues.
"So refreshing after having had Trump for four years," Titus said.
The address was also different because of COVID-19. While a presidential address to Congress is typically attended by upwards of 1,500 members, staff and press, this year's address was attended by about 200 people. Tickets were given out by lottery and members were socially distanced in the House chamber. Some, including Sen. Catherine Cortez Masto (D-NV) and Sen. Jacky Rosen (D-NV), sat in the gallery usually reserved for visitors and guests. Their guests attended on a virtual basis.
"I'm in the gallery, socially distancing, in the gallery," Cortez Masto said before the speech. "But I am pleased to be able to attend in person and listen to the president and his plan for this country and our families and children."
The speech also provided a platform for Democrats up for election next year to tout their legislative victories, including Cortez Masto. The Democratic Senatorial Campaign Committee (DSCC), the Senate Democrats' campaign arm, launched a digital ad Thursday highlighting benefits of the pandemic-relief law, known as the American Rescue Plan. The ad is part of a five-figure buy, the DSCC said.
With no roll call votes scheduled in the House this week, the delegation's four House members watched from their districts in Nevada.
Along with the passage of the $1.9 trillion ARP, which included a $1,400 direct payment to a majority of Americans and an extension of enhanced unemployment insurance benefits, Biden ticked off other accomplishments, including exceeding his goal of administering 100 million COVID-19 vaccine shots in his first 100 days in office.
"We will have provided over 220 million COVID shots in 100 days," Biden said.
Sen. Tim Scott (R-SC), who delivered the GOP response, argued that the Biden administration had divided the nation, including passing the ARP law with no Republican votes.
"Democrats wanted to go it alone," Scott said, indicating that overtures of bipartisanship by the White House were not sincere.
Scott also gave credit for the widespread vaccinations to the Trump administration and its Operation Warp Speed, which expedited the vaccination-development process.
The South Carolina Republican also railed against Biden's proposed $2 trillion infrastructure plan, the American Jobs Plan (AJP), for the "job-killing" corporate tax increases that would pay for the proposal.
"It's a liberal wish-list of big government waste," Scott said.
Scott was also critical of the American Families Plan, which he said was "even more taxing, even more spending, to put Washington even more in the middle of your life — from the cradle to college."
Democrats in Nevada's congressional delegation praised Biden's speech and pointed to the relief that the ARP provided.
"We've seen the benefits of American Rescue Plan, just the impact of the child tax credit and the earned income tax credit," Cortez Masto said. "And the benefit is to all families, lifting somebody out of poverty, cutting the child poverty rate in half."
ARP raised the child tax credit to $3,000 per child for children over the age of six and up to 17 and created a new $3,600 per-child credit for those younger than age six. The credit, which previously maxed out at $2,000, is fully refundable under the law, meaning that if the filer's tax liability is less than the amount of the credit, that difference would be paid to the filer in the form of a refund. Previously, filers who pay no income tax could claim only a maximum of $1,400 per child.
A study by Columbia University's Center on Poverty and Social Policy said that the law would reduce child poverty by 45 percent. The law is expected to cut child poverty by 41.3 percent in Nevada, the study said.
The law also made the earned income tax credit more generous for those without children, including increasing the maximum benefit to $1,500 from $540.
Rep. Susie Lee (D-NV) said her guest demonstrated the rescue plan's benefits. Las Vegas resident Jenna Robertson is the mother of five children. Her husband was laid off in November and the enhanced unemployment insurance, the direct payments and the child tax credit helped her family get by.
"They were able to keep a roof over their head, they were able to keep food on their table," Lee said, adding that the ramped-up vaccine program helped get Robertson's kids back in school.
Rosen also invited a guest, Magnolia Magat, the owner of the Truffles N Bacon Cafe in Las Vegas, which received a Small Business Administration loan.
Nevada's congressional Democrats also highlighted provisions in the American Families Plan that would benefit the state, including funding for free universal pre-school, hiring more teachers and reforming unemployment insurance.
Titus praised the pre-school proposal.
"One of the things that's great for Nevada is just investment in early childhood education," Titus said. "It's been spotty here in Nevada over the years. And yet, we know the earlier you start, the better you do, the longer you stay, and the more prosperous you are when you finish. So that part will be good."
Lee cited $9 billion in funding to train more teachers and boost teacher diversity.
"We have a 400-teacher shortage here in Clark County School District," Lee said. "Addressing teacher shortages, especially teachers of color and making it easier for them to get teacher preparation by doubling scholarships, I think is exciting."
Lee and Titus both underscored the importance of making it easier to ensure that unemployment insurance is available when needed. The AFP calls on Congress to automatically adjust the length and amount of benefits unemployed workers receive depending on economic conditions.
The provision would ensure "that there's no future legislative delay when people are hit by tough economic times," Lee said, which she added would allow people to get aid sooner.
Biden also called on Congress to pass gun-control legislation and reform the immigration system, which the Democrats in the delegation remained hopeful that Congress would address.
Titus continued her tradition of not inviting a guest, which before the pandemic would leave an empty seat in the chamber, to highlight the need to address gun violence. She began the tradition after the Oct. 1 shooting in Las Vegas.
She believes that a compromise can be reached to expand background checks.
"Surely the Senate can come up with something on background checks, 90 percent of the people of this country, I think, support it."
On immigration, members of the delegation also said that they were focused on action.
A group of Temporary Protected Status recipients who live in Las Vegas but are originally from El Salvador and Honduras participated in a protest in the nation's capitol calling for federal action to become permanent residents. TPS is provided to individuals from certain designated countries to stay in the U.S. on humanitarian grounds. TPS for Salvadorans and Hondurans expires in October.
Titus, who voted for a bill to provide a pathway to citizenship for TPS recipients that passed the House last month, said she was confident that Biden would extend that deadline.
"The deadline for some of these TPS folks is next October," Titus said. "I believe, between now and then, the administration will be taking some action to protect them."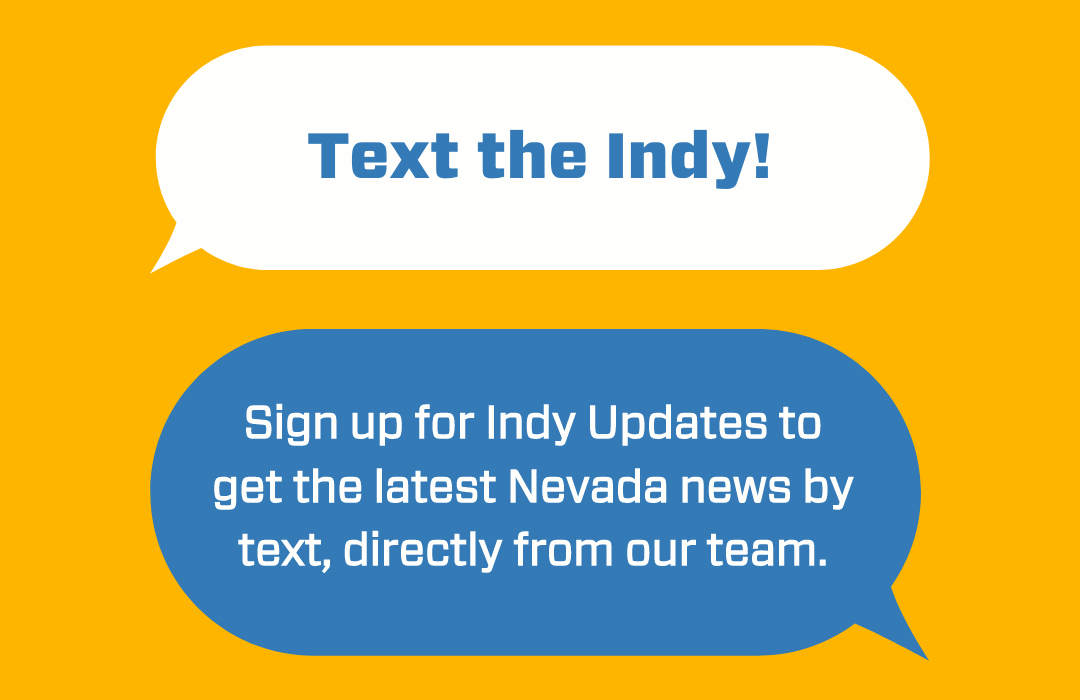 Featured Videos
Comment Policy (updated 4/20/2021): Please keep your comments civil. We reserve the right to delete comments or ban users who engage in personal attacks, use an excess of profanity, make verifiably false statements or are otherwise nasty. Comments that contain links must be approved by admin.