Bill would settle lengthy debate about whether local jurisdictions can implement rent control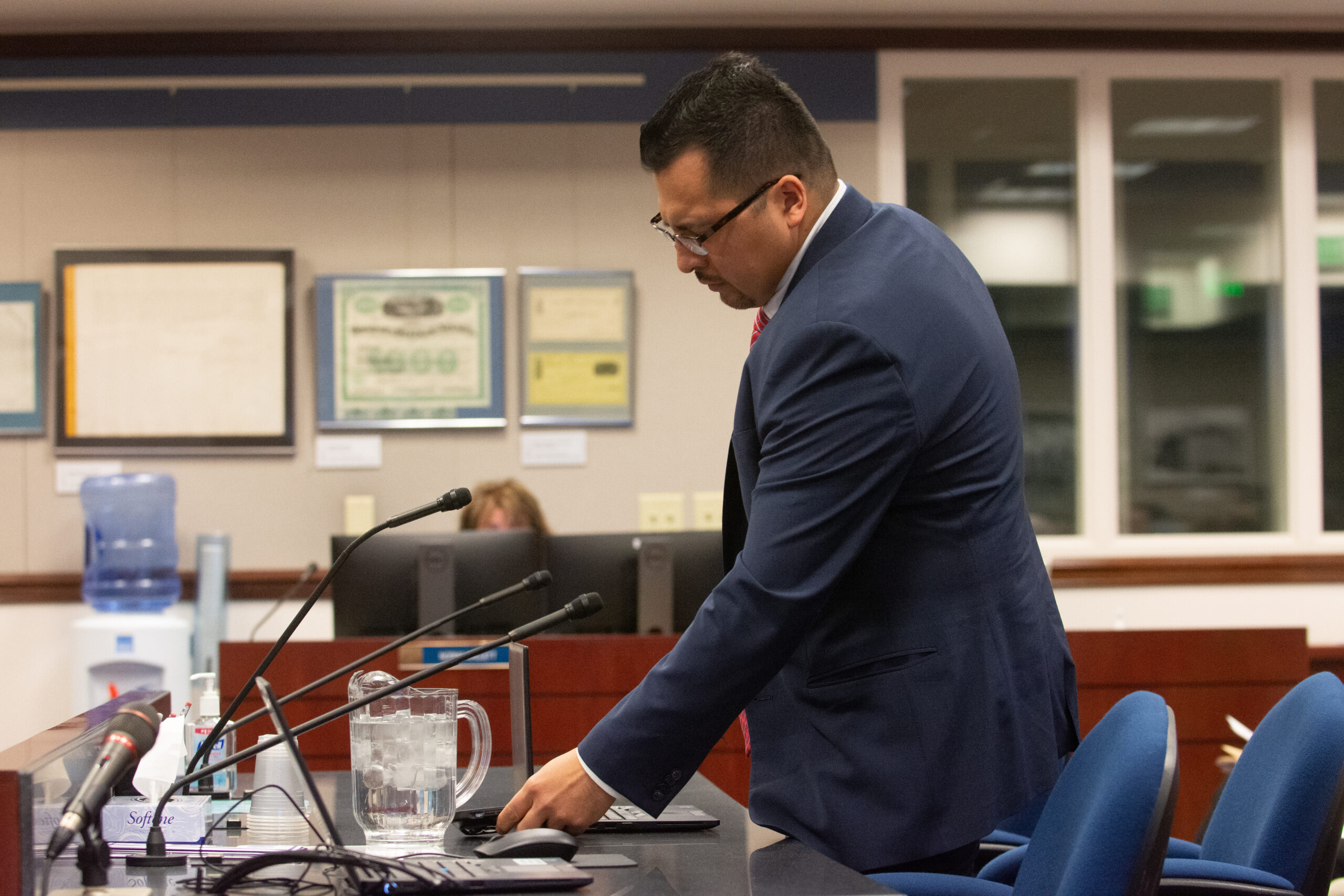 Sen. Edgar Flores (D-Las Vegas) opened the conversation about SB371 — a bill that would explicitly name rent control as a local issue that would be managed by local governments — with a look back at a debate from 2015.
"There are two schools of thought on whether or not we believe as a Legislature that we should be the gatekeeper or that we should be sending things down to local jurisdictions to be handled there," Flores said. "There has been a constant debate for many, many years about that."
"Dillon's rule" and "home rule" are two sides of the same coin: Dillon's rule assumes the state holds power and allows state governments to give local jurisdictions power over matters they see fit. Home rule is the opposite, assuming local jurisdictions hold power on everything aside from the issues the state has specifically said they do not have control over.
Nevada is a modified Dillon's rule state, meaning the state has given power to local jurisdictions that they have deemed of local importance.
During the 2015 session, Flores (then in the Assembly) voted against SB29 and AB493 — both bills that aligned with the Dillon's rule idea that the state by default holds power, because he wanted discussions of power to remain statewide. In 2019, Flores said he thought it was unnecessary to advance a bill that would specifically give local governments the power to declare issues of local concern.
Now, Flores is backing SB371, which would explicitly express local governments' power to determine housing policy, including rent control, in an effort to put the debate to rest.
"We have been having this debate for eight years, now I think it is time to settle it," Flores said.
He also said housing is a local issue, arguing that the needs and issues vary drastically from Nye County to Clark County.
Though Flores clarified that the bill does not specifically implement rent control — it only gives local governments the power to adopt rent control if they choose to — most of the testimonies in opposition focused on rent control.
Keith Lynam and Azim Jessa with Nevada Realtors urged lawmakers to keep affordable housing and rent control under a Dillon's rule paradigm in an effort to keep rent control at bay. They said leaving rent control to local jurisdictions could cause confusion within the market and argued that rent control in general was a bad solution to affordable housing.
"It doesn't work, what does work is statewide initiatives to increase affordable housing," Lynam said.
The Nevada Independent is raising $200,000 by Dec. 31 to support coverage of the 2024 election.
Tax-deductible donations from readers like you fund this critical work.
If you give today,your donation will be matched dollar-for-dollar.
Give + Get Matched
Featured Videos