Blockchains CEO buys local bank, charting course for company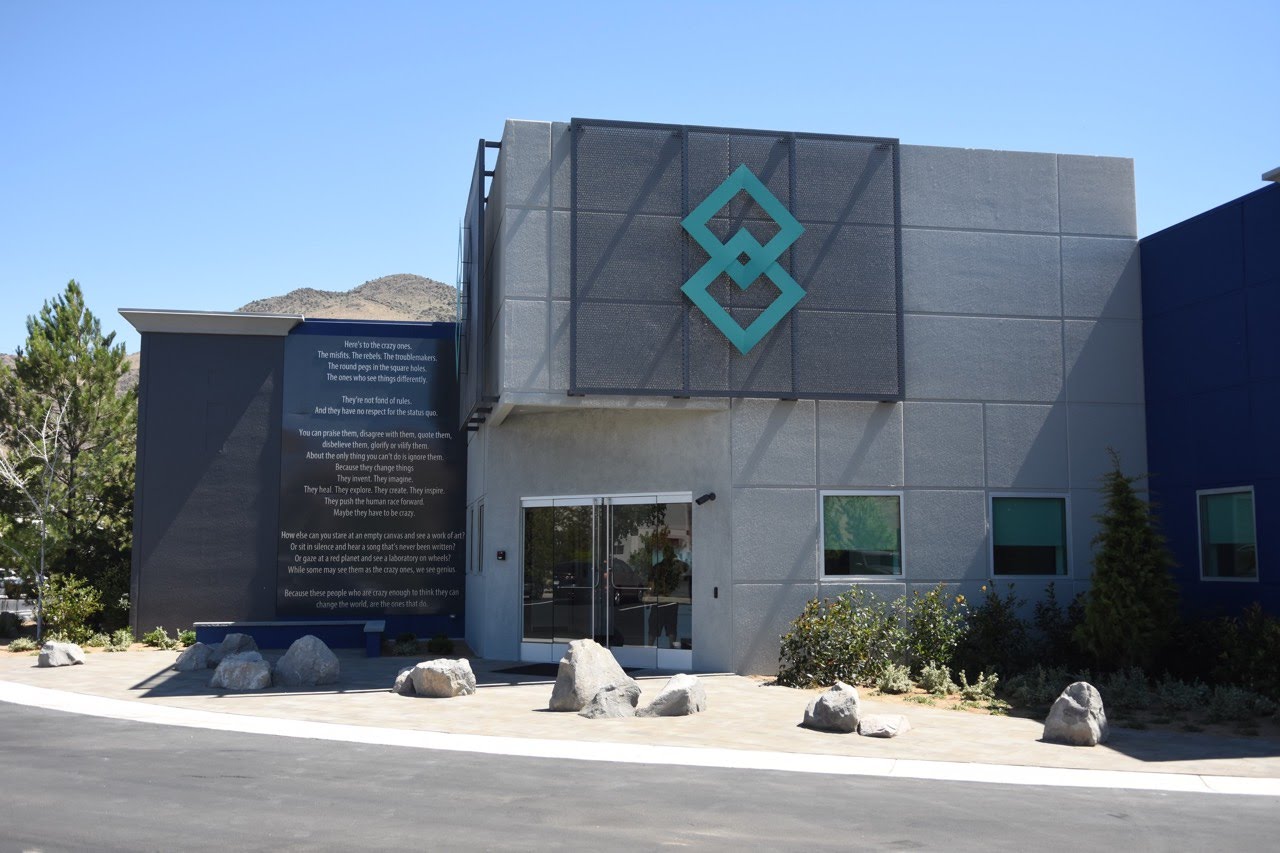 Plenty of attention and scrutiny had already been paid to Jeffrey Berns and Blockchains before the 56-year-old attorney announced ambitious plans last year to construct a blockchain-focused master planned community and e-sports arena on a chunk of Nevada desert nearly the size of Reno.
But the latest move by the enigmatic company and Berns is considerably more dull: purchasing a small community bank in a $28 million sale that becomes official on Monday.
Though it may be less exciting than the techno-future vision heavily promoted by the company, Berns (who will own the bank through a separate holding company and not through Blockchains) said the acquisition of the Las Vegas-based Kirkwood Bank of Nevada is a small but critical step in helping the nascent company achieve its wildly ambitious goals.
"Purchasing the bank was basically security for me to make sure that Blockchains and myself had access to the financial system," he said in an interview with The Nevada Independent. "But secondarily, it's to create an environment where the blockchain ecosystem, the legitimate businesses out there who are trying to build projects that are going to empower the individual and better the world, that they have a bank that understands what they're doing and isn't fearful."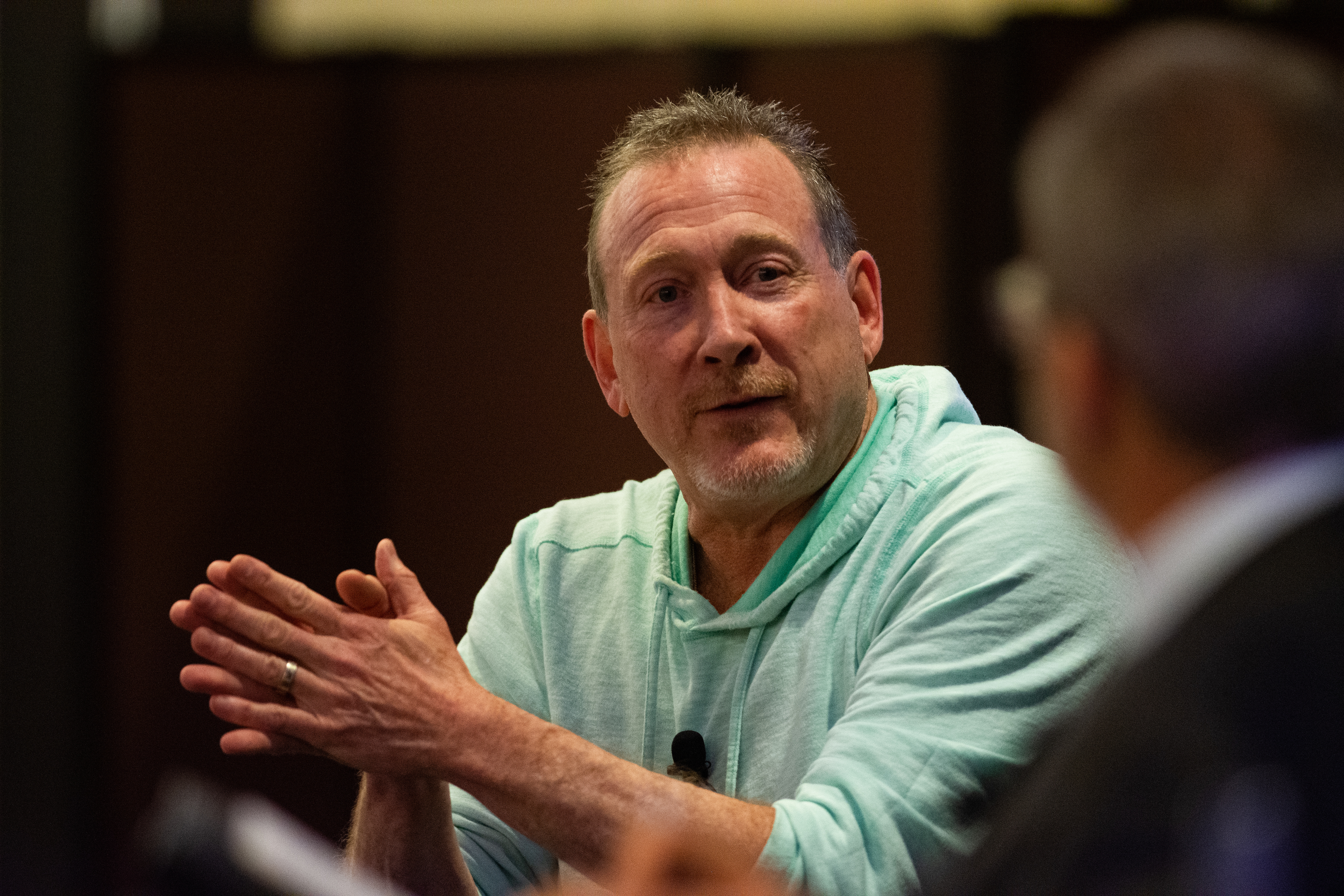 All of the heady promises made by Berns rely on blockchain technology, software for a public digital ledger that is open to users and distributed across the internet. The best known use of blockchain is the digital currency Bitcoin, but the underlying technology can be used for a wide variety of other purposes. Blockchains (the company) uses another blockchain platform called Ethereum that allows users to develop software applications for various purposes, from contract execution to logistics.
Although some banks worldwide are actively experimenting with possible uses of blockchain technology, Berns said he believed the bank purchase was necessary for him to ensure a portal into the world of fiat currency (government-backed legal tender) — and because of a fundamental belief that the current financial and banking systems are incompatible with his vision for a distributed, decentralized blockchain-based system.
"Banks are hesitant, because if this takes off, you don't need banks anymore. They become obsolete," he said.
Berns said he started looking into purchasing a bank back in 2017, began negotiations with Kirkwood in February 2018 and signed the acquisition agreement in August of last year. The purchase price of the bank was $25 million, with an added $3 million included for additional capital for investment purposes. According to the FDIC, the bank was established in June 2008, has more than $86.6 million in assets and has had a 9.14 percent return on equity so far in 2019.
Bank President John Dru said in an interview that outside of a planned name change, Berns did not plan to make any strategic or wholesale changes to the bank or its operations, which has operated under the same ownership since it was founded about a decade ago.
"I know for sure that the customers won't see any changes," he said. "All executive management is staying on board. The directors, there's no change there, they're all going to stay on. And even the account numbers won't change."
Keeping Blockchains and Kirkwood separate was a point stressed heavily by both Berns and Dru — Berns said that his proposed decentralized ownership structure of Blockchains would be a tough sell with state and federal banking regulators (while adding he had "plans" to move to a similar decentralized ownership structure for the bank but that they were at least a decade away).
"Only bank holding companies can own a bank, and if Blockchains owned the bank it would have to do reporting much like a bank holding company would," he said. "And my plans for Blockchains are to give a portion of the company away. I intend to turn over all the power to the users of the system. I don't think the regulators would have ever been comfortable with that."
Though Dru stressed that no plans for changing future bank operations are in place, Berns detailed a number of ideas for the financial institution, starting with opening a Northern Nevada branch in the near future. Berns also said he had bigger plans for integrating the two businesses, including creating some kind of contract that would see Blockchains develop financial technology (fintech) blockchain-based applications for the bank and its customers.
"I needed a playground," he said. "I needed a place to do proof of concept with regulators to show that loans can be done in such a way that if I have $1,000, I could invest 10 cents in 10,000 loans and, it would all be done on the blockchain and micro payments would be made, and there's no funny business."
Berns said his goal would be for initial financial products offered through the bank to roll out in the third quarter of the 2020 fiscal year, but cautioned that many regulatory and technological hurdles remained before blockchain-based financial applications or uses could be safely and securely offered. Dru, the bank's president, largely agreed.
"I don't know that we'd be looking at any kind of testing or anything like that, but I'm sure we're going to see a whole new set of rules and regulations including compliance and anti-money laundering laws that will be coming into effect before the bank could even look at using or testing or considering this type of technology," he said.
Although his November speech in Prague included a number of ambitious promises, including a master-planned blockchain-focused community, Berns said that the first construction would likely come in the form of a hotel and other developments in an "innovation strip center" near the company's headquarters outside of Reno.
Berns also said that his company's relationship with NV Energy was still working well — the two companies announced a "memorandum of understanding" in October 2018 to collaborate on energy projects powered by blockchain technology. The CEO said the company had been "receptive" to ideas and that he planned to embark on a "proof of concept" distributed generation project for the planned development near the company's headquarters.
"They didn't come kicking and screaming," he said. "We held hands and walked together."
As for the next steps for Blockchains, Berns acknowledged that the company had some difficulty in meeting staffing goals amid competition from other large technology businesses, but said future plans likely included purchasing and integrating an artificial intelligence-focused company.
He said he also plans to buy or create a 3D printing company as both part of a larger plan to "3D print a portion of the city" and to focus on research and development on the feasibility of an unusual alternative to materials typically used in the 3D printing process — hemp.
Hemp, a strain of the cannabis plant grown specifically for industrial uses, may seem an odd choice for construction and energy storage, but the material has been used as a construction material ("hempcrete") in Europe since the 1980s, and at least one company in New York is studying ways to use the waste fiber from the plants to create a lower-cost form for energy storage.
Berns said Blockchains wanted to start growing small plots of hemp on the 67,000 acres of land it purchased in rural Nevada, while planning to contract with other hemp producers in the state and locally.
"It's environmentally friendly, it sucks carbon out of the air, it rehabilitates soil and it's all around an amazing product," Berns said. "And we had planned to do it on a smaller scale and after hemp was legalized, we intend to go much bigger."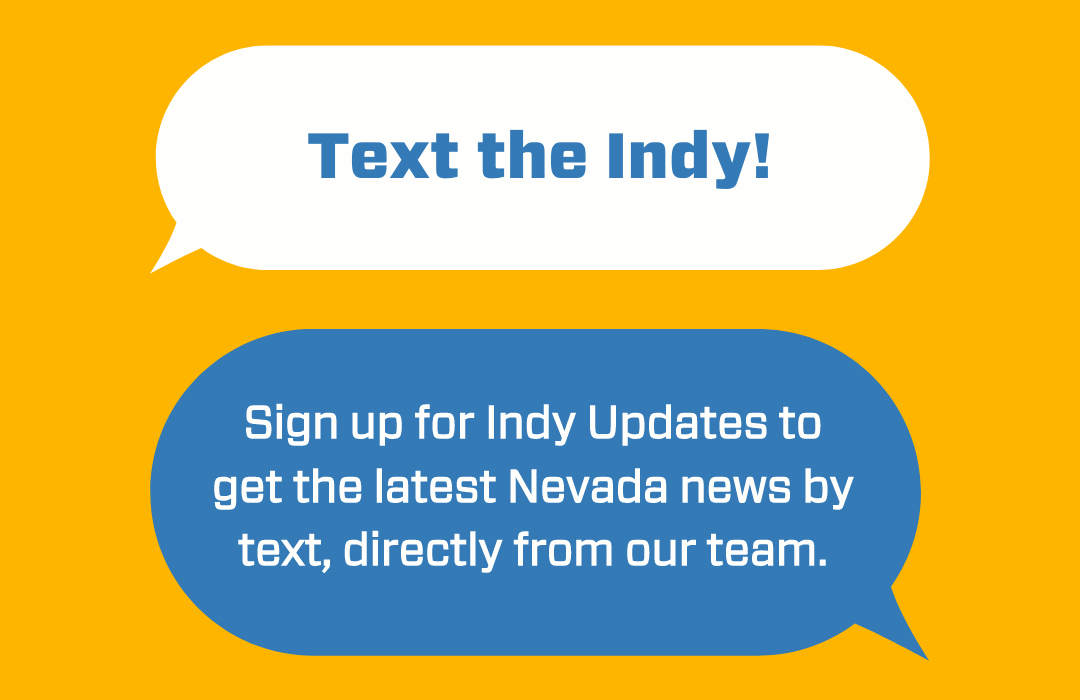 Featured Videos