Presidential candidates Sen. Cory Booker, left, (D-NJ) and Rep. Seth Moulton, right, (D-MA.) during the Boulder City parade on Thursday, July 4, 2019. (Jeff Scheid/Nevada Independent)
Booker, Moulton take part in annual Boulder City 4th of July 'Damboree'
Several Democratic presidential hopefuls have made or planned trips to the Silver State this holiday week, including Sens. Elizabeth Warren and Bernie Sanders.
But only Sen. Cory Booker and Rep. Seth Moulton spent the actual 4th of July holiday here, participating in the 71st Annual Boulder City Damboree Celebration. The two kicked off the morning at a pancake breakfast — Moulton made the pancakes and Booker served them — before marching with supporters in the annual parade.
Booker then held a meet-and-greet at the house of a local supporter, where he fielded questions on climate change, school shootings and the public financing of elections, while Moulton headed to a holiday celebration in Henderson.
The Nevada Independent photographer Jeff Scheid was there to capture some of the moments in Boulder City.
Update at 8:56 a.m. on 7/5/19: Three photo captions were corrected to reflect that Rep. Seth Moulton is from Massachusetts, not Maryland.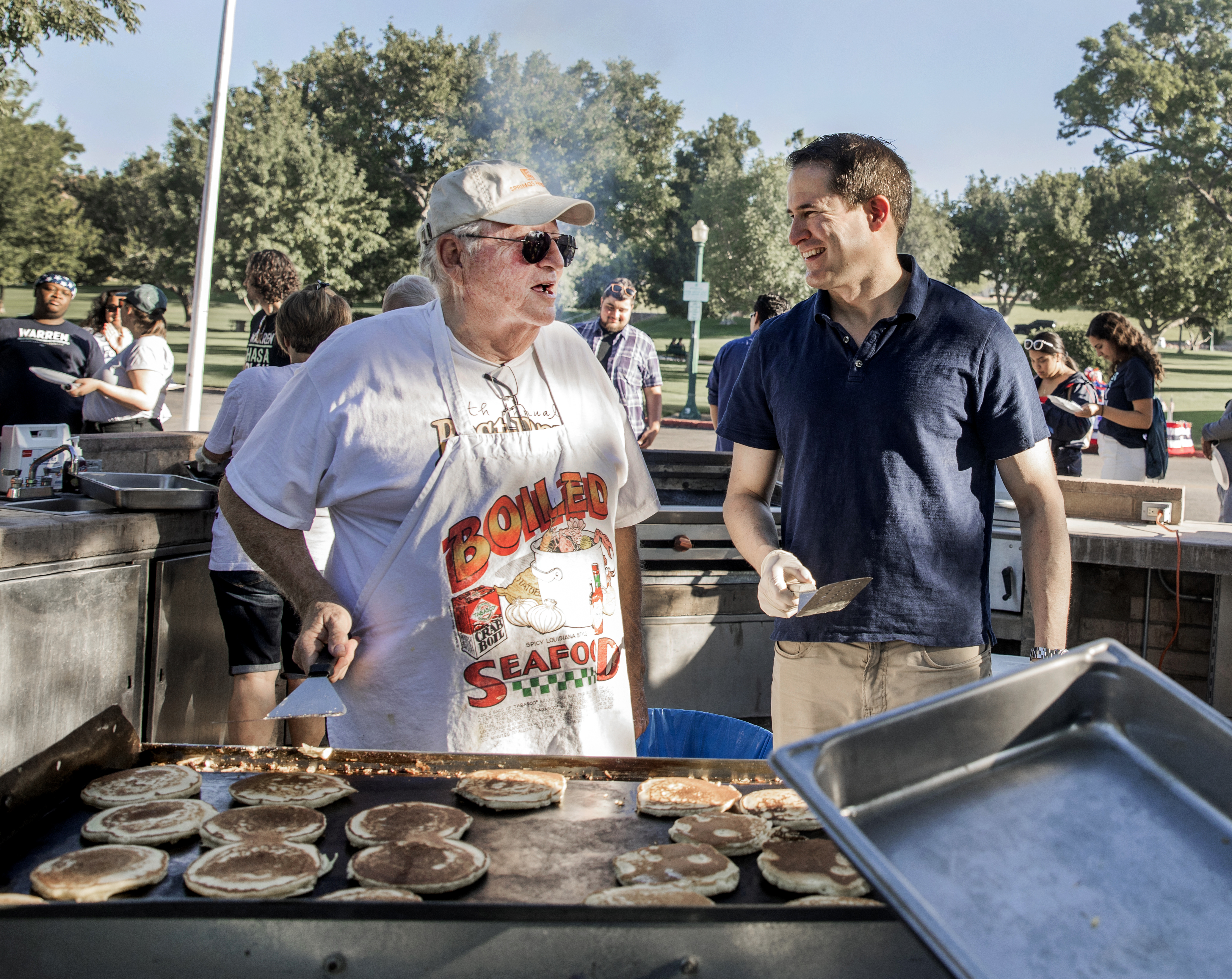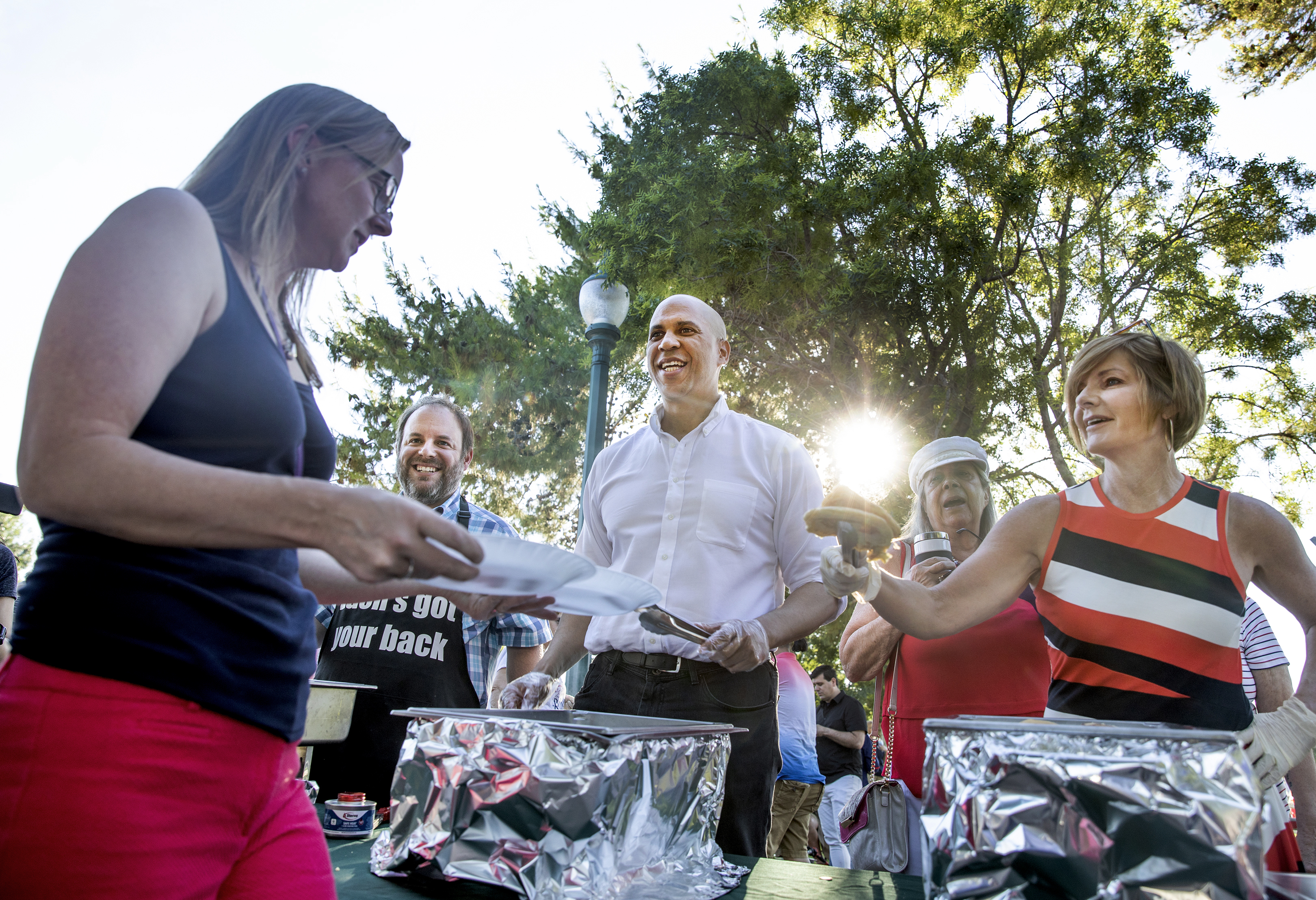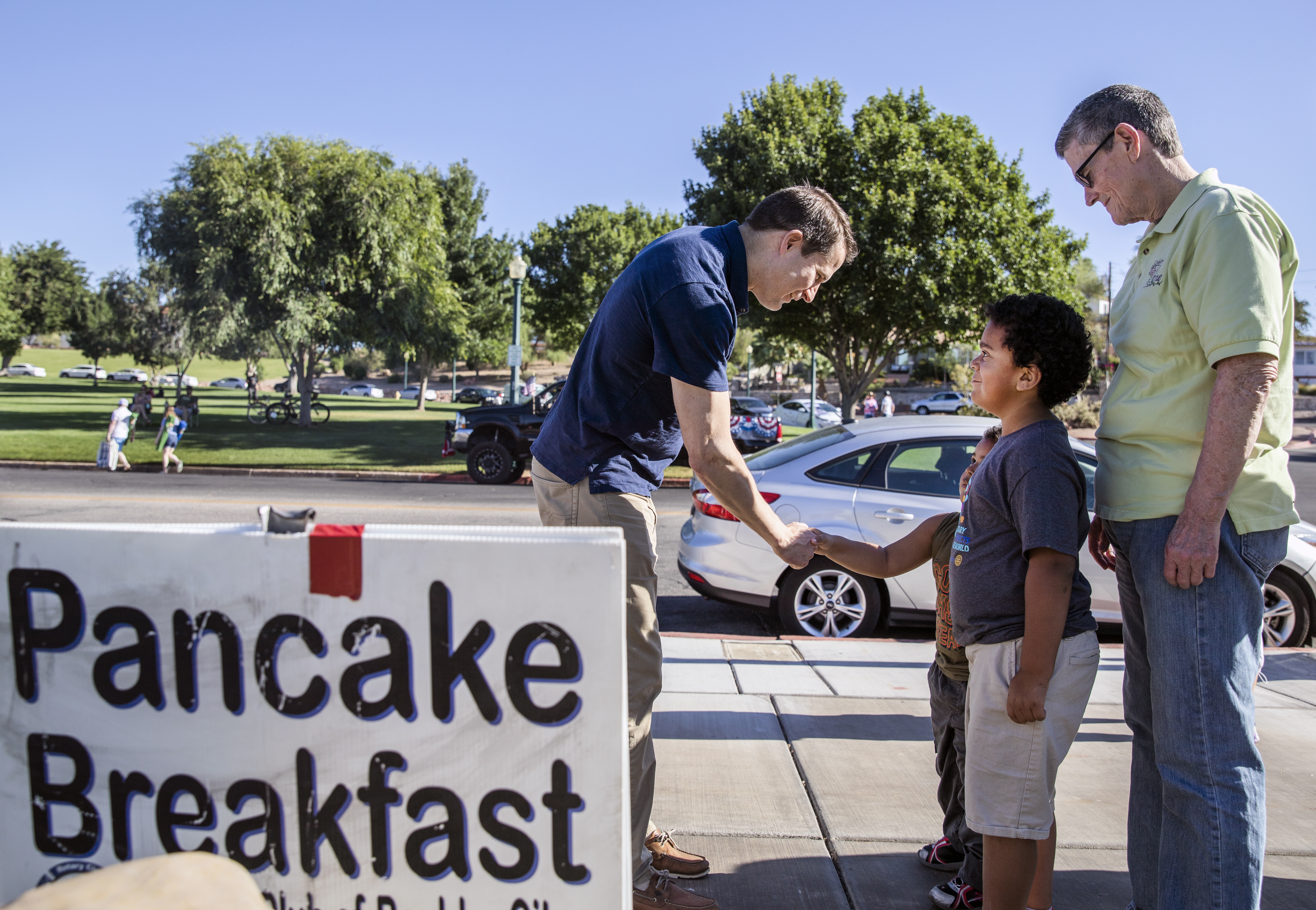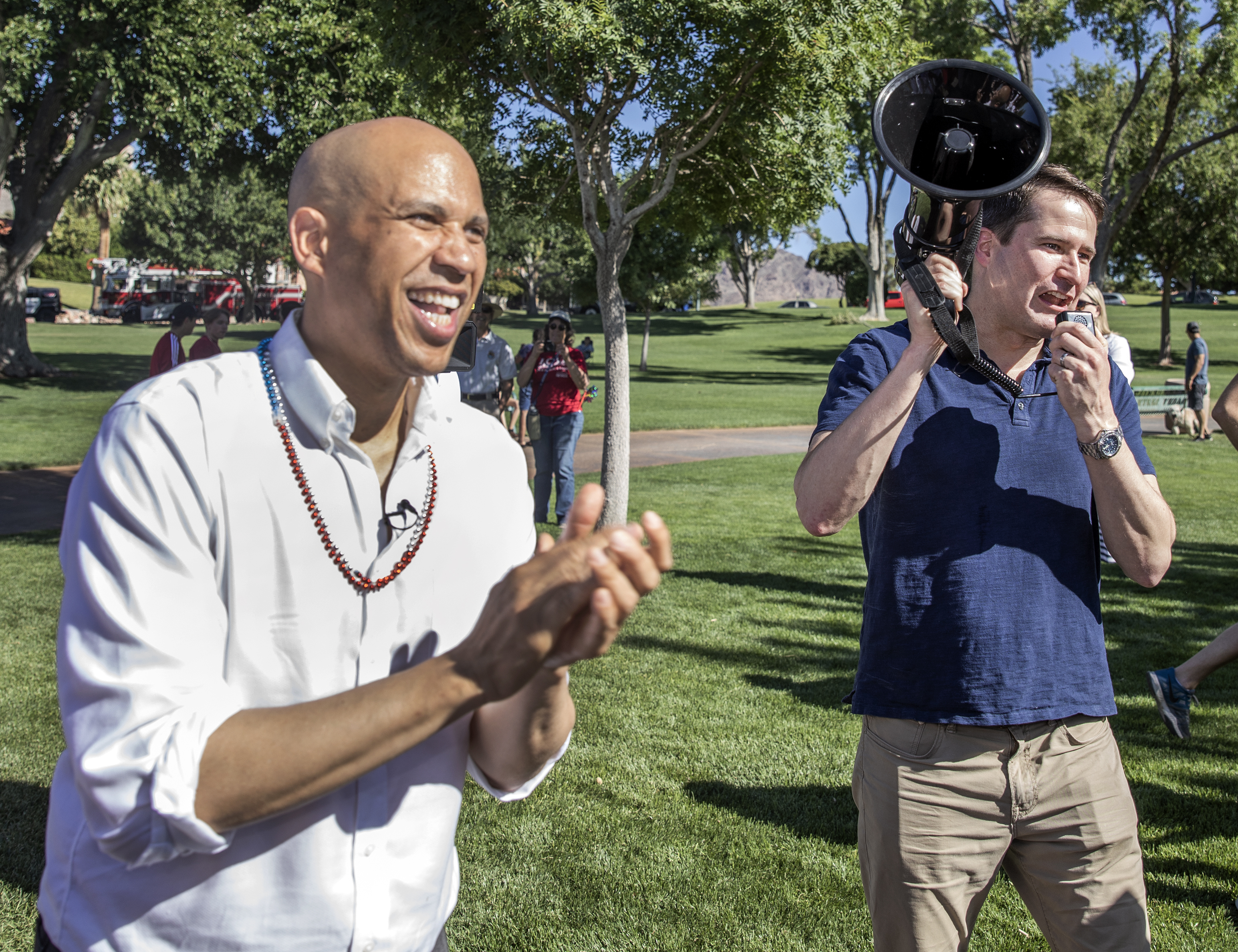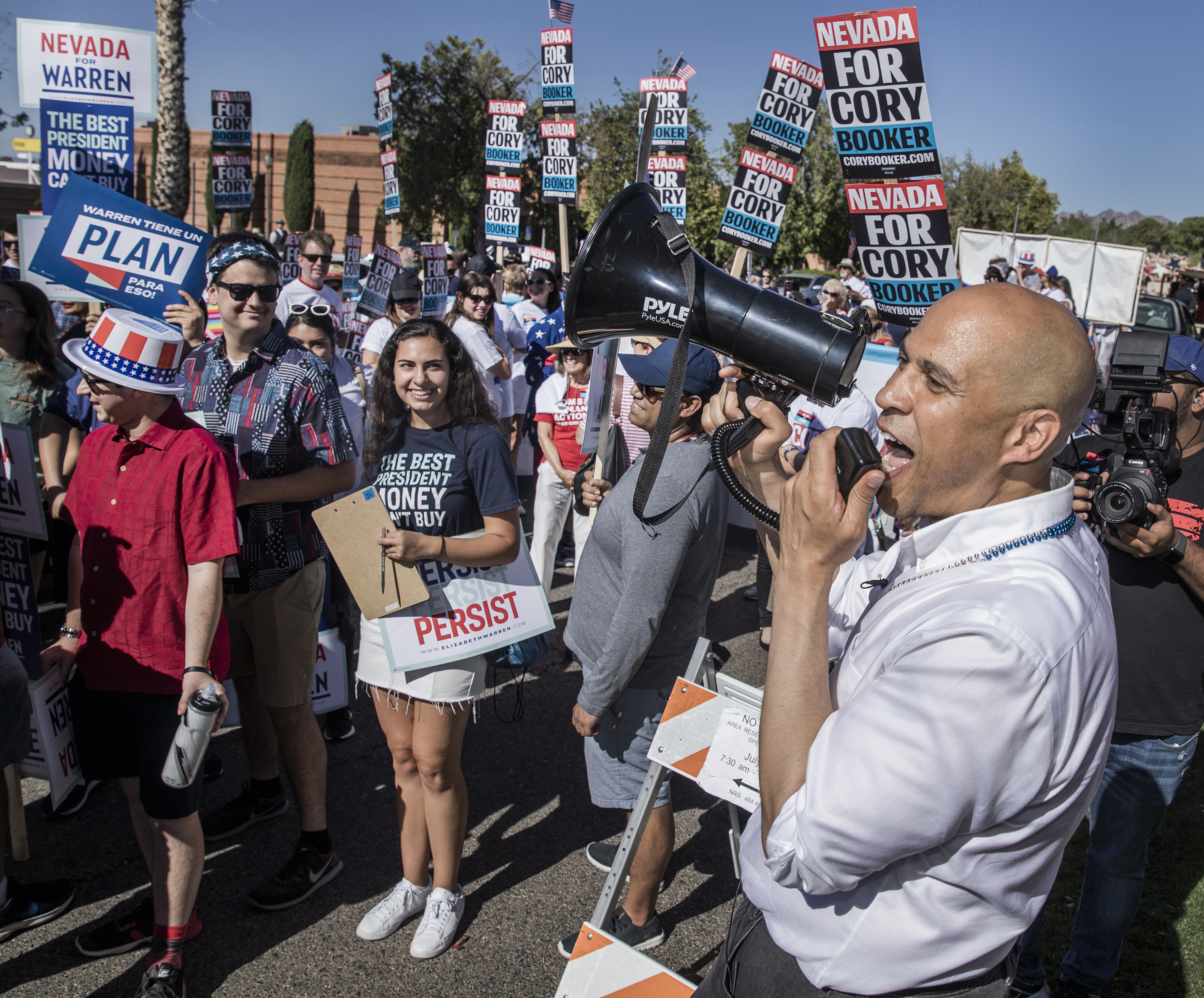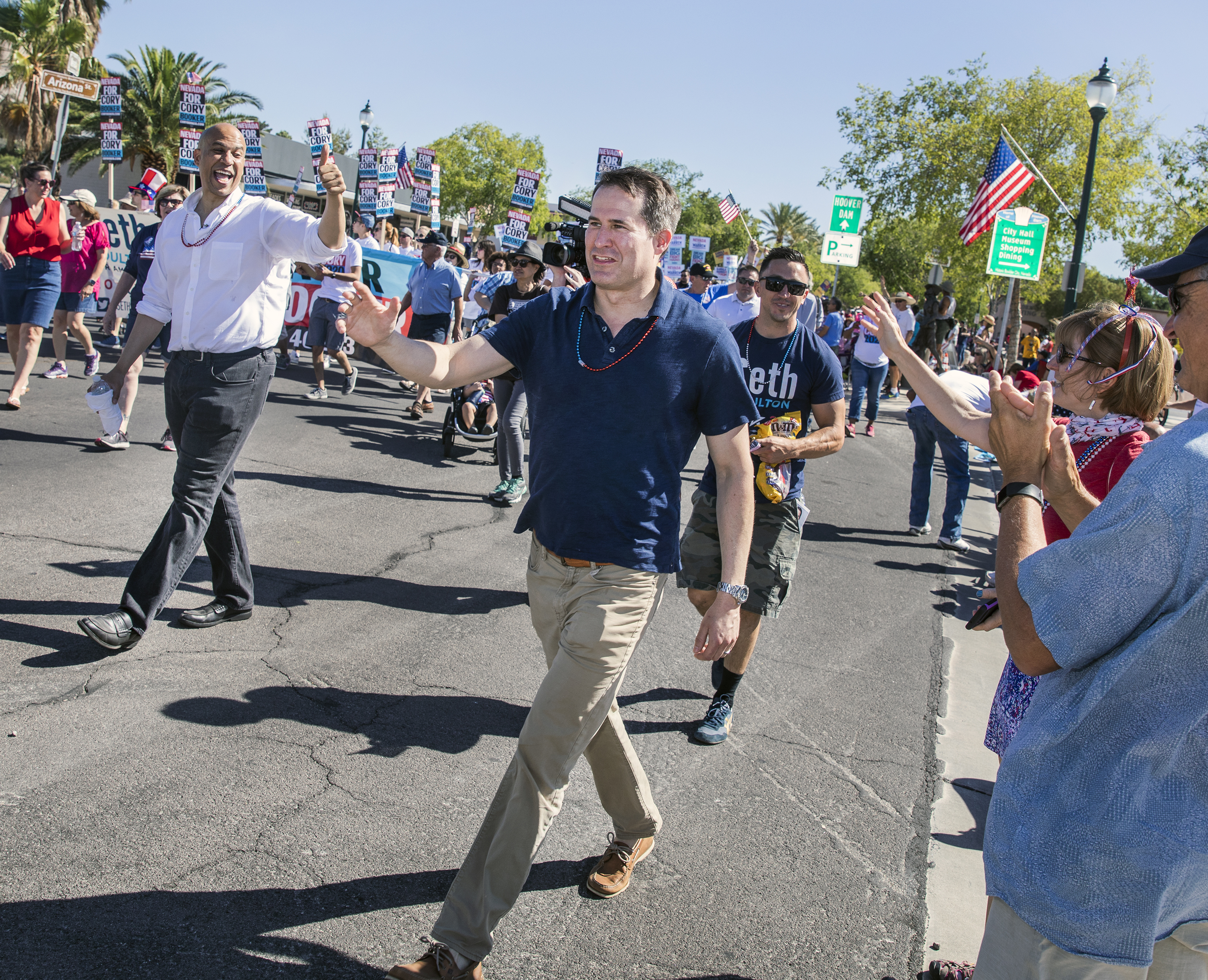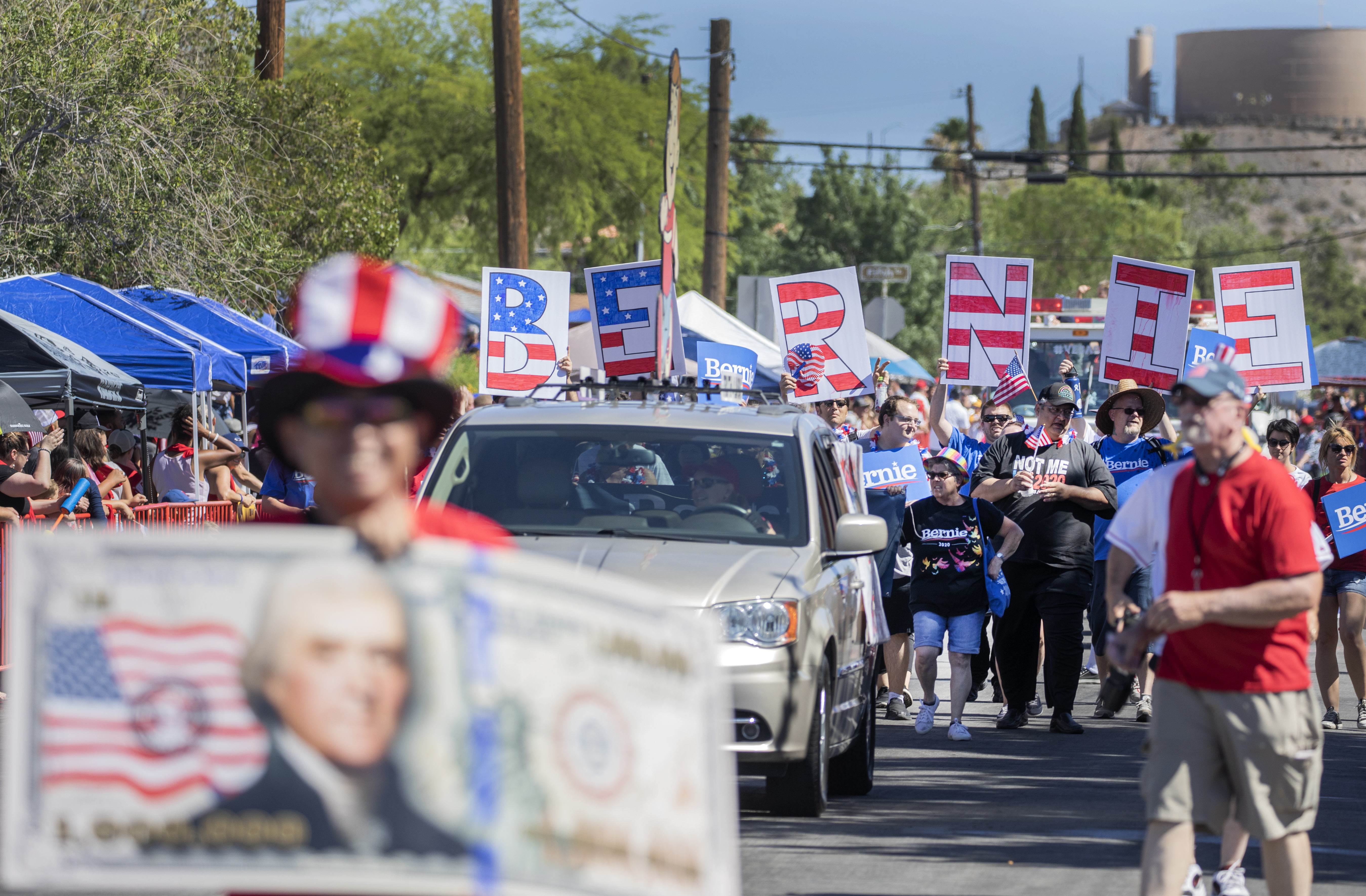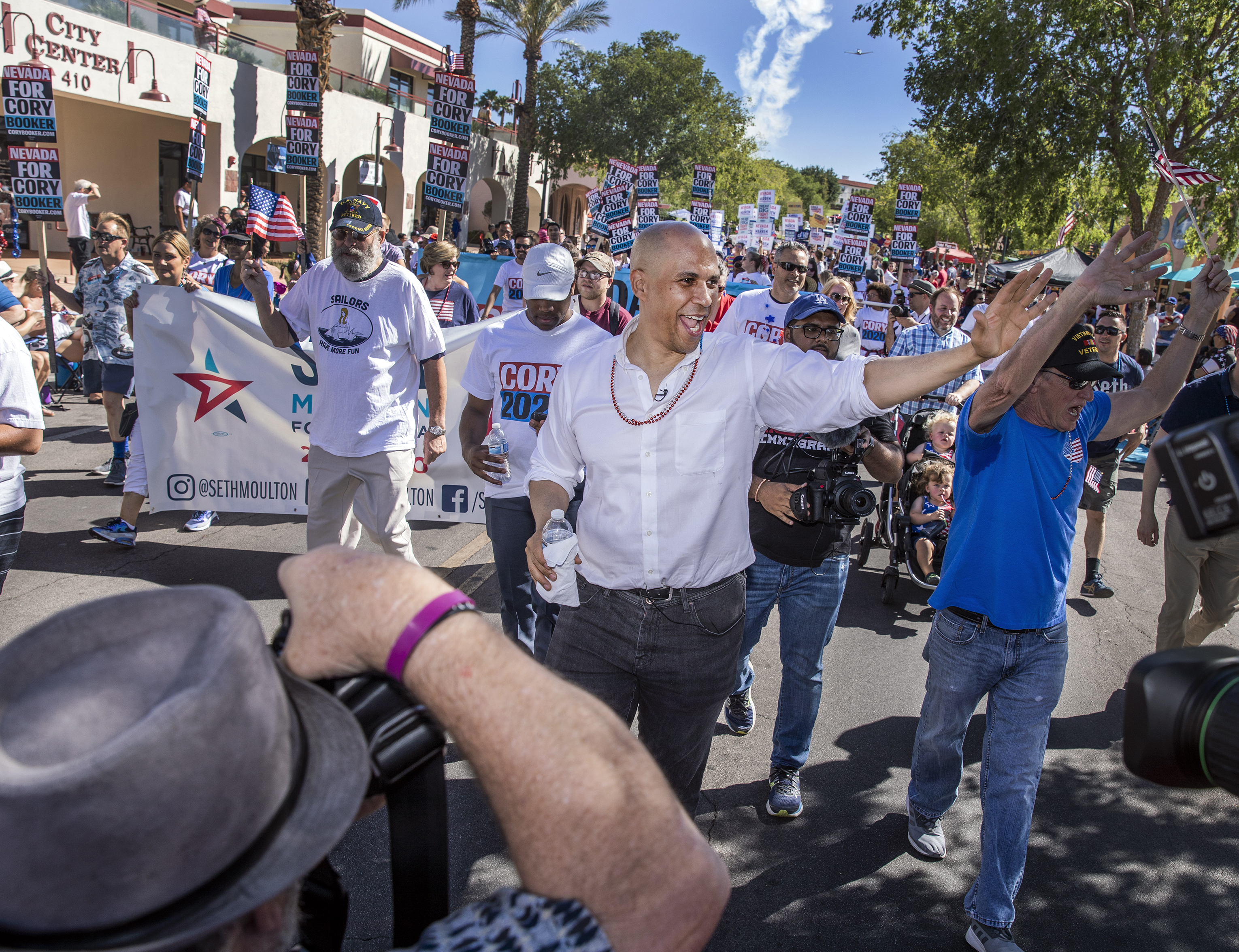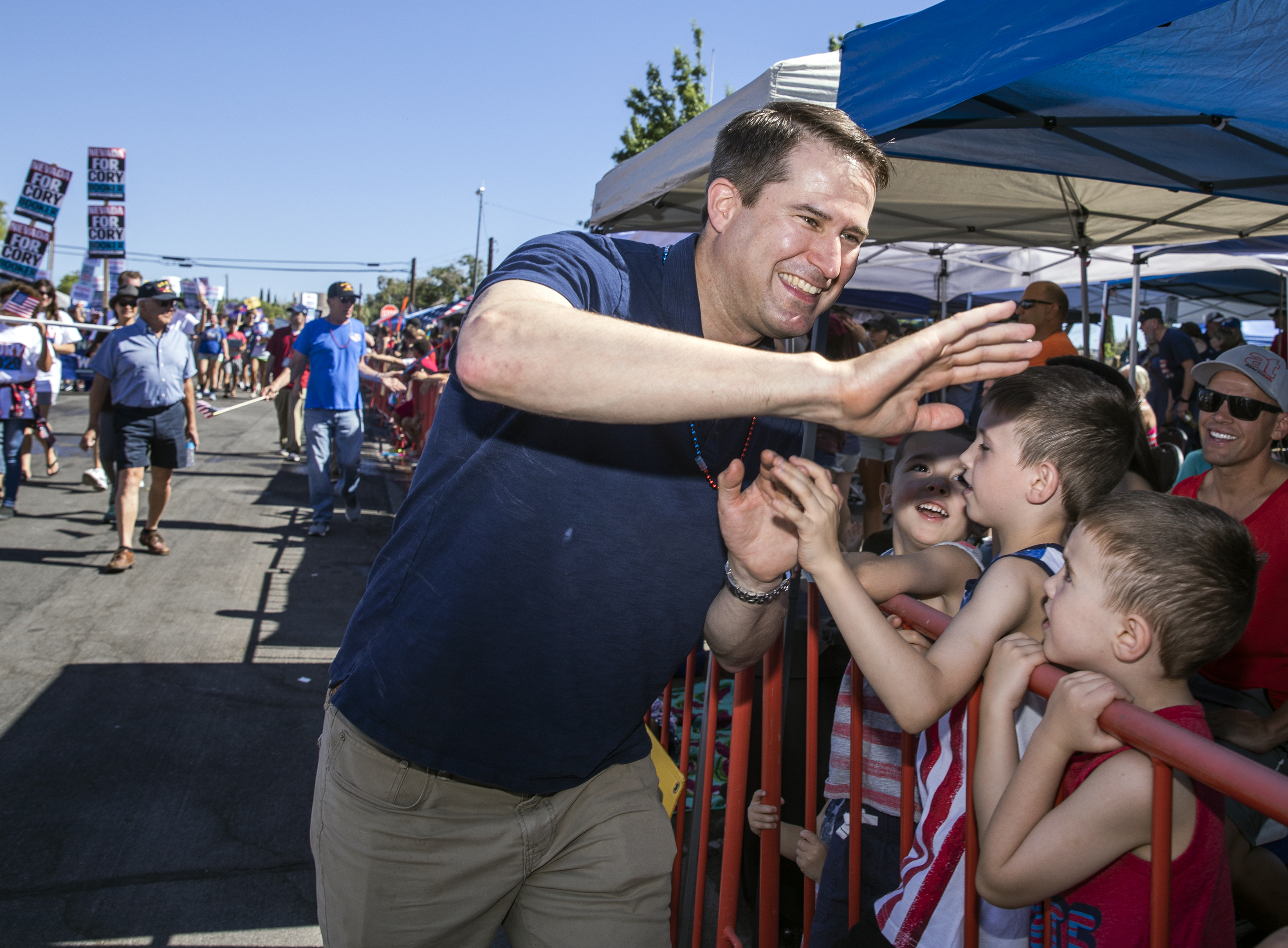 Comment Policy (updated 3/21/19): We welcome reader comments on our stories. However, in keeping with our general policy of transparency, accuracy and accountability, we do not accept comments from anonymous accounts. Anonymous accounts are those without a valid first and last name. Any such comments will be deleted, and anonymous users will be blocked from commenting further. We also will block commenters who use offensive language, engage in personal attacks or state things that are verifiably false.
get our morning newsletter, The Daily Indy
The Nevada Independent en Espanol cordially invites you and a guest to attend our
First Annual Mixer & Fundraiser
Thursday, October 10, 2019 5 to 7 p.m.
Firefly Tapas Kitchen & Bar 3824 Paradise Rd Las Vegas, NV 89119
RSVP by October 6
events-es@thenvindy.com
Food & drinks will be provided
INDYMATTERS PODCAST
CAFECITO CON LUZ Y MICHELLE
@TheNVIndy ON TWITTER