Building back better for infrastructure week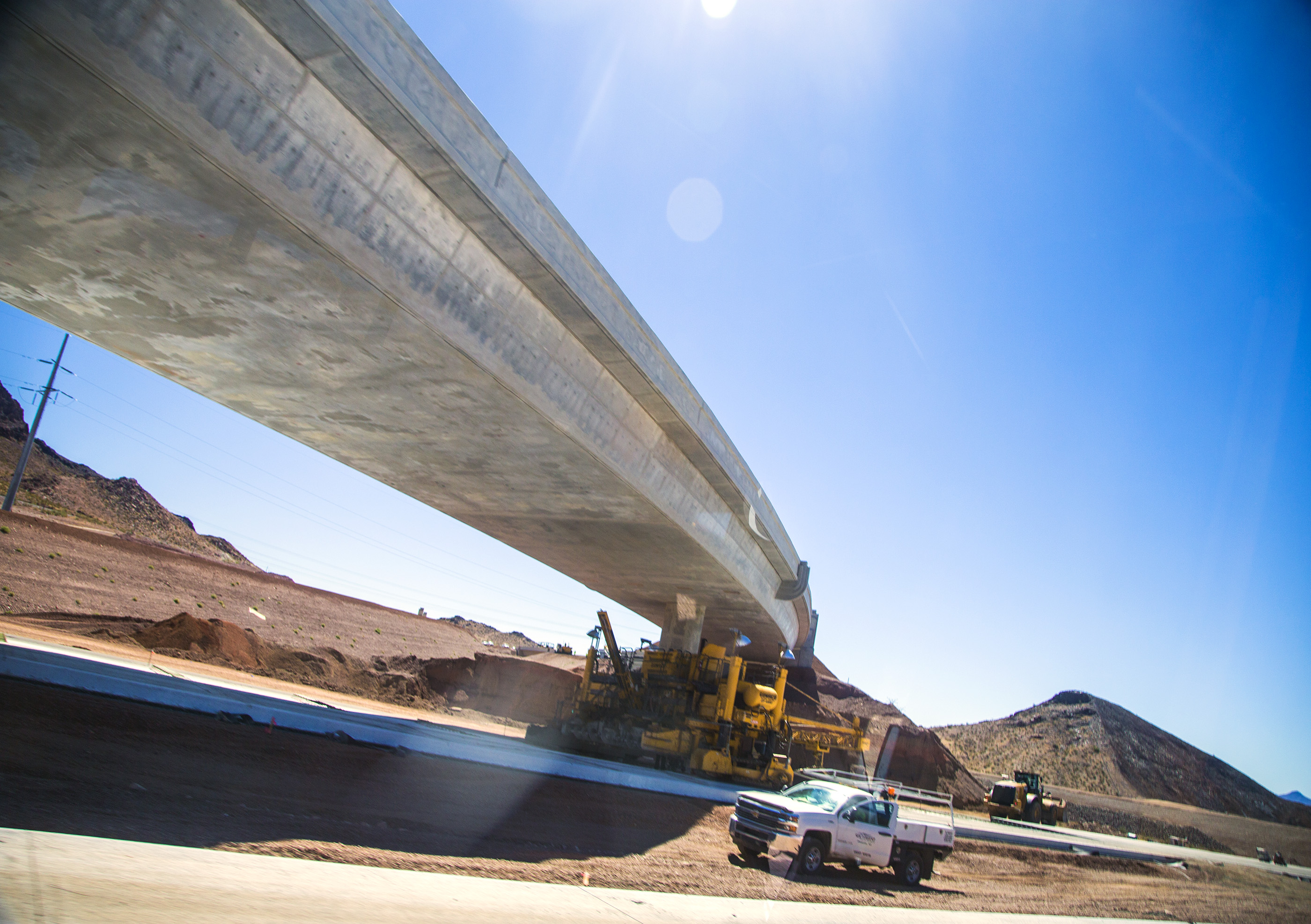 Infrastructure is again a national conversation. President Biden just introduced his $2 trillion American Jobs Plan to rebuild the country's infrastructure. He has noted that his sweeping plan is "a once-in-a-generation investment in America" at a level not seen since the 1960s when the country built the interstate highway system and won the Space Race. The plan includes rebuilding 20,000 miles of roads, repairing 10,000 bridges – including the ten most economically essential bridges in the country – and building a network of 500,000 electric vehicle charging stations, among many other things. While the details will no doubt be debated, Americans largely agree that investing in infrastructure is an important safety issue and a boon to both our economy and the future of our communities.
In Southern Nevada, the conversation about infrastructure has always been a priority. The Las Vegas Valley has witnessed exponential growth in the last decade, necessitating significant investment in our roads and transportation services. Although the federal government has failed over the past several years to unite on a robust infrastructure plan, Southern Nevada came together in a bipartisan way to approve Fuel Revenue Indexing (FRI) to fund various infrastructure projects.
Since the beginning of FRI in 2017, more than $1 billion has been invested in more than 458 critically important local road projects. As a complex community where people lead regional lives, millions of residents drive on roads that have been built or improved thanks to FRI funding, including the 215 Beltway Airport Connector, Centennial Bowl and Summerlin Parkway projects. FRI has also supported the interstate backbones of our economy – I-15, and I-11 – which bring millions of visitors each year to our city and move goods and services between major metropolitan areas.
The importance of our transportation infrastructure cannot be overstated. Completed projects enhance safety and mobility for our fast-growing community, and their construction has created more than 10,000 jobs and provides work to numerous local small and diverse businesses. In fact, it was roadway projects that kept thousands of Southern Nevadans employed in 2020 when our tourism-based economy was reeling from the pandemic, and our unemployment rate reached record levels.
These large-scale road projects, along with continued progress on key commercial developments including Allegiant Stadium, Resorts World, Circa and the Las Vegas Convention Center expansion kept people working last year and helped to ensure we were ready to greet the millions of visitors who will return to Las Vegas in the coming months. Smaller-scale infrastructure investments also revitalize our community and help to attract new businesses and diversify the economy. For example, in downtown Henderson's Water Street, $6.4 million was invested, and over the last year, the city has seen more than $20 million in private investment plus a $55 million project that just broke ground.
That's why from May 10-14, we are celebrating "United For Infrastructure," a nationwide awareness campaign in support of building and improving our country's infrastructure. In Nevada, we are also uniting behind a rallying cry, "Building Back Better," which calls for positioning Southern Nevada for sustained growth through various infrastructure projects. This includes further improvements on I-15 and I-11; building high-speed rail between Las Vegas and Los Angeles; making investments in transit, electric vehicles, clean energy infrastructure; and related private ventures that will become part of the transportation system.
But to be successful, the private sector must work in partnership with the public sector to fully integrate all proposals, ensuring everyone has access to safe, sustainable, reliable, and connected mobility options. As a community, we have accomplished a lot. However, we still have unmet needs and high unemployment in a valley seeking to rebound economically and plan for a more resilient and sustainable future.
According to the Bureau of Labor Statistics, Nevada has the sixth highest unemployment rate in the nation, at just over 8 percent. Keeping the pedal to the metal on transportation infrastructure projects is paramount to ensuring we meet our residents' and visitors' economic and mobility needs. In working with the local jurisdictions in Southern Nevada, the Regional Transportation Commission of Southern Nevada has nearly $500 million invested in projects that could be advanced — if federal funding becomes available. Bridges, interchanges, and intersections can be maintained and built, as well as complete streets with bicycling and pedestrian improvements. These projects will create jobs, better connect our growing population, improve safety on our roads and reduce congestion.
Because of Southern Nevada's foresight, we were able to keep moving forward despite shutdowns and an unprecedented pandemic that brought the world to a standstill. However, this is not the time to tap the brakes. We ask our federal leaders to invest in Southern Nevada to create jobs, maintain and enhance our transportation infrastructure, and build back better.
Debra March is the mayor of the City of Henderson and chairs the Regional Transportation Commission of Southern Nevada. Justin Jones is a Clark County commissioner and vice-chair of the Regional Transportation Commission of Southern Nevada.
The Nevada Independent is raising $200,000 by Dec. 31 to support coverage of the 2024 election.
Tax-deductible donations from readers like you fund this critical work.
If you give today,your donation will be matched dollar-for-dollar.
Give + Get Matched
Featured Videos