Bundy defendants, lawyers differ on impact of shooting; trial moved to Oct. 30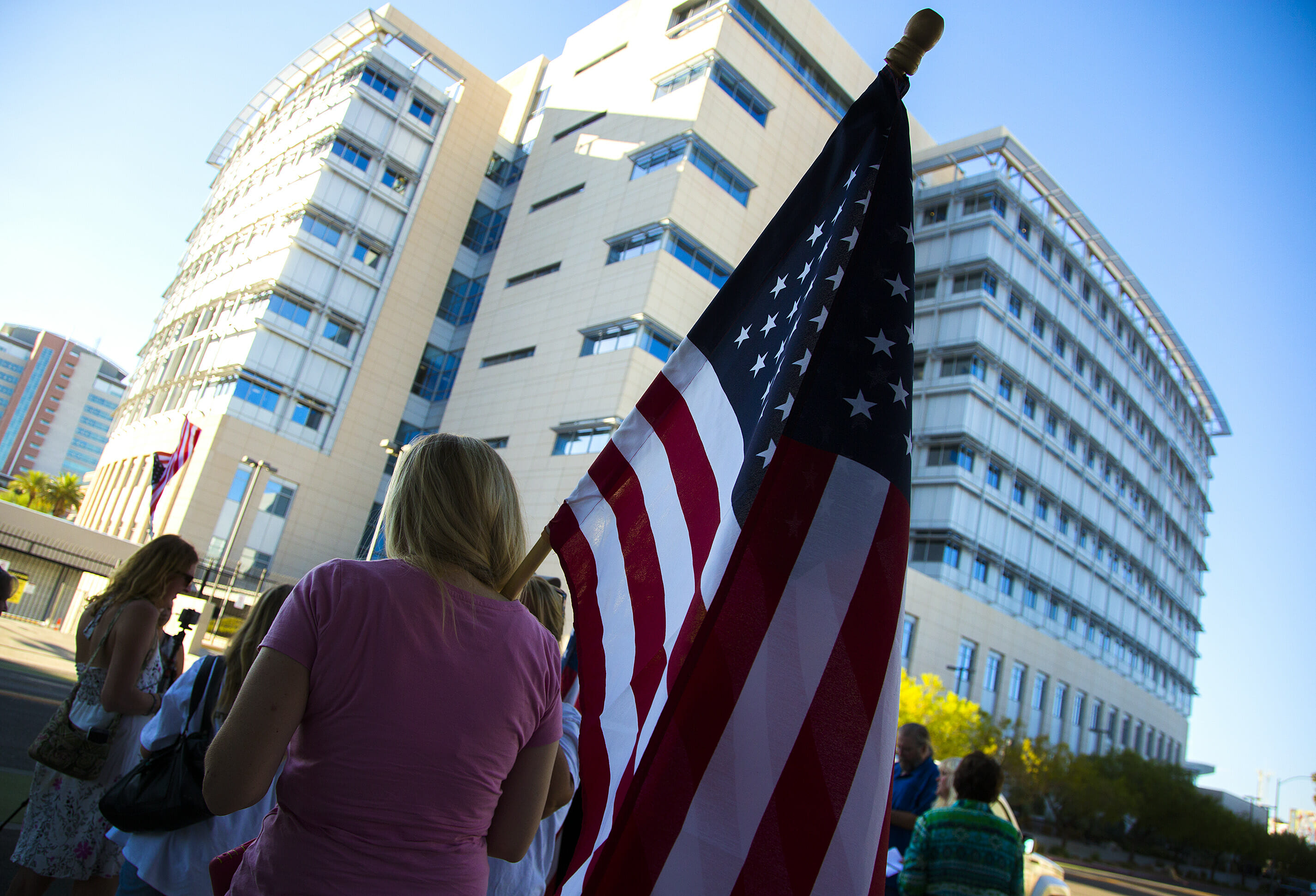 A federal judge ruled Friday to delay the Bundy trial in the wake of a rampage in Las Vegas Sunday night that left 58 dead and nearly 500 wounded, the deadliest mass shooting in modern U.S. history. The high-profile Bunkerville standoff trial was scheduled to continue Tuesday, but most of the defendants' lawyers agreed that the massacre would bias jurors.
In a filing one day after the shooting, the federal public defender representing Montana militiaman Ryan Payne told the court that the "unprecedented act of violence" would "prevent the defendants from having a fair trial in this city one week from now."
The federal charges brought against 19 defendants, including Payne, center around an armed standoff between supporters of Nevada rancher Cliven Bundy and federal agents, who had come to impound his cattle in April 2014. That confrontation near Mesquite, about 80 miles from Las Vegas, was the apex of a simmering conflict between the federal government and Bundy, who had refused to pay more than $1 million in grazing fees and fines going back to the 1990s.
No shots were fired and no one was injured at the tense standoff. But a discussion of guns figures prominently in the case. The government has charged Bundy, his sons and several supporters with counts that include threatening federal agents and conspiring to injure them.
In a ruling from the bench, U.S. District Court Judge Gloria Navarro granted the motion in part but denied requests to move the trial to Reno or pick a new jury pool. The trial date is now Oct. 30.
A client, lawyer rift
The Mandalay Bay shooter, Stephen Paddock, was a 64-year-old retiree from Mesquite, a few miles from Bunkerville and the 2014 standoff. Five days after the shooting, police are struggling to find a motive for Paddock, who left no known manifesto. And Payne's lawyer, who made the filing to continue the case, argued that the public might associate the defendants with Paddock.
"Regardless of the facts, when and if they all come to light, many people have and will associate him with Cliven Bundy and his supporters, who have been previously described as 'domestic terrorists' by Nevada Senator Harry Reid and others," wrote Payne's lawyers.
But Payne, who appeared in court Friday, contradicted that. Other defendants, whose lawyers also wanted to delay the trial for the shooting, went against the position of their counsel. Payne said there should not be any concerns about jury bias unless the government planned to include the Sunday night shooting in its case (the U.S. attorney said the government had no plans to).
At one point, Ammon Bundy, one of Cliven Bundy's sons, went as far as to suggest that jurors might be biased against the government's case, since agents had aimed weapons at the Bundy supporters during the standoff.
Lawyers for Ammon Bundy said the perceived difference reflected clients who had been placed in an untenable position. Their choice is to go to trial on Tuesday, nine days after the shooting, and face a biased jury or remain detained. He suggested solving this problem by moving the trial to Reno.
Navarro rejected that idea.
Although Reno is geographically distant from the shooting, it is "not emotionally distant," the judge said, noting that Paddock kept a home in Reno. Navarro said it's not unreasonable to speculate that the shooting could affect the emotions and concentration of jurors if the trial began on Tuesday, but there was not a good case for the court to presume that the jury would be prejudiced. In doing so, the judge was effectively saying that there was no reason to move the trial or start with a new jury pool. And actual bias would be ferreted out during questioning.
At least one of the guns recovered as part of Paddock's cache at the Mandalay Bay was purchased at a Mesquite gunshop where a friend of the Bundy family works, according to the Washington Post.
But "(Paddock) had absolutely no ties with the Bundys," the Guns & Guitars employee told the Post. "He never made any inquiries about them, he never visited them — nothing like that."
Still, co-defendant Pete Santilli's lawyer drew a connection to the Sunday night shooting when his client pleaded guilty to a felony conspiracy charge earlier this week, the Las Vegas Review-Journal reported. Santilli had said that he was covering the standoff as a journalist.
"One of the reasons he took the deal is because of the events that happened at Mandalay Bay," Santilli's lawyer Chris Rasmussen said. "The shooting made him realize that this is a difficult case in trying to defend Second Amendment rights, and after the shooting it's going be onerous, or very difficult. People aren't going to be in the mood to hear about gunmen. … He knows that this isn't a time to be talking about the Second Amendment. It's kind of offensive."
The defense shuffle
Cliven and Ryan Bundy, another son, had wanted to represent themselves going into the trial.
A judge rejected Cliven Bundy's motion last week, according to the Review-Journal.
In court Friday, Navarro allowed Ryan Bundy's standby attorney to withdraw but said that he could no longer represent himself, as he had for months, noting that Ryan Bundy had been submitting legal filings with peculiar punctuation in his name and inaccurate Latin legalise.
The judge did not rule out the possibility that Ryan Bundy could defend himself in the future, and Navarro appointed a new defense lawyer to meet with him and decide how to proceed. That attorney asked to withdraw because of his caseload. The court plans to look for another lawyer next week.
Before the Friday hearing, there appeared to also be some disagreement between Cliven Bundy and his lawyer, Bret Whipple. Early in the week, Whipple had indicated a willingness to postpone the trial. Then on Wednesday he filed a brief saying that he had learned Cliven Bundy "vigorously objects" to moving the court date. In court, they changed their position to neutral.
Navarro said by giving the parties a week after the shooting, she had hoped there would be more agreement. "Before you start filing motions," Navarro told the lawyers, "meet and confer."
Acquittals and a pardon?
The government has had trouble prosecuting the Bundys and their supporters.
In 2016, an Oregon jury acquitted Ammon Bundy and Ryan Bundy — along with four other defendants — after a trial related to their armed occupation of the Malheur National Wildlife Refuge. With 19 defendants, the judge split the Bunkerville standoff case into several smaller trials. A jury in the first trial deadlocked and convicted two minor players on felony charges. Later in the year, a second jury acquitted two men of all charges. The jury acquitted another two defendants of most charges but did not reach a verdict on four charges (they are being retried).
Last month, the Associated Press reported that a Bureau of Land Management agent, who played a command role in the standoff and came under scrutiny for asking a BLM employee to delete emails requested by former Rep. Jason Chaffetz, was no longer with the agency.
If Cliven Bundy is convicted, some have speculated that the president might issue a pardon.
When Attorney General Jeff Sessions traveled to Las Vegas earlier this year, he said that he was not "taking sides" in the Bundy case. Since then, Trump's former campaign adviser Roger Stone has been pushing pardons for the Bundy family, as he did for former Maricopa County Sheriff Joe Arpaio. Stone, during a visit to Las Vegas with Arpaio, criticized Sessions.
"What can you say about an attorney general who comes to Nevada and praises the prosecution as they denied the due process rights of the Bundy ranchers and their supporters?" he said.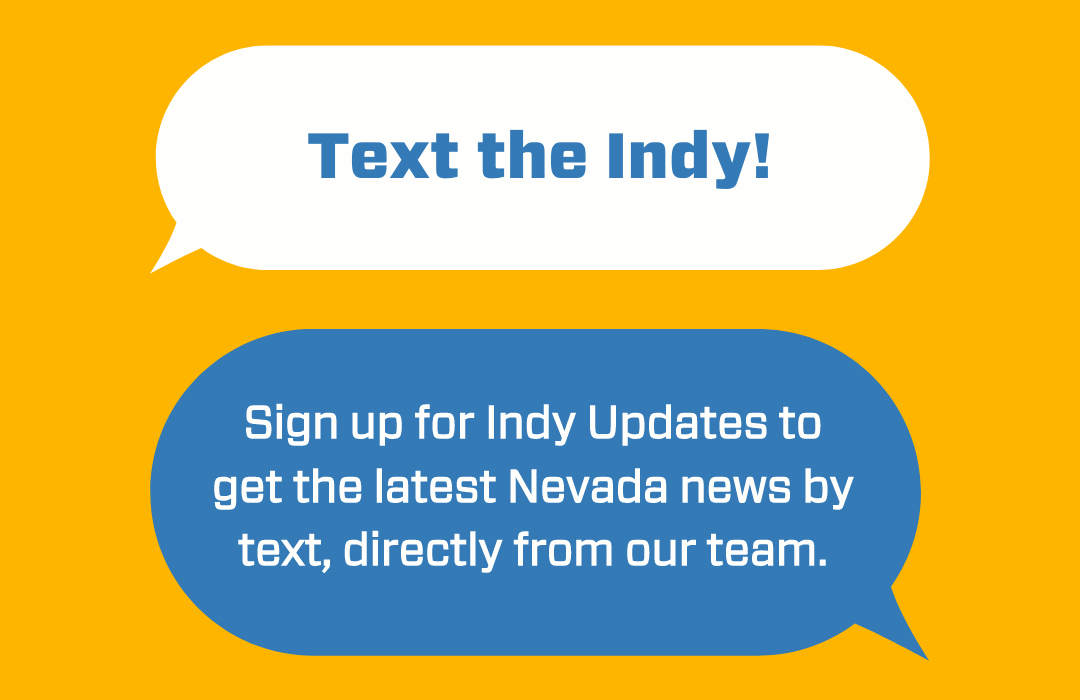 Featured Videos
Comment Policy (updated 4/20/2021): Please keep your comments civil. We reserve the right to delete comments or ban users who engage in personal attacks, use an excess of profanity, make verifiably false statements or are otherwise nasty. Comments that contain links must be approved by admin.