Buttons, ribbons and posters: Political memorabilia show makes eighth visit to Reno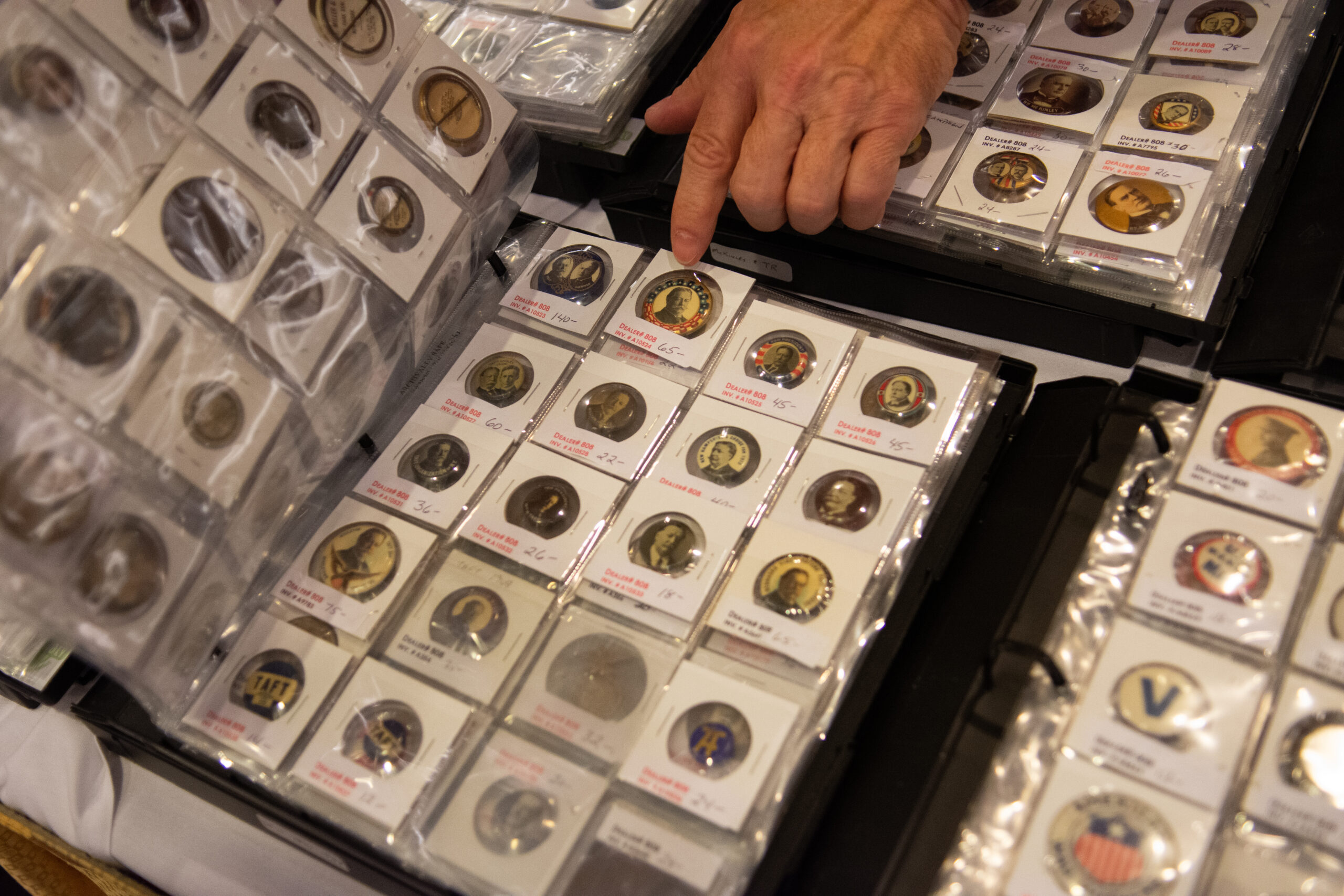 From Los Angeles to Washington, D.C. to Gilbert, AZ, no distance was too far to travel for members of the American Political Items Collectors organization as they descended upon Reno this weekend to participate in the "largest political collectibles show and sale in the West."
Every two years, the show exhibits a wide range of political memorabilia, including campaign buttons, coins, ribbons and postcards. Items from as early as George Washington's presidency to as recent as candidates running for president in 2020 filled 30 tables in the Atlantis Casino on Friday and Saturday at the show's eighth run in Reno since 2004. But for many, the love for collecting political memorabilia started much earlier than that.
Ron Puechner, the national president of the American Political Items Collectors, "got bit by the bug" when he was eight years old. He and his two older brothers would often compete to find the best pins for their collections.
Puechner, described by another dealer as the "leading expert in political items, non-presidential," has a collection that spans "George Washington to Trump," and includes 3D items such as china from the White House and Ulysses Grant's opera glasses. 
Puechner said he prefers to collect political items rather than other things because the "hunt" for political memorabilia is challenged by the fact that there is no certainty in which items even exist. In his 40 years of collecting, Puechner said he finds an item he's never seen before nearly every week.
Puechner isn't the only member who has been collecting from a young age.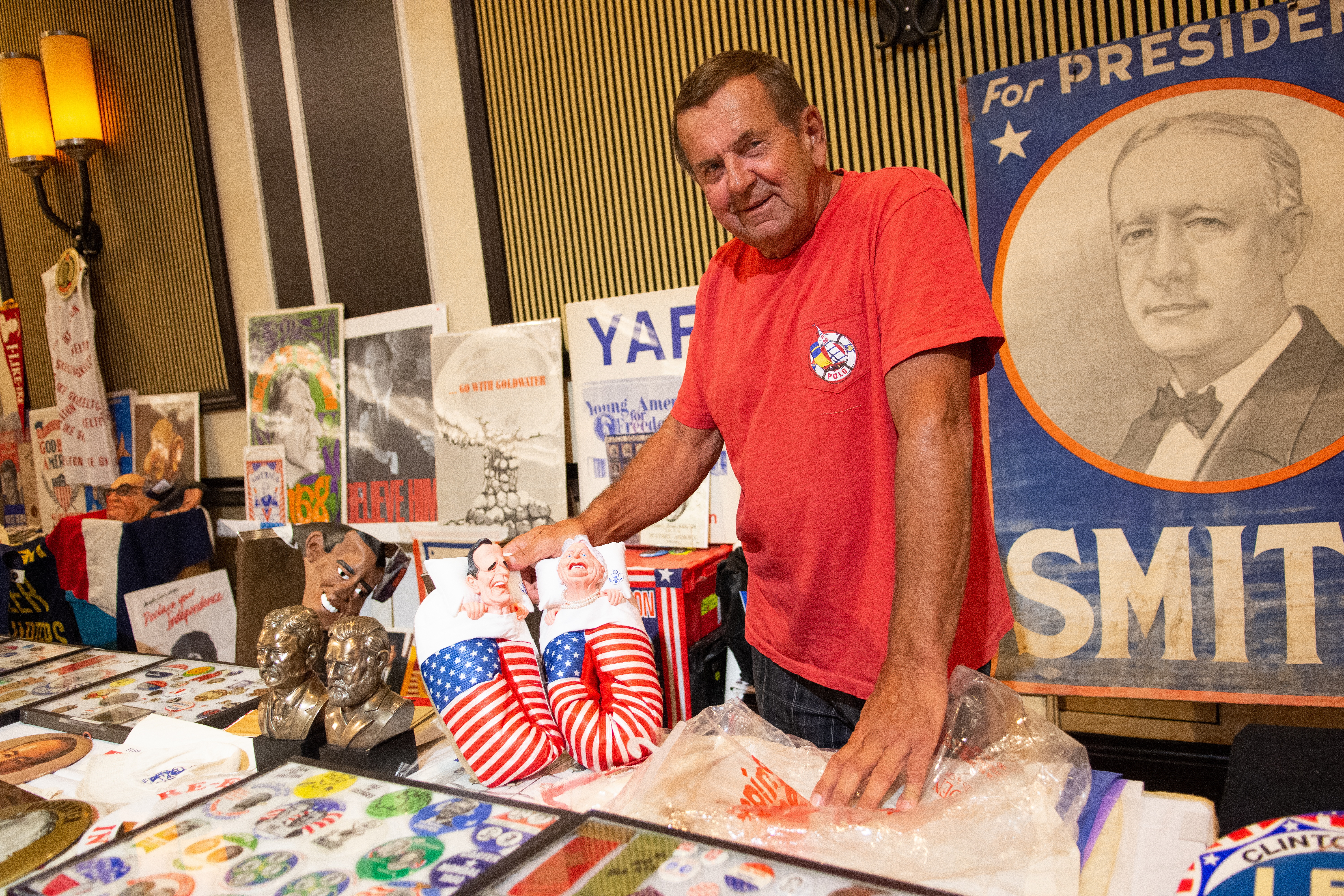 Gary Widmann, another dealer at the show, got his start at 10 years old while watching John F. Kennedy campaign for the presidency. From there, his collection grew off and on — and grew past just JFK items. Some of his favorite things to collect now include political memorabilia from local South Dakotan politics.
Collection has become a business for Widmann, one he hopes to convince his grandchildren to join — although he admits they aren't interested at present. Widmann himself stopped collecting after getting married, until his sister found a way for him to sell some of his items.
"I had four big trunks and I hauled them from house to house to house and when eBay came out, my sister asked if I still had 'that Kennedy stuff.' Back then it would have taken me a 100 years to sell it. But with eBay, I could sell it all in a week if I wanted to. And she started selling stuff… It was wonderful," said Widmann. 
The invention of eBay has helped many collectors sell and exchange pieces with ease, but it can be difficult for those without knowledge or a trained eye to spot the items that are truly "rare" and worth the asking price.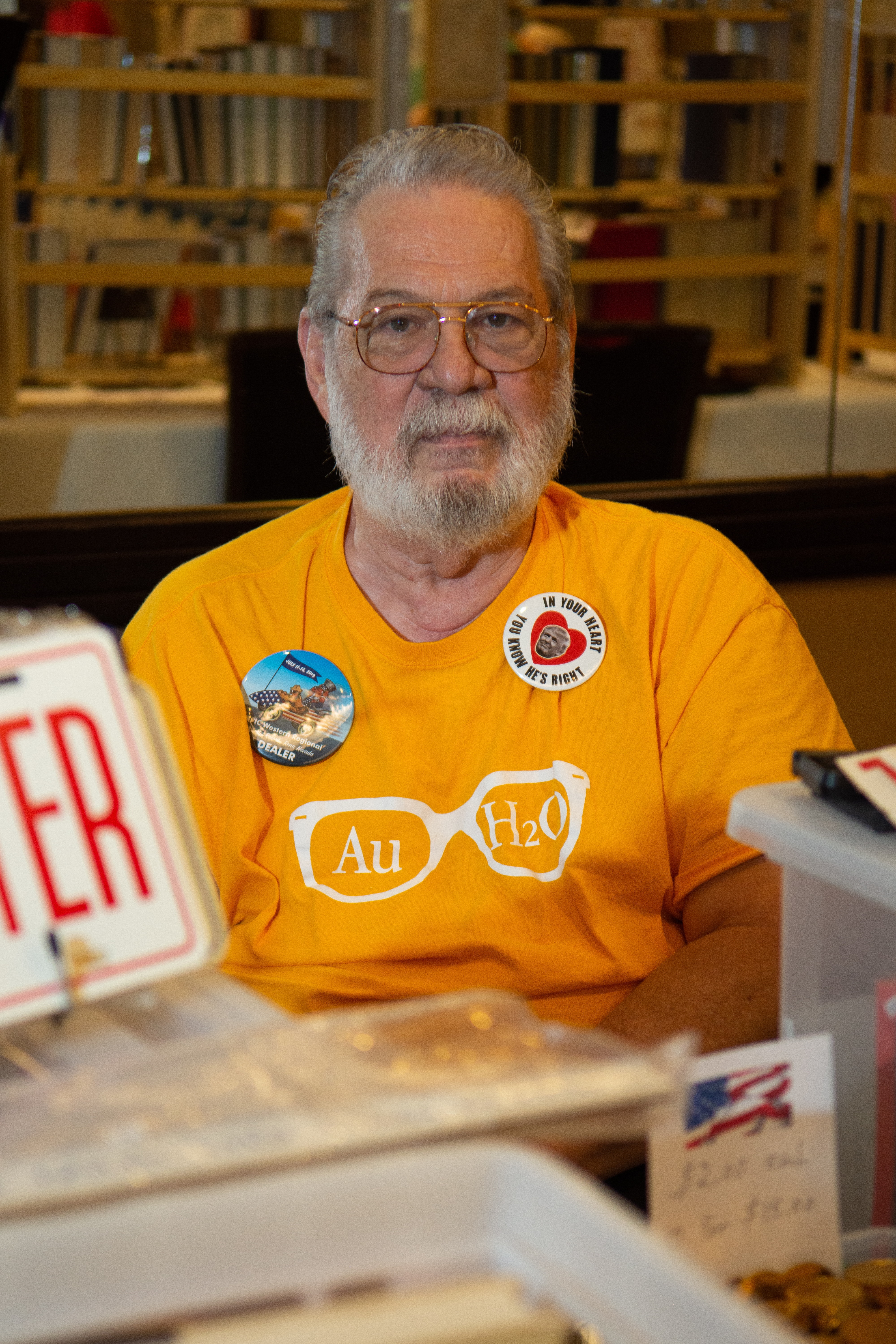 Laramer Mace, a dealer who exclusively collects Barry Goldwater memorabilia, said many items on eBay are overpriced under false advertising claiming that the item is actually rare. 
"After collecting for 50 years, if I see an item I've never seen before, it's rare," said Mace. 
Mace said he worked closely with Goldwater, including working on his senatorial campaigns and eventually as a part of his security staff. His collection started and extended through the 24 years he worked with the politician. 
"It is odd for a loser candidate to become that famous, but most of his fame came after '64. In '64, he scared people. Any politician that tells the truth scares them," said Mace. "Trump has a lot of the same personality…The bluntness, the willingness to do whatever it takes."
Self-described as one of the top three Barry Goldwater memorabilia collectors in the world, Mace's collection includes 300 different bumper stickers, coin banks and coins, among other Goldwater specific items.
For other collectors, their treasures are less specific to the politician and more about the movement around them.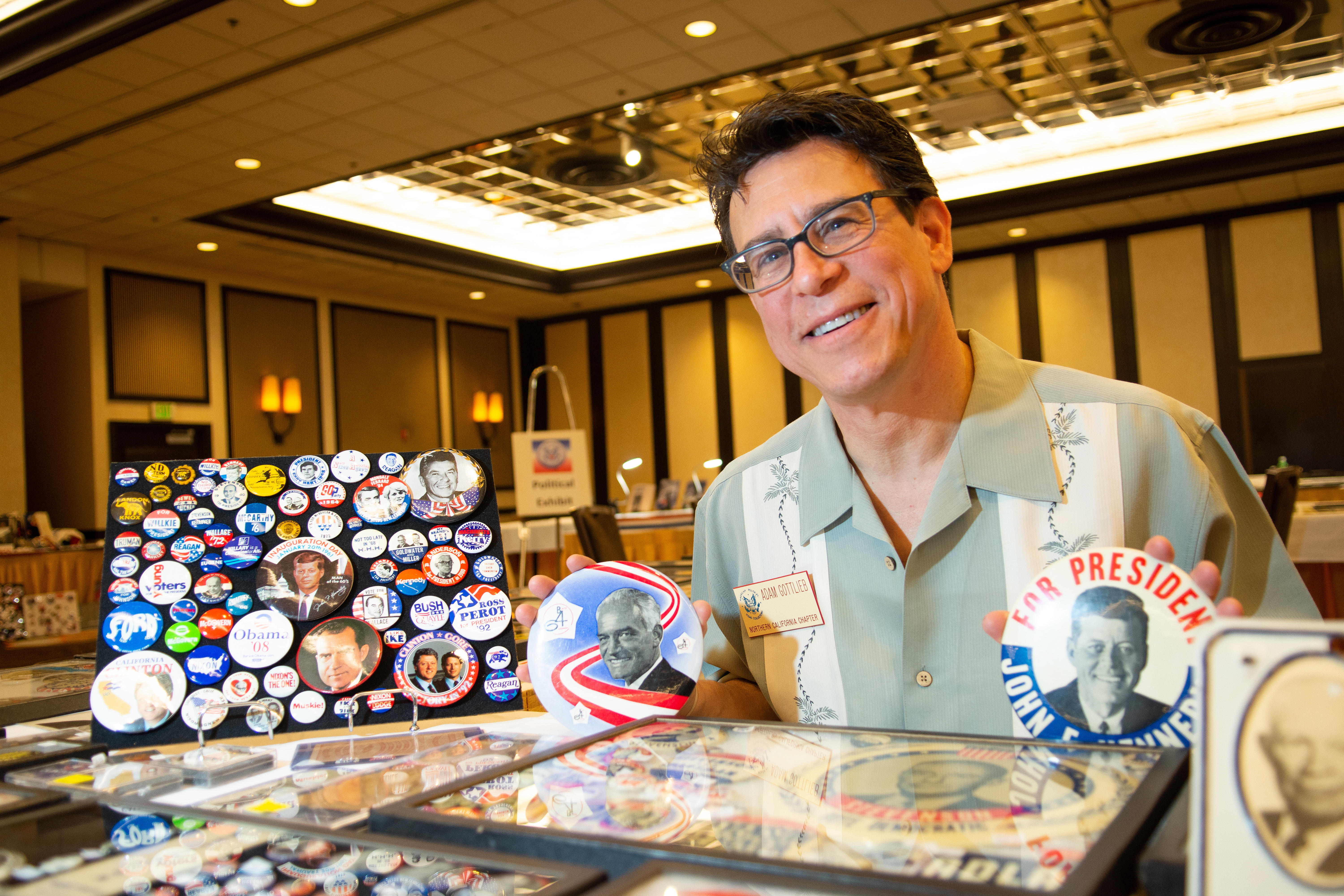 Adam Gottlieb, a volunteer and member with the organization, has a collection that focuses on modern presidents.
"The presidents that are more collectible include Harry Truman, John F. Kennedy, FDR, Lincoln, Teddy Roosevelt, Reagan… It's the character, it's the personality of the man," said Gottlieb. 
One of the best uses of campaign buttons, said Gottlieb, was the 'I like Ike' campaign, for President Dwight D. Eisenhower. "'I like Ike' is the simple best marketing gimmick in American political history," he said. 
But things have changed over the years. Gottlieb said the golden age of buttons is over, but campaigns still need to have something tangible for supporters. He said buttons, "are touchstones to telling our story, telling America's story."
"You may hate politics, but you love buttons," said Gottlieb.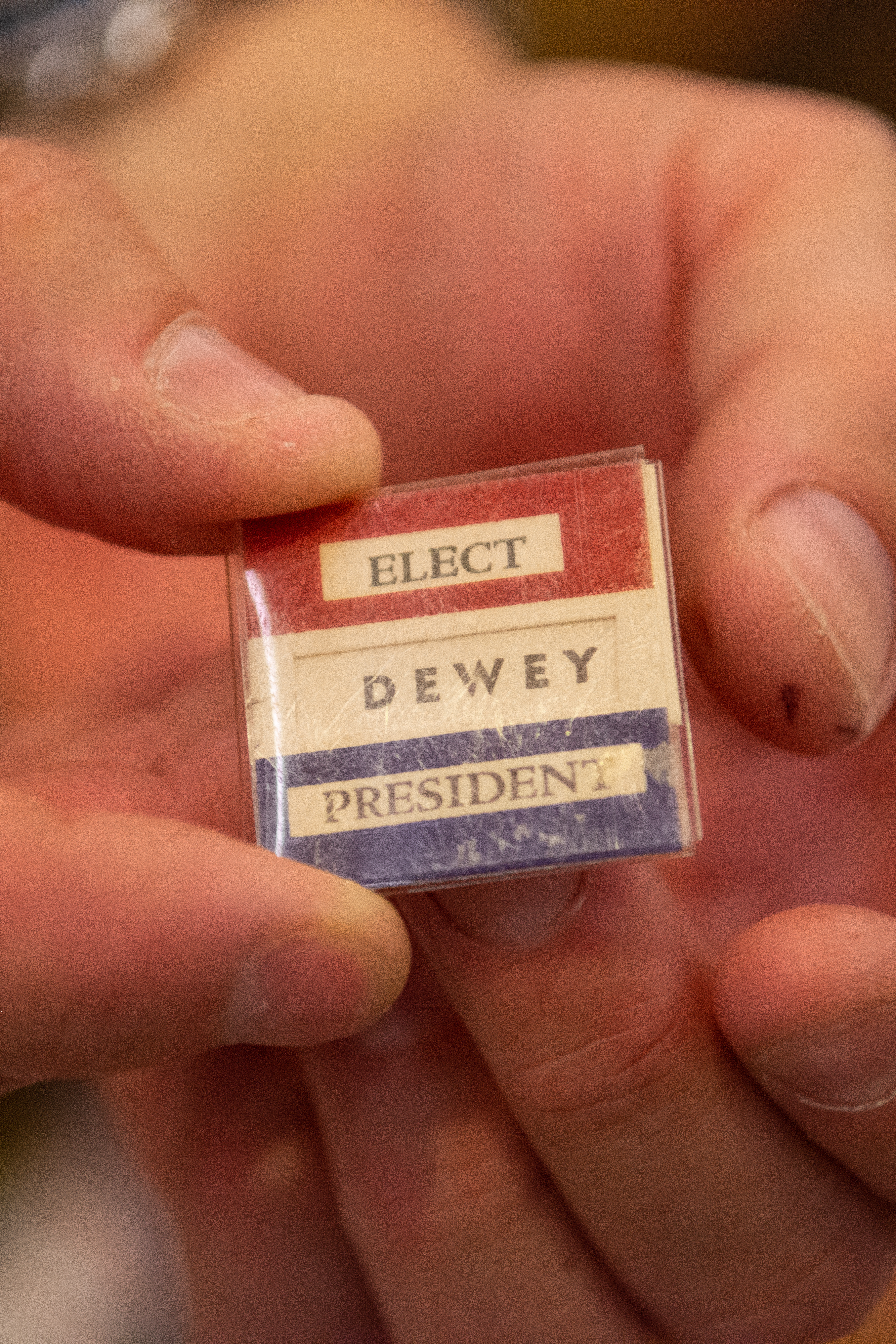 Bob and Sue Fratkin, for example, have been collecting buttons for 60 years. The couple came from Washington, D.C. for the convention, and it isn't the first time they've attended a political memorabilia gathering.
"We went on our honeymoon to a button convention," said Sue. "We got married in 1969 and there was a political memorabilia convention and that was where we went for our honeymoon in upstate New York." 
Their 60 years of interest has been spurred on by "an interest in history, the political process, the impact of political memorabilia," said Sue.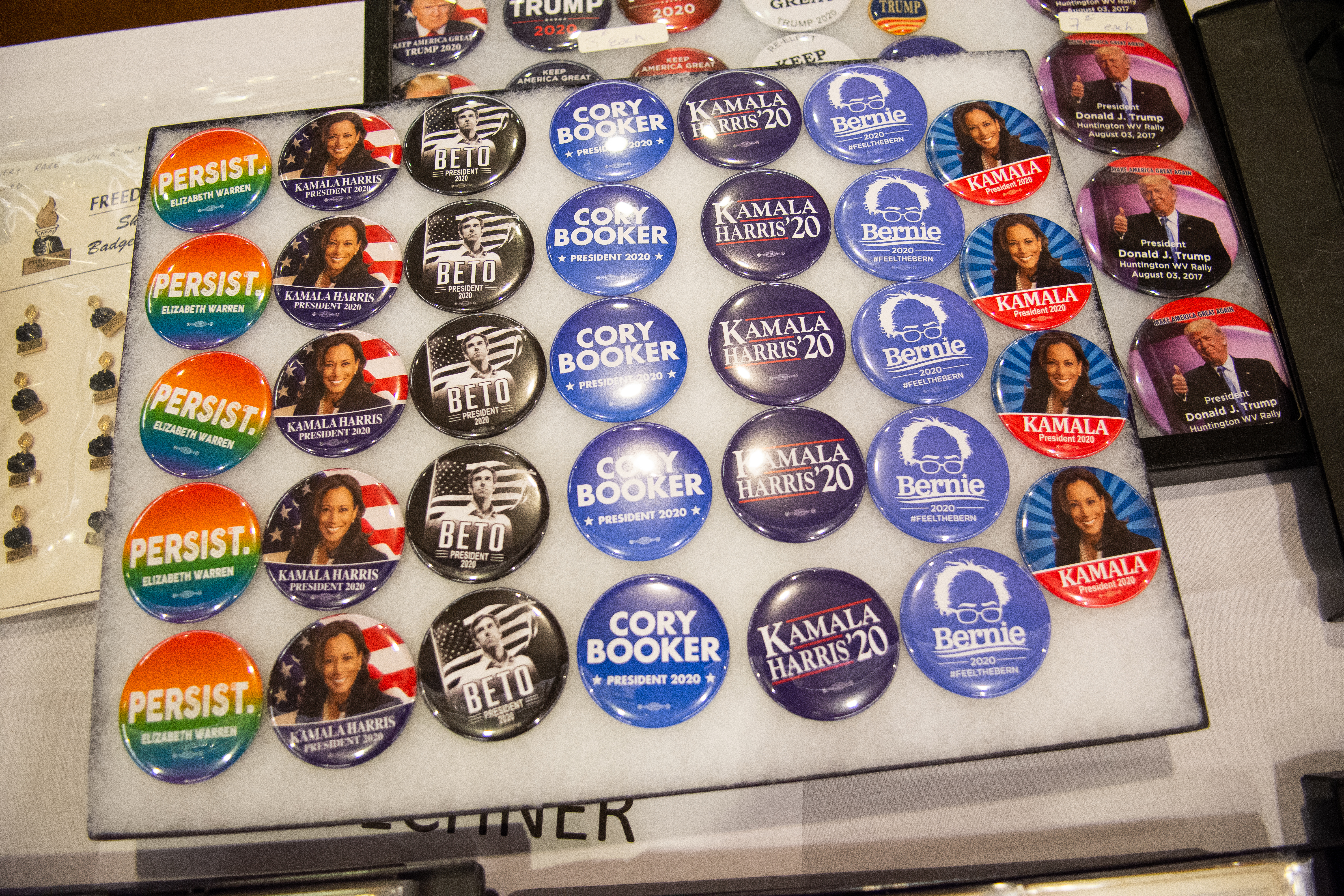 Sue and Bob said that with the invention of TV, and later, the internet, there was a transition from smaller, detailed buttons that spurred debate to larger, simpler buttons with just the names of the candidates on them. Sue said the Carter campaign's use of peanuts was the last time she saw a creatively shaped pin. 
Below are more photos of notable memorabilia from the Reno event: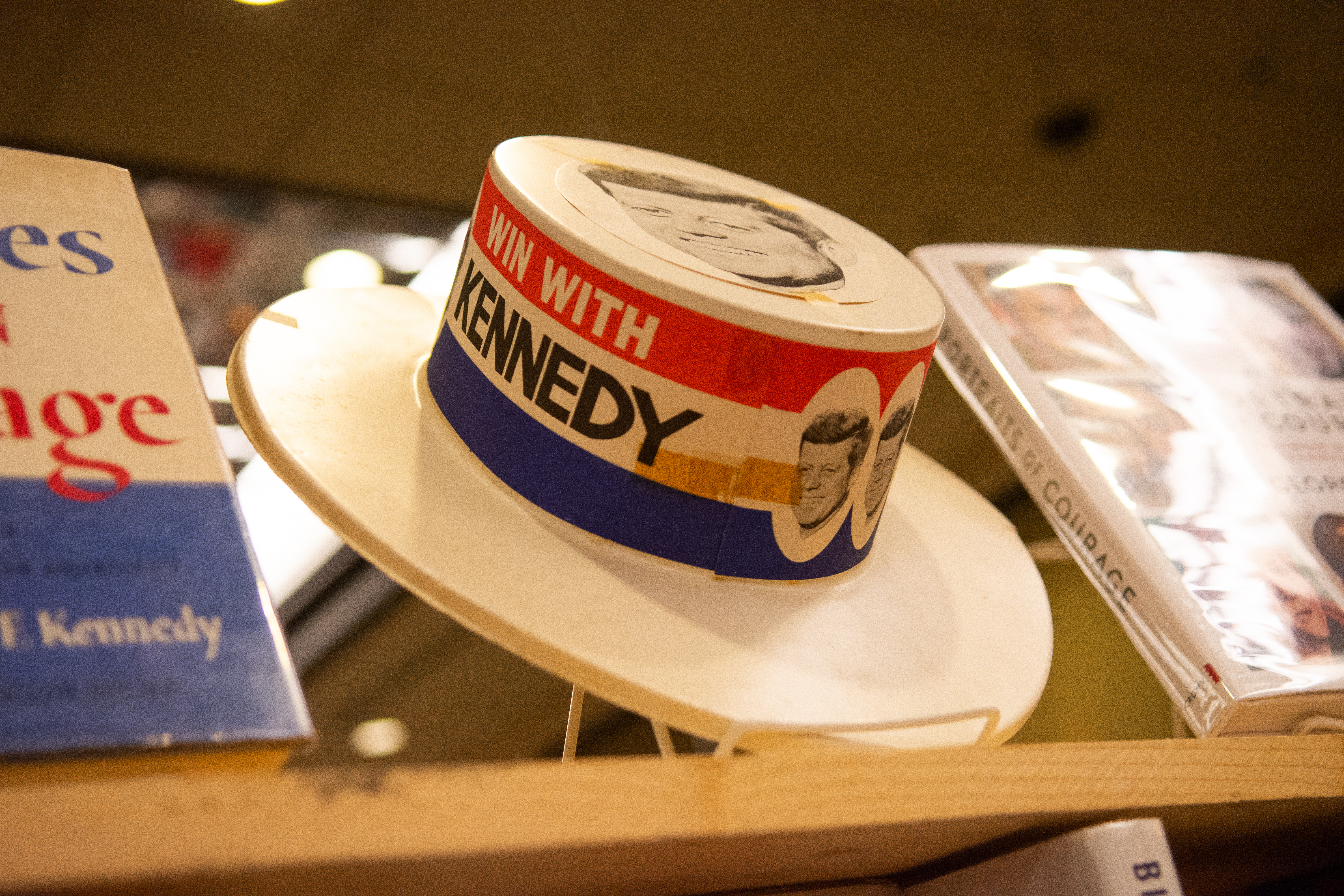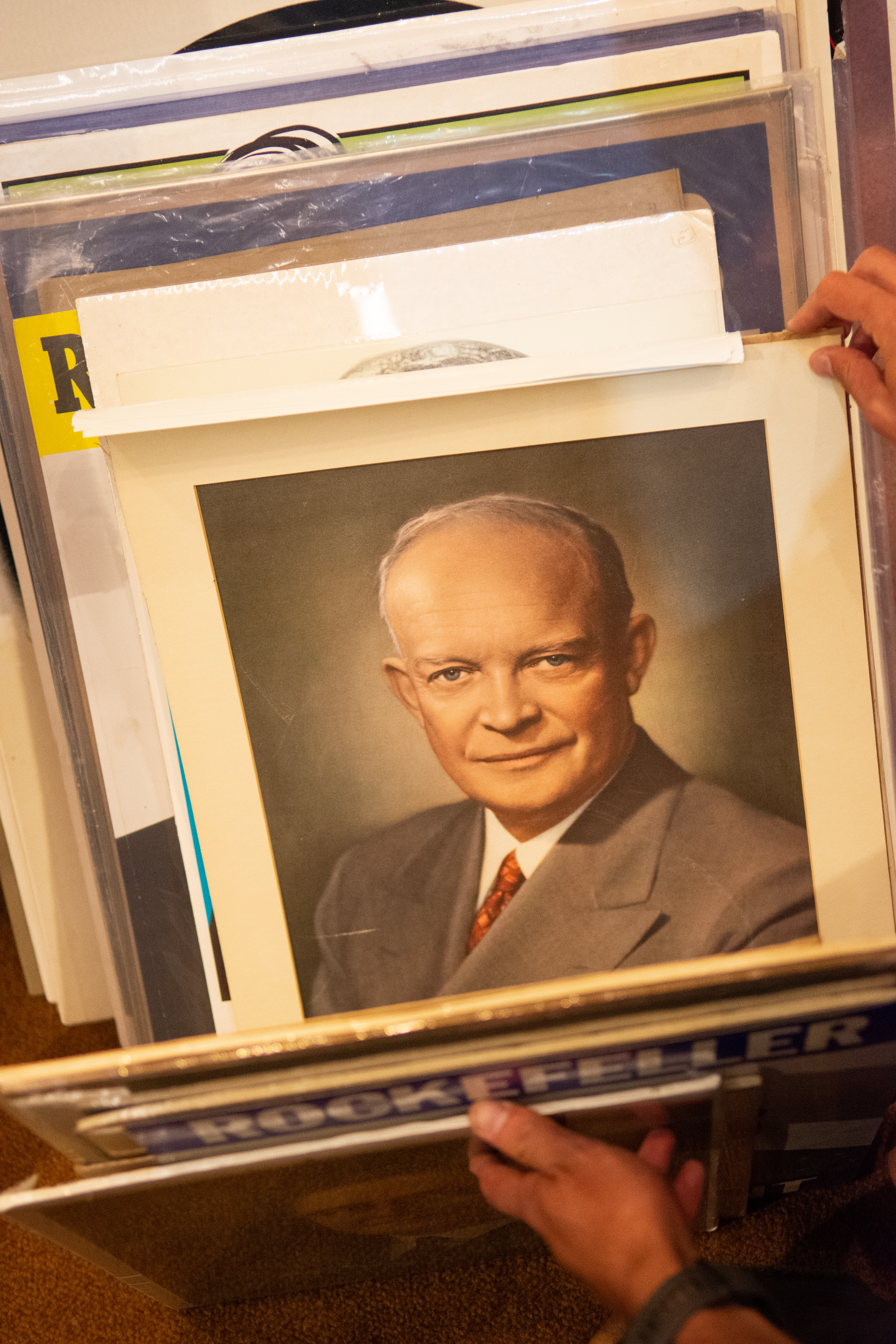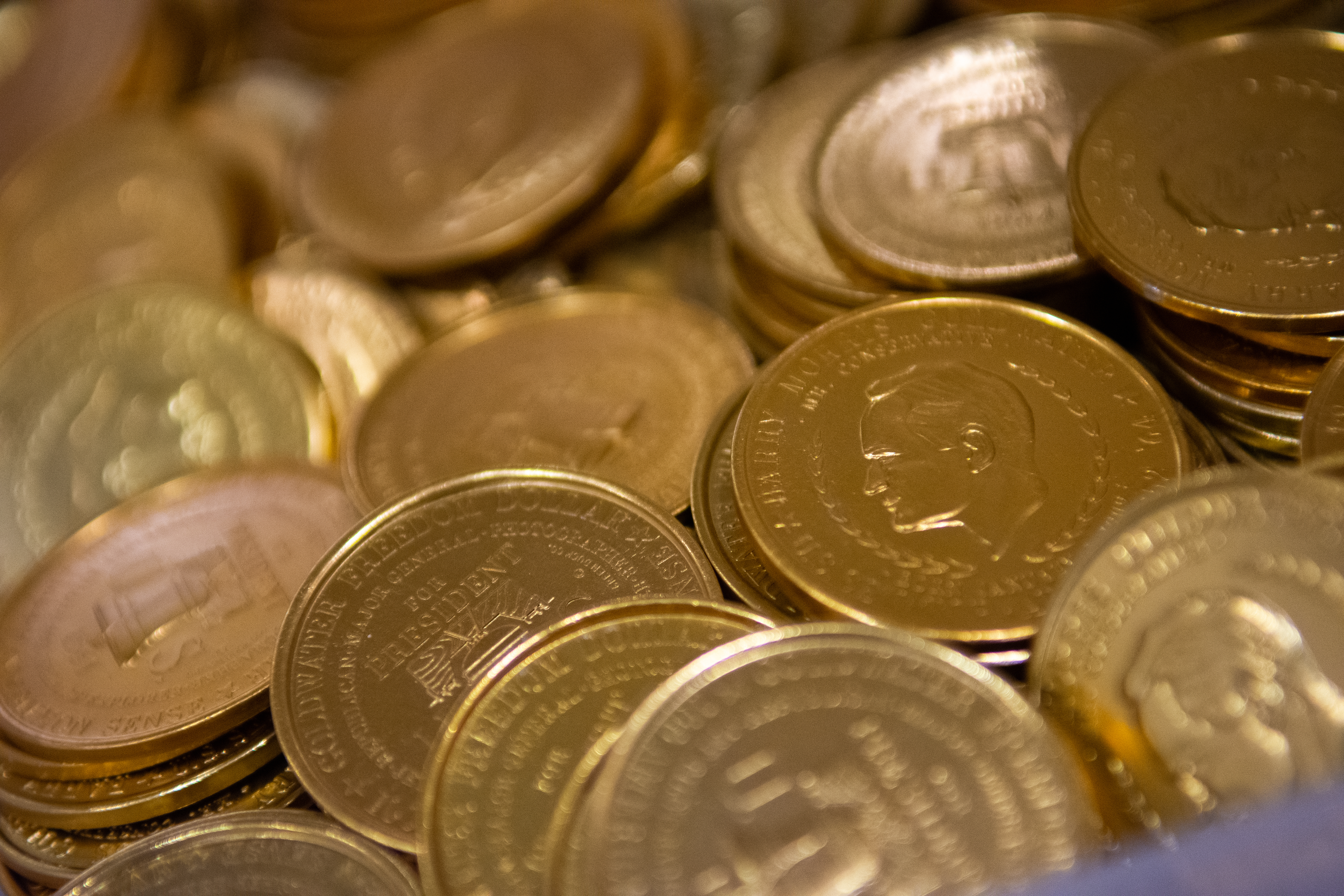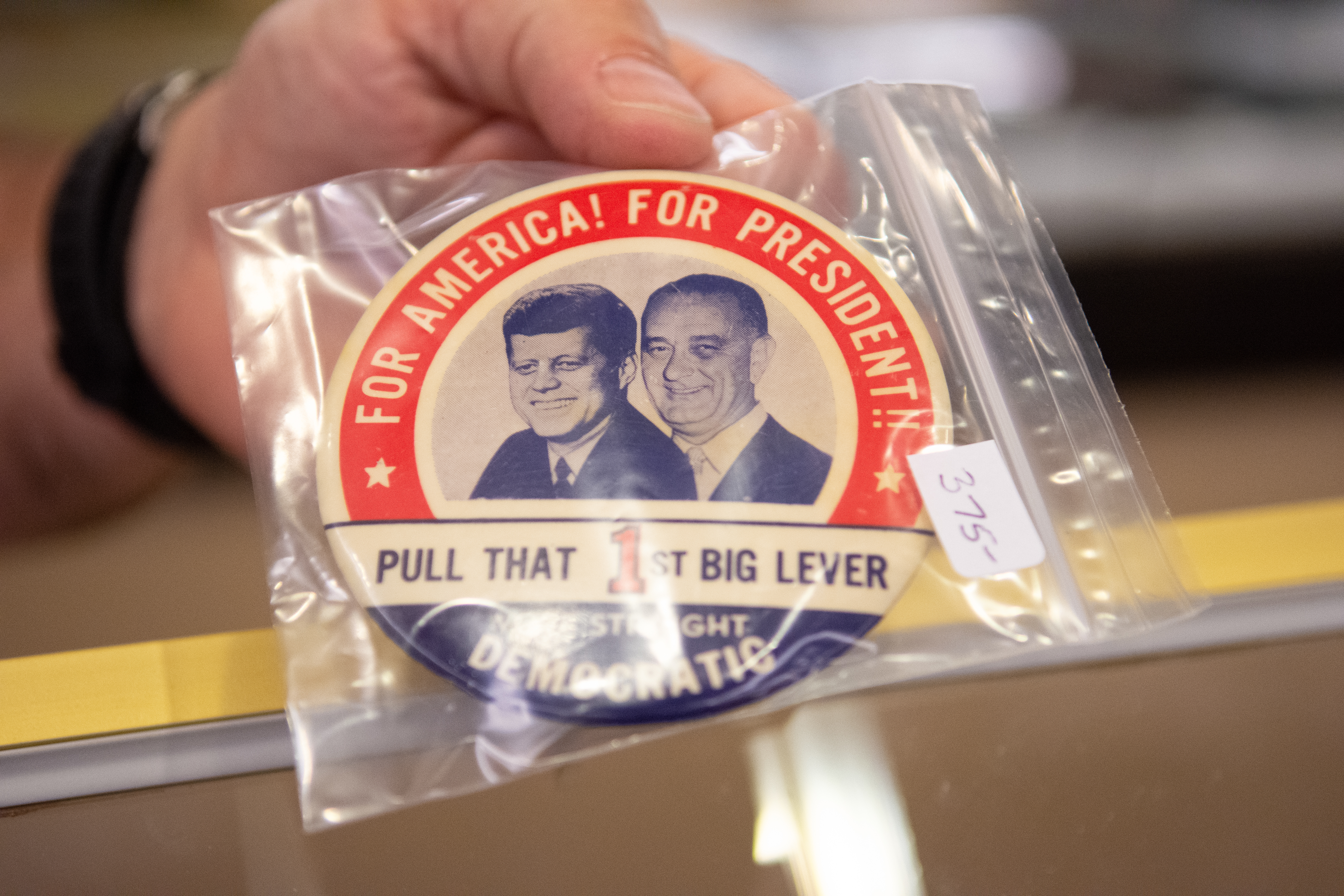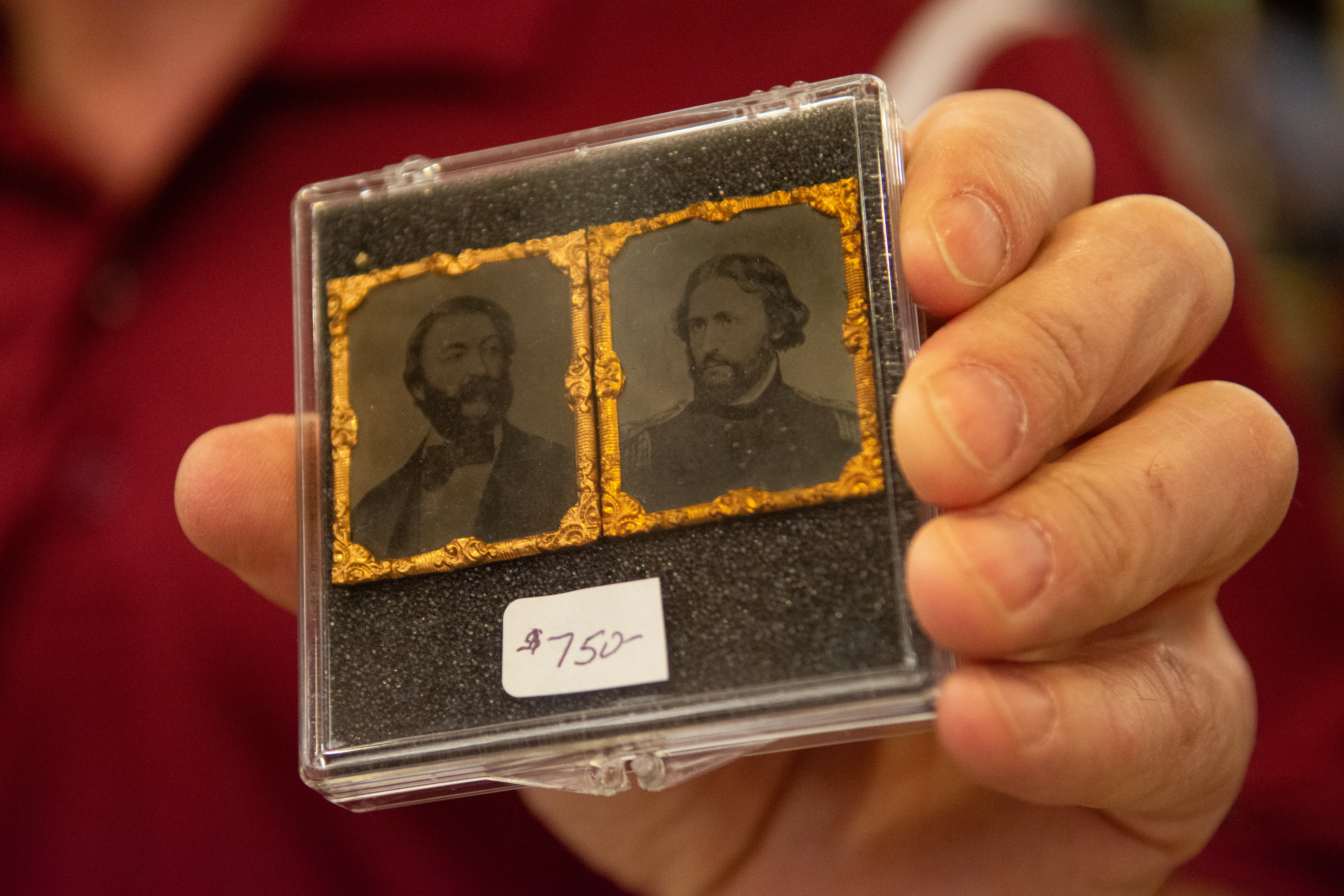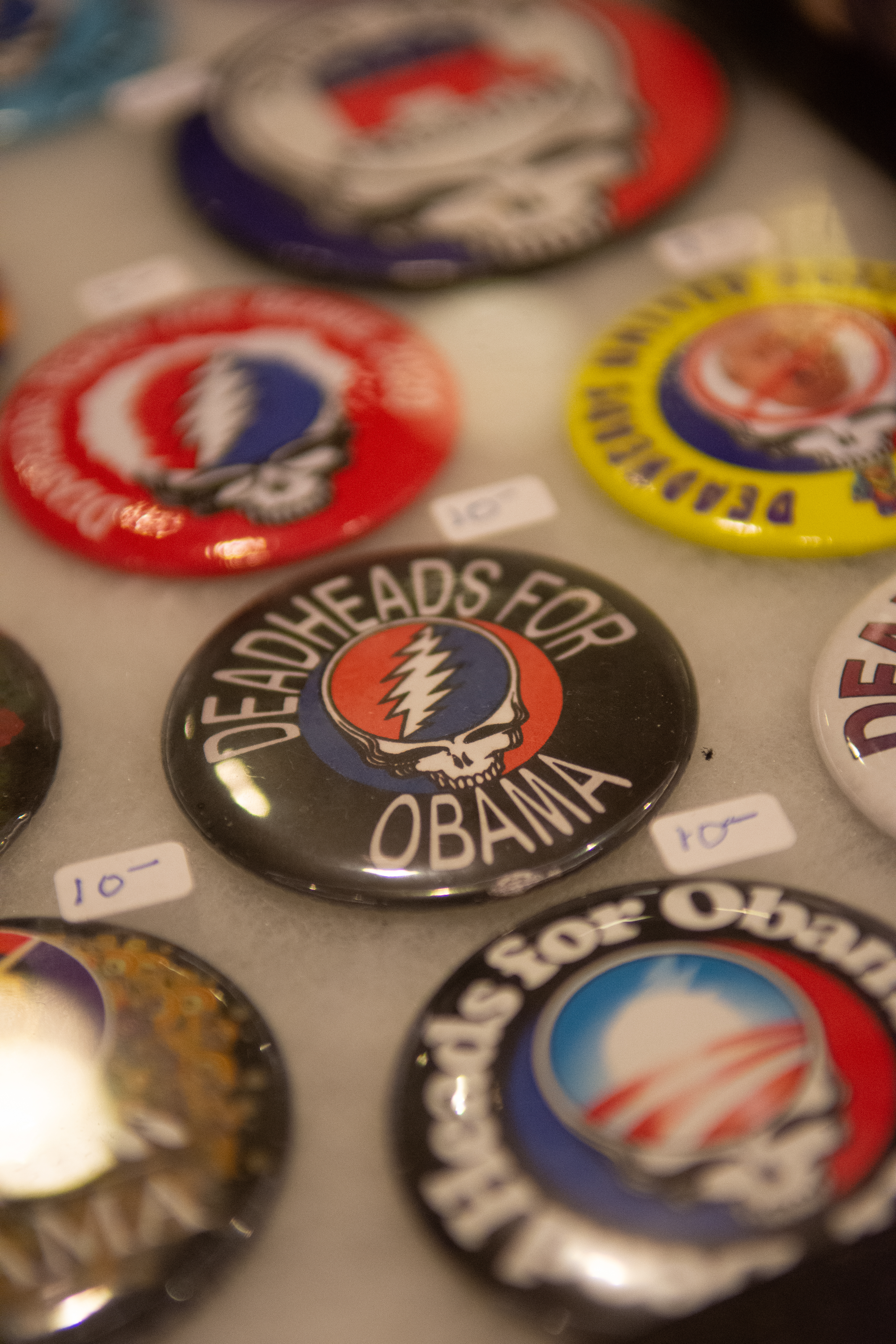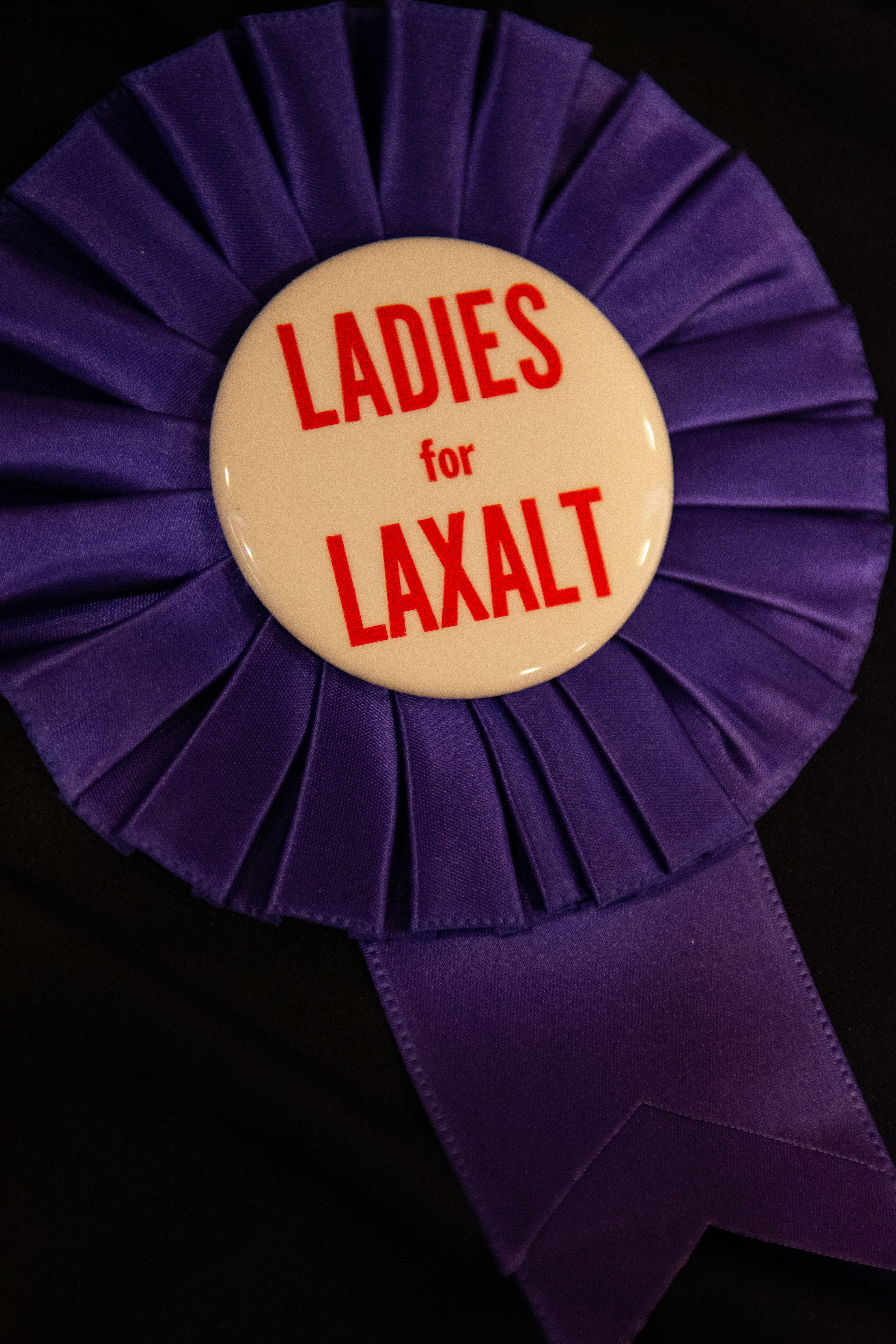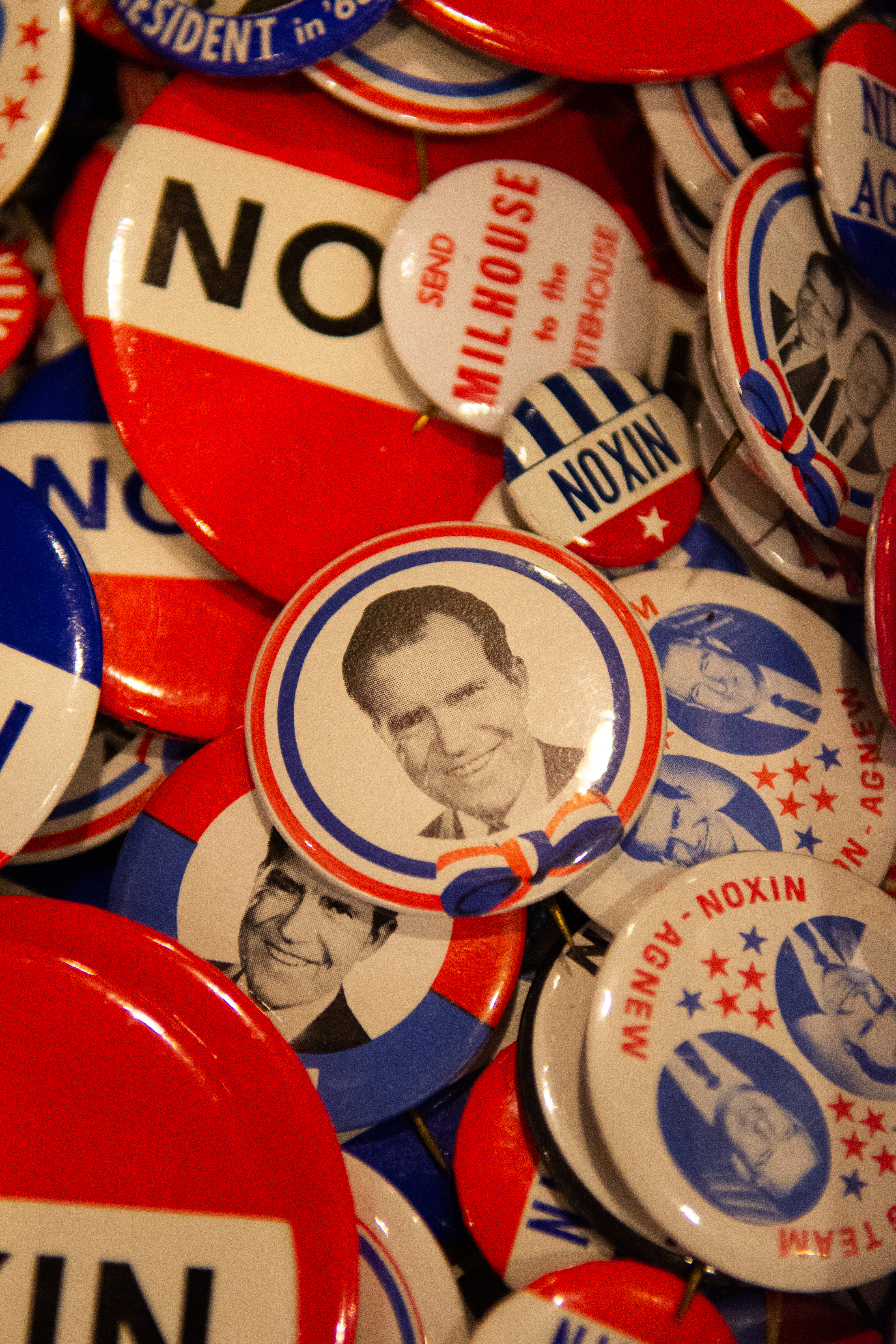 Featured Videos
Comment Policy (updated 4/20/2021): Please keep your comments civil. We reserve the right to delete comments or ban users who engage in personal attacks, use an excess of profanity, make verifiably false statements or are otherwise nasty. Comments that contain links must be approved by admin.