Cegavske deserves credit for that rarest of political commodities these days: courage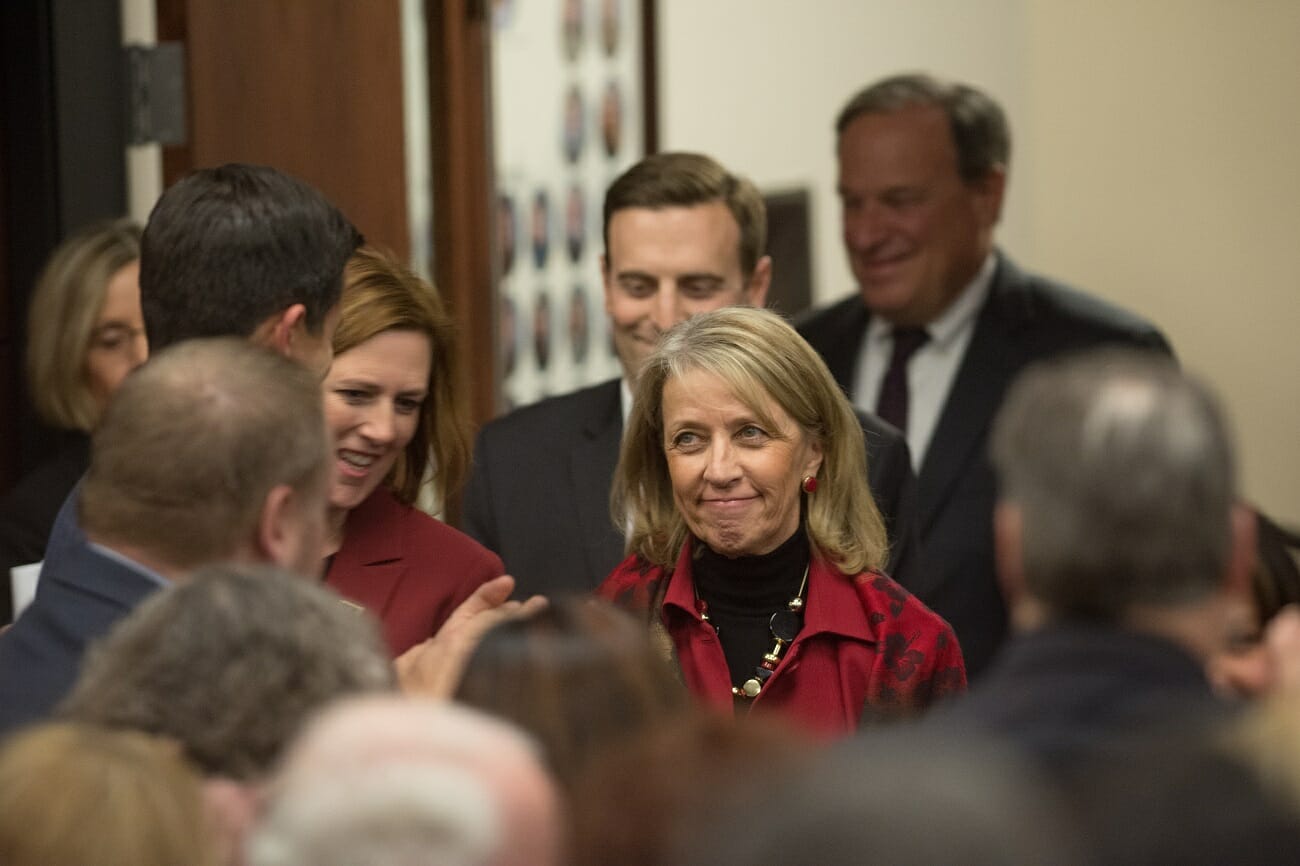 On April 21, Secretary of State Barbara Cegavske's office released a summary of findings from its investigation into the Nevada Republican Party's claims of fraud in the 2020 election. The Nevada GOP had asserted over 122,000 instances of voter fraud or election irregularities (nearly 9 percent of the total votes cast in the election), and the secretary investigated every single allegation. Her report was clear, detailed and reasonable. She took the claims and her job seriously, showed her work and invited public scrutiny. The conclusions were definitive, but I doubt they will change any minds.
I could use that report to (yet again) push back on claims that the 2020 election was stolen. But I won't. We do not lack for reasons to hate each other these days. Real or imagined, there are villains aplenty. We need more rejoicing in good news, good deeds and good people. 2020 was horrible, but there were also real moments of exceptionalism — and real heroes as well. Among them were Sec. Cegavske, her staff and Nevada's election officials. Let's celebrate what they accomplished in pulling off a clean, high-turnout, high-stakes election in almost impossible circumstances.
Sec. Cegavske has served in elected office for 25 years. In 2018, she was the only Republican to win a statewide race. The speaker of the Assembly and the state Senate majority leader are Democrats who have led nearly double-super majorities of other legislative Democrats. Gov. Sisolak is a Democrat; so too is Sec. Cegavske's top legal counsel, Attorney General Aaron Ford. She had little to no control over the state's election laws, but bore most of the responsibility for running the state's elections.
Up close and in the moment it was hard to get a full picture of the magnitude of the challenge facing our election officials last year. The 2020 election was going to be tough to administer even in perfect conditions. In 2019, the "Motor Voter" law went into effect, and during the 2019 legislative session, lawmakers passed a slew of major election changes including same-day registration. Additionally, for tens (perhaps hundreds) of millions of people, the stakes of the 2020 presidential election could not have been higher. And while President Trump's attempts to overturn the results of the election were a new low and unlike anything else in American history, as election law expert, Professor Rick Hasen, noted in The Voting Wars, before 2020 even began more and more partisans of all stripes were refusing to accept electoral outcomes they disliked. Last year's election cycle was likely to be a political bonfire no matter what happened. Then came a once-in-a-century global pandemic.
When the pandemic first hit just three months before the state's primary elections, Sec. Cegavske made the sound (and totally novel) legal decision to conduct a mostly mail, statewide election. No Nevadan would be forced to risk his or her life by voting in person. She stood by that decision even as both Democrats and Republicans challenged her in public and in court. National Democrats, led by their top lawyer, Marc Elias, argued that she did not go far enough. The sitting president of the United States criticized her for going too far. And while the Democrats did most of their complaining through legal filings, President Trump and his allies denounced her everywhere they could, as loudly as they could. Almost overnight, Sec. Cevaske, the longtime staunch conservative and proud Republican, became a pariah to the party and many of the people she had championed for years.
The 2020 primary had no precedent, but it largely went off without any major hitch. There were unacceptable long lines on primary election day in Clark County. That was not Sec. Cegavske's fault, but she took the blame anyway. Then came two special sessions of the Legislature, the second of which involved yet another election overhaul by legislative Democrats via Assembly Bill 4. Sec. Cegavske largely opposed the bill, and Democrats largely ignored her. After the bill passed, she proposed some emergency regulations that Gov. Sisolak publicly (and sternly) rejected.
With her concerns rebuffed and an election looming, Sec. Cegavske still went to work to fully implement a law she had not backed, all while under the brightest of public lights. She did not whine or complain or respond in kind, even as fellow Republican barbs grew more vicious and lawsuits piled up. In one pre-election case in particular, President Trump's campaign sued her to block parts of Assembly Bill 4. She could have tried to use that lawsuit to circumvent duly passed state law. But she didn't. Instead, she had her lawyers move quickly (and successfully) to dismiss the case, so she could get back to the business of running elections.
All things considered, the 2020 general election was a success, and Sec. Cegavske and her team deserve the lion's share of the credit. What she accomplished is worthy enough of our gratitude, but that she did it without a discernible motive other than to do the right thing makes her worthy of our praise.
She held her ground at a time when taking principled stands has never been more needed, but never less valued. Angering her own party members did not mean gaining new Democratic friends. The borders between the two parties largely remain closed. Exile from one party does not mean embrace by the other. Political wilderness rather than political welcome awaits the excommunicated partisan. And in today's tribal maximalism, partisan labels still matter most. If Sec. Cegavske could run for a third term, Democrats would do everything in their power to defeat her. You do not spurn your own party for purely political calculation; the math never works. You lose more voters than you gain. You do the right thing because it is the right thing, and for no other reasons.
It is hard enough to take tough positions. But resisting temptations to what is easier or popular might be even harder. Sec. Cegavske avoided the siren song of political fame and fortune. She could have been a darling of the Republican base, a political force with a marketable post-public-service career, and a Republican favorite for governor, with a national voice and national profile.
Moreover, because Sec. Cegavske actually lacked much authority or ability to manipulate election results, she could have attracted Republican acclaim just by playing the part or going through phony motions. Pretending the impossible is possible, and then blaming others when it fails, is a political script others have followed to prominence.
Sec. Cegavske resisted all of that and more, even as the opposition grew more intense. She did her job with determination and dignity, all to the sad but likely detriment of her political future and personal fortunes. We claim to long for independent, truth-telling, courageous political leaders like Sec. Cegavske, but do little to really encourage them. Of course, Sec. Cegavske does not need me to defend her; her actions speak loud enough. And no politician is ever as good or bad as their fans and critics portend. Nevertheless, we risk trivializing moments of greatness (or missing out on them altogether) if we do not celebrate them whenever we can. Much about 2020 will never be forgotten; I hope that Secretary Cegavske's courage, dedication, and service tops the list.
Daniel H. Stewart is a fifth-generation Nevadan and a partner with Hutchison & Steffen. He was Gov. Brian Sandoval's general counsel and has represented various GOP elected officials and groups.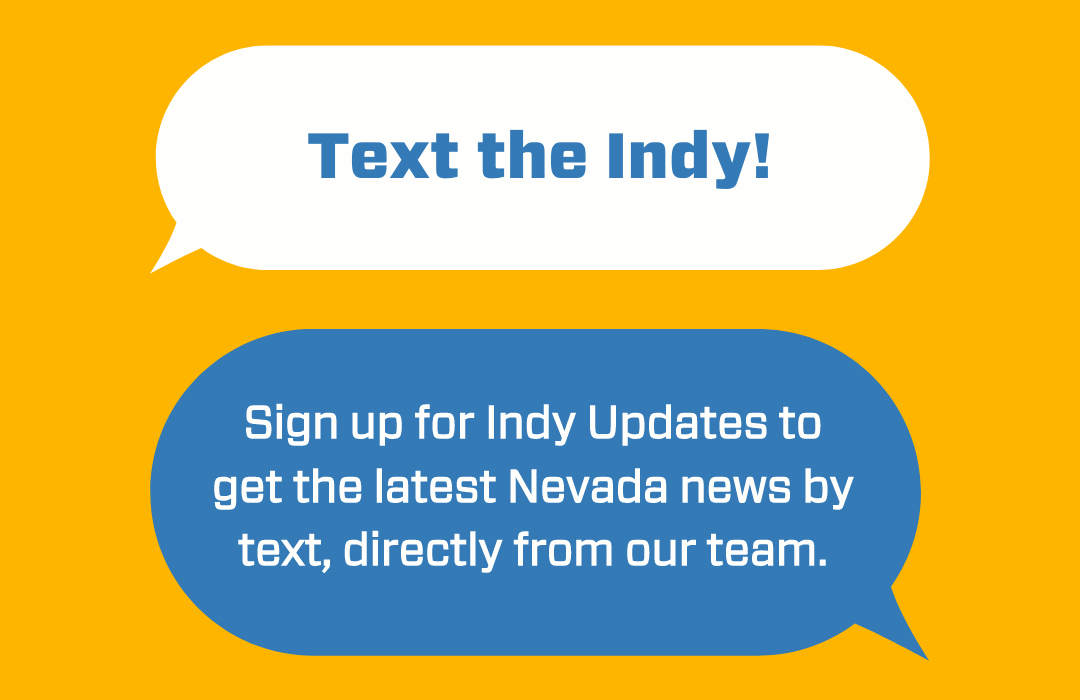 Featured Videos
Comment Policy (updated 4/20/2021): Please keep your comments civil. We reserve the right to delete comments or ban users who engage in personal attacks, use an excess of profanity, make verifiably false statements or are otherwise nasty. Comments that contain links must be approved by admin.