Clark County revives Asian-American Pacific Islanders Commission to develop a new cultural and resource center
Clark County commissioners have revived an Asian-American Pacific Islanders Community Commission to make recommendations and plan development of a cultural center to better address the needs of the quarter million members of the AAPI community in Clark County.
On Wednesday, 15 members appointed by the county commissioners were inaugurated to the AAPI Community Commission for terms scheduled to expire in June 2021. Nevada's first AAPI first lady, Kathy Sisolak, attended the inaugural meeting and thanked Commissioner Tick Segerblom on behalf of the governor and her for reviving the commission, which the Legislature first established in 1995.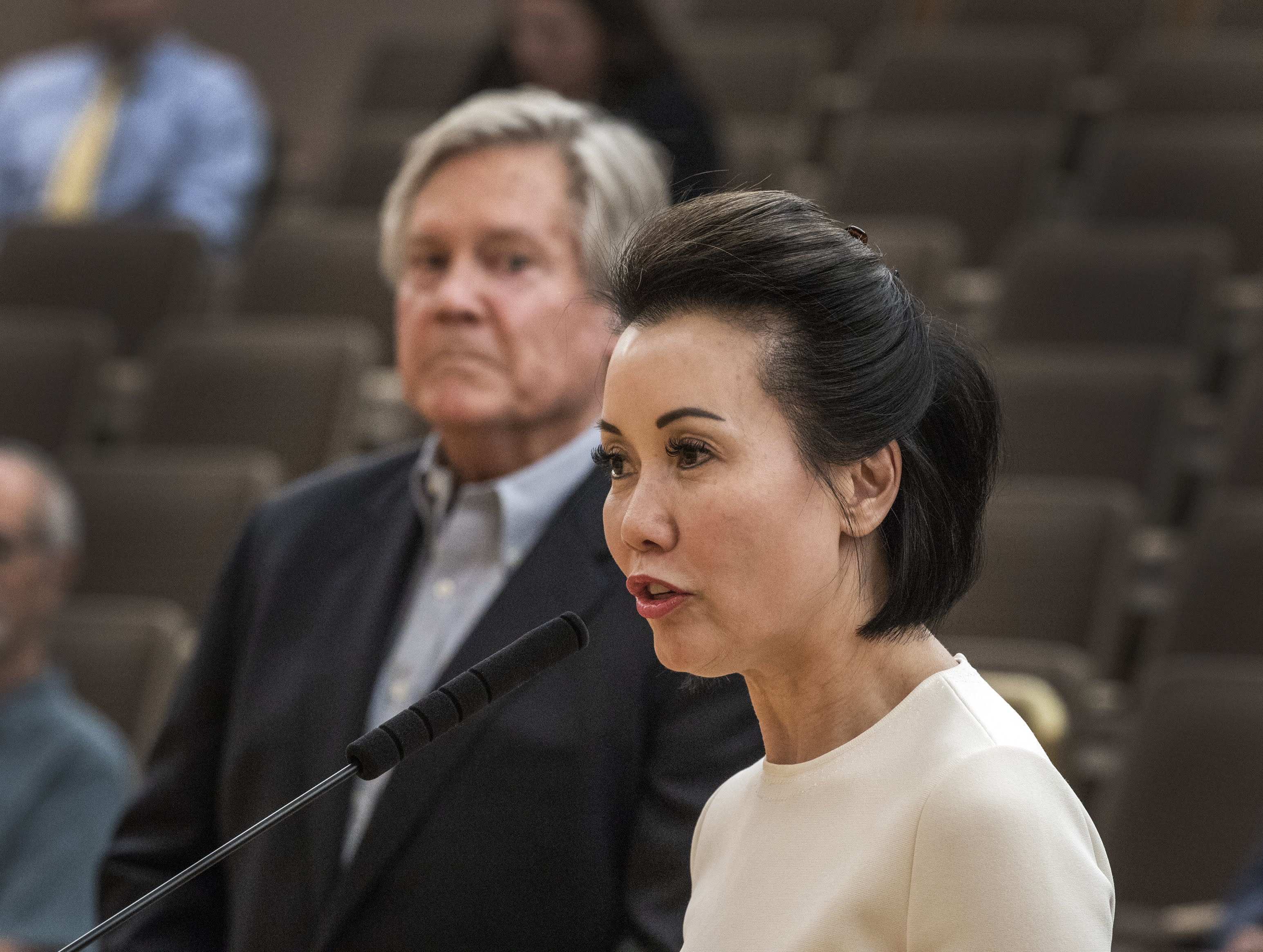 "We will be able to find out the AAPI community's concerns and needs [and] we will provide that to the county commissioners, because we will be assisting them in knowing all this information," said commission chairwoman Marietta Gonzales. "Personally, as a leader in the community, a lot is on health care, especially [for] our elders, education and immigration."
During public comment, Rozita Lee, who served on the original 1995 commission and on Barack Obama's Advisory Commission on Asian Americans and Pacific Islanders, said the 1995 commission had been established by the late Assemblywoman Gene Segerblom.
"It was AB525 that passed in the Legislature, to establish an AAPI commission. We're so happy for that, and I happen to have been on that first commission," said Lee. "We wanted it to continue, so a small group of us got together and spoke with Commissioner Segerblom, and he championed this among his colleagues. And so, they approved and had this [AAPI] commission reinstated," Lee said.
The AAPI community makes up 9.5 percent of Nevada's population, with more than 252,000 members living in Clark County. Filipinos comprise more than half of the county's Asian-American population, with Chinese Americans being the second most populous group.
Sonny Vinuya, a commission member and president of the Las Vegas Asian Chamber of Commerce, said one of the challenges to addressing the needs of the AAPI community will be the sheer diversity of the group, which includes Native Hawaiian, Japanese, Korean, Vietnamese, Indian and numerous subgroups.
"There's a lot of diversity in the Asian community, 48 countries in fact. There's a lot of organizations here in town, 47 in fact," said Vinuya. "And, through this commission, all of us should be able to work together. It's a good start."
Health and immigration concerns
According to a study from the National Asian Pacific Center on Aging, Nevada's senior AAPI population (people 65 and older) comprised 2 percent of the state's population in 2010. Between 2000 and 2010, Nevada had the fastest growing population of AAPI seniors — an increase of 190 percent.
In the AAPI community, seniors tend to depend entirely on Medicare and Medicaid at higher rates than Americans of the same age. In 2012, 21 percent of AAPI individuals 65 and older were covered by both Medicare and Medicaid rather than having a supplemental private insurance, compared to 8 percent of total Americans in the age group.
A 2015 study found that culturally appropriate services are essential for the financial and overall well being of low-income, elderly AAPI individuals, who often are apprehensive about participating in public programs if they are not recommended by family or a trusted source. Although the average poverty rate for American seniors was 9.1 percent in 2012, the same age group in the AAPI community was 13.1 percent.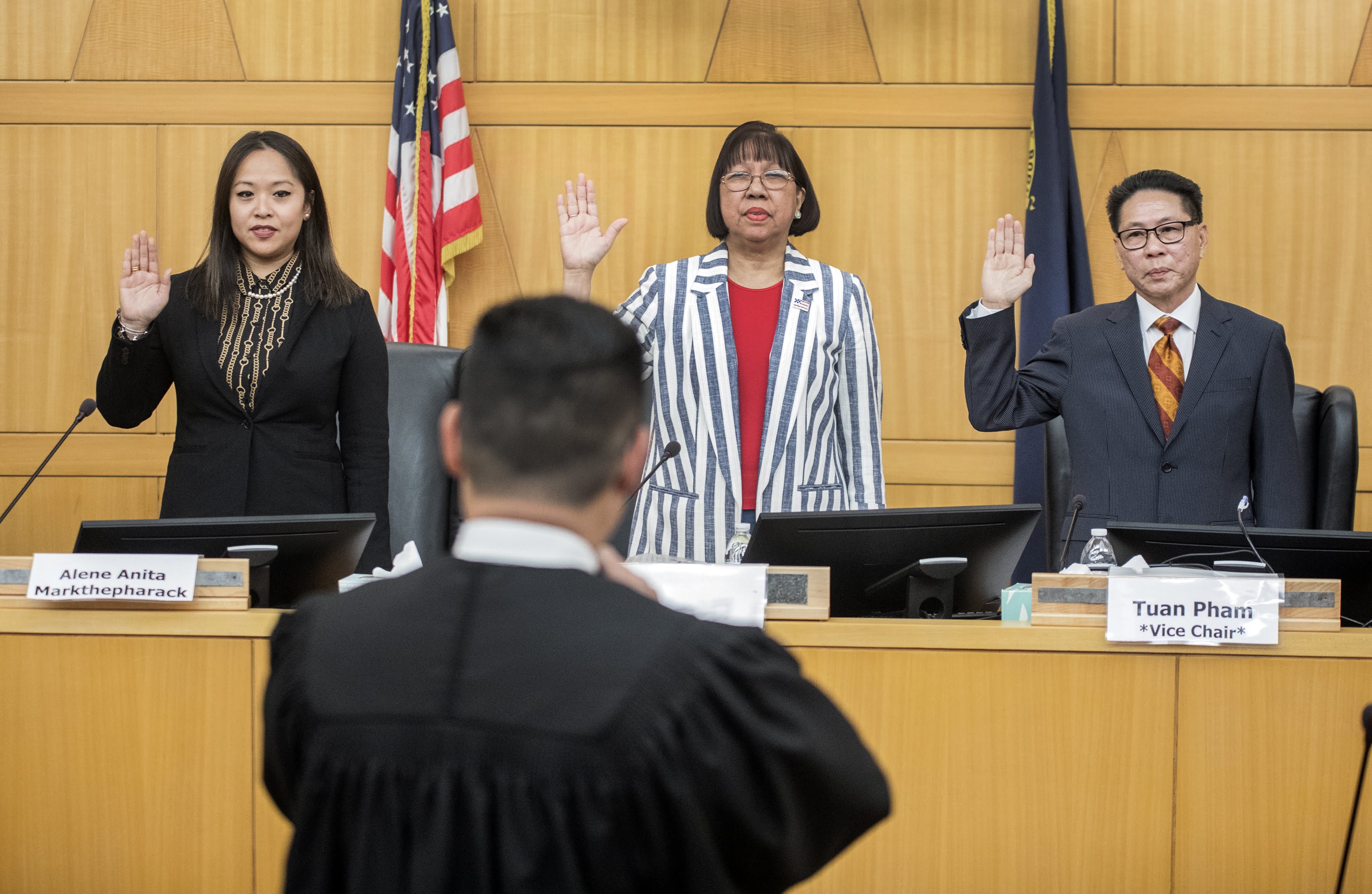 Organizations in Las Vegas such as the Asian Community Resource Center (ACRC) expand safety nets for AAPI seniors who are applying for health care, housing or other social services, or who are seeking financial advice on topics such as saving for retirement.
"I see the people who come to the office and they come with different problems, with different needs," said Gonzales, who is also the chief executive officer at ACRC. "We try to address those problems. We do case management. Sometimes you just have to listen to them and you know where to direct them."
The community commission has been tasked with developing an AAPI cultural center, which Gonzales says she hopes will help consolidate information and services for the AAPI community rather than referring individuals to different locations of separate services.
The cultural center might increase available services related to immigration, which the chairwoman had listed as a top issue for the AAPI community. A 2019 Pew Research Center study projects Asians will surpass Hispanics by 2055 as the largest immigrant population in the U.S., but recent changes in immigration policy could have major effects on the community.
In August, the Department of Homeland Security expanded criteria for the public charge rule, a U.S. immigration policy that has been used since the 19th century to determine whether to approve certain visas and applications for permanent residency. Trump later made an addition to the DHS changes, expected to go into effect on October 15.
As proposed, non-cash benefits such as SNAP, federally-funded Medicaid and housing vouchers will be weighted negatively on certain types of visas or adjustments of status. In some places like New York, these announcements have coincided with disenrollment from public benefits such as SNAP and Medicaid for elderly residents, who depend on maintaining a certain residency status in order to stay in their homes and with caregivers in the U.S.
Asian Americans Advancing Justice, a national political advocacy group, says the rule will also disproportionately block immigrants of color from obtaining or extending green cards needed for work or school, and undermine the ability of green card holders to re-enter the U.S. if they have spent more than 6 months abroad.
Other initiatives
Commission member Craig Valdez, 23, says he has his ear to Clark County's AAPI youth and the concerns they are voicing. Previously a staff assistant for Democratic Rep. Dina Titus, Valdez recently started as the regional program manager in Nevada for New American Leaders, a national organization that identifies and trains individuals for civic leadership.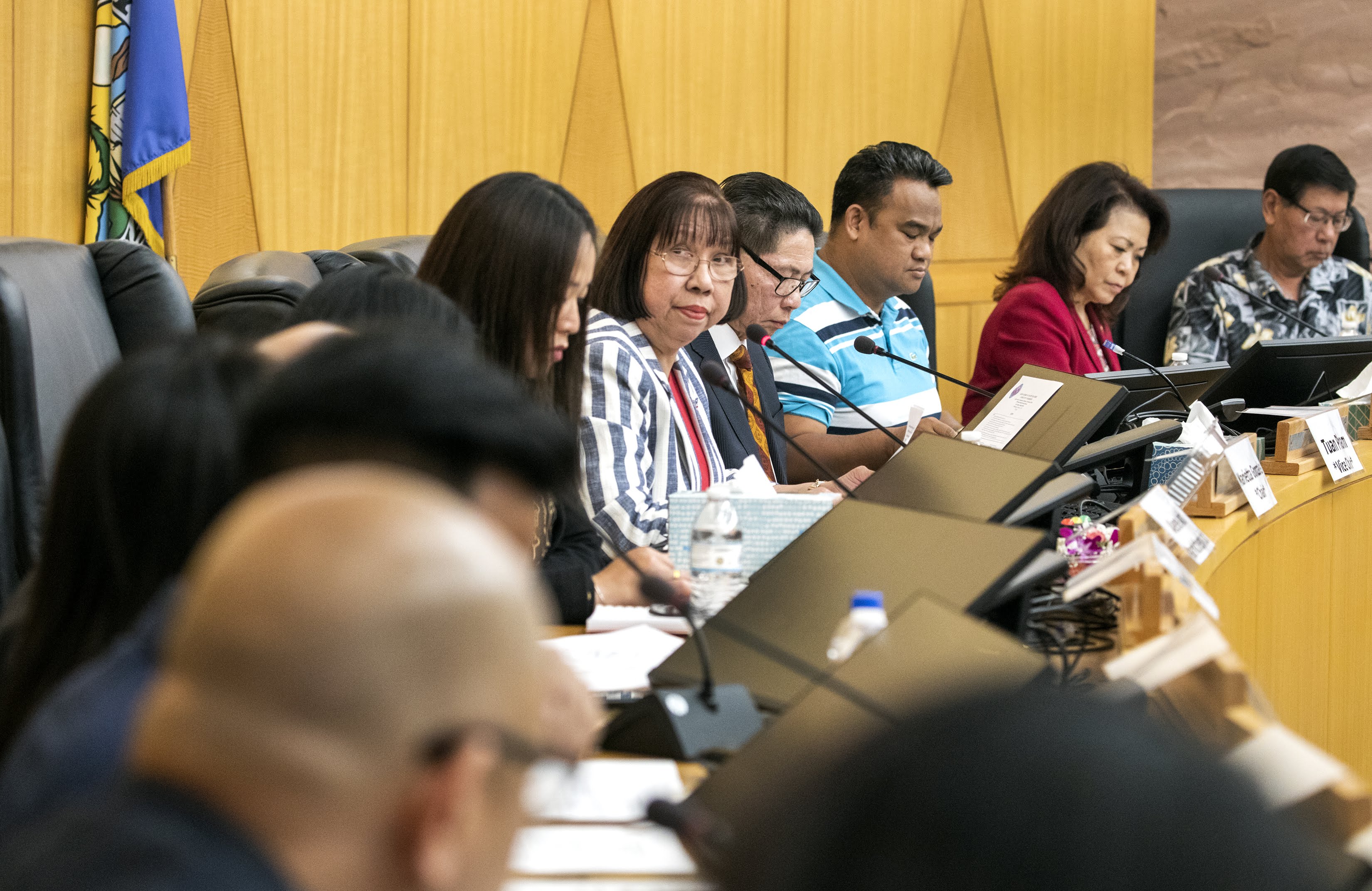 "I'm the youngest member of this commission so I'm excited to bring voices [of] young folks who otherwise may not have the opportunity to represent or understand their own culture," Valdez said after Wednesday's inaugural meeting.
In addition to researching and identifying the unique needs of Clark County's AAPI population and developing a cultural center to meet those needs, the commission will be able to accept individual monetary donations and personal property donations of $1,000 or less. Anything above that amount will require approval from Clark County commissioners.
The AAPI Community Commission's next meeting is scheduled for Nov. 13. Its members are:
Marietta Gonzales, Chairwoman
Tuan Pham, Vice-Chairman
Dorinda Burnet
Arun Gupta
Jeannie Kim
Daniel Lee
Vida Chan Lin
Allen Mallari
Arlene Anita Markthepharack
Divya Narala
Fayyaz Raja
Rica Tamura
Craig Valdez, regional program director for New American Leaders
Sonny Vinuya, president of the Las Vegas Asian Chamber of Commerce
Sharifa Wahab, president of American Afghan South Asian Middle Eastern Chamber of Commerce
This story was updated at 10:19 a.m. on Oct. 12 to correct the job title of AAPI commission member Craig Valdez.