Clark County wants to pull scattered air quality, sustainability initiatives under one umbrella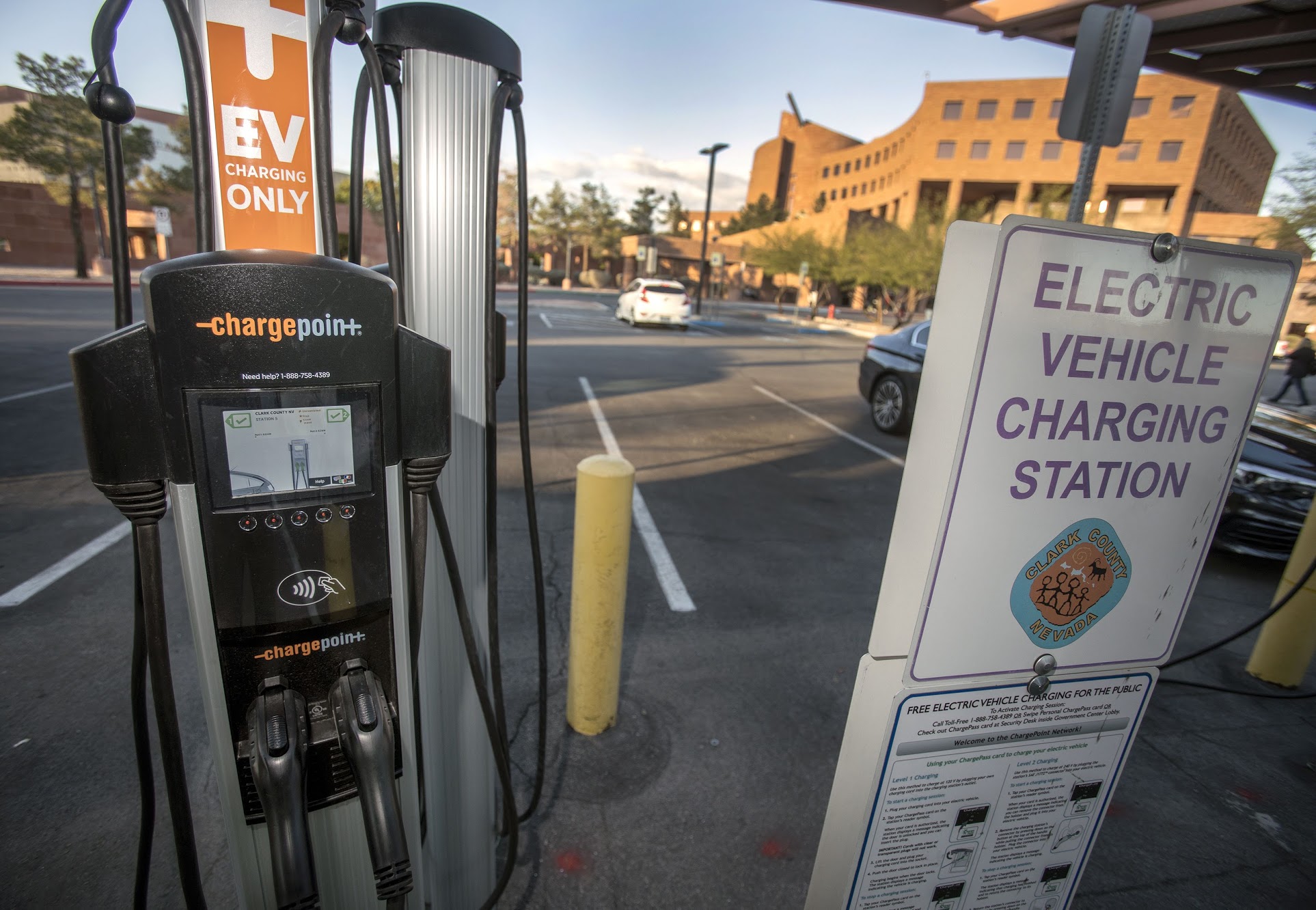 Clark County's Department of Air Quality may get a name change as part of the government's recent push toward a greater emphasis on sustainability.
County commissioners on Tuesday scheduled a Jan. 21 public hearing for an ordinance that will consolidate the air quality department and the recently revived Office of Sustainability into a single Department of Environment and Sustainability. Last fall, the county announced initiatives to revitalize conservation efforts, including adopting a new climate action plan in one year's time and joining a national county climate coalition to reduce greenhouse emissions.
Using data from 2015 to 2017, the American Lung Association gave Clark County an 'F' grade for levels of ozone, which is a chemical compound that naturally exists in the earth's upper atmosphere but is harmful when inhaled. At an annual average of 22 high-ozone days, the report ranked the Las Vegas as having the 13th highest number of annual average high-ozone days among 228 metropolitan areas in the U.S.
"Moving forward, the proposed name change to the Department of Environment and Sustainability will better align Sustainability, Air Quality and the Desert Conservation Program under one umbrella," Kevin MacDonald, the department's public information administrator, said in an email on Tuesday.
Officials agree that the county's sustainability efforts have been somewhat disorganized in recent years and pushed for improvements at the end of last year.
In September 2019, commissioners approved hiring a full-time sustainability manager to oversee those efforts and to conduct an audit of existing sustainability programs. Although the position has not yet been filled, MacDonald said that the Department of Air Quality has begun the audit, originally approved to take place over six months.
The department oversees the Desert Conservation Program, which monitors Endangered Species Act compliance, unrelated to air quality. It has also been tasked with spearheading the county's controversial public lands bill, which has not yet been introduced in Congress but proposes to set aside 56,000 acres of federally managed land for development.
MacDonald says these overlapping functions tend to confuse the public.
"One of the questions we get is, why is the Department of Air Quality doing [the lands bill]? The simple answer is because Marci Henson, the director, was tapped by the county to spearhead it because of her expertise and her background," said MacDonald. "So, by renaming ourselves Department of Environment and Sustainability, that speaks directly to what we do."
Currently, the department oversees a network of monitoring stations that detect pollutants, looking for threshold concentrations set by the Environmental Protection Agency that are also known as National Ambient Air Quality Standards (NAAQS). MacDonald said ozone is one of the most common and problematic pollutants detected in the Las Vegas Valley and surrounding areas.
Emissions, the shape of the Las Vegas Valley and global wind patterns are some causes for high ozone levels in the air. MacDonald also noted that the poor air quality measured in 2018 coincided with wildfires in surrounding states.
"In 2018, for example, we had 35 exceedance days for ozone [meaning] that on that particular day, our ozone concentrations exceeded limits set by the EPA, the federal health-based standard," MacDonald said. "In comparison, last year in 2019, we only had three ozone exceedances."
According to the American Lung Association, ozone and other pollutants identified by the EPA can cause negative health effects including premature death, breathing and cardiovascular problems.
The association also posits that poorer people often bear the brunt of pollution more than the affluent. Those who live near highways or in high-pollution areas, often the more affordable parts of a city, experience negative health effects such as asthma more than those who can afford to live in less polluted areas.
Commissioners on Tuesday also voted to authorize the Department of Air Quality to apply for grants from the EPA, pursuant to the Clean Air Act. MacDonald said those grants would be used to improve monitoring stations and the labs and equipment that test air samples collected by the monitors.
Comment Policy (updated 4/20/2021): Please keep your comments civil. We reserve the right to delete comments or ban users who engage in personal attacks, use an excess of profanity, make verifiably false statements or are otherwise nasty. Comments that contain links must be approved by admin.