Clean-energy homes will help Nevadans struggling to afford gas bills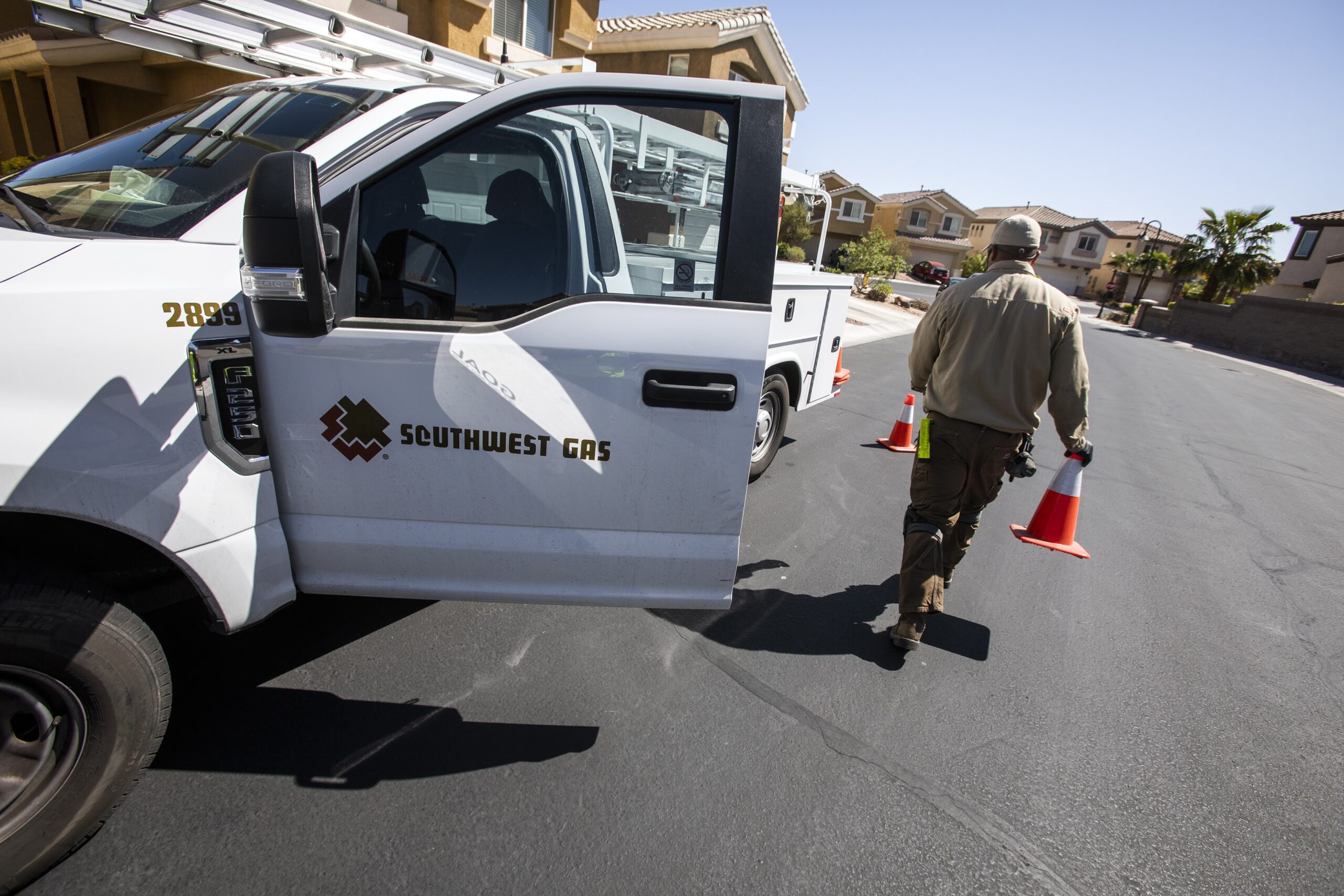 This winter, Nevadans struggled with the outrageously high cost of their heating bills, which doubled and even tripled in a few months. While households across the state are forgoing necessities like food, insurance, school supplies for their children, medication and retirement savings just to keep warm, Southwest Gas proposed another $21.4 million annual rate increase that will only make matters worse.
It is shameful to keep pushing methane gas when smarter options are available. That's why Gov. Joe Lombardo's executive order on his administration's energy policy is so disheartening. It calls for deepening our state's dependence on gas, which will keep Southwest Gas customers exposed to poor indoor air quality and subject them to price spikes and high gas-system expenses for decades to come.
As our state works to meet its legally required climate goals and more homeowners choose to save money and slash climate pollution by electrifying their homes, Nevadans are leaving the gas system. Shockingly high gas bills will accelerate this trend further. The governor's executive order ignores this reality and doubles down on expanding the gas system.
Nevadans who remain on gas — including families like mine — will be exposed to exorbitantly higher rates in the future because the customer base must pay for the increased costs of maintaining the larger system. We need equitable solutions that will help every Nevadan move their homes to clean energy.
Gas use in homes is not only exorbitantly expensive, it's sickening our families, too. Research is now showing how gas stoves create harmful indoor air pollution and how these pollutants are attributable to 13 percent of childhood asthma cases in the U.S. Gas stoves can emit nitrogen dioxide (NO2) at levels often exceeding indoor guidelines and outdoor standards for air quality. This leads to health effects in children, including increased susceptibility to lung infections, increased risk of childhood asthma, coughing, heart stress and increased susceptibility to allergens.
Moreover, pollution from gas stoves often has an outsized effect on Black, Latino, Indigenous, and low-income households. These families already experience disproportionately higher air pollution burdens because their homes are near heavy industry, major highways and roads, or simply because their homes are smaller, have aging, leaky appliances and have poor ventilation.
The rising cost of gas in Nevada is unsustainable for families like mine. Southwest Gas' expensive rates are hitting my family hard. In order to keep our gas bill affordable this past winter, we didn't heat our entire three-bedroom apartment. We shared a room with our toddler and used an electric space heater to warm only the room we slept in. This increased the risk of fire, but it was necessary to cover our other expenses. I know we're not the only family who had to make difficult choices like this.
Nevadans need cleaner and more affordable energy choices, but right now, families like mine don't have them. We're stuck with Southwest Gas.
I'm a former Clark County School District elementary school teacher whose family is still recovering from the economic hardship caused by the pandemic. My husband works in the convention industry, and when the Strip shut down in 2020, it paralyzed our household's income. Life has been harder and more expensive in recent years as a result. That's why I joined dozens of Southwest Gas customers in speaking out at a consumer session held by the Public Utilities Commission of Nevada in February. Enough is enough. Families shouldn't have to live like this.
Another way is possible. Nevada has a solution to avoid the staggeringly high costs and harmful effects of gas: home electrification. This includes building new affordable homes with efficient all-electric appliances that are cheaper to operate and safer to use, as well as programs that help existing households switch from heating with gas to electricity if they choose (solutions that were omitted from the governor's executive order).
The result is lower energy use, cheaper utility bills and cleaner air. A recent study by RMI found that all-electric homes in Las Vegas would save almost $300 per year compared to those that use gas. In addition, new federal incentives are rolling out that will significantly lower the upfront costs of electrification for homeowners and renters.
By comparison, electric appliances like heat pumps and induction cooktops are pollution-free and can connect to a greener and more resilient power grid thanks to solar power and other clean-energy sources built right here in Nevada. This helps reduce our dependence on dirty fossil fuels like methane gas, all of which Southwest Gas imports from out of state at our expense. A switch to electric homes could reduce climate-warming pollution by 46 percent, according to the RMI study.
We need our state and local officials to do more to protect customers like me from skyrocketing methane gas prices. Struggling families like mine need to be able to pay their bills, reduce costs through energy-efficiency upgrades and make electric appliances even more affordable. Nevadans also need to hold the Southwest Gas monopoly accountable.
Contrary to the vision Gov. Lombardo laid out in his executive order, we must reduce dependence on expensive, out-of-state fossil fuels. We should concentrate our efforts on planning for a clean-energy future that relies on local, renewable energy that is affordable, reliable and healthy for all of Nevada's families.
Mercedes McKinley is a Southwest Gas customer living in Las Vegas and is a Nevada state coordinator for EcoMadres, a program of Moms Clean Air Force.
The Nevada Independent is raising $200,000 by Dec. 31 to support coverage of the 2024 election.
Tax-deductible donations from readers like you fund this critical work.
If you give today,your donation will be matched dollar-for-dollar.
Give + Get Matched
Featured Videos