Sen. Dean Heller and Rep. Mark Amodei speak at a town hall in Reno on April 17, 2017. (The Nevada Independent/Staff)
Cloobeck, huge Democratic donor and potential gov candidate, to endorse Heller
April 26th, 2017 - 3:00am
Stephen Cloobeck, the largest national Democratic Party donor from Nevada and a potential candidate for governor in 2018, will announce Wednesday that he is endorsing Republican Sen. Dean Heller for re-election, The Nevada Independent has learned.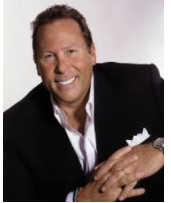 Cloobeck, who founded timeshare giant Diamond Resorts before cashing out last year, is expected to tout Heller's commitment to business and will call him "the right person at the right time for the state of Nevada."
Heller is considered the most vulnerable GOP Senate incumbent and is a major Democratic target for 2018. Rep.s Dina Titus and Jacky Rosen as well as ex-Treasurer Kate Marshall are all considering bids.
Cloobeck could face Clark County Commissioner Steve Sisolak in a Democratic primary for the right to face likely GOP nominee Adam Laxalt, the attorney general.
Cloobeck's embrace of Heller could, in the eyes of many, disqualify him from the Democratic gubernatorial contest, but I'm told he is still exploring a bid — and he can afford to self-fund if the Democrats do snub him.
Disclosure: Stephen Cloobeck has donated to The Nevada Independent. You can see a full list of donors here.
Feature photo: Sen. Dean Heller and Rep. Mark Amodei at a town hall in Reno on April 17, 2017. Photo: Nevada Independent Staff.
From the Editor
The Nevada Independent
is a 501(c)3 nonprofit. We need help to attain the elusive goal of sustainability. We depend on recurring donations from you, the readers who believe in our mission of nonpartisan, transparent journalism. I know you are busy. I know you have many commitments. But if you would take a moment to
support our work
or bump up your current donation, I would be forever grateful.
Thanks for all of your support.
Best,
Jon Ralston
get our morning newsletter,
The Daily Indy
Thanks to everyone who made our October #IndyGive drive a huge success.
With your help, we raised more than $461,000 and welcomed 397 new donors to The Indy family.
If you are new to The Indy, please take a moment to read more about our nonprofit news venture — and consider supporting our work.
@TheNVIndy ON TWITTER