College completion continues to challenge higher education in Nevada and the nation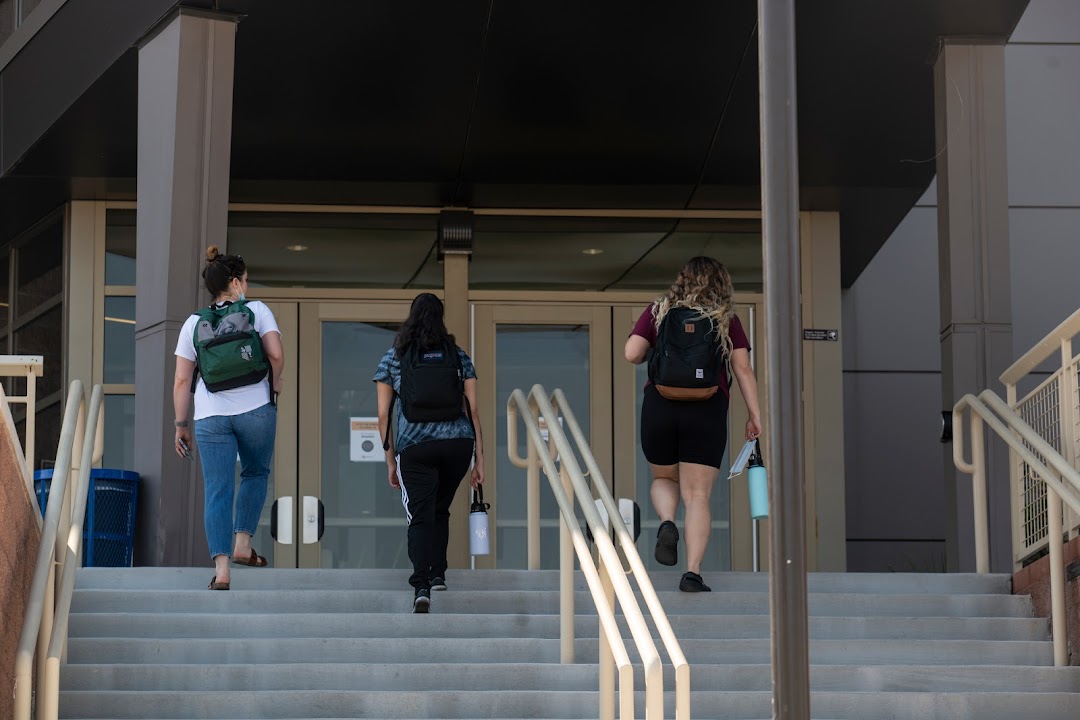 A recent report by the National Student Clearinghouse Research Center echoes long-standing concerns about Nevada's standing in certain key educational achievement metrics. In this case, it's about college completion.
The latest Clearinghouse report was released in February and is part of the Completing College series that ranks college completion by state. The most recent cohort consists of nearly 2.4 million students who started college in the fall of 2015. For the uninitiated, higher education largely measures completion of four-year degrees over six years, or 150 percent of the time one may logically think it takes to complete a four-year degree. The report chronicles completion rates of full- and part-time students and accounts for students who transfer or take other "diverse pathways to success, that increasingly involve mobility across institutions and across state lines, re-entry after stop-out, and changes in enrollment intensities."
According to these measures, the national completion rate is 62.2 percent. That in itself is troubling: Nearly four out 10 students who start college do not earn a credential in six years. To make matters worse, many of those same students bury themselves under piles of student loan debt.
Nevada ranked second to last among states with a completion rate of 44.5 percent. (The only state with a lower completion rate is Alaska.) But a bright spot in the report is that Nevada is one of two states singled out for having a completion-rate increase larger than the national average.
Despite these gains, however, the staircase out of the cellar is very steep. New Mexico, another state with a completion rate under 50 percent, was five percentage points improved over the same metric in Nevada.
While college completion rates are rising nationally, change is occurring much too slowly. The completion rate for the 2013 cohort was 59.7 percent, so for the last two cohorts (representing students starting college in 2014 and 2015), completion has risen by 2.5 percentage points. Such slow increases do not match the urgency of needed change in higher education, especially given the raging debates over student-loan forgiveness and the value of many degrees earned at great costs.
The type of institution matters when measuring college completion. Private nonprofit four-year colleges consistently have the highest completion rates: 78.3 percent of students earned a credential in six years. But such is to be expected from elite colleges that include the likes of Harvard, Yale and Stanford.
Just as private nonprofit colleges raise the national completion average, the outcomes of for-profit and public two-year colleges bring down averages. These institutions had completion rates of 46.4 percent and 42.2 percent, respectively.
Given the disparity in rates among college types, it's noteworthy to look at completion rates among state colleges and universities that comprise the bulk of the student enrollment — the 1.1 million students representing nearly half of the 2015 cohort. These students had a completion rate of 69 percent nationally. By comparison, UNR had a 2021 graduation rate of 62.7 percent, and UNLV had a rate of 47.2 percent. Still not the best look for Nevada.
The simple fact is far too many students who start college don't finish. Is higher education failing our students — or are students not up to the task? This would be a lengthy debate. But no matter which side one takes, one thing is clear: The system isn't working for the masses of students in need of formal, structured education beyond high school.
Public two-year colleges have some of the lowest completion rates, yet those are the institutions that offer many practical and cost-effective associate degrees and certificate programs that directly align to gainful employment opportunities. In essence, those postsecondary credentials that are the easiest to obtain in terms of time and cost are the least obtained. Why is that?
Obviously, these colleges serve as pathways for the many students that transition to four-year institutions. But these "transfer outs" are usually accounted for, so they alone do not justify the low completion rates. No, there's something else going on.
Perhaps it's the age-old problem, where the majority of students that enroll in a community college after high school have high aspirations of completing a bachelor's degree at another institution, rather than focusing on earning a credential at the one they're at. It's unfortunate that many of these students end up with neither.
To reverse these trends, a different mindset is needed to up the ante for the credentials offered by two-year colleges. Consider a student who completes high school and then successfully completes a two-year college program that typically includes an academic core of 30 credits and a technical core of another 30 credits. That achievement says something — or should — about a person's initiative and willingness to work hard to succeed after high school.
Key stakeholder involvement is needed to shift this dynamic and should include the business community that hires students, as well as the school counselors who guide them, and the parents who often pay their bills. The students themselves must of course be committed to completing a program, but that will come. Priming this 'middle ground' will better serve many students, especially the many thousands who think the typical university path is for them, only to find out first-hand that it's not — an experience often learned at great cost.
Michael Raponi is a contributing columnist to The Nevada Independent. He may be contacted at [email protected]
Featured Videos
Comment Policy (updated 4/20/2021): Please keep your comments civil. We reserve the right to delete comments or ban users who engage in personal attacks, use an excess of profanity, make verifiably false statements or are otherwise nasty. Comments that contain links must be approved by admin.