Community, nation remember Harry Reid's legacy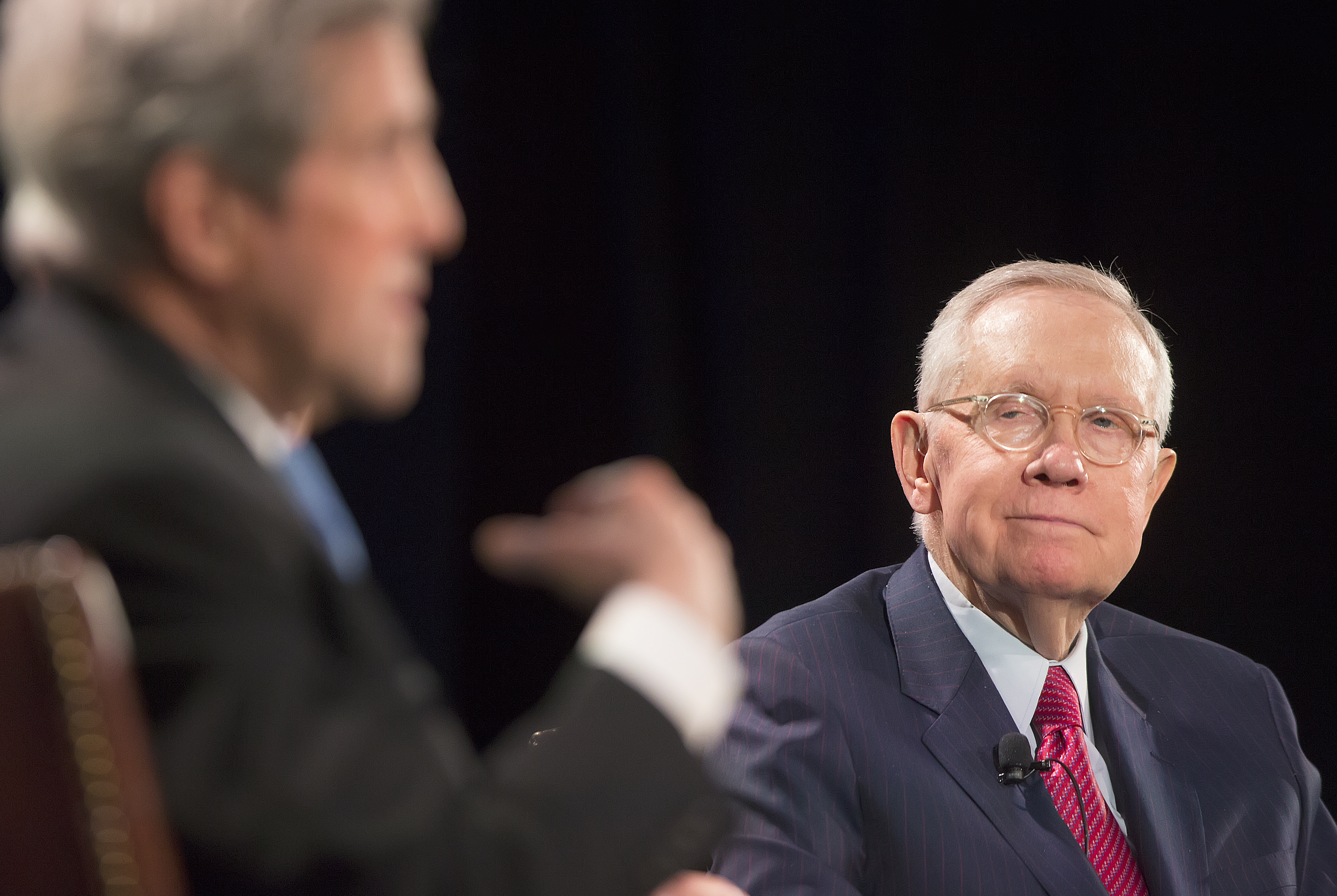 Shortly after former Senate Majority Leader Harry Reid's death became public Tuesday, tributes from family, friends and political colleagues honored him as a fierce champion of Nevada and "tough-as-nails" leader who also quietly offered help to those in need and inspired a new generation of leaders.
Below are some of the reflections.
Sen. Catherine Cortez Masto (D-NV):
"From the moment he woke up to the moment he went to bed, everything he did was motivated by his love for and devotion to the Silver State. He was the man from Searchlight, born into the humblest beginnings, and he went on to lead a truly extraordinary life and fight for every man and woman across our state.
"Harry Reid was a champion for Nevada, helping preserve our precious environmental treasures, strengthen our rural communities, and build up our great cities. He knew Nevada was a microcosm of the country, and he made sure our great state would have a major role in deciding each party's nominee for President. And he never hesitated to fight for us, from blocking efforts to dump nuclear waste at Yucca Mountain to getting our state the federal support we deserve.
"The American people are better off because of the leadership of Senator Harry Reid. He gave millions of Americans access to affordable health care and made such a difference to countless people."
Astrid Silva, director of Dream Big Nevada:
"I first met Senator Reid when he was one of the most powerful people in the United States, he was the first person I heard talk about DREAMers. It was at a time when I didn't feel powerful, instead I felt powerless. My Abuelita [Grandmother] Mica had passed away and I wasn't able to be with her because I was undocumented. I then did the only thing I could think of doing: I wrote Senator Reid a letter. In the letter, I spoke to him about my Abuelita and the pain I felt at not being able to be with her in her final days. I poured my heart out in that letter without knowing if he would even read it. But he did. He read the letter and with it, began a friendship I could never have dreamed of ...
"Everywhere he went, he carried our stories and our Nevada with him. That's a lesson he taught me early on — when you're in any position where you have the opportunity to bring others in, you bring them."
Sen. Jacky Rosen (D-NV):
"Senator Reid was an inspiration to me and so many Nevadans. A former boxer from Searchlight, he taught me that it is always worth fighting the good fight, and I am forever grateful for his friendship over the years. Senator Reid carried our state to new heights - nobody has done more in the history of our state to advance Nevada's interests.
Senator Reid also saw the potential in others and helped them grow to that potential. He was exceptionally kind and had a boundless passion for improving the lives of hardworking families."
Speaker Nancy Pelosi (D-CA):
"In the Congress, his strategic mind was legendary and unsurpassed – and he was a master of the legislative process during his service in both the House and the Senate. Indeed, Harry Reid will be remembered as one of the most impactful Leaders of the Senate in history, helping to steer this institution with reverence, principle and command. Officially and personally, it was a great privilege to witness his brilliance at work, as we worked together to rescue the American economy in the wake of the Great Recession, protect consumers with the historic Dodd-Frank reforms and advance the promise of quality, affordable health coverage for all with the landmark Affordable Care Act.
"Senator Reid leaves behind an extraordinary legacy of patriotism and leadership that will benefit the Congress and Country for decades to come."
Senate Majority Leader Chuck Schumer (D-NY):
"Harry Reid was one of the most amazing individuals I have ever met. He was tough-as-nails strong, but caring and compassionate, and always went out of his way quietly to help people who needed help.
"He was a boxer who came from humble origins, but he never forgot where he came from and used those boxing instincts to fearlessly fight those who were hurting the poor and the middle class.
"He was my leader, my mentor, one of my dearest friends. He's gone but he will walk by the sides of many of us in the Senate every single day."
Senate Minority Leader Mitch McConnell (R-KY):
"The nature of Harry's and my jobs brought us into frequent and sometimes intense conflict over politics and policy. But I never doubted that Harry was always doing what he earnestly, deeply felt was right for Nevada and our country. He will rightly go down in history as a crucial, pivotal figure in the development and history of his beloved home state.
"When Harry retired from the Senate, we both celebrated the fact that our many differences had never really gotten personal. Harry's and my paths in the Senate were roughly parallel. We seemed to reach each institutional milestone within just a few years of each other. I truly appreciated the sincere and cordial relationship we shared behind the scenes when passions cooled.
"Most of all, Elaine and I appreciated our joint friendship with Harry and his lifelong high-school sweetheart Landra. Harry and Landra had one of the great Senate marriages of our generation — a true inspiration to behold."
Former governor and UNR President Brian Sandoval on Twitter:
"Senator Harry Reid was one of the towering figures in the history of Nevada. The Senator's career in public service belongs on the state's Mount Rushmore as an example of a legendary leader who always put the needs, dreams and future of the people of Nevada first.
"The University of Nevada, Reno will always be incredibly grateful for the support Senator Reid showed higher education throughout his career in the House of Representatives and then the United States Senate. He was a giant in the U.S. Senate, but never forgot that he was a proud son of Searchlight, Nevada."
Nevada Senate Majority Leader Nicole Cannizzaro (D-Las Vegas) on Twitter:
"Senator Reid's contributions to our state and our country are too numerous to list. He was a friend, a mentor, and an awe-inspiring leader. We'll never see another Nevadan like him."
Geoconda Arguello-Kline, secretary-treasurer of the Culinary Union Local 226:
"Knowing that we could count on his support was always a source of strength for Culinary Union members over the years. His friendship was essential as we fought to ensure that hospitality jobs in Las Vegas could be middle-class jobs with fair wages, good benefits, including free healthcare and a pension, and job security."
Tom Perez, former head of the Democratic National Committee, on Twitter:
"Leader Reid was a friend, mentor and a political heavyweight. His north star was always justice and opportunity for everyone, especially those living in the shadows. I will miss my conversations with him. Our journey to form a more perfect Union must continue w/o him. RIP"
Nevada State Democratic Party Chair Judith Whitmer:
"Senator Reid's work to protect and conserve Nevada's natural resources, one of his top priorities throughout his nearly 50-year career, leaves a lasting legacy across our landscape. His tireless work to build the Democratic Party in Nevada will benefit us for generations to come."
Nevada Attorney General Aaron Ford on Twitter:
"Nevada lost one of its fiercest champions today with the passing of @SenatorReid. Born and raised in rural Nevada, he remained a force for the Silver State in Washington for decades."
West Wendover Mayor Daniel Corona on Twitter:
"As a kid from rural Nevada, Senator Reid's story resonated with me deeply & has inspired me for as long as I can remember. Inspiring me as a kid to have limitless aspirations & as an elected leader to never be afraid of the tough, righteous fights. May he Rest In Peace."
Cecia Alvarado, founder of Latino Outreach Solutions LLC, on Twitter:
"Latinos lost a friend and advocate of our community. Que descanse en Paz Senador Reíd."
Rose McKinney James, solar industry advocate and MGM Resorts board member, on Twitter:
"I'm so grateful for the tremendous and outstanding contributions of @SenatorReid he was a rock solid public servant, a wonderful leader and so incredibly important to NV #cleanenergy journey. Thank you Senator. You will be missed and celebrated!
Nevada Treasurer Zach Conine:
"I wouldn't be Nevada's Treasurer without the help of Senator Reid. That's not a unique story, and there are countless Nevadans in public service today because of the encouragement and support of this political giant from the small town of Searchlight."
Vegas Chamber:
"Senator Harry Reid defined the term "Battle Born". His life story is legendary. His dedication to
Nevadans through his many roles in public service elevated the quality of life for many in our state, and also laid a strong foundation for the future. The Vegas Chamber is proud to have worked with him on many public policy initiatives, especially Interstate 11, the Small Business Jobs Act of 2010, and preventing the storage of nuclear waste at Yucca Mountain."
Sen. Chuck Grassley (R-IA) on Twitter:
"Sorry 2learn of the passing of Sen Harry Reid Early in our career we worked 2gether to get a taxpayers bill of rights passed Even tho I am ideologically opposite I must say he did a good job representing the interests of Nevada in the US Senate As majority ldr he ran a tight ship"
Annette Magnus, executive director of Battle Born Progress:
"While representing us as a leader in the U.S. Senate, Reid did not merely serve Nevada, he championed it by fighting hard for the issues Nevadans care about like immigration, healthcare, protecting our public lands, and more. It is deeply bittersweet that his death happened today, of all days, as today marks the 5th anniversary of the designation of Gold Butte National Monument, an issue to which Reid dedicated many years."
Rep. Susie Lee (D-NV):
"He never forgot where he came from – he loved Nevada fiercely, and he devoted his life to making our state a better place. Simply put, no one has done more for the Silver State. May his legacy of service be an inspiration to all of us as we work to build a better future for our country."
Rep. Steven Horsford (D-NV):
"Senator Harry Reid was a real-life hero; a colossus of Nevada and national politics who defined what it means to live your life in service to others. Over his five decades of public service, he transformed the lives of millions, but never forgot his small-town roots in Searchlight. His legacy will live on through his work to expand affordable health care, protect immigrant communities, promote conservation, and better the lives of working families — but also through the countless people he inspired and communities that he lifted. He was a fighter until the very end."
Rep. Dina Titus (D-NV) on Twitter:
"From blocking Yucca Mountain to protecting public lands, Senator Reid helped make Nevadans' voices heard in Washington."
Rep. Mark Amodei (R-NV) on Twitter:
"The ultimate Nevada advocate again gets to talk boxing with Mike O'Callaghan. Rest In Peace Mr. Leader."
Former House Speaker John Boehner (R-OH):
"I am sad tonight but grateful for the friendship I had with Harry. We disagreed on many things, sometimes famously. But we were always honest with each other. In the years after we left public service, that honesty became a bond. Harry was a fighter until the end. RIP, my friend."
Former Sen. Dean Heller (R-NV) on Twitter:
"Nevada has lost an historic figure with the passing of Harry Reid.  While we rarely agreed politically, we shared a common faith and he'll be deeply missed." 
MGM Resorts International CEO and President Bill Hornbuckle: 
"Thanks to Senator Reid, Nevada's economy avoided collapse under the weight of the 2008 financial crisis. Thanks to Senator Reid, Nevada is now a nationwide leader in clean energy and responsible environmental stewardship – core values we've embraced within our company as well. Thanks to Senator Reid, millions of Nevada jobs have been protected and created, in large part due to his tireless advocacy for diversifying and expanding our state's economy."
Nevada Mining Association on Twitter:
"Senator Reid fought tirelessly for the thousands of Nevadans working in the mining industry and his legacy will be forever felt in every corner of the Silver State. Our thoughts are with his family and friends."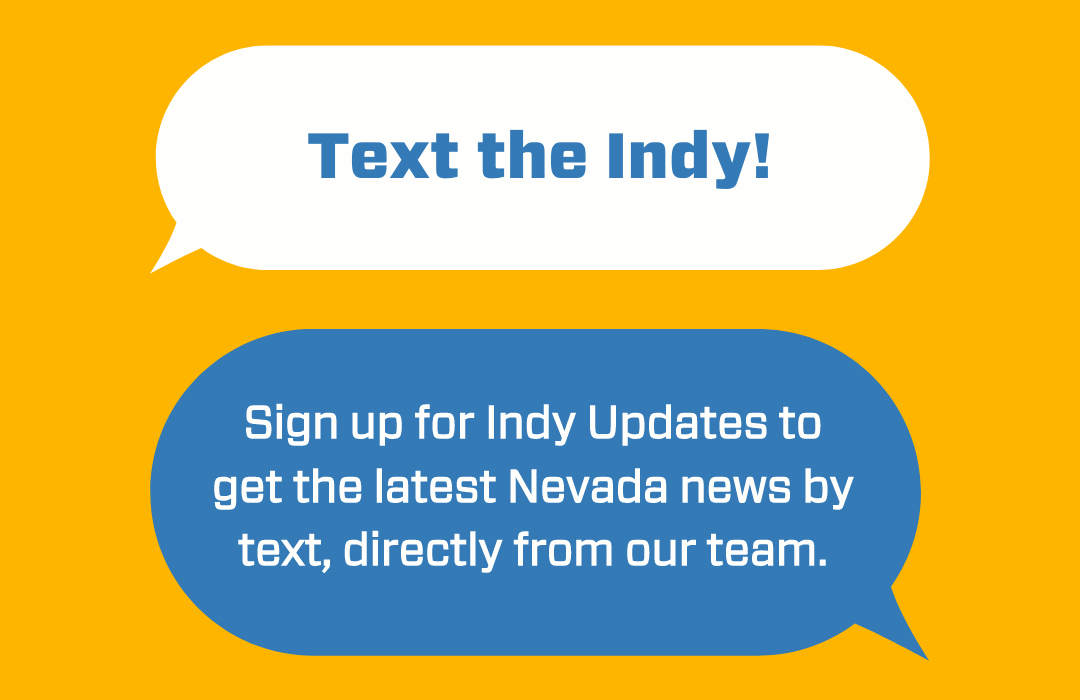 Featured Videos
Comment Policy (updated 4/20/2021): Please keep your comments civil. We reserve the right to delete comments or ban users who engage in personal attacks, use an excess of profanity, make verifiably false statements or are otherwise nasty. Comments that contain links must be approved by admin.