Confronting Nevada's boarding school legacy through art and investigation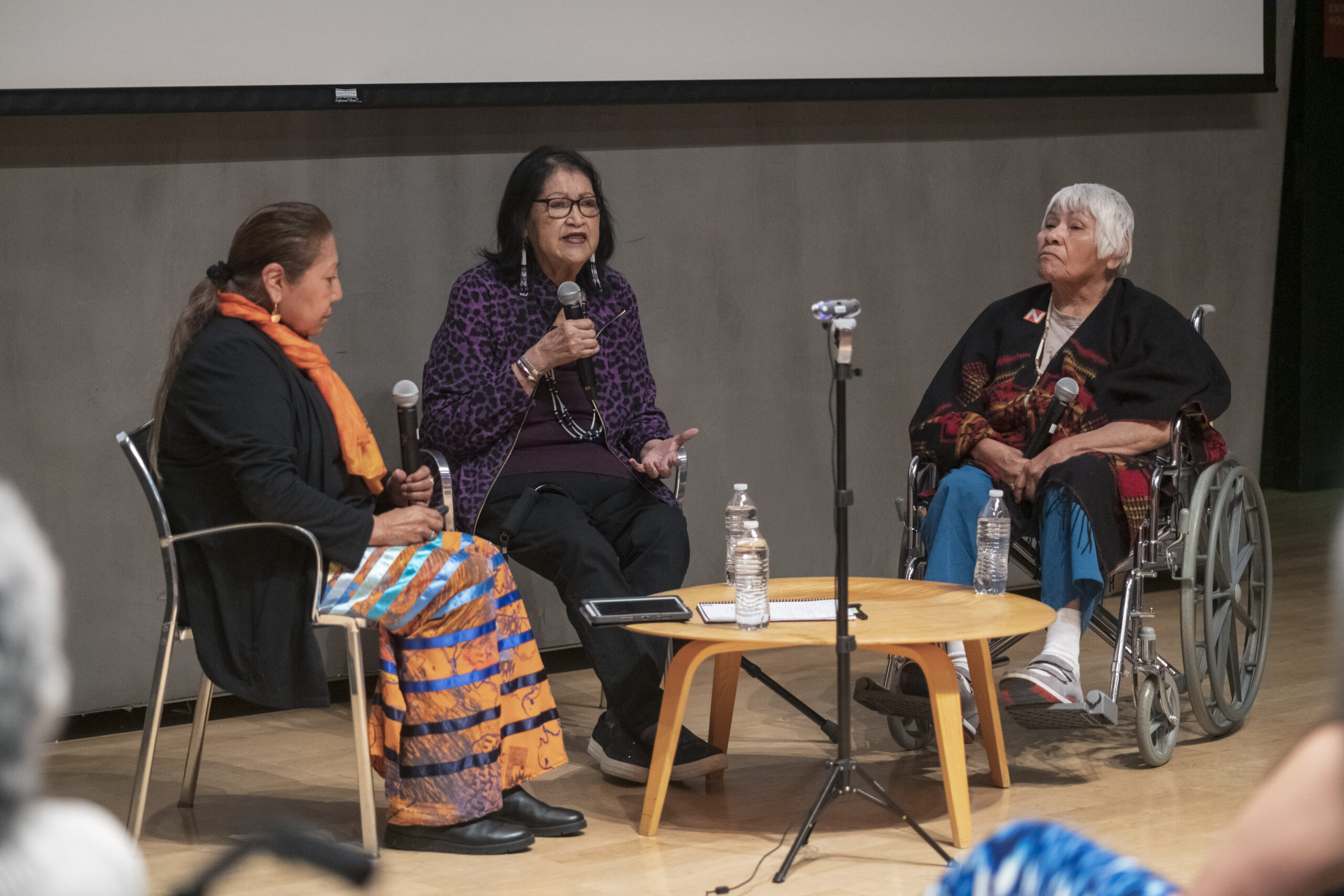 Good morning, and welcome to the Indy Environment newsletter.
As always, we want to hear from readers. Let us know what you're seeing on the ground and how policies are affecting you. Email me with any tips or suggestions at [email protected]
To get this newsletter in your inbox, subscribe here.
---
Five girls in a circle. They are wearing pastel-colored gowns. They sing. They dance.
And then the room goes silent. The matron enters the stage. She is a strict woman, dressed in all black and wielding a ruler that tilts in her hand as she barks orders at the five children who were supposed to be cleaning.
"That's a disgrace," the matron scolds. "Keep scrubbing. This better be clean when I get back."
As the matron exits stage right, the girls begin singing again.
The short performance, directed by Northern Paiute/Achomawi artist Jean LaMarr, depicted life at the Stewart Indian School, built in Carson City and still standing to this day. Stewart was one of 408 boarding schools, scattered across the U.S and part of the federal government's vicious program of forced assimilation, which systematically separated children from families, religions and homelands. Such brutal initiatives have been recognized as a form of cultural genocide.
"We had our culture and traditions — and it was just taken away," LaMarr said in an interview.
The performance in March opened a community forum, tied to a Nevada Museum of Art exhibit on LaMarr's prints, painting and mixed media work, which was on display this spring. And it was an opportunity — one of many over the past year — for the public to confront the painful legacy of boarding schools as the U.S. Department of Interior continues a nationwide investigation into the policies and consequences of the federal program, which operated for more than a century.
It's a history that is not widely known by the public, but it is woven into the legacy of the federal government and the Interior Department, an agency that is responsible for managing large swaths of federal public land across the country and has a particularly large presence in the West. The investigation identified three boarding schools in Nevada — Stewart, the Pyramid Lake Boarding and Day School in Nixon and Western Shoshone Boarding School in Owyhee.
The scars of the program — its generational legacy — still sting today. In a statement on the investigative report released last month, Interior Secretary Deb Haaland, a member of the Pueblo of Laguna, said "consequences of federal Indian boarding school policies — including the intergenerational trauma caused by the family separation and cultural eradication inflicted upon generations of children as young as four years old — are heartbreaking and undeniable."
The report (Volume I in an ongoing investigation) found, among other things, that federal boarding schools applied "systematic identity-alteration methodologies." These included assigning English names to children, cutting hair, and often discouraging or banning the use of Native American languages and traditional practices. At some boarding schools, many students were forced into manual labor, the report revealed. The federal report further describes these boarding schools as "central to Indian territorial dispossession and Indian assimilation."
Several of LaMarr's pieces at the Nevada Museum of Art — and the performance she directed — sought to confront this legacy through art. The performance showing a Stewart Indian School matron punishing the young dancing girls was based on a print entitled "We Danced, We Sang, Until the Matron Came." It reflects the experience of her mother and aunts when they attended Stewart and were tasked with scrubbing toilets with toothbrushes. LaMarr said, in her own life, that the strict boarding school experiences her parents' generation had to endure rippled down.
"My work is my solace as well as my weapon," LaMarr said to me.
A sculpture LaMarr created, prominently displayed in a room of the exhibit, showed a traditional willow sweat lodge, and it was covered with photos of children at boarding schools across the United States and Canada. Orange, the color worn in Canada to mark a national day of truth and reconciliation recognizing the residential boarding school system, marks the entrance.
At the forum in March, Stacey Montooth, a citizen of the Walker River Paiute Nation and the executive director of the Nevada Indian Commission, gave a powerful speech about the legacy of Stewart Indian School and the need for increased public awareness of its history. She shared the stories of children who escaped and ran away from Stewart to return to their families, and she said the commission is "certain that thousands of our relatives did not make it home."
"The first step in creating an opportunity for healing is to tell the truth," she said. "Our tribal nations and the United States … all benefit immensely by stepping towards recovery and righting the relationship that continues to suffer because of widespread denial and ignorance."
The exhibit at the Nevada Museum of Art, which closed last week, was a retrospective, covering LaMarr's work over decades, including her time living in Berkeley, the influence of printmaking and Chicano art on how she approached her work. Many, in fact most, of the work displayed in the exhibit was not focused specifically on boarding schools. But several pieces dealt with the federal government's presence on land within the Great Basin, at least to an extent.
One of LaMarr's pieces, for instance, showed two fighter jets screaming across a purple sky, with a buckaroo standing behind a prominent barbed-wire fence in the foreground. It is called "Some Kind of Buckaroo." This screenprint stood out, especially with the two recent military proposals — one by the Navy and one by the Air Force — to increase its training areas in both Northern and Southern Nevada (both proposals were opposed by Native American tribes).
In fact, the military's presence in the Great Basin and Northern California was one of the first things that LaMarr mentioned when I interviewed her. She wanted her work to raise awareness: "We have to be aware of what's going on when the government does stuff like that."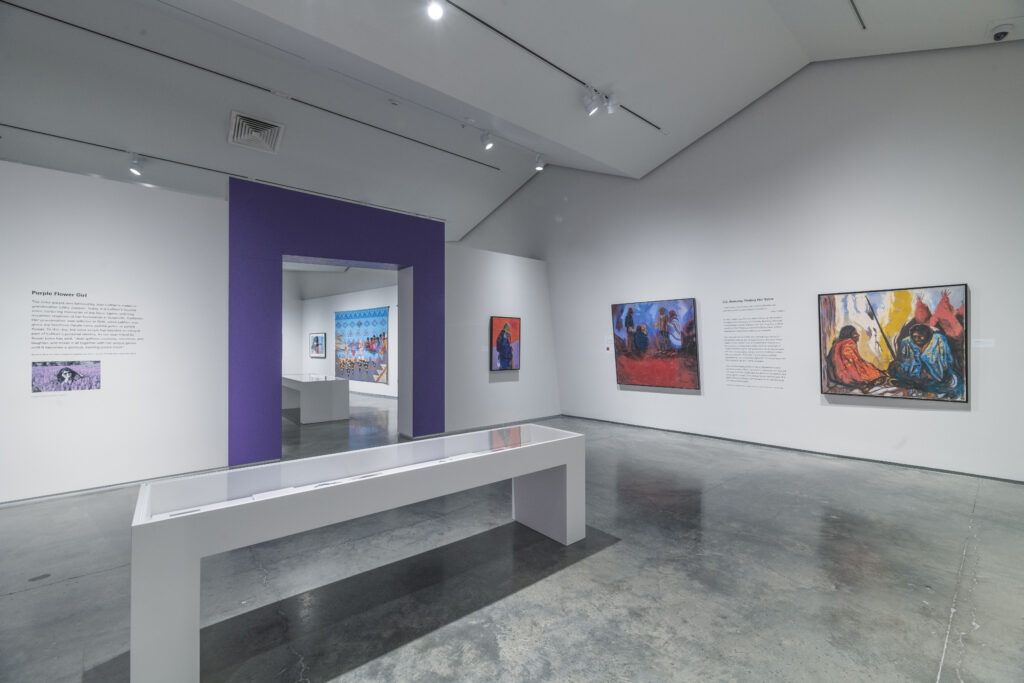 The event at the Nevada Museum of Art struck me earlier this year and it has stuck with me since then as the country continues to grapple with this part of its past. LaMarr's collection of work explored not only the generational trauma associated with the policies of boarding schools and forced assimilation, but it also reflected a resiliency that can be best expressed in forms of expression, like dance, art and language. Humor and playfulness run through her artwork.
"You try to make the good times outlast the bad times," she said.
When I interviewed LaMarr over the phone, she mentioned her use of satire. And one piece, in particular, showcased this fully. It was a sculpture of a coyote, dressed in a wig, towering over a diminutive Junipero Serra, the priest credited with founding the California mission system, which has been criticized for its brutal practices aimed at colonization and religious conversion.
LaMarr said there is value to the federal government investigating and examining the legacy of the boarding school system — she said it is important to protest and to bring awareness.
​​"It is really valuable," LaMarr said. "What happened to our ancestors? And why was the government doing this to our children, taking away our culture and our language?"
For many, she said, the trauma of the past remains present. LaMarr told the museum audience of her interest in taking testimony from those who had witnessed the past, a world different from the one we live in now. LaMarr said when she used to conduct oral histories with tribal elders, "they told me stories, and these men told me stories, and it all ends up in boarding school."
---
Here's what else I'm watching this week:
President Joe Biden announced this week that he was pausing tariffs on the solar industry for two years, a move that was applauded by Nevada politicians and solar developers eager to see new projects come online. The New York Times' Ana Swanson, David Gelles and Jim Tankersley have a good breakdown of the dynamics at play and what went into the decision. At the same time, the Biden administration plans to use the Defense Production Act to boost solar manufacturing in the United States during the two-year tariff pause. Gov. Steve Sisolak, Sen. Catherine Cortez Masto and Sen. Jacky Rosen all released statements applauding the move.
Importantly, the use of the Defense Production Act is aimed at not only solar panels but tools to increase efficiency at homes, including heat pumps and building insulation.
On Monday, NV Energy requested permission from utility regulators to increase rates on customers in Northern Nevada. What the rate increase will look like is expected to vary based on the customer (large business vs. a homeowner). But for an average residential customer, the rate hike is expected to raise monthly bills by about 8 percent, or $8.71, starting next year.
Here's what the utility said: "Since 2019, NV Energy has spent more than $720 million in northern Nevada to upgrade and build new equipment including substations and power lines; add generation capacity to its Tracy Generating Station; and develop transmission lines to deliver more renewable energy in order to better serve customers."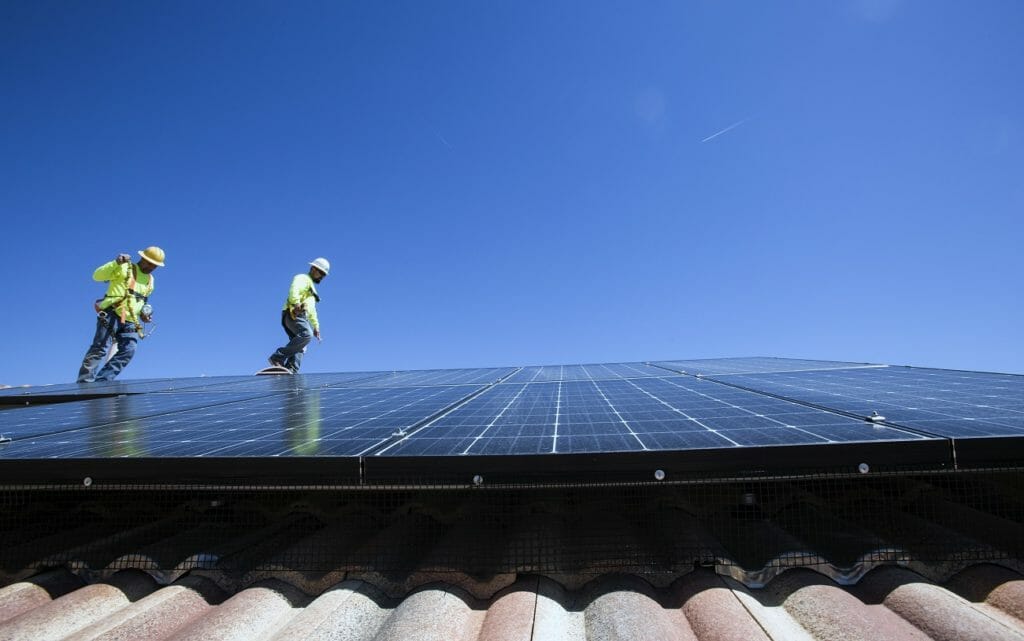 With two new appointments last month, the Sisolak administration has fully reconstituted the Mining Oversight and Accountability Commission, which was created by the Legislature in 2011 and then left to wither without a quorum for years. Sisolak announced the appointments of Ralston Pedersen, a professional mining engineer, and Laurie Thom, the former chairperson of the Yerington Paiute Tribe. Thom, in the past, has pushed to improve tribal consultation on the state government level. Thom also raised several concerns about the cleanup of the contaminated Anaconda Copper Mine, located near the Yerington Paiute Tribe's land.
Federal wildlife managers reported the highest Devils Hole pupfish count in two decades, High Country News' Jonathan Thompson reported. Earlier this year, fish biologists tallied a total of 175 Devils Hole pupfish, the highest number for a spring count in the last 22 years. The count relies on divers to survey the silvery-blue fish's small cavernous habitat, the smallest range for any known vertebrate species, near Ash Meadows National Wildlife Refuge outside of Pahrump.
"The protections that this iconic fish has, and the decisions made to support it in light of human development in the region caused an increased awareness in general throughout the desert southwest to protect other species of desert fishes," a senior biologist with the U.S. Fish and Wildlife Service said in the agency's media release last month.
Nevada Gold Mines, the state's largest gold mining operation, settled an unfair labor practice complaint with Operating Engineers Local 3, which represents about 1,300 of the company's employees. The Elko Daily Free Press' Timothy Burmeister reports.
Nevada Gold Mines is a joint-venture between multinational mining companies Barrick and Newmont. It was formed in 2019 after the two companies agreed to combine most of their competing gold mining operations in northeastern Nevada. In 2020, national labor regulators took the company to court, alleging "unlawful conduct" because Nevada Gold Mines stopped recognizing a union that had represented Newmont employees for decades. In 2021, after the lawsuit was settled, the union filed another unfair labor charge. The settlement, reported on this week, was resolved in March and extends the collective bargaining agreement by one year, providing a 2.5 percent wage increase and resolving about $700,000 in back pay issues, according to the Free Press.
The craters that pockmark the ranges within the Nevada National Security Site (formerly known as the Nevada Test Site) are eerie. They sit silently as symbols of the Atomic West, remnants of above-ground nuclear testing that took place for a decade. In a recent piece for High Country News, Terry Tempest Williams wrote about the test site. The article highlights the photography of Emmet Gowin, who took photos of a land warped by testing. His photography, she writes, "show us the extremity of our darkest dreams laid bare in the Mojave Desert — the scars of technology gone mad, revealing a moonscape of craters right here on Earth."
The U.S. Bureau of Land Management, which is responsible for permitting energy projects and mining on public land, downgraded three large-scale solar projects to low priority because of their location near Death Valley National Park, Basin and Range Watch, an environmental group, announced in a press release last week. On its website, the group posted letters for each project that explain the federal land agency's rationale for listing them as low priority.
There continues to be a rush on solar in the Great Basin and the Mojave Desert. And it is clashing, in some cases, with land meant to preserve wildlife habitat, keep ecosystems intact and protect cultural or recreational resources. E&E News' Scott Streater wrote more about the Death Valley projects in a story earlier this year.
In a ravine at the Alerce Costero National Park in Chile, there might be a tree that is older than California's "Methuselah" bristlecone pine, The Los Angeles Times' Felicia Alvarez reports.
A big decision for coal in the West: "Utah's fight with a Bay Area city over coal exports was resolved last month with a federal judge's signature on a settlement that halts coal shipments through Richmond, Calif. by the end of 2026," The Salt Lake Tribune's Brian Maffly reports.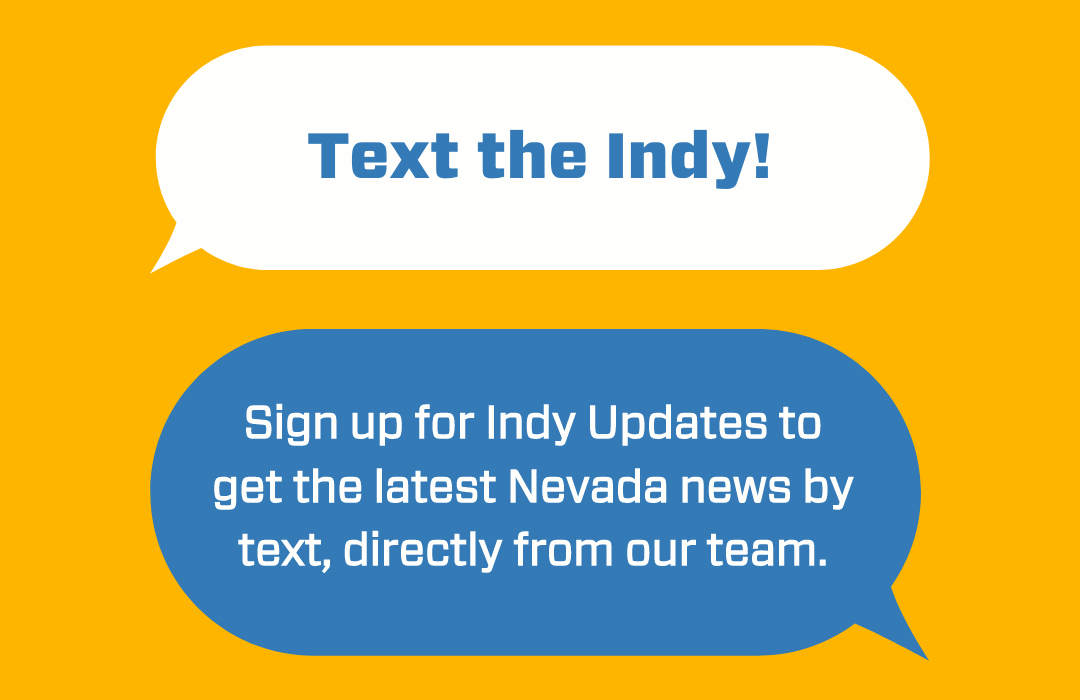 Featured Videos