Contaminants lurk in unregulated domestic wells. Some go untested and untreated.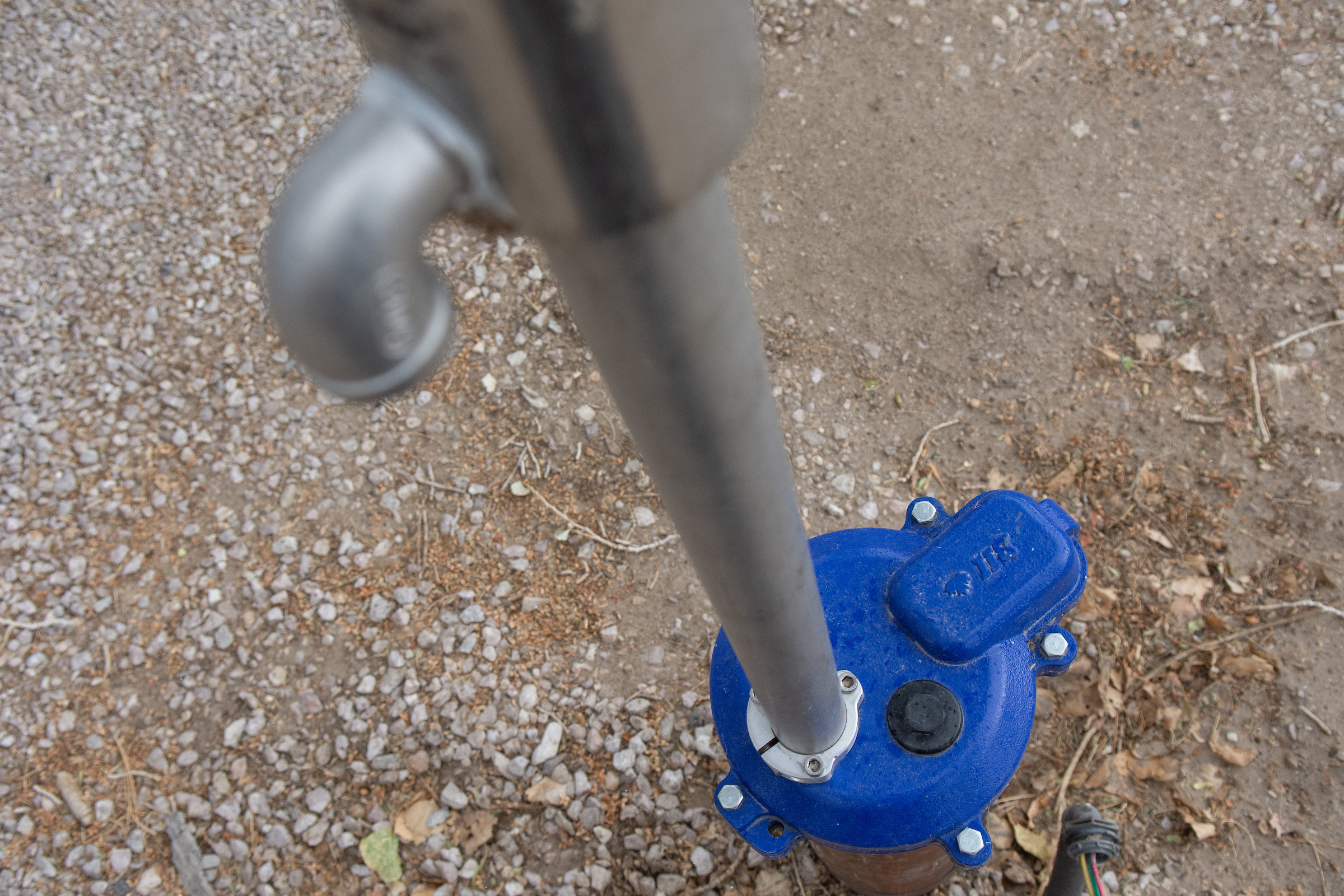 Good morning, and welcome to the Indy Environment newsletter.
As always, we want to hear from readers. Let us know what you're seeing on the ground and how policies are affecting you. Email me with any tips or suggestions at [email protected]
To get this newsletter in your inbox, subscribe here.
---
If you live in Las Vegas or Reno, the water you use to drink and cook likely comes from a utility that applies rigorous treatment protocols to deliver clean water. But for an estimated 182,000 Nevadans who source their water from private wells, safe drinking water is harder to ensure.
In Nevada and across the West, private water wells are often the site of the most pronounced contamination issues. At the same time, such water wells are not regulated by state and federal environmental agencies, a trend that is true in other Western states. That leaves private owners, typically in rural areas where there are few other options, responsible for their own water quality.
The geology of Nevada, its climate and human-caused changes to the environment can present an uphill battle for keeping well water within health thresholds established by the Environmental Protection Agency and widely used to determine safe drinking water. Although researchers have worked to track contamination, it can be difficult with a lack of widespread and consistent data.
But when wells are tested, the results can be staggering. Arsenic, a contaminant that naturally exists in Nevada's geology, is pervasive in private well water, with some samples registering as much as 80 times the EPA health standard for the toxic element.
That figure comes from a recent study produced as a partnership between the Desert Research Institute, Renown Health and the Hawaii Cancer Center, which found unhealthy levels of arsenic in about one quarter of 174 wells. Eight percent of the wells drew water with unhealthy levels of uranium and iron, followed by 6 percent showing unhealthy levels of lithium and manganese.
Though the average untreated well tested under the uranium drinking water standard of 30 parts per billion, one well exceeded the threshold by nearly fivefold, registering a uranium level of 147 parts per billion. The average untreated well tested for more than twice the safe level of arsenic.
Monica Arienzo, a lead author on the study, said the results echo what previous groundwater studies have found, both in Nevada and across the arid West. Still, the issue often goes under the radar. Because the responsibility for testing and treatment falls on homeowners, she said "there's a real potential there for homeowners to be drinking water contaminated with metals."
"What I've learned in this process is there is a real need for free or low-cost well-water testing. There's a real need for free or low-cost [treatment] — or even just education on treatment," she added, noting that nearly half of the study's initial survey respondents had no records of testing.
Exposure to drinking water contaminants, such as arsenic and uranium, can lead to long-term illnesses. According to the World Health Organization, arsenic may cause cancer, skin lesions and cardiovascular issues. Uranium, as a chemical, has been associated with kidney damage.
The study, published by Science of the Total Environment, offers a snapshot into the situation facing many private well owners across the Great Basin, which extends from Reno to Salt Lake City. Many participants in the study had wells in northwestern Nevada, specifically in the areas around Reno, Carson City and Fallon, where some of the arsenic contamination is most acute.
In a joint interview, Arienzo and co-author Daniel Saftner, who both study water sciences at the Desert Research Institute, said there are a number of follow-up investigations they would like to see. For one, they are working to better understand the demographics of private well owners in Nevada. Research is also looking at the origins of the contamination and the effects of drought.
Although the metals of concern are naturally occuring, both climate and human activities could influence the groundwater chemistry and the way that the metals are spread. Particularly when looking at deep private wells, Saftner noted the importance of considering past contaminants.
He added that in agricultural areas, arsenic was historically used in pesticides, though it is not anymore. Moreover, how water is pumped in a groundwater aquifer can influence the spread of contaminants and the way that underground rock might interact with water stored in the ground.
Investigating the origins of contamination can be challenging and require extensive modeling. A prominent and complex example is in the area near the Anaconda Copper Mine, where studies have shown historic mine activities and agricultural pumping both contributed to the presence and spread of uranium and other metals found in local groundwater wells. A more recent model suggested a natural geothermal system also influenced the area's geochemistry.
In terms of prolonged drought and an increasingly arid climate, Saftner said there is uncertainty about what the long-term effects might be, but getting more data is a crucial step.
"There are plenty of theories that I can throw at you," Saftner said, "but I think the state of the research right now, specifically in Nevada, is that there's more data that really is needed."
On the other side of the equation is treating contaminated wells.
About half the wells tested in the recent study were untreated. The other half — 41 percent — of the wells in the study had some form of treatment in place. Even so, not all treatment systems fully protected private well owners from exceeding safe water standards. While treatment was effective in reducing contaminants, "concentrations above guideline values were still observed." And nearly a quarter of the treated wells still registered unhealthy levels of arsenic in the water.
"Many treatment systems cannot reduce the concentration below guideline values because of water chemistry, treatment failure, or improper treatment techniques," the study's authors wrote.
In a statement, the Nevada Division of Environmental Protection, known as NDEP, said it does not have authority to regulate well water, with one exception: The state regulates and certifies the labs that are involved in water testing and analyzing well samples. Still, the division provides homeowners with a fact sheet about arsenic and recommends two treatment methods, including reverse osmosis, whereby water is filtered through a system with a semi-permeable membrane.
An agency spokesperson added that "as a courtesy to the public, NDEP is available to discuss water quality results and treatment options with private well owners if they reach out to us."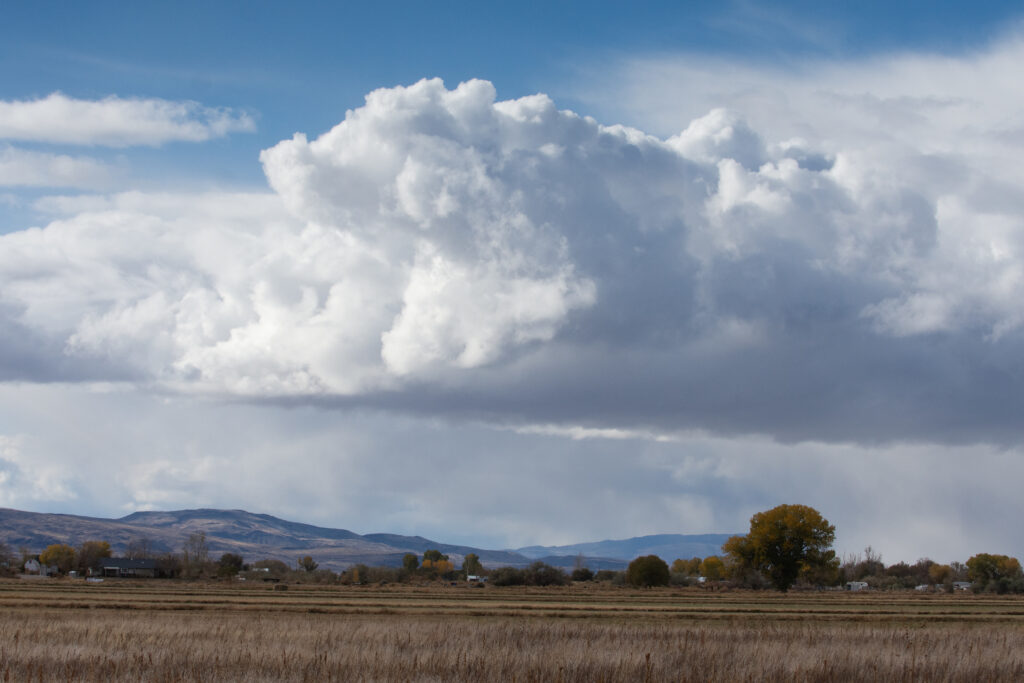 Here's what else I'm watching this week:
Increasing uncertainty and risk on the Colorado River: Last Friday, federal officials said they were initiating a process that could result in emergency actions to protect the Colorado River's two large reservoirs, Lake Mead and Lake Powell, from falling to critically low levels (here is the Department of Interior's notice that they are starting the process, if you're interested in digging into it). Although the announcement left room for a consensus-based solution, the seven states that rely on the Colorado River have so far failed to come to a negotiated settlement to cut water use for next year. The notice indicates that the federal government could take action on its own. It is still uncertain what that looks like, but one line in the notice talks about redefining shortage cuts.
State lawmakers sign off on funding for conservation, updated groundwater data: Last month, Nevada lawmakers approved $100 million to fund water conservation and infrastructure projects. They also set aside $6.4 million to update groundwater budgets, an action that could give regulators more certainty about how much water can be pumped sustainably. Many water budgets are currently based on data from the 1960s. Indy reporter Sean Golonka has more.
Lithium, geothermal and issues over permitting projects. Nevada remains at the center of an energy transition to move toward a decarbonized electric grid and electrified transportation.
That transition is increasing demand for the minerals used in electric vehicles and large-scale grid batteries that can store excess solar power. It is also increasing demand for solar and 24/7 energy sources — geothermal being one — that do not rely on burning fossil fuels. But projects to mine these minerals or harness geothermal can have a sizable impact on natural resources, conflicting with Indigenous rights, water use and the protection of habitat for imperiled species.
Both developers and activists are closely watching how the courts adjudicate these issues with the U.S. planning for more projects to come online. And Nevada, in particular, is serving as a case study, with high solar potential, known lithium deposits and active geothermal systems.
InsideClimateNews' Delaney Dryfoos looks at how energy policy is factoring into the Nevada Senate race, reporting on Democratic Sen. Catherine Cortez Masto's push to expand renewable energy projects and Republican challenger Adam Laxalt's connections to the oil and gas industry.
Barrick takes an option in a gold mining project in Mineral County and on the Walker Lane trend, far outside of where the company has historically operated in northeastern Nevada.
Nevada Copper closed a financing package to restart its Yerington copper mine.
The Nevada Independent is raising $200,000 by Dec. 31 to support coverage of the 2024 election.
Tax-deductible donations from readers like you fund this critical work.
If you give today,your donation will be matched dollar-for-dollar.
Give + Get Matched
Featured Videos