Could faster, electronic sharing of health records help doctors better respond to COVID-19?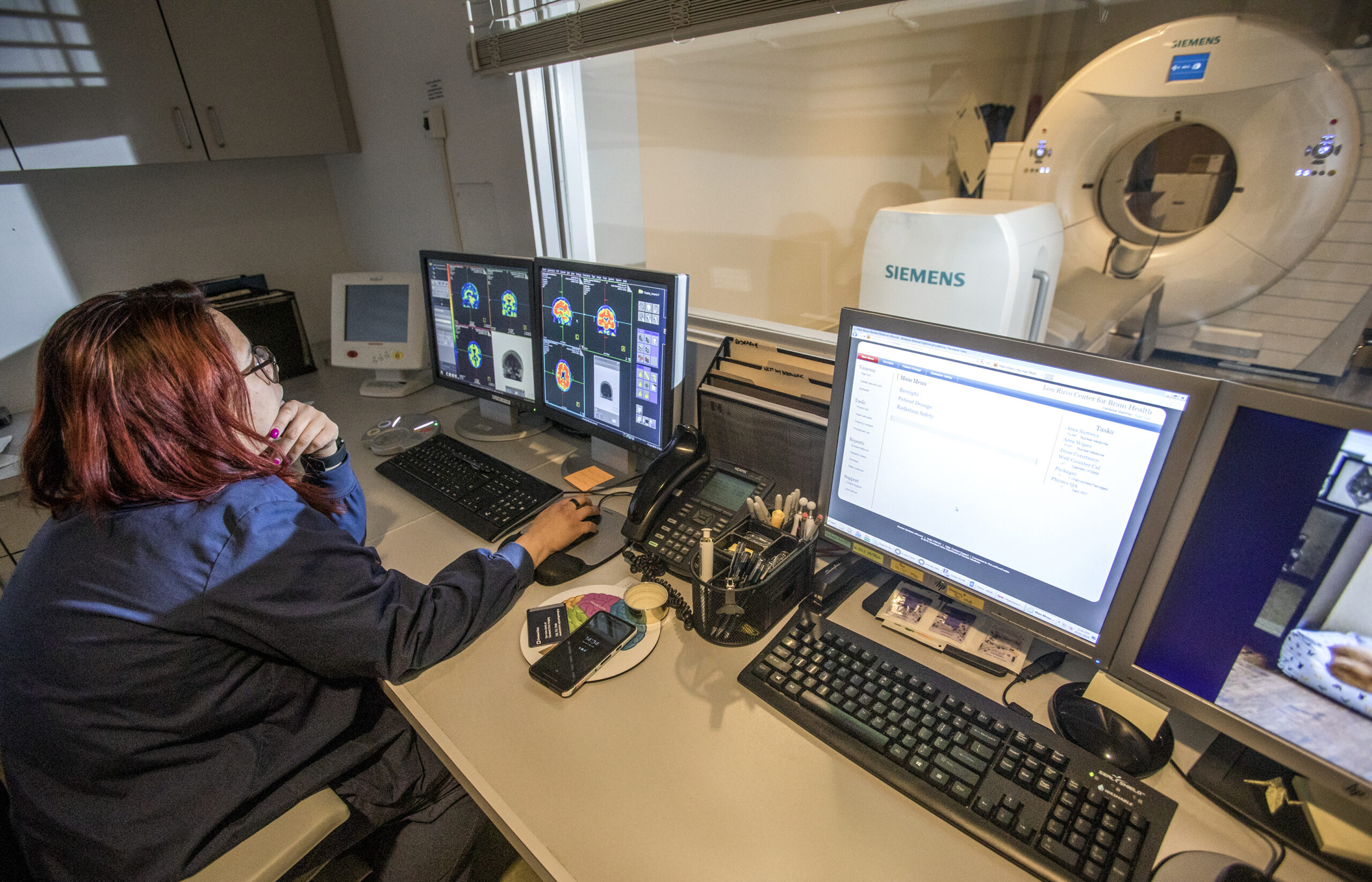 Patients with underlying medical conditions are at higher risk of experiencing severe symptoms from COVID-19, and if one of these patients shows up to an ER or urgent care for help, doctors without knowledge of the patient's medical history can have a hard time accessing the records necessary to treat them efficiently.
With no standardized format for medical records and delays incurred by way of sharing through multiple health care and diagnostic partners, doctors have been left in the dark, unaware of past or present conditions a patient may suffer from that will put them at a higher risk.
"Providers probably did not have rapid access to the lab results or the patient medical histories which can identify underlying conditions and also identify whether a patient has tested positive or negative for the COVID-19 virus," said Michael Gagnon, executive director of HealtHIE Nevada, the nonprofit organization that runs the statewide health information exchange. "This is a respiratory disease, so medical images can be very important to understand if a patient might develop pneumonia, for example."
While responding to the coronavirus is the most pressing issue for health care providers at the moment, Gagnon emphasizes that a simple exchange of medical information is about more than just the current crisis — it's about being prepared for whatever comes next.
HealtHIE Nevada provides a connection between health care providers, allowing patients' history and records to be accessed no matter where a patient was last seen.
The organization is offering free access to their records to providers in order to enable them to be better equipped for the COVID-19 pandemic, and since the beginning of this offer they have seen 15 new providers join the exchange. HealtHIE Nevada partners with approximately 18 percent of health care providers in the state.
Patients have to consent to allow their information to be shared through the system. Privacy concerns are often brought up regarding the flow of information in an electronic system, but HealtHIE Nevada emphasizes that these same risks are possible with paper records and that all possible security steps are being taken to protect data. The organization is fully accredited with the Electronic Healthcare Network Accreditation Commission.
Sharing medical records has allowed participating facilities to better handle COVID-19, but Gagnon says without broader changes to remove roadblocks in allowing an efficient exchange of medical information, it will be impossible to prepare for any future medical needs.
National legislation
A national push for a transition to electronic health records began in 2009 with the passing of the American Recovery and Reinvestment Act, which included $19.2 billion in funding for health information technology. The funding was focused on increasing the use of electronic health records in hospitals.
As of 2017, 95 percent of all hospitals had access to electronic records. However, while many of them were sending to or receiving records from other providers upon request, only 53 percent of hospitals were part of a system that fully integrated this data, such as a health information exchange.
In 2016, the 21st Century Cures Act passed, and a part of it was focused on advancing interoperability for health care providers and data, calling for access to and simple exchange of "all electronically accessible health information."
According to Gagnon, an additional rule finalized in 2019 will help to greatly simplify integration of providers into the exchange by standardizing interoperations between systems.
Nevada roadblocks
Gagnon pointed to three major areas that pose roadblocks for providers who may be interested in becoming a part of the exchange but have not yet done so — technical issues, financial barriers and policy issues.
The technical issues limiting providers generally come down to a difference in how medical documents and information are filed. There are not widely adopted standards for these files and thus a hurdle in joining HealtHIE's system is standardizing the information to be shared. However, Gagnon says his team is well-equipped to handle this.
"That's part of our role," he said. "We know how to handle collection of data from electronic health record systems, from labs, from imaging centers, and we have the technology and components in place to be able to handle the variability."
Financial barriers pose a more significant hurdle as many providers are unwilling or unable to take on the extra costs of being a part of the exchange.
Providers can join the exchange simply to receive information shared by other facilities or to share their own information on the network, but sharing requires the provider to pay fees to their health care record vendors.
"The providers are charged by their electronic health care record vendors to share their medical records," said Gagnon. "There's kind of a financial barrier there that causes them to sometimes be reluctant to share medical records. And so we need a way past that."
Gagnon suggested that one way to overcome financial hurdles is through state programs that would finance connections for providers with health information exchange programs, pointing to Arizona and Utah as states to follow.
For providers in Arizona, there is no fee to join Health Current, the state's HIE system. The state also has a Differential Adjusted Payment program which provides higher Medicaid reimbursements to providers who join the HIE.
It costs providers $50 per month to be a part of HealtHIE's exchange and receive information. The organization does encourage providers to share their information, cutting the monthly fee to $25 per month if they choose to do so.
While HealtHIE Nevada is temporarily providing free access because of increased need brought on by the pandemic, Gagnon expects this to be sustainable for only three or four months.
"We obtain very little state and federal funding," he said. "The vast majority of our funding comes from payers and provider organizations. And so, at some point, we need the subscription fees."
Policy issues are what Gagnon says are the most challenging to overcome, requiring the nonprofit to work with the governor's office and the Nevada Department of Health and Human Services to create policies that require health information sharing.
"Part of the issue we're seeing right now is that those states that did require it and do build out their health information exchanges in advance are much more capable of doing things for COVID-19, like alerting providers," he said. "So when they see a diagnosis, when they see a test result is positive, they can tell providers 'one of your patients has just tested positive.'"
According to Gagnon, an important aspect of policy that enables an exchange to perform to the best of its ability is an association with not only private but also public health providers, and the COVID-19 pandemic has made that a necessity.
"We're seeing just the beginnings of that with the Southern Nevada Health District, where we are now sending them something they call an E case report," he said. "When they tell us that a patient is positive for COVID-19, we send them a complete medical history."
That history allows the health district to see quickly whether a patient has any underlying conditions or past medical problems that may put them at risk of experiencing more severe symptoms of the virus.
Partnerships with jails
NaphCare is among the 15 providers that have joined the exchange since the start of the pandemic. The company partners with the Washoe County Jail System to provide correctional facilities with health care.
"We've seen great improvement in our information gathered during intake and screening assessments for booking," said Peter Ludlow, NaphCare's social services administrator for the Washoe County Jail. "Individuals come in, and they're giving history, medical history, and it's a much clearer picture of what's been happening with them."
Ludlow says that the benefits for records sharing for correctional health facilities are similar to those for an ER or other emergency unit. Doctors can have a day or less with a patient they've never encountered before, some of whom may be homeless or still under the influence and are not able to give a complete picture of their own medical history.
"There was someone coming in that was in booking, they couldn't remember where they were two weeks ago. That's up in 30 seconds, and it's like bam, just like that," he said of the newly accessible records. "Right from the start, our staff were able to see how valuable this tool would be for us."
Ludlow says quick access to electronic records has been especially helpful in efficiently screening individuals who have been, or claim to have been, exposed to the coronavirus. NaphCare can access testing records as well as quickly receive results for patients who are sent to hospitals for testing.
"We also had somebody that we sent out to the hospital to be tested early on in this and came back to us, and we have them in isolation and quarantine," he said. "We're able to get those records back in a timely manner and turns out they were negative."
According to Ludlow, the only delay in becoming integrated in HealtHIE's system were the typical delays associated with contract negotiation between NaphCare and the county jail system.
"Once I sent in our staff profiles, literally we were on board just an hour or two later," said Ludlow.
"I couldn't even send out an email before they were already emailing my own staff to create IDs and passwords," he said. "So turnaround time was fantastic."
Gagnon says that it generally takes HealtHIE Nevada two to three days to allow a provider to receive information after signing the participation agreement. However, the process for allowing providers to share their collected information takes longer, averaging about six to 12 weeks.
This rapid access is vital to allowing exchange participants to immediately be connected to the necessary records and be able to help any patient that comes in.
"We need to be able to have the data available to us so that we can rapidly move in and get things done when things happen," he said. "And the way to do that is to build out your capability in advance. We need to be ahead of this."
This story was updated at 9:05 a.m. on April 27, 2020 to reflect that HealtHIE Nevada is fully accredited by the Electronic Healthcare Network Accreditation Commission.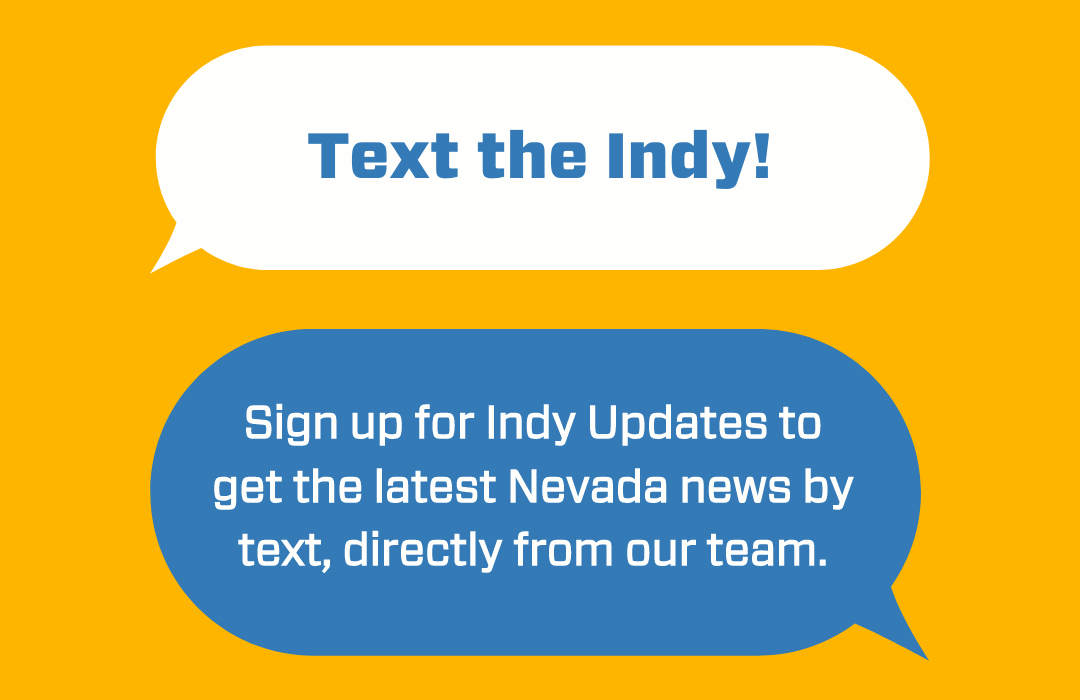 Featured Videos
Comment Policy (updated 4/20/2021): Please keep your comments civil. We reserve the right to delete comments or ban users who engage in personal attacks, use an excess of profanity, make verifiably false statements or are otherwise nasty. Comments that contain links must be approved by admin.