Customs and Border Patrol is where human rights go to die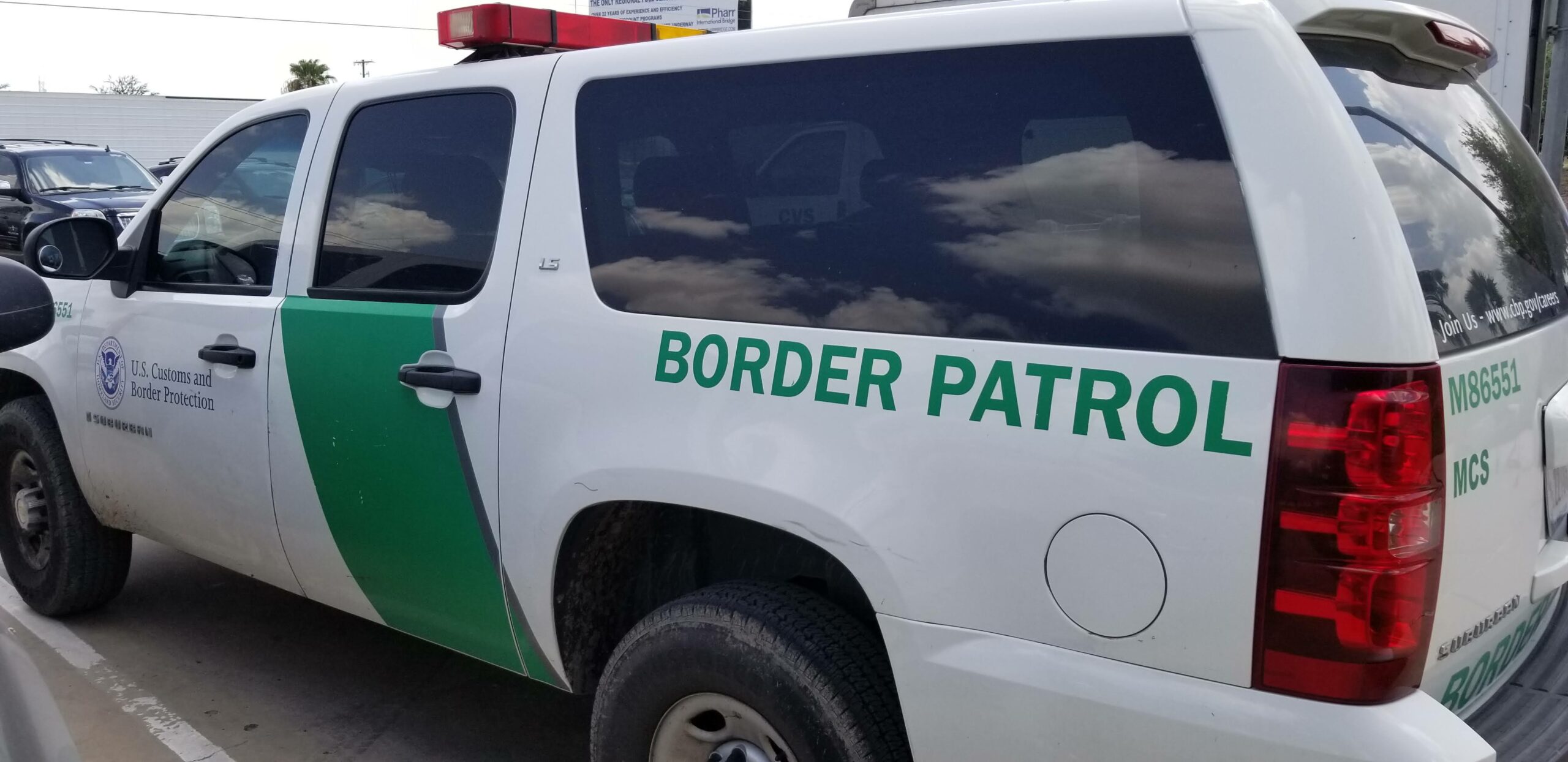 The images conjure up a time that we are repeatedly assured has passed; a time, way way way in our past, of course, when human beings hunted down other human beings as though they were chattel, not human at all: Cowboys on horseback, smiles on their faces, guns and handcuffs conspicuously on their hips, lassos high in the air, ready to strike the fleeing men, women, and children (the BLACK men, women, and children – this is important) who themselves were barefoot and carrying the entirety of their worldly possessions in little plastic bags.
Coming upon those images without any context, one might be forgiven for thinking they are historical artifacts, stills from a time of slave catchers, reminders of a past we cannot ever repeat. Except we've never really stopped repeating it, have we? And those pictures that now haunt so many of us are only in the past if by past you mean yesterday.
I'm of course talking about the images of the U.S. Border Patrol rounding up and brutalizing (yes, brutalizing) hundreds of Haitian migrants at our southern border on Monday. As White House press secretary Jen Psaki put it, the images are certainly "horrible to watch" — but she added, quite diplomatically, that we just don't have all the information on what actually occurred. Alejandro Mayorkas, head of the Department of Homeland Security, the department charged with patrolling the border, claimed that reports calling the officers' weapon of choice a whip were "assuming facts." Pictures and videos aren't enough evidence these days, I guess. Context is what they pretend to be missing before they can judge. So let me give them some.
To be unequivocally clear, I'll state my thesis right up front: Customs and Border Protection (CBP) in general, and Border Patrol specifically, are racist institutions, conceived as such in 1924 and keeping that flame alive and well almost a full century later in 2021. We talk a lot about the impunity with which police officers and prosecutors are so often able to do evil deeds — but oh, if only everyone knew how little oversight and what a vast license to harass, torture, and even kill CBP has. After all, their mission is to protect our national interests and what's more American than keeping Black and Brown people in their place?
Sure, CPB's official website would have you believe that they are champions of civil rights and true American heroes keeping us safe at night — but have you ever had an officer take you aside and question your intentions upon entering your own country as he's holding your very valid U.S. passport in his hand and holding you at his mercy until he decides to drop the power trip and let you go? Have you ever been placed in secondary screening only to be barked at, told a series of lies about yourself, told you would be arrested if you didn't confess, and strip-searched and molested when you refused to fall in line? Have you ever brought these allegations before a judge only to be met with a declaration from the offending officer denying it all, and reiterating the lies about you — a declaration that is considered "inherently reliable" by that court and thus admissible as truth? No, you probably haven't, and as this doesn't generally make the news, unless you are an immigration attorney you probably have never even heard of all the things that go down right here at McCarran.
But the border, well, the border is where they really get to shine. In the last decade, more than 130 people have died as a result of an encounter with CBP, at least 55 of those because of an agent's use of force. Some of you will undoubtedly justify these deaths as "illegals" getting their due, but did you know that you don't even have to cross the border for the privilege of becoming a CBP statistic? The most publicized of these cases involved Jose Antonio Elena Rodriguez, a 16-year-old Mexican boy who was killed after one of our "heroic" border patrol agents fired a shot through the border fence between Arizona and Mexico. The officer was indicted for murder, and the family brought a federal lawsuit against him and the agency. The lawsuit made its way up to the Supreme Court, but if you have been paying any attention I think you can guess how that worked out. The court, of course, ruled in favor of impunity, claiming that to allow such lawsuits would risk "undermining border security." And that's the magic word isn't it? We'll allow all manner of sins and evils in the name of OUR security. Everyone else's be damned.
Because if there's anyone who needs actual protection, if there's anyone whose lives are in danger, it's the very migrants who seek shelter here with us — probably having fallen for the lie that we perpetuate, the one that claims we are a beacon of human rights. And then they are met with whips, with indefinite incarceration, with violent (and many times permanent) separation from their children. A beacon of what, again?
"We [can] do nothing but speak out for human rights around the world because that's who we are." Our President, ladies and gentlemen, Mr. Joseph Biden speaking forcefully against abuses in China and Russia. Sir, with all due respect, take a damn seat. Where is your outrage today? Does this "around the world" not include your own officers, your own country? We have never been the defenders of human rights that we hold ourselves out to be — but now, amidst all this documentary evidence, all this unequivocal proof of what we do and who we are, you're really going to stand there as if we have any moral authority to condemn others? The audacity is truly breathtaking, and in the end, I guess, also squarely American.
There is but one solution when faced with something so rotten. It's a solution that I hold no hope of ever seeing come to fruition. But as long as there's a CBP (and an ICE and a DHS), and as long as we have a government that is willing to defend them and hold them up as some twisted version of heroes, we will remain stuck in our own malevolence. There is no reform that will ever do away with the rot and the hate that these agencies were built on, no training that will rid people of their predisposition to inflict this level of harm on other human beings.
Either we burn it all down and rebuild something new, something with at least a semblance of humanity, or we rot along with it. My guess is we're gonna rot.
Martha E. Menendez lives in Nevada and is the legal manager for Justice in Motion, a NY-based organization.
Comment Policy (updated 4/20/2021): Please keep your comments civil. We reserve the right to delete comments or ban users who engage in personal attacks, use an excess of profanity, make verifiably false statements or are otherwise nasty. Comments that contain links must be approved by admin.