D.C. Download: Horsford turns up heat on Senate Judiciary Democrats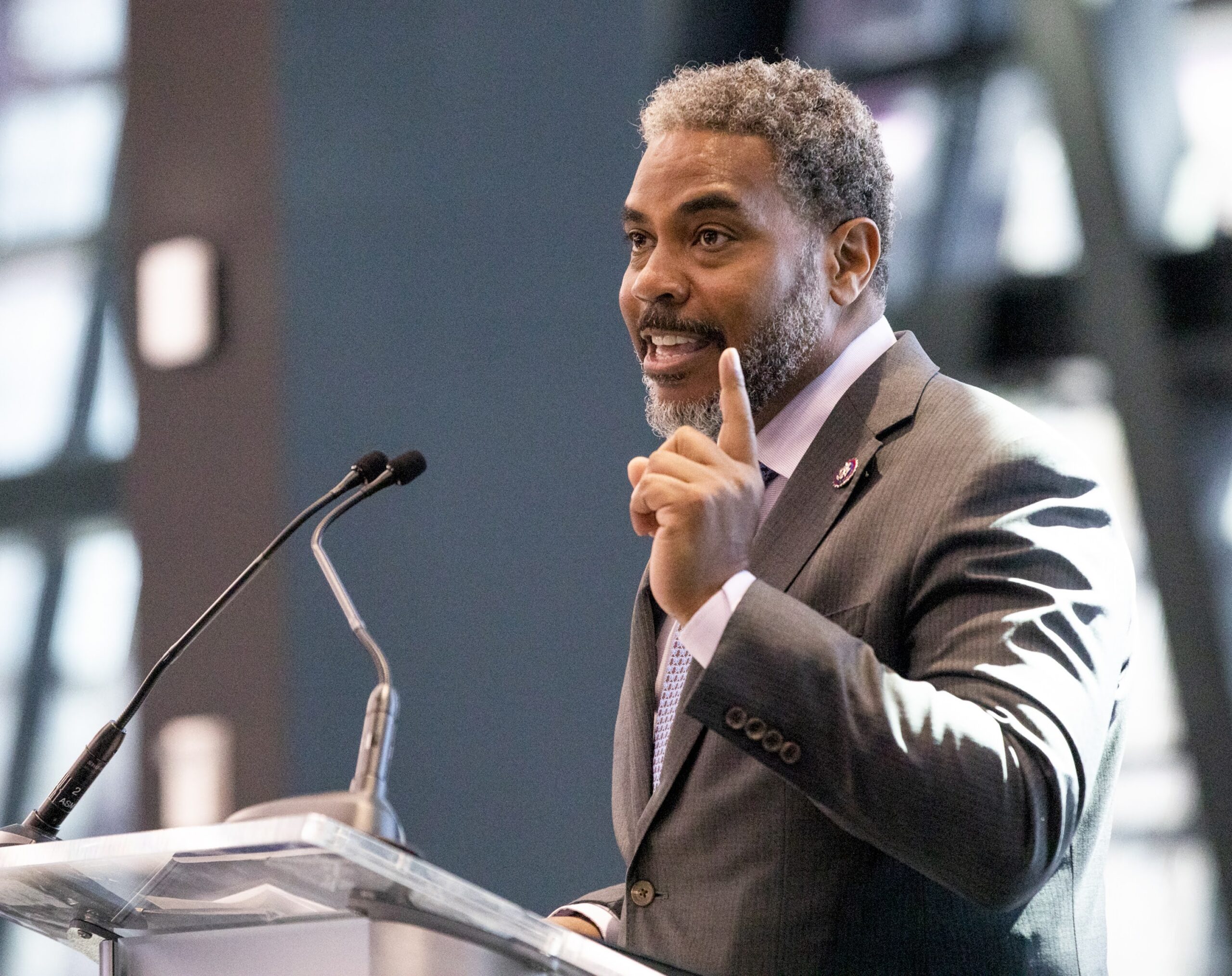 Rep. Steven Horsford (D-NV) and the Congressional Black Caucus are taking on a Senate practice holding up judicial nominees, the Biden administration is sending troops to the border, and the White House released projections for Nevada if House Republicans' debt limit bill were to become law.
Horsford, CBC pressure Senate Dems on judges
As the chair of the Congressional Black Caucus, Rep. Steven Horsford (D-NV) and other CBC members met with Senate Judiciary chair Dick Durbin (D-IL) to speak out against the procedural tactic Republicans are using to stop district judges from ascending to the federal judiciary.
Horsford, who frequently refers to the CBC by its historical moniker as the "conscience of the Congress," brought seven caucus members with him to a meeting with Durbin last week to specifically address the "blue slip," a Senate custom that requires support from a district judge nominee's home-state senator in order for the nomination to proceed. If a senator does not support a nominee, he or she does not return their blue slip, holding up the process.
The blue slip practice has allowed Republican senators such as Sen. Cindy Hyde-Smith (R-MS) to oppose Biden appointees from judgeships in their states, keeping the seats vacant. There are currently 63 vacancies on district courts, making these judicial appointments a priority for Democrats. Yet nearly 40 do not even have nominees, demonstrating the power of the blue slip even when it has not yet been deployed.
Then-Senate Majority Leader Mitch McConnell previously did away with blue slips for circuit court nominees in 2017.
In a statement, Horsford and the caucus noted the blue slip's Jim Crow-era origins and offered Durbin options to reform it.
"The CBC stressed to Chairman Durbin that the Blue Slip process stands in the way of confirming fair and independent federal judges for lifetime appointments that will defend the fundamental rights and protections of Black Americans concerning voting rights, curbing gun violence, ensuring reproductive Justice and enshrining the protections against discrimination and racism," the caucus said in a statement.
Durbin's committee has been bogged down by a notable absence as well.
Sen. Dianne Feinstein (D-CA), an 89-year-old member of the Senate Judiciary Committee, has been absent from the Senate since February because of health concerns. Without her, the committee has been deadlocked between the two parties, allowing Republicans to stop the advancement of certain federal judge candidates to the Senate floor.
When Democrats cannot convince any of the committee's Republicans to support a judge, Durbin has ended up shelving the nominees.
While some progressive Democrats have called for Feinstein to step down, neither Sens. Catherine Cortez Masto (D-NV) or Jacky Rosen (D-NV) have spoken out against Feinstein's continued hold on the seat.
WH projections on debt limit
Treasury Secretary Janet Yellen has estimated her department's "extraordinary measures" to stave off default will run out June 1. Mark Zandi, the chief economist at Moody's Analytics, predicted June 8.
Whatever day the debt does come due, the congressional calendar is running out of days to negotiate a deal. And that's even before considering that some far-right House Republicans are OK with default, despite widespread consensus that it would trigger an economic catastrophe, while others in the caucus say the Republicans' debt limit bill, which would impose widespread cuts across the government, was the bare minimum of a deal that they would accept.
President Joe Biden is set to meet with the majority and minority leaders of both congressional chambers on the debt limit next week to try to find a deal. But in the meantime, the White House is putting out state-level projections on how House Republicans' proposed cuts would affect federal operations. In Nevada, this would manifest as job losses, people losing health insurance and safety regulations going unenforced.
I've highlighted some of the White House's projections below:
96,100 veterans would "could lose access to outpatient visits" due to proposed cuts to the Department of Veterans' Affairs
11,000 adults between the ages of 50-55 would be subject to new work requirements to access the Supplemental Nutrition Assistance Program
The state would lose $40 million in annual funding for Title I schools, which primarily serve low-income students. The White House estimates these schools would lose 700 teachers
128,000 approved applicants for student loan debt relief would be back on the hook for up to $20,000 in student loans that Biden's executive order had forgiven
500 Nevada students would likely lose their Pell Grant, given that the bill reduces the maximum award size by $1,000; the remaining 38,200 could see their tuition rise without the full Pell Grant available
13,000 women, infants, and children could lose their food assistance through cuts to the Special Supplemental Nutrition Program for Women, Infants, and Children (WIC)
Rep. Mark Amodei (R), who voted for the bill, said the cuts are necessary to secure the country's future fiscal stability. A clean debt limit increase, he said, would just put the debt problem off for a few years.
"As a fiscal conservative, I believe that raising the debt ceiling must be done in conjunction with measures to cut political agenda spending," he said in a statement. "That's why I am pleased to support the first step in returning to sanity — legislation that will limit spending, save taxpayers trillions of dollars, grow our economy, and lift the debt limit into next year."
Troops headed to border
Amid pressure from Republicans as a pandemic-era migrant rule is set to expire May 11, Biden is sending 1,500 U.S. troops to the Southern border.
Title 42, a public health authority that the Trump and Biden administrations had been using since 2020 to swiftly remove non-Mexican migrants at the border without letting the asylum process play out, is expiring next week. Border cities are preparing for an influx of arrivals, with El Paso, Texas, declaring a state of emergency.
The U.S. Army troops are being deployed in order to support Department of Homeland Security operations. The military personnel are there "to support in administrative tasks to free up the agency's 24,000 agents and officers to focus on frontline duties," according to senior administration officials.
Sen. Catherine Cortez Masto (D-NV), one of four Hispanic Senate Democrats who is frequently involved in immigration and border security talks, said she supports the move, so long as the troops are strictly there in a support capacity.
"Addressing the border crisis is going to require everyone pitching in, not partisan talking points," Cortez Masto said in a statement to The Nevada Independent. "Troops deployed to the border must not engage in law enforcement functions, but logistical support is welcome."
She added that her preferred solution would be a comprehensive immigration reform package that secures the border while protecting Deferred Action for Childhood Arrivals recipients and Temporary Protected Status holders.
Her colleague Sen. Bob Menendez (D-NJ), the longest-tenured Hispanic in the Senate and a frequent critic of Biden's on migrant policy, was not as generous.
Militarizing the border, he said, was an "unacceptable" move that would further demonize migrants and upset the existing humanitarian crisis in the Americas.
Around the Capitol
Biden's campaign dropped a new ad in Nevada.
Cortez Masto introduced legislation with Sen. Chuck Grassley (R-IA) to establish a grant for small police departments to access resources for recruitment, retention, training and mental health. Rep. Susie Lee (D-NV) introduced companion legislation in the House.
Rosen introduced bipartisan, bicameral legislation to invest in defense-focused small businesses in the U.S., as a means of better competing with China. The legislation comes as Senate Majority Leader Chuck Schumer (D-NY) has tasked Democrats with finding areas of bipartisan cooperation to create a package of bills themed around Chinesecompetition.
At a hearing with Interior Secretary Deb Haaland, Cortez Masto asked her to support a new national monument in eastern Nevada, called Bahsahwahbee (or Swamp Cedars). Both Senators had previously sent a letter to Haaland calling for Biden to designate the area.
In an interview with CNN, Amodei said while he supports electrification, the rate at which the Biden administration is pursuing it "borders on suicidal." Amodei's district is among the biggest beneficiaries of clean-energy investment, spurred on by the Democrat-passed Inflation Reduction Act.
Notable and Quotable
"Not at this point."
-- Republican Senate candidate Jim Marchant, on if he believes the 2024 election will be free and fair
Legislative Tracker
CATHERINE CORTEZ MASTO
Legislation sponsored:
S.1410 — A bill to amend the Federal Power Act and the Natural Gas Act with respect to the enforcement of certain provisions, and for other purposes.
S.1458 — A bill to require the administrator of the Small Business Administration to establish a program to assist small business concerns with purchasing cybersecurity products and services, and for other purposes.
Legislation co-sponsored:
S.Res.194 — A resolution designating May 5, 2023, as the "National Day of Awareness for Missing and Murdered Native Women and Girls."
JACKY ROSEN
Legislation sponsored:
S.1402 — A bill to require the administrator of the Small Business Administration, in consultation with the Under Secretary of Commerce for Minority Business Development, to establish a grant program to create or expand programs at minority-serving institutions and historically Black colleges and universities that promote minority business ownership and entrepreneurship, and for other purposes.
S.1463 — A bill to establish a defense industrial base advanced capabilities pilot program.
Legislation co-sponsored:
S.1390 — A bill to repeal the sunset provision of the Iran Sanctions Act of 1996, and for other purposes.
S.1393 — A bill to amend the Securities Exchange Act of 1934 to require disclosure of payments for settlements of disputes regarding sexual abuse and certain types of harassment and discrimination, and for other purposes.
S.Res.188 — A resolution celebrating the 75th anniversary of the founding of the State of Israel, and for other purposes.
S.1403 — A bill to amend the Public Health Service Act to establish a grant program to award grants to accredited public institutions of higher education, and for other purposes.
S.Res.200 — A resolution expressing support for the designation of the week of April 30, 2023, through May 6, 2023, as "National Small Business Week" to celebrate the contributions of small businesses and entrepreneurs in every community in the United States.
S.1465 — A bill to establish the Baltic Security Initiative for the purpose of strengthening the defensive capabilities of the Baltic countries, and for other purposes.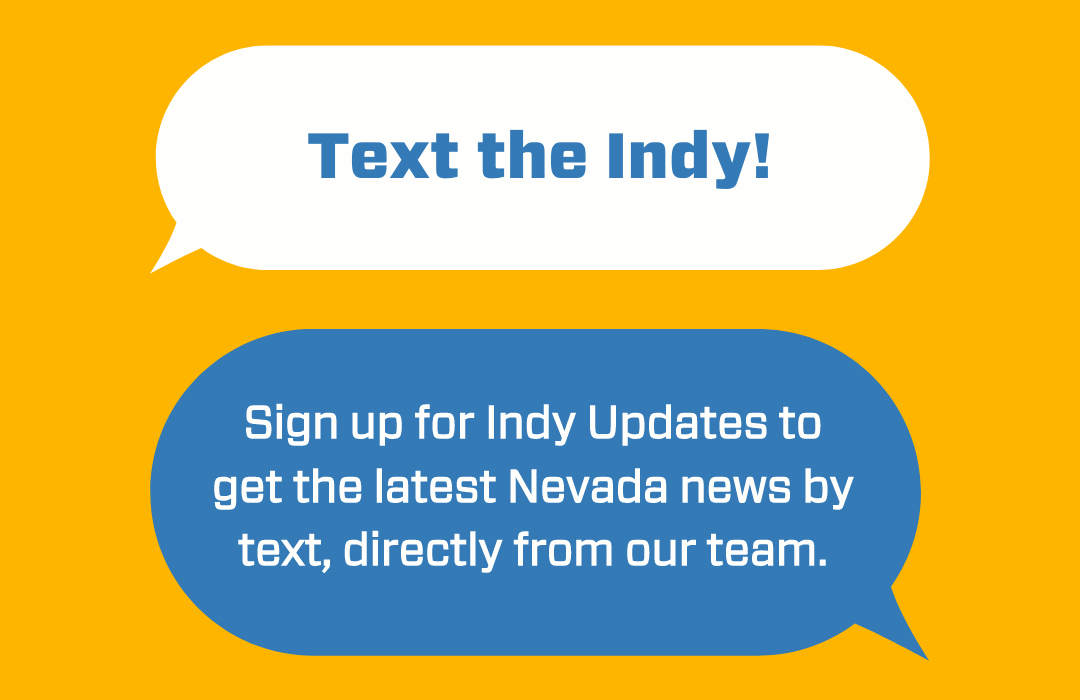 Featured Videos
Comment Policy (updated 4/20/2021): Please keep your comments civil. We reserve the right to delete comments or ban users who engage in personal attacks, use an excess of profanity, make verifiably false statements or are otherwise nasty. Comments that contain links must be approved by admin.