Nevada Democrats seek answers on Soleimani killing and to restrain Trump in Iran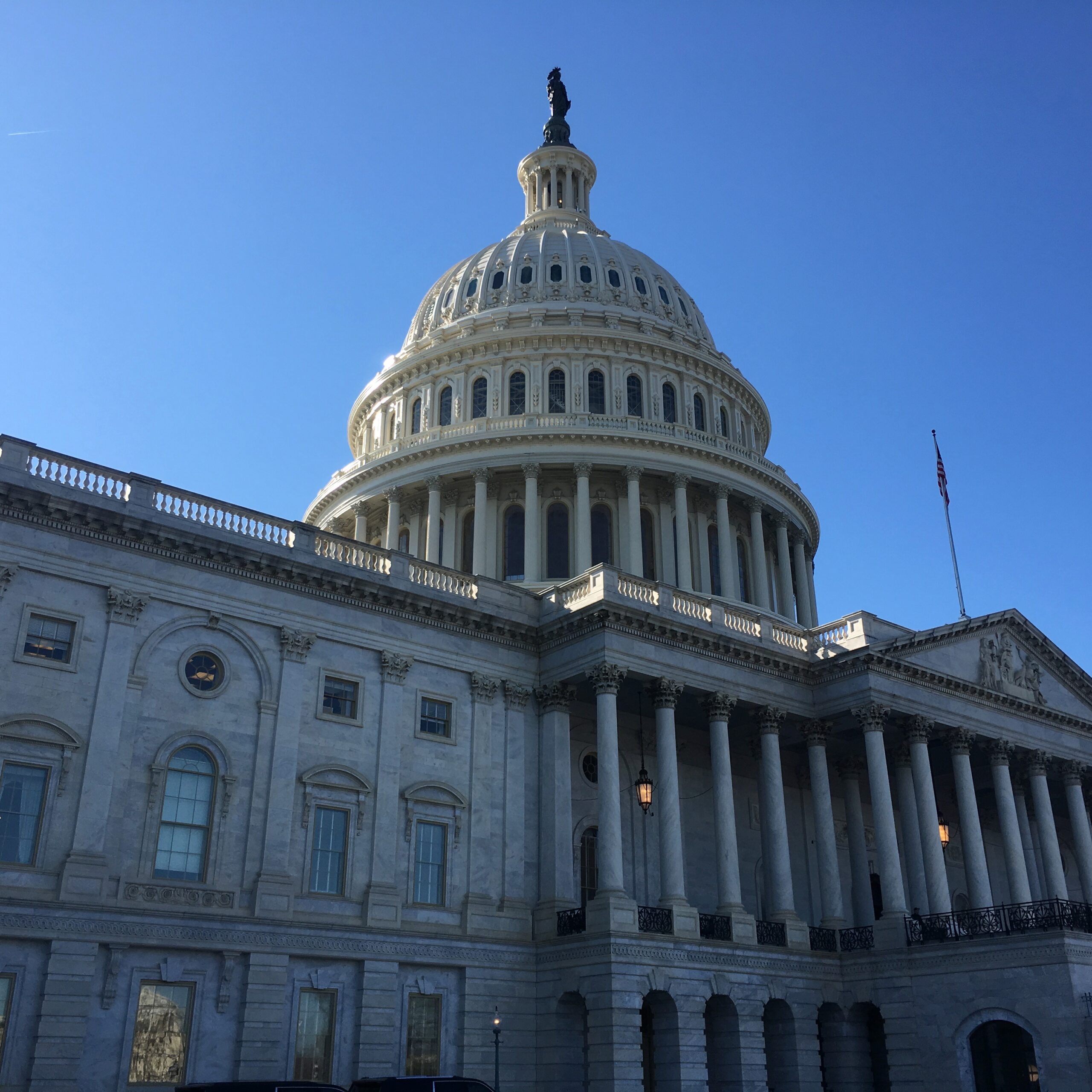 After being briefed by military and administration officials Wednesday on President Donald Trump's decision to assassinate Iranian General Qasem Soleimani, Nevada's congressional Democrats said they left with more questions than answers.
"Administration officials abruptly ended today's classified briefing to Congress about Iran, leaving many questions unanswered – including critical questions about President Trump's long-term strategy and objectives for Iran, how he plans to deter Iran from future attacks, and what actions he'll take to keep U.S. service members and personnel in the region safe," said Sen. Catherine Cortez Masto. "With America's national security on the line, Congress and the American people need answers. I expect officials to return to give Senators a full account of their plans."
The briefers, including Secretary of State Mike Pompeo and Secretary of Defense Mark Esper, argued that the move to kill Soleimani in a drone strike last week in Baghdad was taken to prevent an imminent attack. They also cited, as providing authority for the strike, Article II of the Constitution, which identifies the president as head of the armed forces, and the Iraq war resolution passed in 2002 in response to the Sept. 11, 2001, terrorist attacks.
But Democratic Rep. Dina Titus said she remains unconvinced Trump's decision was a prudent course of action. Titus, who was also briefed for two hours Tuesday as a member of the House Homeland Security Committee, said that the argument that an attack on Americans was close to taking place "was very vague."
"It was in the planning stage and they didn't know the targets," Titus said of the argument. "And so when you look at it like that, why was it any more imminent now than it was a month ago?"
Titus added that no soldiers from Nevada were among the more than 3,000 that the Pentagon sent to the Middle East in response to increased hostilities with Iran.
As for the legal predicate, Titus said Congress should take steps to reclaim its authority concerning warfighting. Congress' power to declare war is stipulated in Article I of the Constitution. But presidents since the end of the Cold War have continued to put troops in harm's way in hotspots around the world, many times without congressional authorization.
To that end, Speaker Nancy Pelosi announced that the House Thursday will vote on a resolution under the 1973 War Powers Act that would require that Trump end hostilities in Iran.
She also said that the House could also vote, at some point in the future, on a measure to repeal the 2002 Iraq war resolution.
Democratic Rep. Steven Horsford said he would co-sponsor the repeal measure.
"The developing situation in Iran makes it more important now than ever for Congress to repeal this outdated resolution, which this administration has continued to use as a blanket authority to engage our country in conflicts of war," Horsford said in a release.
Republican Rep. Mark Amodei said he would consider the resolution, but questioned the need for it and suggested it's a political exercise, in part because the GOP-run Senate is not likely to consider the resolution or the repeal of the 2002 authorization.
Amodei compared the Soleimani assassination to that of Osama Bin Laden under President Barack Obama and said there was no call for Congress to restrict the president's warfighting ability after that operation.
"I don't think that we threatened the last administration after the whole Bin Laden thing, like 'you shouldn't have done that,'" Amodei said.
Amodei also said that he doesn't see the president calling in troops to fight a war with Iran, which obviates the need for a resolution.
"You'd be an idiot to send troops," Amodei said. "What do we want that Iran's got?"
Tensions with Iran appeared to de-escalate Wednesday when Trump gave a speech in which he said "the United States is ready to embrace peace with all who seek it."
He also said that Iran had appeared to have stood down after the Islamic republic Tuesday struck an Iraqi military base where U.S. troops were stationed, but no one was killed or injured.
Senate Democrats have proposed their own war powers resolution. The measure, which is privileged, meaning it will get a vote, would require the removal of forces in 30 days. A vote could come as soon as next week, but would require four Republicans to vote with all 47 Democrats to support the measure for passage.
Trump urged the U.S. NATO partners to also be more involved in the Middle East, something Sen. Jacky Rosen highlighted in her statement on the Iran issue.
"I'm continuing to closely monitor the situation," she said. "Any future actions that this Administration decides to take next must be done in consultation with Congress, ensure the safety of our troops, and include input from NATO and our coalition partners."
The strike was in retaliation for the Soleimani assassination last week, which heightened tensions in recent days, but both sides signaled they did not want war.
Trump also announced new economic sanctions against Iran.
Comment Policy (updated 4/20/2021): Please keep your comments civil. We reserve the right to delete comments or ban users who engage in personal attacks, use an excess of profanity, make verifiably false statements or are otherwise nasty. Comments that contain links must be approved by admin.