Omar Arellano Cruz, left, 21, Kimberly Arellano Cruz,16, and AJ Arellano Cruz ,12, during a news conference on Monday, July 15, 2019 discussing ICE detaining their mother Adriana Arellano Cruz. The children are United States citizens while her mother is from Mexico. (Jeff Scheid/Nevada Independent)
Deportation deferred for mother of three in Vegas, but fight for her release from jail continues
A Las Vegas mother's scheduled deportation has been delayed by six months, but her three children are speaking out on her behalf while she remains in custody and her lawyer is trying to get her out of detention as soon as possible.
Adriana Arellano Cruz, 43, was detained by Immigration and Customs Enforcement (ICE) officers near her home on Thursday, July 11, around the time that President Donald Trump said the agency would be stepping up deportations, supporters said. Although she was detained six years ago when unpaid traffic tickets turned into arrest warrants, she had been pursuing a legal case to stay in the U.S., and immigration rights advocates said she didn't know she had a final order of deportation against her until the arrest last week.
Arellano Cruz was scheduled to be deported on July 16. Her children, 21-year-old Omar, 16-year-old Kimberly, and 12-year-old AJ held an emotional press conference the day before at the Mi Familia Vota center advocating for her release.
"ICE has been separating kids from families," Kimberly said. "I never thought I would have to go through this. My mom will be deported. My little brother wakes up crying because he wants to see our mom again."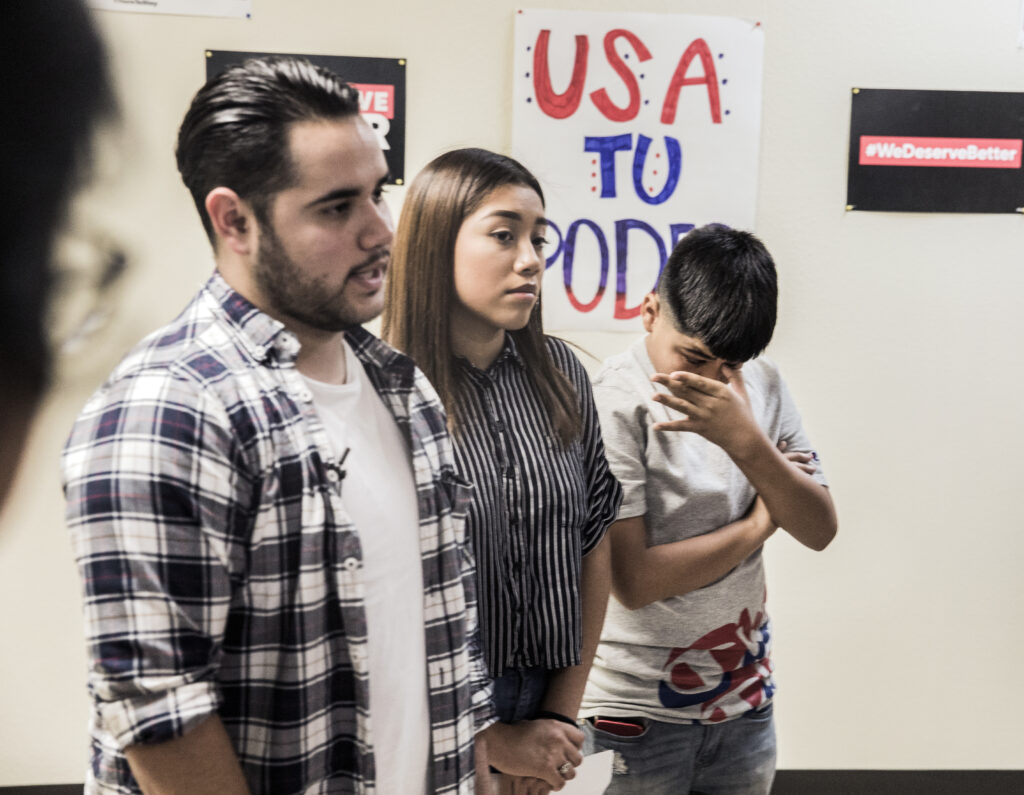 Their mother was granted a stay of removal from the U.S. Court of Appeals for the Ninth Circuit Monday afternoon, temporarily delaying her deportation, but she has yet to be released from the custody of ICE's Enforcement and Removal Operations (ERO). Records show she remained in the Henderson Detention Center on Wednesday and no bail is listed.
"Ms. Arellano-Cruz will remain in ERO custody pending the outcome of her immigration case," an ICE spokeswoman said in an email, noting that Arellano Cruz had appealed her deportation multiple times and that the Board of Immigration Appeals affirmed her final order of removal in 2017. 
Immigration attorney Dee Sull said she was relieved that her client was not deported on Tuesday, but believes her continuous detainment is unnecessary, citing its long-term harm to the family as well as an unnecessary burden to taxpayers. 
"She's not a danger to the community; she's not a violent criminal," Sull said. "I think this was a terrible decision. This certainly wasn't something where the best interests of the children were even involved."
The three children have been struggling to make ends meet in her absence. The same day they were separated from their mother, the Arellano Cruz children received an eviction notice from their landlord. Without any family in Las Vegas, their chances of finding a permanent place to live appear bleak. 
"We are figuring out how to pay our rent," Kimberly said. "She struggled to save enough for the tickets because of the job. My mom is all we have."
When Kimberly's voice broke such that she was unable to finish her statement, Omar finished it and asked the small crowd of about 25 activists to note the damage to their family and to other families going through similar situations.
"My mom is not a criminal. She only tried giving her children the best life that she could, like any mother would do," Omar said. "Immigrants should not be criminalized. We are people too. Our families demand to stay together."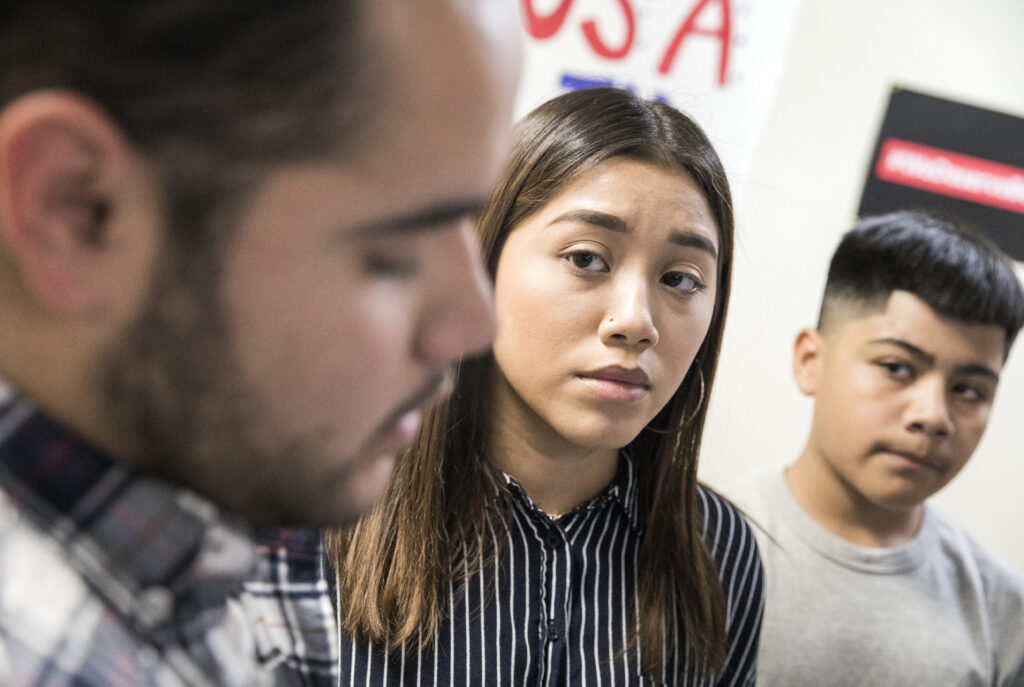 Originally from a small town in Jalisco, Mexico, Adriana Arellano Cruz first entered the U.S. in 1995, according to ICE. 
Victoria Ruiz, a DACA recipient and immigration activist, said at the press conference on Monday that situations like this stoke fear and pain in immigrants.
"They're trying to terrorize us," Ruiz said. "It's happening in our schools, in our cities. It is causing harm in our communities."
A GoFundMe page has been started to help support the family and had raised $2,620 out of a $10,000 goal as of Wednesday afternoon.
Stories
Candidate Trackers
Endorsements, Ads, Policies, Visits
& More
visit now
Comment Policy (updated 10/4/19): Please keep your comments civil. We reserve the right to delete comments or ban users who engage in personal attacks, use an excess of profanity, make verifiably false statements or are otherwise nasty.