Despite DOJ rule banning bump stocks, Nevada lawmakers call on Congress to pass a ban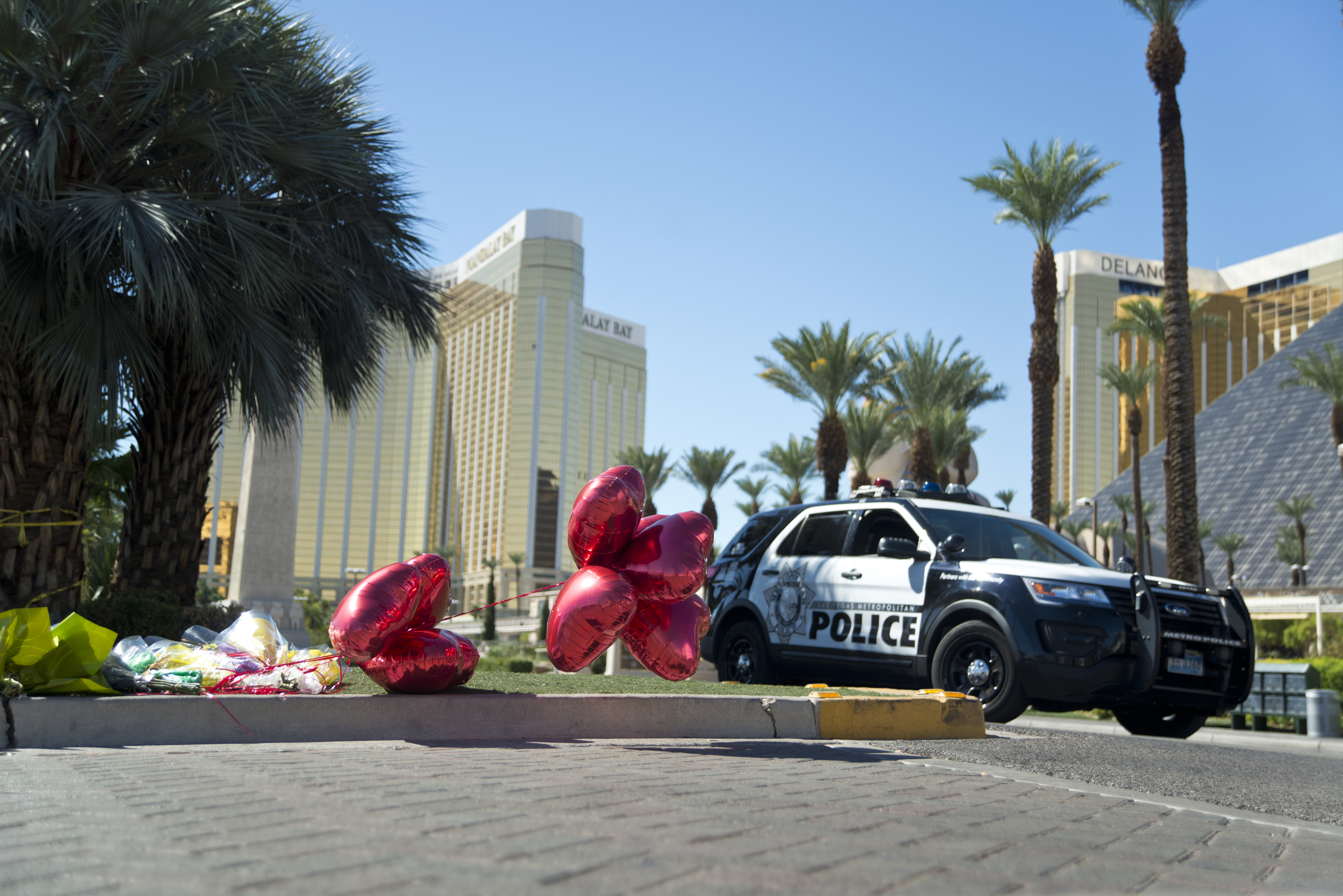 The Department of Justice has unveiled its final rule banning bump stocks, which allow semi-automatic rifles to work like machine guns and were used by the shooter in the Las Vegas massacre, but some of Nevada's federal lawmakers want Congress to act in order to make the ban permanent.
"The Department of Justice clarified that bump-stock-type devices are machine guns and are prohibited by federal law," said Acting Attorney General Matt Whitaker at the White House event on school safety Tuesday. "And anyone possessing these bump stock devices have about 90 days to either destroy them or turn them into [a Bureau of Alcohol, Tobacco, Firearms and Explosives (BATF)] field office before this rule becomes final and it's enforced."
The rule will take effect in March. The action came after President Donald Trump signed an executive order in February calling on DOJ "to propose for notice and comment a rule banning all devices that turn legal weapons into machine guns."
DOJ reviewed more than 186,000 public comments, according to Whitaker, and made the decision to regulate bump stocks like machine guns under the National Firearms Act (NFA) and the Gun Control Act (GCA). Bump stocks use recoil energy in semi-automatic guns so that they can fire continuously with a single pull of the trigger.
The decision is a reversal from regulations put forward under the administration of President Barack Obama, which believed that sale of bump stocks that did not have any mechanical parts could not be banned under current law.
Bump stocks became the focus of the national gun violence debate after the tragic shooting on Oct. 1, 2017 at the Route 91 Harvest music festival in Las Vegas, which Whitaker referenced.
"We all remember what happened in Las Vegas on October 1st, and I don't have to recount that horrific day, but, you know, the shooter that day used a bump stock to accelerate the carnage that was inflicted," he said.
Fifty-eight people lost their lives that day and more than 850 people were injured after Stephen Paddock shot more than 1,100 rounds from a 32nd-floor window of Mandalay Bay into the crowd. It was the deadliest mass shooting in modern U.S. history.
But Rep. Dina Titus said she wants Congress to act to give the ban the full force of federal law, instead of merely enacting a ban through a DOJ rule, which could potentially be undone by a future president. She also argued that the rule has no effect because the rule's implementation will likely be delayed by litigation over whether the BATF has the authority to enforce the ban. Gun Owners of America announced Tuesday their intentions to file a suit against the ban.
"We know that his proposal will likely be tied up in the courts and that Congress has to step up and provide the authority to the BATF to ensure any regulatory effort actually works," Titus said in a release. "That is why this Congress I joined my colleagues in introducing the bipartisan Closing the Bump Stock Loophole Act."
"I am committed to this fight and am working with my colleagues in introducing legislation that will ensure these efforts are not a vanity project," she continued. "It is my hope the Administration will support our efforts to get this right."
Rep. Mark Amodei, who will be the only Republican in the delegation beginning in January, said he would vote for a bump stock ban. But he also said he suspects that Democrats, who will control the House for the next two-year legislative session, will add other provisions that he doesn't support.
"I was on the record at the time of the shooting, saying these things flout the law, so we shouldn't have them," Amodei said of the ban. "It was a mistake for ATF to say they were OK. I am glad that [the White House and DOJ] have rectified that mistake."
"I will look at whatever bills come up," Amodei continued. "If it's clean on just bump stocks, I'm probably going to support that."
"I would be very surprised if just a clean bill came forward," he added.
Sen. Catherine Cortez Masto praised the DOJ move, but argued that the rule is not adequate to keep bump stocks out of gun stores.
"I welcome the Bureau of Alcohol, Tobacco and Firearms announcement of its rule to ban bump stocks as a first step toward addressing gun violence," Cortez Masto said. "However, Congress must act to make sure that the ban has the force of law and cannot be subject to repeal by judicial measures, or the actions of a future Administration."
She urged Congress to take additional steps to combat gun violence, including strengthening background checks to keep guns out of the hands of terrorists, criminals and other dangerous people.
"We owe the victims and families affected by 1 October that much," Cortez Masto continued.
Sen.-elect Jacky Rosen also called for a law banning bump stocks.
"Passing a statutory ban on bump stocks is one of the most effective ways Congress can prevent these dangerous devices from ever coming back into use," she said. "We must continue to press for meaningful gun reform, and that includes banning the sale of military-style assault weapons and expanding background checks to all commercial gun sales."
Democratic Reps.-elect Steven Horsford and Susie Lee also weighed in.
"Bump stocks enabled the deadliest mass shooting in U.S. history," Horsford said. "It is beyond upsetting that Congress has been unable to act and none of us are absolved of the responsibility to work to reduce gun violence, but the new Justice Department rule is a step in the right direction."
Lee agreed that the change should have come sooner and that there is a role for Congress to play.
"Our country's gun violence epidemic will not end with this one move," Lee said. "While I support the Second Amendment, I support Congress passing common sense gun safety legislation.  Families in America should go to school, church and any other public space without the very real threat of becoming gun violence victims."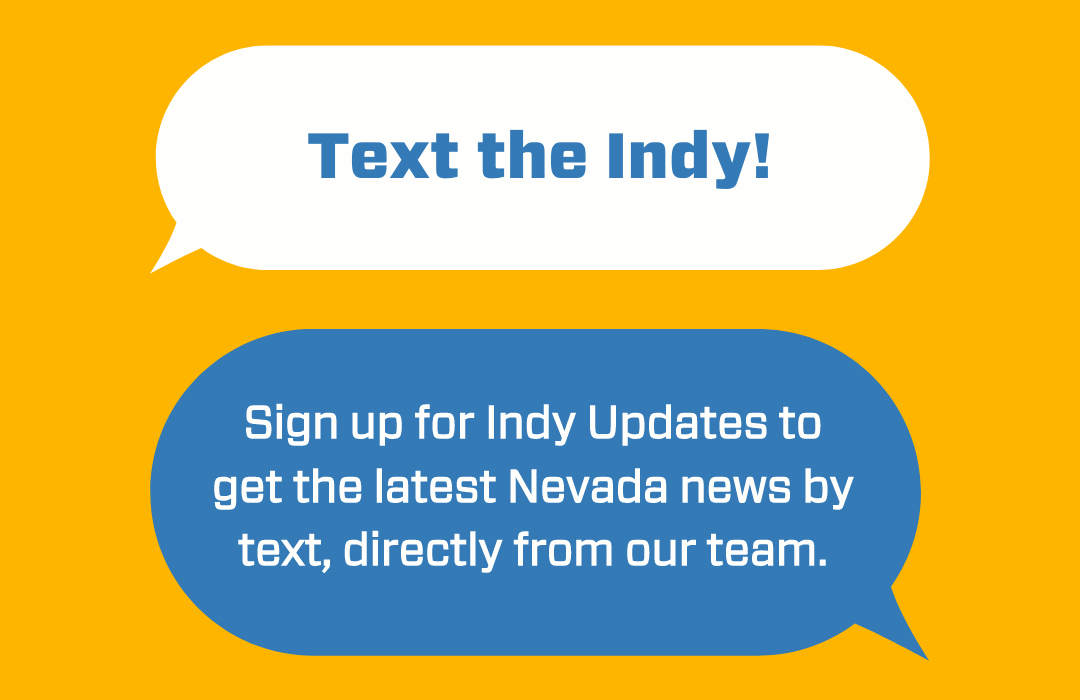 Featured Videos
Comment Policy (updated 4/20/2021): Please keep your comments civil. We reserve the right to delete comments or ban users who engage in personal attacks, use an excess of profanity, make verifiably false statements or are otherwise nasty. Comments that contain links must be approved by admin.