Despite obstacles, Colorado River managers reaffirm commitment to drought plan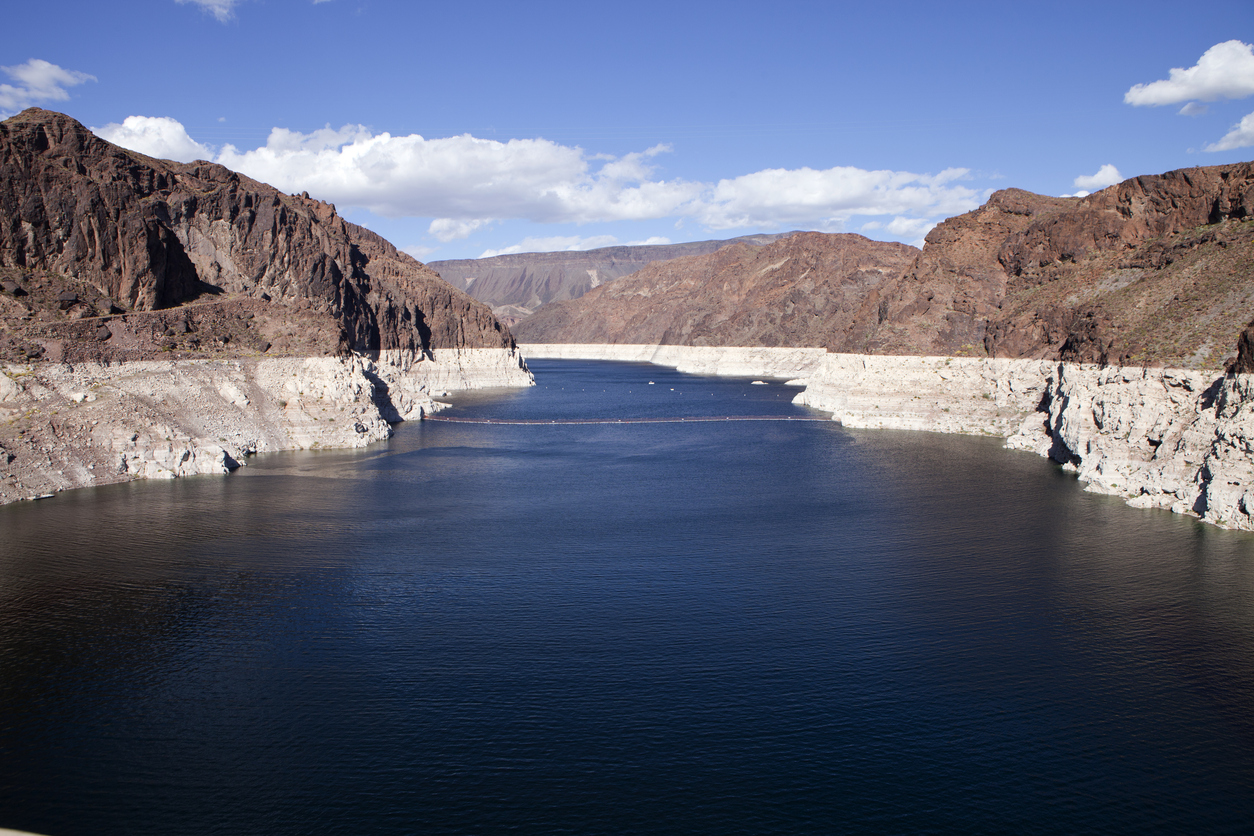 Colorado River managers find themselves in an odd position. They are at once moving closer to and farther away from sealing a drought contingency plan they've been negotiating since 2015.
In a packed room Thursday morning at Caesars Palace, about 45 minutes from a more-than-half empty Lake Mead, Arizona, California and Nevada water managers affirmed their commitment to the drought plan. Nevada is ready to sign the plan. But California is working through a few issues, and in Arizona, several in-state agencies are arguing over how to manage the river.
"Our challenge is growing, not contracting," said Tom Buschatzke, director of the Arizona Department of Water Resources, adding that he needs to get legislative approval for the plan.
The drought contingency plan builds upon a 2007 agreement. Under those guidelines, Arizona and Nevada agreed to reduce the amount of water they pulled from Lake Mead if the federal government declared a shortage (the threshold for a shortage is 1,075 feet; the current elevation of Lake Mead is 1082 feet). California, which has senior rights to Colorado River water and takes the largest allocation from the reservoir, was not required to take cuts in the 2007 deal.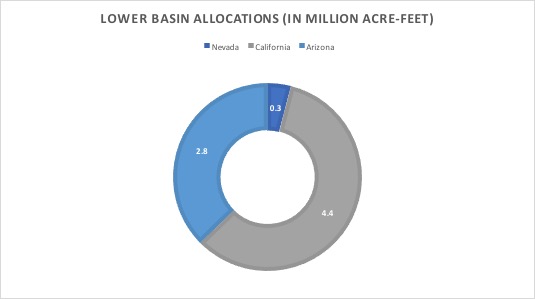 Since the agreement, projections for Lake Mead have worsened, with hydrologists predicting a higher probability of reaching 1,025 feet by 2026, a breaking point at which the federal water managers would take more control from the states. All states want to avoid reaching this point.
Their solution was to expand the 2007 guidelines and store more water in Lake Mead through voluntary cuts to how much water states receive during low elevations. This is at the heart of the drought plan. According to a version of the plan presented in January, all of the states would take voluntary cuts, marking the first time that California would agree to voluntary cuts.
"It's a White Swan of a deal. The last couple of years have felt like a real Nutcracker," joked Jeffrey Kightlinger, general manager of the Metropolitan Water District of Southern California, who was riffing off the title of the panel discussion, "A Ballet in the Making: Choreographing Issues Across the Basin." "We have the ability to close this and we should do it in 2018."
The deal asks that Nevada agree to a maximum reduction of about 30,000 acre-feet, which is 10 percent of its allocation. Arizona and California would agree to cut a maximum of 720,000 acre-feet and 350,000 acre-feet (an acre-foot meets the annual needs of about two Las Vegas homes).
Las Vegas is dependent on the Colorado River for its water supply, getting about 90 percent of its water from the reservoir. Last year, Southern Nevada Water Authority spokesman Bronson Mack told the Las Vegas Sun that the agency could manage the cuts without "drastic measures."
"We got our house in order very early on," Mack told the paper.
SNWA already stores a portion of its allocation in Arizona and Las Vegas aquifers. It continues to push conservation measures and a pipeline project that would allow SNWA to pump billions of gallons of groundwater 250-miles from groundwater rights it owns in Northern Nevada.
If the other states were ready, Nevada would sign the drought contingency plan today, SNWA general manager John Entsminger said during the panel. But he noted, this is not a ballet.
"This is not a ballet," he said. "It is by turns a mosh pit and at times an extremely awkward 7th grade dance in the gym. No one will come off of the wall and engage in a meaningful fashion."
All the water managers agreed that they need to get to a deal, and they said that they all want an agreement soon, but they acknowledged some remaining roadblocks in California and Arizona.
Arizona is a "mosh pit" right now, Buschatzke said.
Winter storms at the end of 2016 improved Rocky Mountain snowpack, which feeds the river, and created better hydrological conditions in Lake Mead. As the lake's hydrology improved, an internecine battle broke out among Arizona constituencies, the Arizona Daily Star has reported.
The issues in California could be easier to overcome. As a prerequisite for agreeing to the plan, the Imperial Irrigation District, which disburses a large Colorado River allocation to Southern California farms, wanted to the state to develop a plan to control dust billowing off a shrinking Salton Sea. The state has moved forward with those plans, the Desert Sun reported in November.  
Another uncertainty lies in a $17.1 billion plan in California to build tunnels through the Sacramento-San Joaquin Delta, a source of water for the Metropolitan Water District. The agency's argument has been that the northern California tunnels would create more reliability in its system and in turn, give the water district more flexibility to take Colorado River cuts.
On top of that, some believe the states need federal legislation to execute the drought plan.
Yet there are also reasons to believe that a drought contingency plan will be signed, University of Mexico professor John Fleck, who writes about the river, observed in a blog post Thursday:
"Even though we don't have [the drought contingency plan] done, all the basin users are acting, operationally, like it's a done deal. The states of the Lower Basin are leaving significant quantities of water in Lake Mead this year, kind of like if DCP was already in place. And, crucially, Nevada and Southern California seem to be presuming, in leaving that water in the lake, that the new rules for taking it out under drought conditions, embodied in DCP, will be in effect when they're needed. Absent DCP, this would pose significant risk for them that they might not be able to get their water out of Lake Mead. This is a strong vote of confidence that DCP, while not done, soon will be."
The plan gives the states more flexibility to recover some of the water it leaves in the lake.
Eric Kuhn, general manager of the Colorado River District, introduced the panel. He joked that Arizona had been a pain on the Colorado River, going all the way back to the Colorado River Compact.
"When you look at the minutes of the 1922 compact — the first meeting — about 10 minutes into that meeting, the other six states and Chairman [and Commerce Secretary Herbert] Hoover had come to a conclusion that guides us on Arizona for the remaining 95 years. And what that is, when it comes to the Colorado River, Arizona is going to be a big pain in the ass," Kuhn said.
Correction: In an earlier version of this story, the final quote was wrongly attributed to another speaker at the conference. We have corrected the error.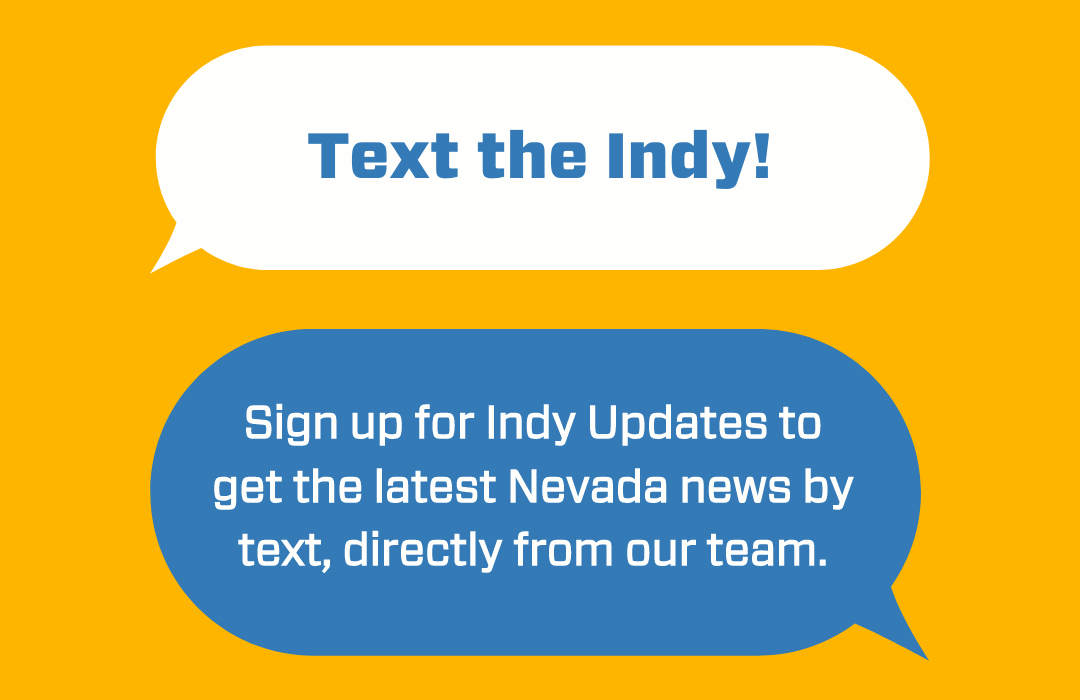 Featured Videos
Comment Policy (updated 4/20/2021): Please keep your comments civil. We reserve the right to delete comments or ban users who engage in personal attacks, use an excess of profanity, make verifiably false statements or are otherwise nasty. Comments that contain links must be approved by admin.