Despite Ronny Jackson kerfuffle, fight over privatization remains an issue for Heller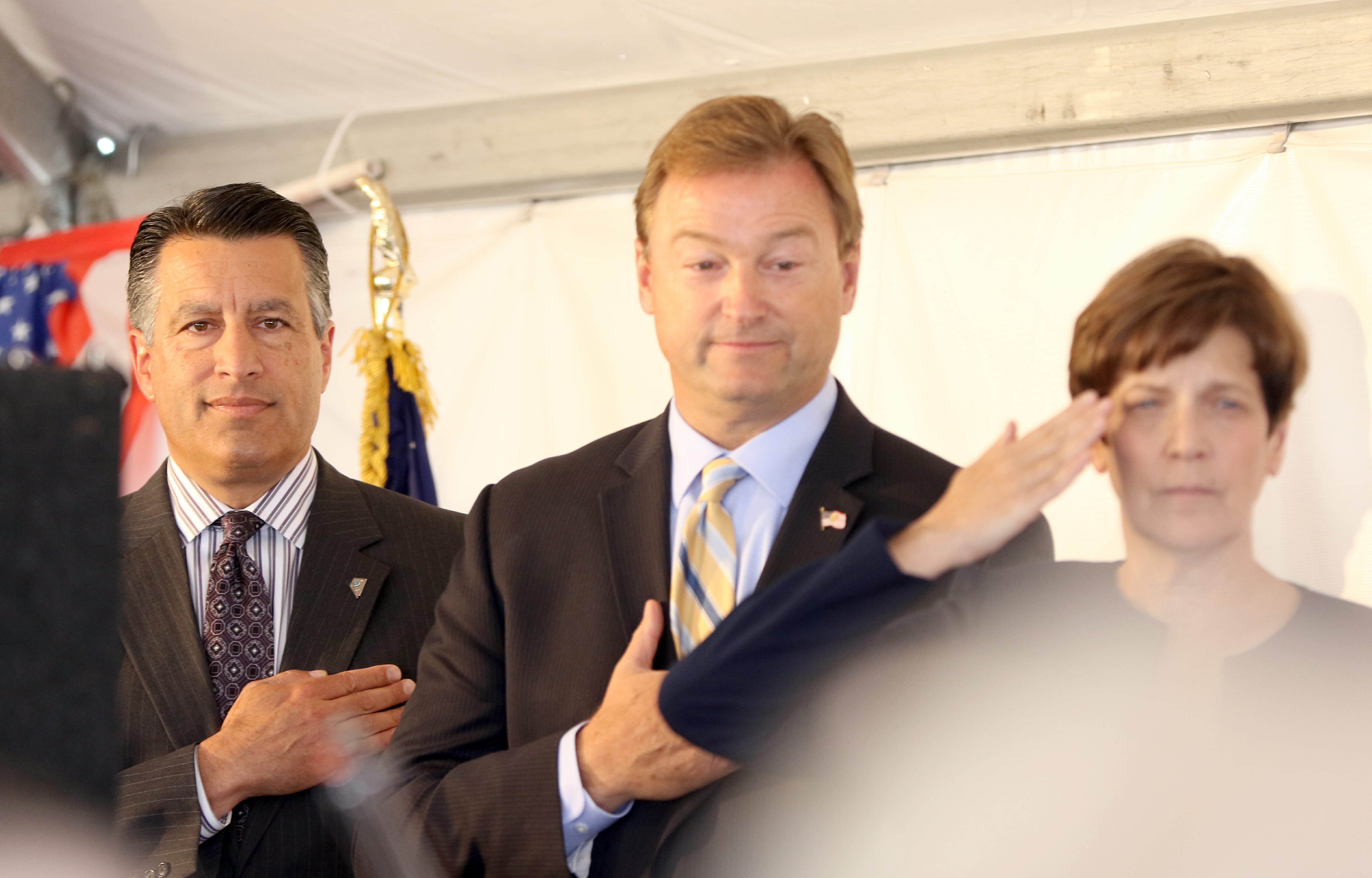 Even though President Donald Trump's nominee to head the Veterans Affairs Department withdrew Thursday, the issue of allowing more veterans to seek health care outside of the VA remains a concern for veterans groups and remains a problem for Sen. Dean Heller.
Veterans organizations, including Disabled American Veterans (DAV), American Veterans (AMVETS), The American Legion and Veterans of Foreign Wars, all oppose White House calls to increasingly allow veterans to seek private care. They argue it would hurt the VA to spend resources to provide health care for veterans outside of the agency.
"That could lead to a dismantling, or a withering away, of the VA because money is going out instead of coming in to fix the problems," said DAV's Executive Director Garry Augustine.
It is an important issue in Nevada, where there are more than 200,000 veterans, according to the Veterans Administration (VA), including more than 100,000 enrolled in the VA health-care system. More than 40,000 receive disability compensation, and more than 6,000 receive education benefits under the G.I. bill.
The heightened concerns about privatization come after Trump spoke on the issue last month in a speech in Ohio, where he said of veterans "we want them to have choice so that they can run to a private doctor and take care of it."
Trump delivered the speech one day after he fired the previous VA secretary, David Shulkin, who has claimed that he was let go because he was seen as an obstacle to privatization. Veterans groups fear that the next VA secretary will be under pressure to shift towards more privatization.
Heller's quandary
A fight between the White House and veterans groups poses a dilemma for Heller, who is in a tough re-election race. The Nevada Republican, a member of the Senate Veterans' Affairs Committee, which will have to decide whether to back Trump's eventual nominee, who could be pressured to push for more private health-care access, or side with veterans groups who have raised concerns about privatization.
The veterans groups have also raised concerns about whether the now-withdrawn nominee — Ronny Jackson, who is under scrutiny for alleged improper behavior at the White House medical unit — has the experience to lead one of the federal government's most complicated agencies. Among the allegations against Jackson include crashing a government vehicle while drunk after a Secret Service going away party, according to a list of transgressions circulated by the Democratic staff of the veterans panel.
Heller's office did not respond to inquiries seeking comment. He signaled to the Review Journal last week that he opposes privatization at the VA, but did not say whether he would have supported Jackson.
The senator's predicament is the latest example of the election-year calculation he must make about how to keep Republicans in his corner while not alienating the moderates and independents he needs to beat the Democratic candidate, likely Rep. Jacky Rosen, in November. Heller is the only Republican senator seeking to keep a seat in a state that Hillary Clinton won in 2016. The margin of victory in the Nevada Senate race is expected to be close, so every issue, including his vote on the VA secretary, could be significant.
In a poll released Tuesday by The Nevada Independent and conducted by The Mellman Group in mid-April, Heller edged Rosen 39.7 percent to 39.3 percent.
Heller has, for the most part, supported Trump, which he began to be more vocal about when Danny Tarkanian was running in the GOP Senate primary and attacking Heller from the right. But with Tarkanian dropping out of the primary last month to run for the 3rd Congressional District, Heller's embrace of the president could be a liability. The Nevada Independent/The Mellman Group poll showed that the president is regarded unfavorably by many major demographic groups in the state, including by 72 percent of Hispanic voters, 59.7 percent of women and 52 percent of men.
The veterans community is an important political constituency in Nevada, and Heller and Rosen have already exchanged attacks over veterans issues.
Heller blasted Rosen for attending a fundraiser Friday hosted by "Hanoi Jane" — the nickname given to actress Jane Fonda after she visited North Vietnam in 1972 and criticized American involvement in the war. (Rosen's campaign said late Friday that Fonda did not end up attending the event.) More than 40 percent of the state's veterans are aged 65 or older. Of those, almost a third served in Vietnam, according to the U.S. Census Bureau.
"She had a choice — a choice to serve the 300,000 veterans here in Nevada or raise $300,000 in Hollywood," Heller said. "She chooses Hollywood. Let me just give you six words: I will not sell you out."
Rosen's team lashed right back at Heller, releasing a statement that attacked him on other sensitive issues.
"Instead of playing politics on such an important issue, Sen. Heller should explain to Nevada's veterans why he plans to support President Trump's controversial nominee for VA Secretary or why he accepted a $1,000 political donation from a well-known veterans charity scam that's been under investigation since last year," a Rosen campaign spokesperson wrote.
Nevada veterans wary of privatization
The issue is a vexing one for Nevada veterans who want to get routine care when needed without undue waiting or travel times. Under current law, veterans who have to wait more than 30 days to get care or who live further than 40 miles from a VA facility are permitted to receive treatment from private providers outside the VA. Congress instituted the so-called Choice Program in response to the scandal over long wait times in Phoenix four years ago.
Stephen Pitman of Pahrump, a retired Marine who served from 1975 to 1995 and is a member of DAV, is content with the Choice program, though he occasionally has had to drive to the VA facility in North Las Vegas, which takes more than an hour.
"I've received care in a timely manner by people who have my interest at heart," he said of his experience with the VA.
He agrees that taking steps that could lead to further privatization would be bad for the VA. "I would not advocate eliminating the Veterans Administration as it is, turning it over to civilian health care," Pitman said. "One of the good things about the VA system is that no matter where you go in the United States, they have access to your records and this is a lesson that civilian health-care providers could certainly take. It's one system. So if you're living in Vermont and you move to Nevada, the next time you check into the VA, all your stuff is already there."
But Pitman, a member of Combat Veterans Motorcycle Association of Nevada, said he has heard anecdotal stories about the difficulty some veterans have had getting care at the VA and believes that they should get help even outside the system.
"If a vet needs care, he should get the care," Pitman said.
That's the attitude of Kelley Guidry, an Air Force veteran who served for six years, including at Nellis Air Force base where she met her husband. She said she understands the argument made by the veterans groups, but wants veterans to get the care they need when they need it.
"I can see it from both sides, but I'm still at the end of the day a veteran who needs care, so whatever way I can get it is the way I want it," said Guidry, who started the North Las Vegas-based Forgotten Not Gone nonprofit veterans group with her husband. "I just want to be able to know if I need something done or need something taken care of, I can get it, whether it's outsourced or whether it's through the VA."
She said she doesn't believe the VA is spending its funding effectively. One thing she would want the new VA secretary to do is hire more veterans. "If the VA hired more veterans it would run more efficiently. They would know what is needed."
Veterans groups take on the White House
In his fiscal year 2019 budget blueprint, Trump requested $14.2 billion to cover veterans seeking health care outside of the VA. It's roughly a $1 billion increase over last year's request of $13.02 billion. That comes as the overall medical care request was $76.54 billion for 2019, less than the $77.4 billion in 2018.
Veterans groups and mostly Democratic senators are concerned with the trajectory of the funding toward more private sector care.
"Right now there's over 30 percent of veterans that are authorized to go outside the VA to private care, so, if you start going up to more than that, obviously that's more money going out of the VA instead of coming in to fix access issues," Augustine said.
Jackson had visited with senators on the veterans panel, including Heller, as well as with veterans groups, and he has said that he too opposes privatization. White House officials have made the same claim.
But veterans groups, who are resigned to working with Jackson or whoever is confirmed to the post, are concerned over the appetite within the Trump administration to further relax current restrictions on which veterans can pursue private care, a move they argue would take a step down a slippery slope that could ultimately undermine the VA and its mission to care for veterans.
"There's a tipping point at which the money and outflow into that [Choice] program bleeds the integrated health-care system in the VA dry," said John Hoellwarth, the spokesman for American Veterans, a congressionally-chartered veterans service organization also known as AMVETS, which has 250,000 members around the nation. "There's a tipping point at which one must come at the expense of the other."
Veterans groups agree that some access to private care is needed, but believe it should be limited. "Nobody should have to wait 45 days to get a flu shot or drive 200 miles to get a flu shot," Hoellwarth said. "We can all agree that some degree of community care is vital for veterans who live in very rural areas or have to wait a long time for the services they need."
Hoellwarth questioned whether Jackson would be able to fend off the forces within the White House that are pushing for more private health-care access for veterans. 
Jackson had said "the right things, but he still works for an administration that is influenced by the kind of people that got Shulkin in trouble for taking the same tack," Hoellwarth said.
Sen. Sherrod Brown, a Democrat from Ohio and member of the veterans affairs panel echoed the point.
"I think you want a nominee who will stand with veterans groups," Brown said "When you privatize, the owners of the companies get wealthy, but veterans will see their service compromised. And you need a VA secretary who will not just say he'll fight the privatization coming out of the White House, but is willing to lose his or her job standing up for veterans. That's what Shulkin did, that's what happened to him and I think you need some pressure on the White House to stop them."
But Sen. Mike Rounds, a Republican from South Dakota and member of the panel does not agree with the veterans groups. He argued that lawmakers must only do what's right for veterans irrespective of the VA.
Asked if he agrees that allowing greater access would hurt the VA's care, he said "No I don't. In fact, long term, I think we're going to worry about what's best for the veterans and not what's best for the VA."
Veterans groups also see Concerned Veterans for America (CVA), a conservative veterans group which has advocated for more choices for veterans to seek health care, as an influential force in the White House's approach to the VA. CVA is affiliated with Republican mega-donors Charles and David Koch. Pete Hegseth, a Fox News personality whom Trump considered for replacing Shulkin, once served as executive director of CVA.
The American Legion, the nation's largest veterans organization with 2.3 million members, also said it has strong views against privatizing the agency.
"We are very conscious about what people are proposing to be the future of that organization," said Joe Plenzler, director of media relations of the American Legion. "Ultimately, we believe it is the best system for addressing veterans health-care, educational, vocational and rehabilitation needs. We are 100 percent opposed to privatization as an organization. Our antennas are up. We are looking at proposals for any changes within the department. Ultimately, what we want to see is a very efficient, transparent, responsive department that addresses the needs of our nation's heroes."
Updated 4-26-18 at 8 a.m. to reflect Ronny Jackson's withdrawal.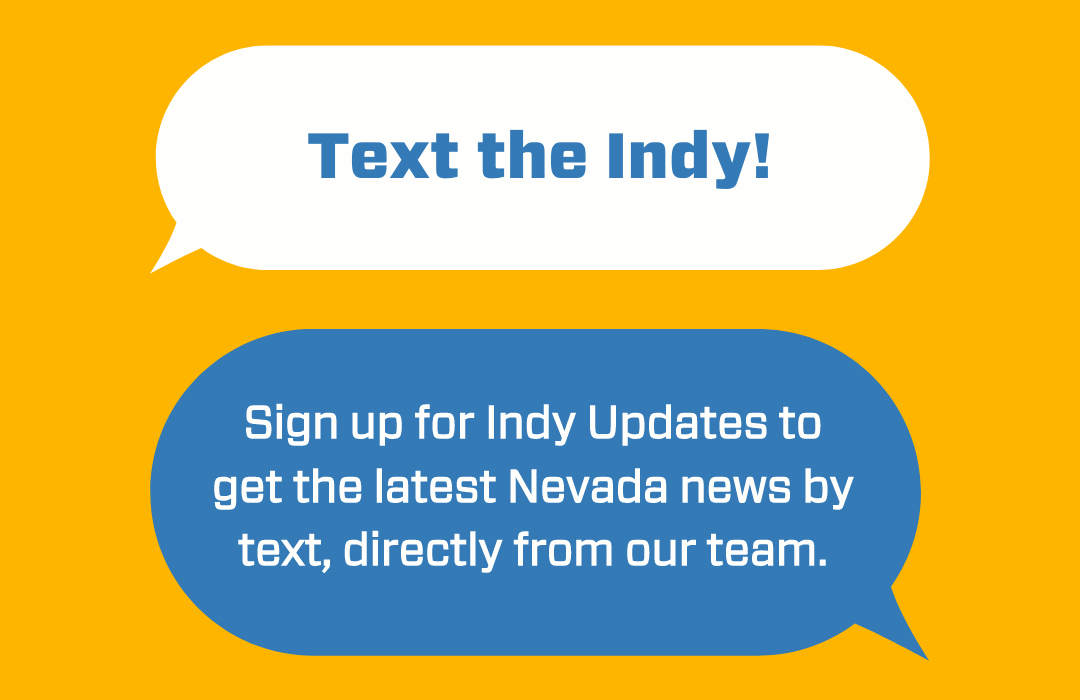 Featured Videos
Comment Policy (updated 4/20/2021): Please keep your comments civil. We reserve the right to delete comments or ban users who engage in personal attacks, use an excess of profanity, make verifiably false statements or are otherwise nasty. Comments that contain links must be approved by admin.