DNC approves nominating calendar with Nevada in second spot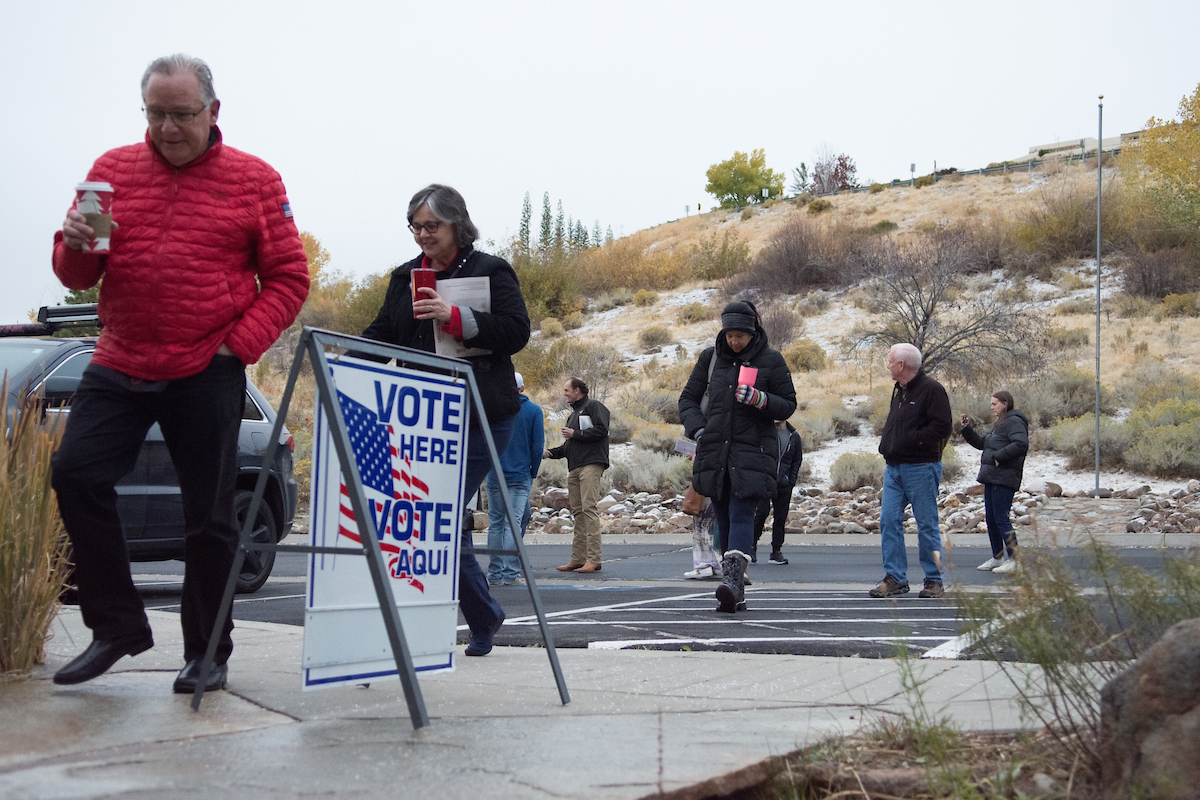 The Democratic National Committee officially approved the new nominating calendar its Rules & Bylaws Committee had negotiated, elevating Nevada to the second spot in presidential elections.
Nevada had previously gone third, after Iowa and New Hampshire.
The early window will begin with South Carolina on a Saturday, followed by both Nevada and New Hampshire on a Tuesday, move on to Georgia, and then close with Michigan. While Nevada had made a bid to go first, the state party and its DNC delegates accepted the outcome.
The DNC also extended the deadline for New Hampshire and Georgia to change state laws to move their primary dates. While Nevada's law, which mandates the state primary occur on the first Tuesday in February during presidential election years, is already in compliance, New Hampshire's law dictates that the state must hold the first primary. New Hampshire's leaders have vowed to leave the law alone, setting up further clashes with the DNC.
In a joint statement, Sens. Catherine Cortez Masto and Jacky Rosen -- both of whom had advocated for Nevada to go first -- applauded the DNC for moving Nevada up. The new calendar represented "historic" progress, they said, adding that elevating Nevada was in the interests of the whole party. And while not calling New Hampshire out by name, Cortez Masto and Rosen urged the DNC to keep the Granite State in line.
"The Democratic National Committee must also now lay out a clear plan to protect this new calendar and ensure robust enforcement mechanisms are in place," the senators wrote. "After so much work has been done to improve and diversify the early window, these rules and penalties must be strong enough to stop rogue states that refuse to comply with the new calendar from jumping ahead of Nevada."
In a memo, Democratic strategist Rebecca Lambe was even more blunt. The new calendar, she said, makes Nevada "the early state that matters most," given its large Latino and Asian American populations, strong union presence, and geographic location in the West. And she had harsh words for New Hampshire's efforts to jump the line.
"New Hampshire has so far refused to comply with the DNC's rules and will clearly jump both Nevada and South Carolina's position, which means they are choosing not to be a part of the early state calendar," Lambe wrote. "We expect the DNC to impose and enforce severe penalties on states and candidates who do not honor the rules as adopted. New Hampshire's non-adherence to the updated calendar will make them even more irrelevant in this process."