Does Cortez Masto support 'stripping $300 billion from Medicare?' Analysts say no.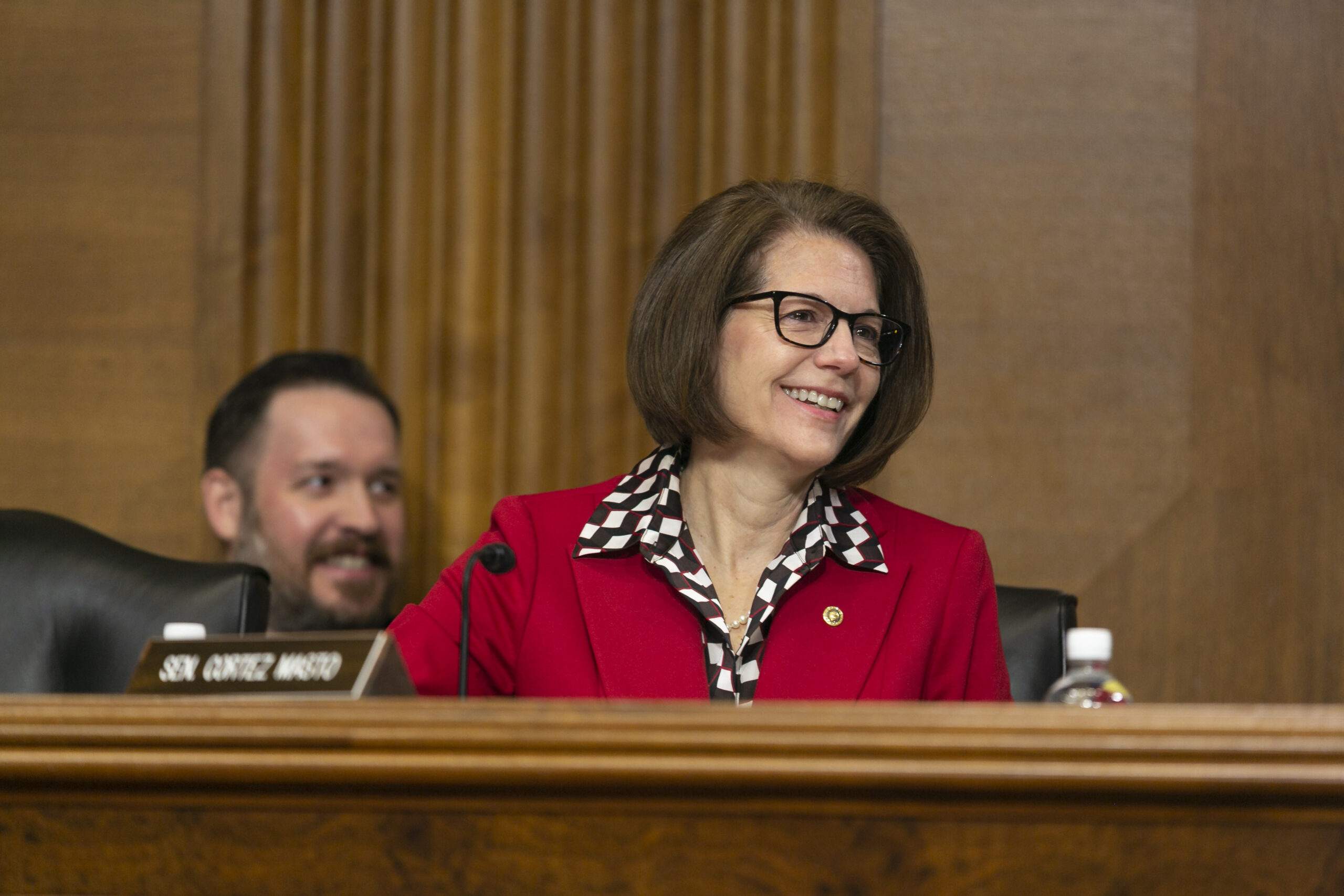 Sen. Catherine Cortez Masto (D-NV) took to the Senate floor Tuesday to debunk a "deliberately misleading" ad from a conservative dark-money group that claimed she supports "stripping $300 billion from Medicare."
The 30-second ad produced by nascent, dark-money group American Prosperity Alliance claims that "Congress is considering a bill that will strip $300 billion from Medicare — money seniors rely on for their medicine, their treatments, their cures."
"This couldn't be further from the truth," Cortez Masto said, adding that she has supported legislation to expand Medicare funding and services.
The Nevada Democrat said after the ad started running on TV, Facebook and via a text campaign, "hundreds of Nevadans began calling my office."
"In Reno this past weekend, Nevadans came up to me because they were concerned about these false accusations," Cortez Masto said during her speech.
The ad refers to prescription drug provisions contained in President Biden's "Build Back Better" plan, which had largely been whittled down from the initially proposed expansive, multi-trillion dollar domestic spending plan. Sen. Joe Manchin (D-West Virginia) blocked movement of the bill earlier this year, but has recently signaled a willingness to support a much stripped-down version focused on health care policy changes.
Under the measure, Medicare, which provides health care to the elderly, would be allowed to directly negotiate with drug makers on a limited subset of prescription drug costs.
The legislation would also extend enhanced premium subsidies provided under the Affordable Care Act for two years. (ACA). The enhancements were part of the 2021 American Rescue Plan and will expire at the end of the year.
Analysts agree with Cortez Masto that the bill would not be a cost to Medicare. The Congressional Budget Office estimated that the prescription drug component would save Medicare $288 billion over 10 years.
"The bottom line is that while the legislation is estimated to generate $300 billion in savings to Medicare from spending less on prescription drugs, it's not as if there will be $300 billion less in benefits available to Medicare beneficiaries as a result of this legislation," said Juliette Cubanski of the Kaiser Family Foundation.
A similar ad ran last month against Manchin and was fact checked by The Washington Post.
That ad was run by the 60 Plus Association, a right-leaning advocacy group. The group's president Saulius "Saul" Anuzis argued that the savings would not be used for Medicare as it would if the bill does not become law.
Garrett Watson, a senior policy analyst at the nonpartisan Tax Foundation, said the bill's savings would come at a cost, but not to Medicare. The cost would come from drug manufacturers doing less research and development due to the bill.
"So while the provision would not be a free lunch, it wouldn't be at the expense of Medicare spending, but it creates other negative effects like reduced innovation in drug research," Watson said.
The bill could come up in the Senate before the chamber leaves for its summer recess beginning Aug. 6.
Cortez Masto is up for re-election in November, and will face off against former attorney general and Republican candidate Adam Laxalt. A Republican victory in Nevada could swing control of the evenly divided Senate to the GOP.
This article was updated Wednesday July 27, 2022 at 7:56 a.m. to clarify that Sen. Catherine Cortez Masto (D-NV) heard from Nevadans last weekend in Reno about the ad.
This article was updated Wednesday July 27, 2022, at 11:03 a.m. to note that the ad was released by American Prosperity Alliance.
Featured Videos
Comment Policy (updated 4/20/2021): Please keep your comments civil. We reserve the right to delete comments or ban users who engage in personal attacks, use an excess of profanity, make verifiably false statements or are otherwise nasty. Comments that contain links must be approved by admin.