Don't downplay monkeypox — here's what you should know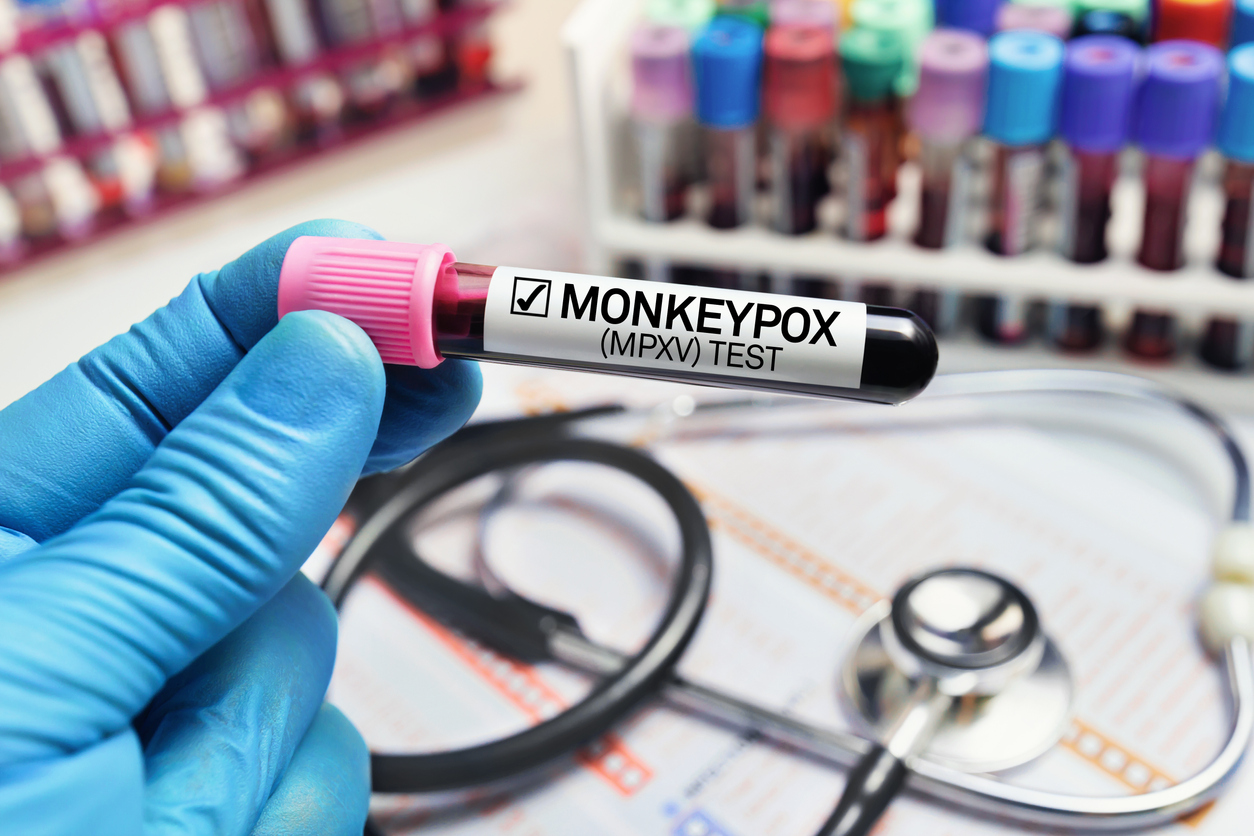 As cases of monkeypox infections continue to climb across the country, U.S. officials have declared the virus a public health emergency and the World Health Organization (WHO) has declared it a global health emergency. These recent declarations are vital efforts to help increase awareness about this public health threat, as monkeypox has often been downplayed and stigmatized as a disease that can only infect those within the LGBTQ+ community.
This is erroneous. Monkeypox — though usually not fatal — is highly contagious and can be contracted and spread by anyone.
Monkeypox and the vaccine used to prevent it have been around for decades. However, we are now seeing a resurgence of the virus as well as other once-eradicated infectious diseases. The reasons are multi-faceted, including delays in regular health screenings during the COVID-19 pandemic, less access to the monkeypox vaccine, misinformation about the virus, and a general distrust of vaccines.
What it is and isn't
To combat the spread of monkeypox, it is critical to understand what it is, and is not.
Monkeypox is a virus that can be spread from person-to-person by direct contact with a rash during intimate, skin-to-skin contact or by touching items that have been handled by an infected person. Sharing towels, clothes or drinking cups, as well as kissing, hugging or dancing with someone who has monkeypox, are all possible modes of transmitting the virus.
Monkeypox isn't just contracted through close, intimate physical contact, though. It is also transmissible through respiratory secretions and droplets. For example, if an infected person who has lesions in their mouth coughs, it is possible for the virus to transmit to others around them.
Additionally, as mentioned, the virus doesn't solely affect specific groups, populations, or sexual orientations — it can infect anyone, and is not discriminatory. Monkeypox can be debilitating. Long-term effects can include chronic fatigue and scarring and disfigurement, the latter of which can potentially impact a person's self-esteem and mental health. There have also been reports of malnutrition or kidney failure as result of painful mouth and throat lesions that prevented patients from swallowing food or drinking liquids.
It is also important to note that monkeypox is not the same as smallpox or COVID-19. While they share similar symptoms, the biggest difference in terms of symptoms is that monkeypox patients often have swollen lymph nodes, which can swell in areas such as the armpit or groin area.
Silent symptoms
The most recognizable symptom of monkeypox is a rash, which can appear one to three days after experiencing swollen lymph nodes or a fever. Yet there are other early "silent symptoms," or indications of being infected, that may not be as overt. These symptoms may include headache, muscle aches, chills, fatigue, and exhaustion as well as respiratory symptoms (sore throat, cough or nasal congestion), according to the Centers for Disease Control and Prevention (CDC). Not everyone will experience these symptoms; some may only develop a rash. Lesions or a rash will generally start to appear on the face of an infected person and then spread to other areas of the body.
Also, depending on a person's skin color, the rash may not look the same from patient to patient. On fair or lighter skin monkeypox may appear redder or more inflamed than photos seen in news reports or online. For an infected person with darker skin, the rash may not appear as red in color.
Treatment and prevention
Currently there is an approved medication called tecovirimat, or TPOXX, available to treat monkeypox. However, the drug is not readily available and securing it involves providers submitting an application to get the drug (stored in the country's Strategic National Stockpile) for patients. The virus will eventually run its course and is typically present in the body for approximately two to four weeks. Pain medication may be prescribed to those who are experiencing extreme pain as a result of the lesions.
Once the scabs or lesions fall off, a person is considered not contagious.
The best chance for not contracting the virus is getting vaccinated within four days of a known exposure. There are two vaccines that are used for the prevention of the virus infection including the two-dose JYNNEOS vaccine. To help prevent further spread of monkeypox, those who have the virus should self-isolate, avoid intimate contact with others and wear a mask, since it is possible to transmit the disease via respiratory droplets.
If you think you have been exposed or are experiencing symptoms, speak with your health provider or local health agency immediately to get tested and receive monkeypox vaccine eligibility information. Testing involves a healthcare professional taking a biopsy of a lesion.
As we recover and try to heal from the impact of the COVID-19 pandemic, it is critical now more than ever that we are informed, prepared, and united as a local and global community to help protect ourselves and combat the outbreak of this next public health threat.
For more information on monkeypox or the vaccine, visit the CDC at cdc.gov or your local health authority.
Dr. Bayo Curry-Winchell, M.D., M.S., is a board-certified, family medicine physician practicing urgent care physician based in Reno, where she serves as medical director for community engagement and health equity for Carbon Health and medical director for Saint Mary's Medical Group. Dr. Curry-Winchell is also a member of the Reno mayor's task force and Governor's Medical Advisory Team on COVID-19.
Featured Videos
Comment Policy (updated 4/20/2021): Please keep your comments civil. We reserve the right to delete comments or ban users who engage in personal attacks, use an excess of profanity, make verifiably false statements or are otherwise nasty. Comments that contain links must be approved by admin.