DREAMers still face uncertainty after Senate fails to act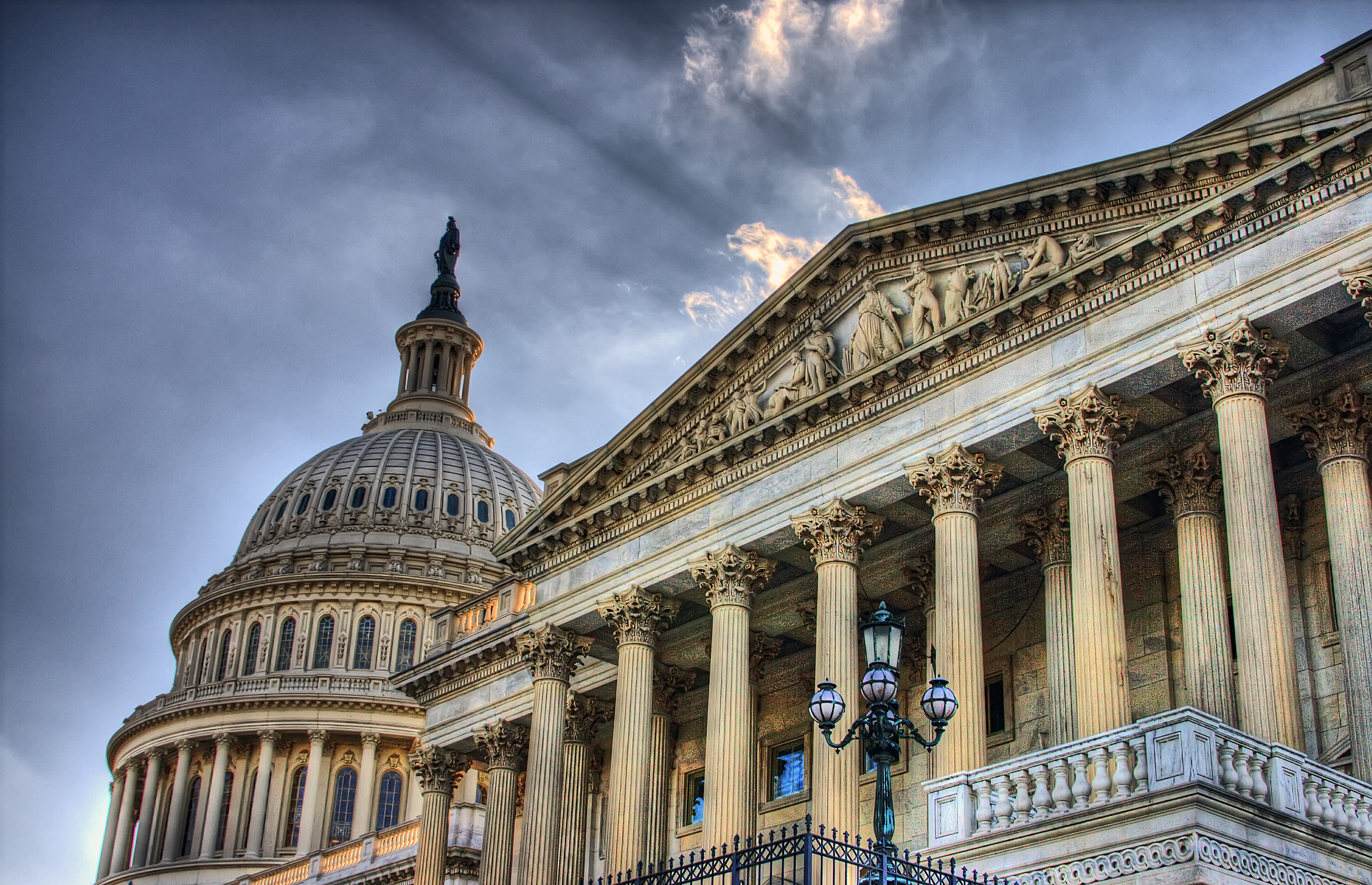 The fate of the nation's 1.8 million undocumented young people brought to the U.S. as children remained as uncertain as ever after the Senate on Thursday failed to advance any legislation to settle their status, including a plan proposed by President Donald Trump.
Republican Sen. Dean Heller voted for Trump's plan, a sign he's seeking to blunt attacks from GOP primary opponent Danny Tarkanian, who has accused Heller of not supporting Trump in the Senate. Democratic Sen. Catherine Cortez Masto opposed Trump's plan.
The DREAMers, as they are known, face a March 5 deadline, when the program—Deferred Action for Childhood Arrivals (DACA)—shielding them from deportation expires. However, legal wrangling over Trump's decision to end DACA could keep it in place for a while longer. Nevada has 13,000 people enrolled in DACA.
Cortez Masto, who took to the Senate floor this week to tout Nevada's DREAMers, said she was disappointed the Senate could not come together after tough negotiations on a compromise bill that was introduced by South Dakota Republican Mike Rounds and Maine independent Angus King, who works with Democrats in the Senate.
"The bipartisan bill to protect DREAMers was a compromise," Cortez Masto said Thursday, adding that she grudgingly voted for the measure, which along with providing a pathway to citizenship for the DREAMers, would also have provided $25 billion to build a wall along the Mexican border.
"That was a hard pill to swallow," she said, but she voted for the bill to protect DREAMers "in my state and across the country and that's what this is about."
The measure failed to win the 60 votes needed to advance in the Senate, in part because the White House threatened to veto the measure over the fact that it did not go far enough in overhauling the immigration laws.
One key difference centered on the issue of family unification. The Rounds-King and Trump plans are both aimed at banning parents who brought their children to the U.S. illegally from obtaining citizenship. But the bipartisan plan would mostly preserve the current family-based immigration system, which Trump wants to dramatically limit. He has called for allowing citizens to sponsor only spouses and minor children, cutting out parents, adult children and siblings.
Heller voted against the Rounds-King measure, but supported a bill that came closest to Trump's proposal. That plan also failed to win the 60 votes needed to advance in the Senate.
Heller's strategy to flex his conservative muscles ahead of the June GOP primary could complicate his path in the general election, where he will need to win over independents who have been put off by the Trump administration. Democratic Rep. Jacky Rosen, who is challenging Heller, was quick to point out his immigration vote.
"@DeanHeller refused to work on a bipartisan solution — instead, he took orders from Trump. As Nevada's next senator, I'll stand up for our Dreamers & immigrant families," Rosen wrote on Twitter.
Along with legalizing the DREAMers, funding the border wall and limiting family-based migration to just spouses and minor children, the Trump-backed measure, which was sponsored by Iowa Republican Charles Grassley, would also have overhauled the diversity visa lottery to make it merit-based.
Heller also voted against another bipartisan amendment, offered by Arizona Republican John McCain and Delaware Democrat Chris Coons, that would have helped the DREAMers and provided some border security funds, but not for the southern border wall. And he voted for a measure that would have withheld federal funds from sanctuary cities, which do not cooperate with federal immigration officials. Cortez Masto voted for the McCain-Coons bipartisan bill and against the sanctuary cities proposal.
The lack of success in the Senate prompted Democratic Rep. Dina Titus to issue a statement urging her colleagues to keep pushing for a solution.
"As the March 5th deadline approaches, we must continue to fight for Nevada's DREAMers and not fall for any more hollow Republican promises," she said.
As the Senate debated immigration this week, House Republicans have said that they are whipping up support for a conservative bill sponsored by Virginia Republican Bob Goodlatte, a measure that Republican Rep. Mark Amodei said he does not support.
"We're busy working with Goodlatte on his bill because we have some concerns about that," Amodei said, noting that he leans 'no.'
Amodei said he is concerned with a provision that would require DACA recipients to renew their legal status every three years.
"Why would we create an in-perpetuity sign-up?" he asked, adding that the young immigrants have been sufficiently vetted to receive DACA. "I don't think it's amnesty."
He also is concerned with the H2-A temporary workers visa. "A lot of the sheep industry are bringing people in and they are getting stolen by other industries and no one's doing anything about it," Amodei said. "It makes it real tough to be in the sheep business."
The Nevada Independent is raising $200,000 by Dec. 31 to support coverage of the 2024 election.
Tax-deductible donations from readers like you fund this critical work.
If you give today,your donation will be matched dollar-for-dollar.
Give + Get Matched
Featured Videos