'Ecologic catastrophe' or 'government gaslighting?' Senator, activist debate wild horses
The 'Dust up in the Desert' featured a lively back-and-forth between Sen. Ira Hansen (R-Sparks) and wild horse advocate Scott Beckstead.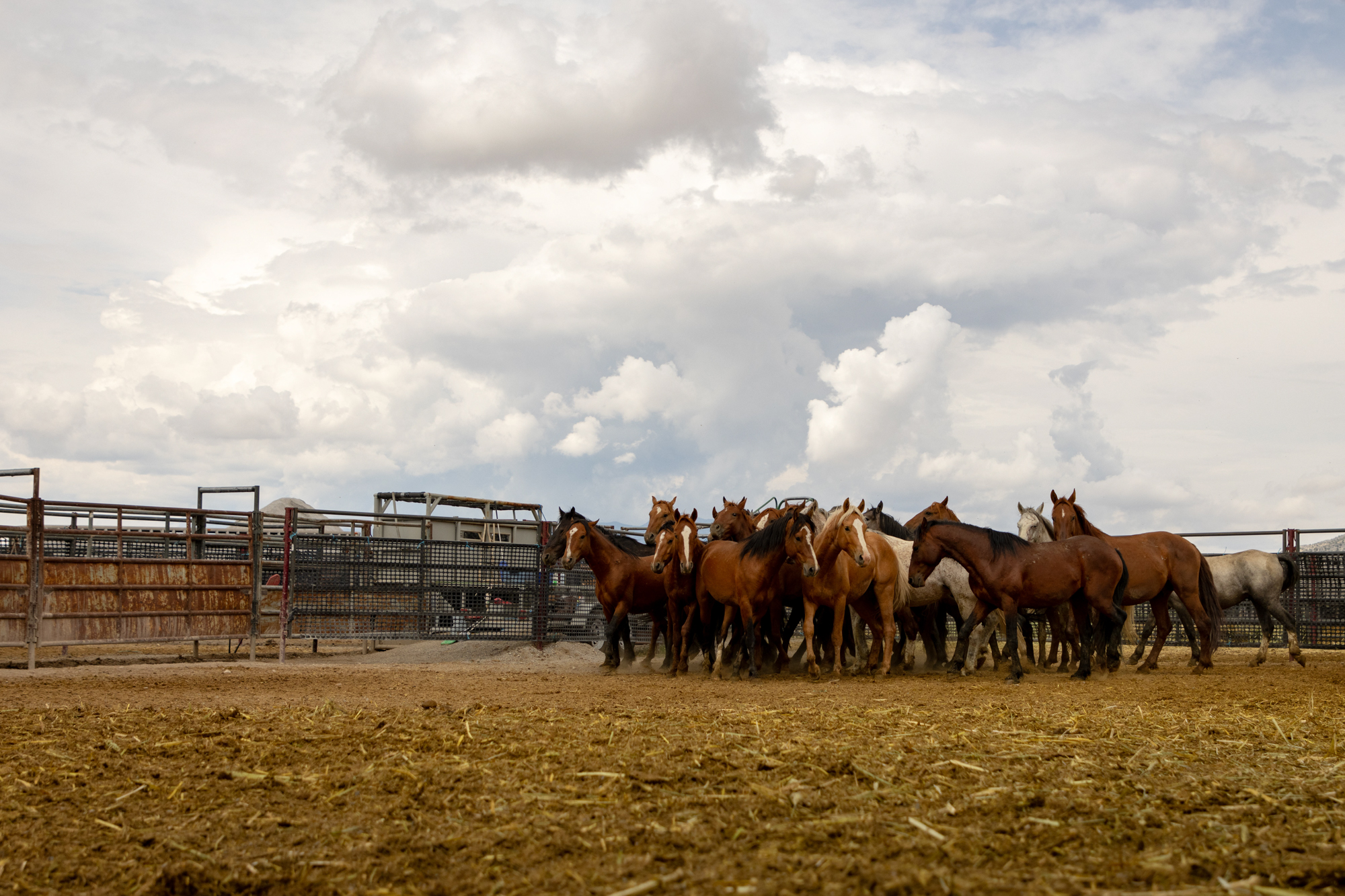 Many of the debates over Nevada's wild horse population and management take place on social media.
But on Thursday, Sen. Ira Hansen (R-Sparks) and Oregon-based animal rights activist Scott Beckstead took their debate over wild horses and their impacts on the Silver State off the internet and onto a debate stage in Elko County.
Hansen defended arguments put forth by federal and state agencies that claim wild horse populations in the West are too high, damaging rangeland and negatively affecting other wildlife.
Beckstead countered that the crisis is being created by government officials pandering to demands by the livestock industry.
In July, Hansen sent a letter to Nevada's federal delegation calling on them and the Bureau of Land Management (BLM), the federal agency tasked with managing most of Nevada's wild horses, to take action "due to the ecologic catastrophe being imposed on our indigenous flora & fauna by man-made feral horse overpopulations." He included declarations of emergencies filed by seven rural counties.
Following Hansen's letter, Beckstead issued a challenge to Hansen through a social media video to debate the senator's claims that wild horses are causing an "ecologic catastrophe." Beckstead is the director of campaigns for Animal Wellness Action, a nonprofit pro-animal advocacy group.
Hansen responded to Beckstead by posting his own video accepting the challenge.
Touted as "The Dust-Up in the Desert: A live debate on wild horses and their place on our public lands," a crowd of roughly 200 people gathered Thursday at the Elko County Convention Center for the heated two-hour back-and-forth.
Hansen is a third-generation Nevadan born and raised in Sparks. He's served in the Legislature for more than a decade, and he and his wife, Assemblywoman Alexis Hansen (R-Sparks), represent residents across more than 33,000 square miles of mostly rural Northern Nevada.
Beckstead worked as an attorney for 17 years in Oregon before going to work full-time in animal protection. He is still based in Oregon, a state with about 4,500 wild horses.
Nevada has more than 40,000 federally managed wild horses and burros, and population management is a controversial and complex topic.
Hansen and Beckstead were each given 20 minutes for opening remarks, 10 minutes for a rebuttal, 10 minutes for a cross examination and 10 minutes for closing remarks.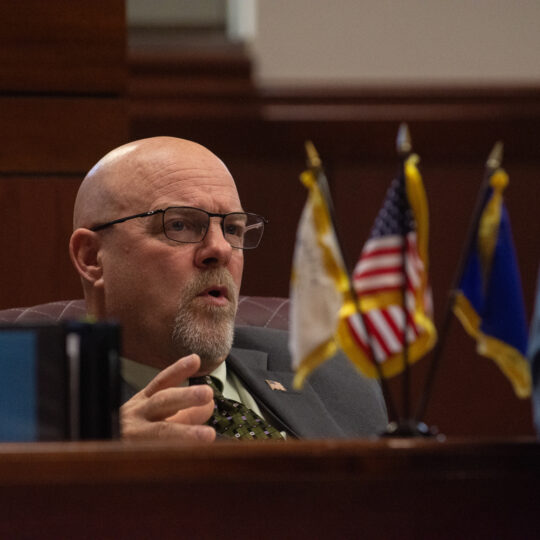 Debating the numbers
Hansen opened by sharing statistics he attributed to the BLM — that Nevada's landscape can support somewhere between 7,000-14,000 horses. Those are numbers, he said, that are backed by science, not by "taking a wild guess at it" — an indirect response to Beckstead's claim that while driving down Nevada's highways, he saw more cattle than horses.
"I'm just saying with my encounters of Nevada, where horses are supposed to be swarming the land, that I thought I would see more wild horses," Beckstead countered.
Beckstead disagreed with the numbers provided by Hansen and the BLM but said for the sake of the debate he would agree to them.
A spokesperson for the BLM confirmed after the debate that Hansen accurately represented the agency's position.
BLM 'in bed' with the livestock industry
Beckstead threw out some of his own numbers — that there are 430,000 cattle, 58,000 sheep and close to 50,000 wild horses and burros in the state. Those numbers, Beckstead said, show that livestock is the baseline cause for failing grazing allotments and that the BLM is "in bed" with the livestock industry.
Hansen refuted those claims, calling them "ridiculous."
There were 670,000 head of cattle on the range in 1971, whereas there are now between 430,000-450,000 on the range — a 30 percent decline, according to Hansen.
"The idea that the BLM is in the back pocket of the livestock industry is ridiculous," he said.
A 'disinformation campaign'
Beckstead called out federal and state agencies for running what he called "a mass public disinformation campaign." The BLM, Nevada Department of Wildlife, United States Geological Survey, state politicians like Hansen and the seven rural counties that declared states of emergency this year related to the impacts of wild horses are all complicit in the campaign, he said.
The number of horses the rangeland can sustain — known as "appropriate management level" — is a politically contrived number, Beckstead said.
"It's a number snatched out of the air by the BLM … that enables industrial scale livestock grazing on our public lands," he said.
Hansen asked Beckstead if he "owes an apology to the good men and women of these agencies" for "belittling them."
"I don't look at it as vicious slander," Beckstead replied.
Impacts on wildlife
Hansen showed images provided by federal and state officials showing degraded landscapes in areas grazed by wild horses, not livestock, and horses scaring off other wildlife from watering holes.
Beckstead said that horses can peacefully coexist with other wildlife. He then questioned state-issued hunting tags that allow hunters to kill wildlife such as mule deer and sage grouse.
"Nevada still allows mule deer hunts and makes no mention of livestock — but blames horses," Beckstead said. "Again, I don't see wild horses out there actually killing mule deer."
SB90
During the 2023 legislative session, Nevada lawmakers took up but ultimately declined to act on SB90, a bill that would have established the wild mustang as Nevada's state horse. After heated debate in the Senate Committee on Natural Resources, which Hansen served on, the bill passed out of the Senate with an 18-3 vote but died in the Assembly.
Beckstead asked Hansen if he prompted the rural Nevada counties to declare emergency resolutions in opposition to SB90.
"This was evolving long before the SB90 bill," Hansen replied.
Closing comments
Closing remarks by the debaters spanned the gamut, from Beckstead criticizing the ecological impacts of mining and highlighting what he described as the failures of Deb Haaland as Secretary of the Interior, to Hansen asserting there is a lack of funding for the BLM.
"We have a serious overpopulation of feral horses … It makes me sad. I want to see healthy Nevada rangelands. For wildlife. For horses … When you actually see what's going on on the range, it's not the livestock," Hansen said. "We haven't been able to properly manage the horses in Nevada since 1971."
Beckstead argued that financial motives are at play and that the cattle and sheep are "the real nonnative invasive species" causing "ecological disaster."
"It's driven not by science, but by a political and financial agenda. It's about tax-subsidized grazing … This is government gaslighting in service of government grift. People are making a lot of money by saying wild horses are overpopulated."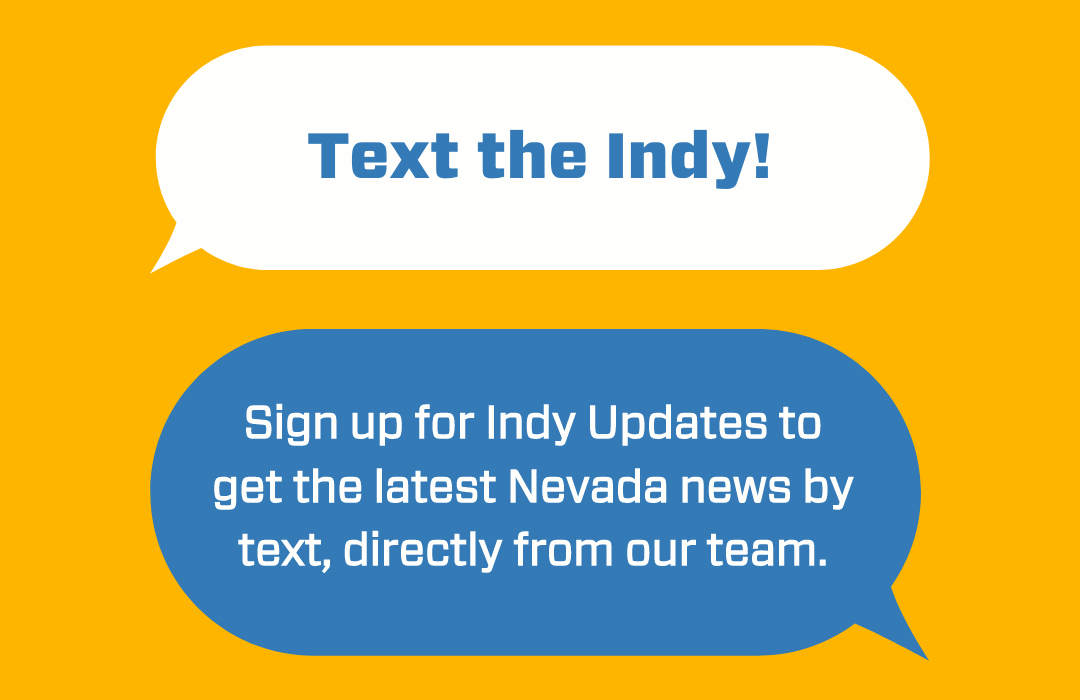 Featured Videos