Closeup shot of a doctor having a consultation with a patient in his office. Image via iStock.com.
Employer health care is still best option for employees
April 27th, 2021 - 2:00am
The economic devastation resulting from the COVID-19 pandemic has hit Nevada hard. At one point over 300,000 people were out of work.
One of my biggest concerns throughout the past year has been how can we help keep employees on their employer health care plan after they were laid off.
As an independent insurance brokerage, our firm manages hundreds of small business employee benefit plans, so I personally understand the challenge for small businesses to continue to protect their valuable employees. We also consult with a number of organized associations to help them aggregate their purchasing power and construct their own association health insurance program for their membership. The demand has been high for these programs, and has proven to be a game-changer for these small employer members who need quality coverage at a competitive and stable price for their valued employees.
Through no fault of their own, countless Nevadans who lost jobs in the midst of the historic public health crisis also lost their employer-sponsored health insurance coverage.
As an illustration of the devastating impact of this massive loss, our state's Medicaid enrollment swelled past 800,000 in January – up by more than 100,000 from the same time last year.
Fortunately, there are signs that our economy is rebounding. As businesses continue to rehire, it's never been more important to prioritize getting people back onto employer-sponsored health plans.
Businesses of all sizes provide comprehensive health coverage to employees and their families, covering a majority of Americans. This coverage empowers employees to improve their health and helps ensure financial security for themselves and their loved ones.
Providing coverage through work is one of the most efficient means we have of enrolling individuals and families in affordable coverage. And because employers have a vested interest in the health and financial security of their employees, employer–provided coverage continues to be a bedrock of our entire health care system.
Employer-provided health coverage gives people control over their health care needs, while providing the peace of mind that comes with knowing they are protected when they need it most.
Beyond providing comprehensive coverage, getting Nevadans back on their employer-provided coverage plans will also alleviate another emerging issue: the need to address delayed care. As many as one-in-five Americans delayed seeking non-Covid related care they needed during the pandemic.
As a business owner, it is clear to me why close to 70 percent of workers are satisfied with their employer-sponsored health coverage. Employer provided plans consistently deliver strong provider networks, comprehensive coverage, and quality services at an affordable cost. Most include access to COVID-19 testing and vaccines, as well as mental health and telehealth services.
I can think of no better way to take care of my own staff than by investing in their health and well-being. Their satisfaction will help us better serve our customers. Being able to provide employer-provided coverage is truly essential in these trying times, and I know it's a source of comfort for my staff. We need to continue to find ways to strengthen employer-provided coverage and deliver peace of mind to more families.
Valerie Clark is the president of Clark and Associates of Nevada, an insurance brokerage firm specializing in the development of creative health insurance plans for employer groups of all sizes.
Please join us for
IndieTalks: The rise of nonpartisans in Nevada
Tuesday | May 25, 2021 | 5:00 p.m.
Details & RSVP
Thank you to our sponsors: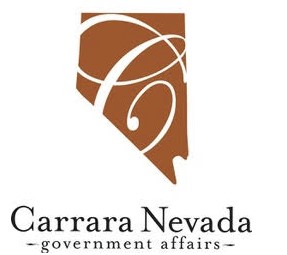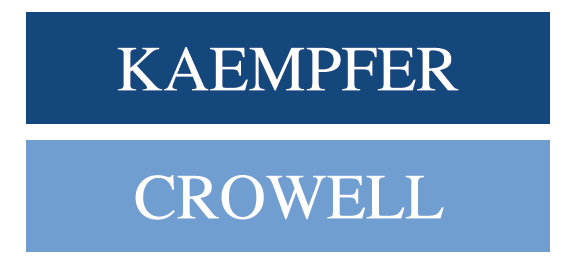 Comment Policy (updated 4/20/2021): Please keep your comments civil. We reserve the right to delete comments or ban users who engage in personal attacks, use an excess of profanity, make verifiably false statements or are otherwise nasty. Comments that contain links must be approved by admin.