Ensuring kids have access to doctors beyond COVID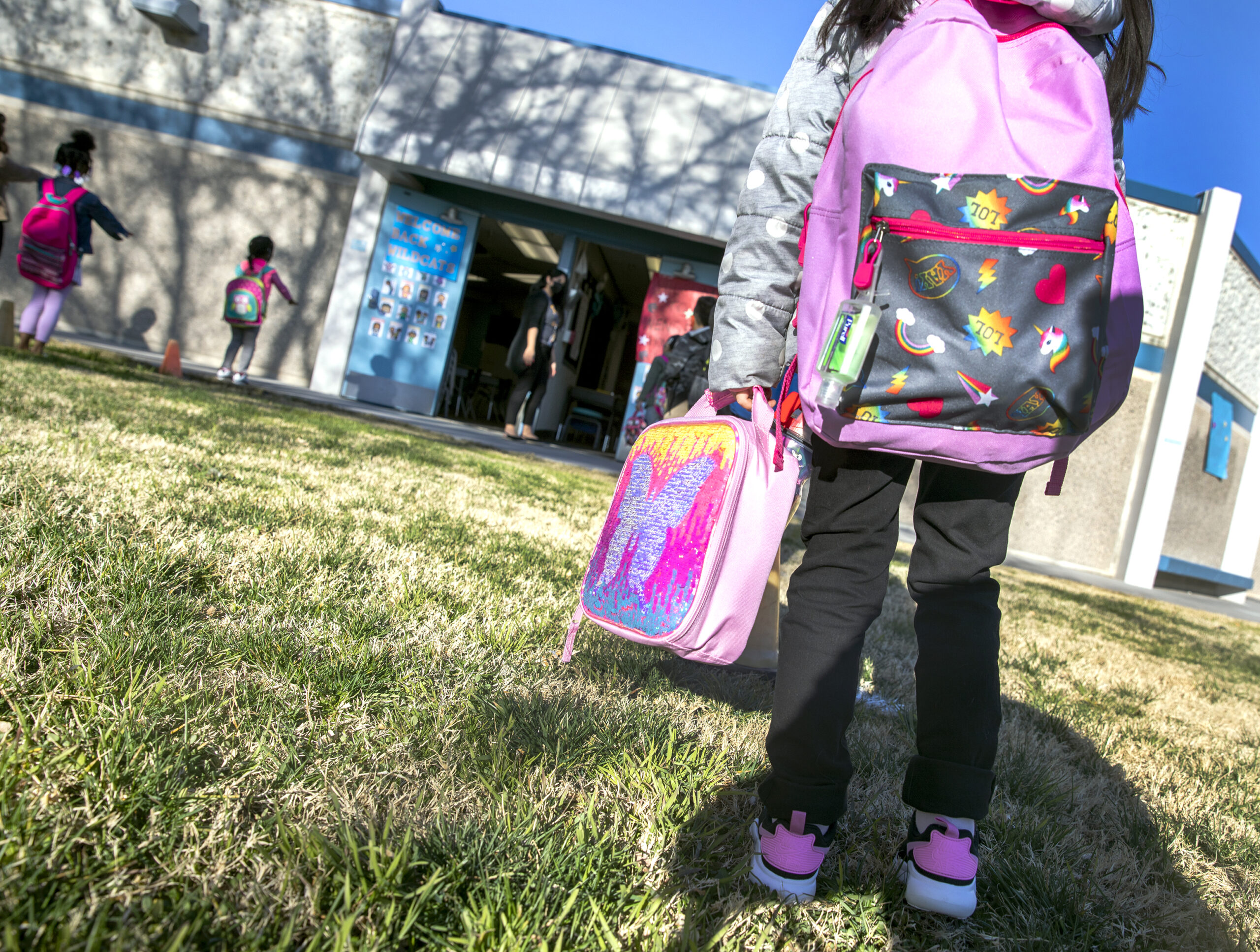 As summer ends and the start of a new school year grows closer, pediatric offices throughout Nevada and the U.S. prepare themselves for a flood of incoming appointments. Anxious parents call to "squeeze in" that necessary appointment so their child/ren can attend childcare, play a sport, or attend school. Many of them are hoping to get their child up to date on recommended and required vaccines.
Over the years, pediatric office staff have tried various approaches to spread out appointments leading up to this inevitable back-to-school rush, including reminder calls, mailed postcards, and in-office incentives. Pediatricians can better perform Early and Periodic Screening, Diagnosis, and Treatment (EPSDT) well exams and engage in patient education around missed vaccine doses when they are not overwhelmed by spikes in patient demand.
What makes the back-to-school rush even more challenging are the large number of families who realize too late that their health insurance has expired. Many of us, at one time or another, have struggled to manage the paperwork required to keep our health insurance. Nearly 1 in 3 Nevada children are covered by Medicaid, and they are at especially high risk of losing their coverage due to churn. Churn is the temporary loss of coverage in which enrollees disenroll and then re-enroll within a short period of time, mainly because of the nature of the fluctuating income levels of low-wage earners.
When the U.S. declared a public health emergency (PHE) for the COVID-19 pandemic in February 2020, it meant children and families enrolled in Medicaid remained covered. This continuous coverage is one of the silver linings of the COVID-19 pandemic. For more than two years, no Nevada child on Medicaid has lost health insurance coverage or been denied access to see a doctor.
Recently, Georgetown University's Center for Children and Families released a report that found millions of children are at risk of losing healthcare coverage when the PHE ends. Stability that has been afforded to children and families during the unstable period of the pandemic is likely to end this year, and children in Nevada and five other states were identified in the report as being at higher risk of losing their Medicaid coverage. What has us especially worried is the potential that a high percentage of Nevada kids who remain eligible for Medicaid coverage will lose it because of administrative and procedural barriers — long call-center wait times, undelivered mail and missing paperwork.
One long-championed solution to Medicaid churn is more robust funding of Nevada's Medicaid programs. Other states have shown that funding postpartum parents and children for 12-month periods leads to more efficient health care, reduces the impact of inconsistent incomes on families, eases the administrative burden and costs, and gives states better tools to hold health plans accountable for improving health outcomes equitably.
By reducing the administrative costs associated with enrollees cycling on and off Medicaid, states can dedicate more Medicaid dollars to pay for quality health care and at parity with Medicare, a policy that has been shown to increase children's access to care. The fight for continuous coverage started long before the current pandemic and we will continue to advocate with state legislators until the change is made permanent in Nevada.
The state of Nevada cannot keep kids enrolled in care if they do not know where to send notifications and requests for information. While we work on our long-term solutions to churn, we urge Nevada parents to take simple and immediate action to avoid losing access to care by verifying their mailing address and other contact details with their health insurance company, as well as on the state's Access Nevada website.
Vanessa Slots, MD, FAAP is the president of the Nevada chapter of the American Academy of Pediatrics. Tiffany Tyler-Garner, Ph.D., is the executive director of Children's Advocacy Alliance.
The Nevada Independent is raising $200,000 by Dec. 31 to support coverage of the 2024 election.
Tax-deductible donations from readers like you fund this critical work.
If you give today,your donation will be matched dollar-for-dollar.
Give + Get Matched
Featured Videos