Extension: A vital investment to improve lives of Nevadans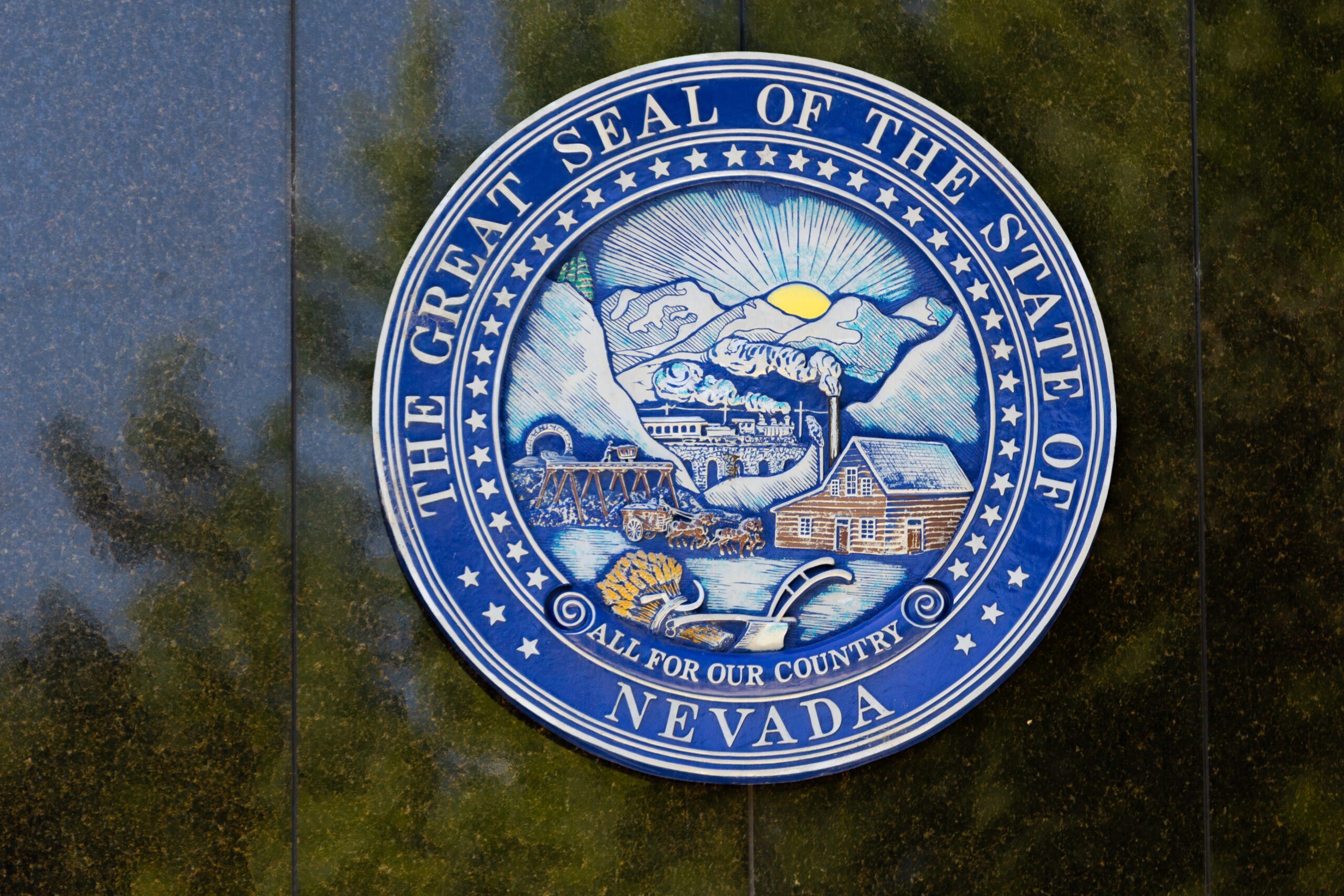 There's no question that Nevada's lawmakers are facing difficult decisions regarding how to shape a state budget in the wake of a global pandemic and the resulting economic crisis. When determining how best to fund the recovery and create a stronger future, legislators should consider investing in statewide programs with a proven record of improving the lives of all Nevadans, in rural, suburban, urban and inner-city communities alike, starting with the UNR Extension.
While many Nevadans might not be familiar with the name "Extension," they are almost certainly beneficiaries of its programs. A unique county-state-federal partnership, Extension empowers farmers, ranchers, small business owners and entrepreneurs, parents, youth, seniors and communities of all sizes to meet critical challenges like adapting to changing technologies, improving nutrition and food safety, preparing for and responding to emergencies, protecting our environment, educating our youth and preparing them for college and careers, and much more.
With local offices in nearly every Nevada county, and five in Clark County with another one planned, Extension and its employees provide Nevada residents with research-based information and educational programs that have a lasting impact:
· More than 70,000 youth learn communication, problem-solving, decision-making, self-responsibility, conflict resolution, community leadership and career development in hands-on, peer-driven learning experiences in Extension's 4-H Youth Development Programs. And 4-H youth are much more likely to go to college, engage in science activities outside of school, and contribute to their communities.
· Educators across the state have a better idea of what worked, and what didn't, in delivering education to our youth during the pandemic, thanks to a needs assessment conducted by Extension.
· Many small-business owners, both English- and Spanish-speaking, are still in business and have found ways to adapt during COVID, and for the future, to have more profitable and sustainable businesses, thanks to workshops and assistance from Extension and its partners.
· Youth (and adults) in Las Vegas' underserved Westside now have access to computers and the internet, and a host of other educational activities, at Extension's new AD Guy Knowledge Center.
· Child care workers have improved knowledge, skills and abilities, and meet Nevada State Licensing requirements, from training developed and provided by Extension.
· Families who experience domestic violence have first responders trained by Extension on how to respond to calls reporting domestic violence. The families also get help in recovering from domestic violence from Extension programs where they learn how to communicate and interact with one another to prevent such incidents in the future.
· Many schools and senior centers are now providing more nutritious foods, healthier activities and healthier environments due to assessments and work performed by Extension.
· Counties have timely data that helps them to better understand trends in their demographics, as well as social, economic, land use, fiscal and environmental characteristics, improving county-level planning efforts.
· SNAP-Ed (food stamp) recipients can now use their benefits at many farmers markets, increasing the nutritious foods they purchase and consume while also supporting local farmers, due to Extension work with farmers market vendors.
· Women in Nevada prisons and rehab centers are getting to the root causes of their opioid addictions – healthy body image and weight loss – and learning how to deal with those issues, reducing relapse into their addiction, and re-incarceration, due to programs developed and delivered by Extension.
· Landscape workers and pesticide applicators have improved knowledge and skills to provide residents with quality work, while protecting our natural resources, from training developed and provided by Extension.
· Farmers and ranchers have somewhere to turn to get information and research on efficient irrigation systems, pest management and new crop choices for Nevada's climate.
· Those in food deserts (far away from nutritious food choices), such as many in Nevada's tribal communities, receive help constructing hoop houses and learning how to grow nutritious foods.
Many of these programs were developed as a result of the unique partnership between Extension and Nevada's 17 counties. In our roles as director of Extension in Nevada and the president of the Nevada Association of Counties (NACO), we have formed a true partnership that works to improve the lives of all Nevadans. Often at the request of counties, Extension educators conduct needs assessments to determine the critical and unique needs in each community, and they develop research-driven and evidence-based programs to address those needs. This partnership is at the heart of the University of Nevada, Reno's three-part, land-grant mission: engagement, research and teaching.
It is this partnership that is now being threatened in the face of economic challenges.
Drastic reductions in state funds puts burden on counties, eliminates programs
Historically, counties and the state have been making relatively equal contributions to the Extension budget. However, state funding for Extension has dwindled dramatically since 2009, and the counties have tried to pick up the slack in the short term, but that model is simply not sustainable. The counties are now contributing $10.4 million annually, while the state is contributing only $4 million.
In fact, Nevada already receives the lowest amount of state funds for Extension per capita among its cohort of 12 Western land-grant universities. In real terms, this means, for example:
Nevada with its population of 3 million allocates $4 million to Extension.
Idaho with its population of 1.8 million allocates $15.2 million to Extension.
New Mexico with its population of 2.1 million allocates $13.1 million to Extension.
Oregon with its population of 4.2 million allocates $27.4 million to Extension.
Additionally, an over-reliance on county funds inevitably leads to inequities in how programs can be implemented across the state. Monies contributed to Extension from a particular county must be spent in that county. But, state funds are flexible, allowing the Extension Director to allocate the funds for programs where they are most needed, despite geographic location. State funds allow the Director to take a successful program that was developed and delivered in one county, and replicate it in another county also needing help with the same issue, but not having the county funds available to do so.
For example:
· High-impact programs developed in Clark County over the past few years, such as trainings for child care workers, are now offered elsewhere in the state that previously had no access to such programs.
· Programs developed in Washoe County to teach people how to grow their own healthy food are now offered in other counties.
· Programs developed in Churchill and Elko Counties to help communities with domestic violence issues are going to be expanded into other areas of the state, including Clark County.
State funds are crucial for ensuring equitable access to programs that address critical needs across all of Nevada's communities.
Extension plays a vital role in fulfilling the University's land-grant mission
Beginning in the mid-1800s, states received land to establish institutions of higher learning, to bring the benefits of emerging research and knowledge to the entire state. Five pieces of federal legislation provide the funding structure for these land-grant institutions.
· The Morrill Act of 1862 financed, through land grants to states, the establishment of "peoples'" universities charged by law to:
Expand access to education to all and provide practical education, while not detracting from traditional education
Help promote jobs, employment and socio-economic development
Provide for the teaching and advancement of sciences
Through this act, the "State University of Nevada" was founded in Elko in 1874 as Nevada's first institution of higher education. This land-grant university later became "Nevada State University" in 1881, moved to Reno in 1885, was renamed "University of Nevada" in 1906, and then "University of Nevada, Reno" in 1969.
The Morrill Act did not provide ongoing funding, so four additional acts were passed:
· The Hatch Act of 1887 funded Agricultural Experiment Stations for land grants to conduct research, and added annual federal funding, with states being required to provide some matching funds.
· The Second Morrill Act of 1890 provided more funding and made sure states receiving funding would provide for service to all, despite race or color.
· The Smith-Lever Act of 1914 established a national Cooperative Extension Service, providing ongoing funding, requiring states to match some funds, and setting the stage for the federal-state-county partnership. This partnership was to "aid in diffusing among the people of the United States useful and practical information" and to increase farm productivity and improve rural life.
· The Elementary and Secondary Education Reauthorization Act of 1994 funded Native American colleges located in remote, underserved communities that lacked access to higher education
In order to be part of the Cooperative Extension Service national system, and to accept the federal funds, Nevada Revised Statutes 549 were added stating that Extension in Nevada would provide for educational, research, outreach and service programs:
· Pertaining to agriculture, community development, health and nutrition, horticulture, personal and family development, and natural resources
· In Nevada's rural, urban, suburban and inner-city communities
It also added the counties to the federal-state partnership:
· The Director of Extension and the county commissioners may enter into cooperative agreements that provide a county tax levy of not less than 1 cent on each $100 of taxable property to fund Extension work in that county. In Nevada, the Director of Extension is hired by the University with input from stakeholders, including the counties, but the candidate chosen must be approved by the USDA (federal government). [The authors of this op-ed met this way: Commissioner Kirkpatrick was on the search committee that recommended hiring Dr. Lyles.]
Similar state legislation, NRS 396.790, was added to create the Nevada Agricultural Experiment Station Fund, and to partially support it with state funds. It authorized the Director of the Experiment Station to enter into cooperative agreements with the USDA, setting up the matching funds and state-federal partnership.
Time to stop, and then reverse, the tide
Now more than ever, residents in all corners of Nevada need access to the educational programs and services provided by Extension, to help grow their businesses, educate their children, improve their health and nutrition, preserve our natural resources, and more.
It is an essential time to begin returning to the formerly equitable state-county partnership. A great first step would be to exempt Extension from the proposed 12 percent budget cut. We encourage the university, our legislators and governor to work together to do so. It doesn't correct the vast inequity or solve the entire problem, but it's a step in the right direction.
Marilyn Kirkpatrick is chair of the Clark County Commission and president of the Nevada Association of Counties (NACO); Ivory W. Lyles, Ph.D., is director of Extension and associate dean for engagement with the College of Agriculture, Biotechnology & Natural Resources at the University of Nevada, Reno.
The Nevada Independent is raising $200,000 by Dec. 31 to support coverage of the 2024 election.
Tax-deductible donations from readers like you fund this critical work.
If you give today,your donation will be matched dollar-for-dollar.
Give + Get Matched
Featured Videos