Federal officials predict shortage for Lake Mead in 2020, adding more pressure on states for drought plan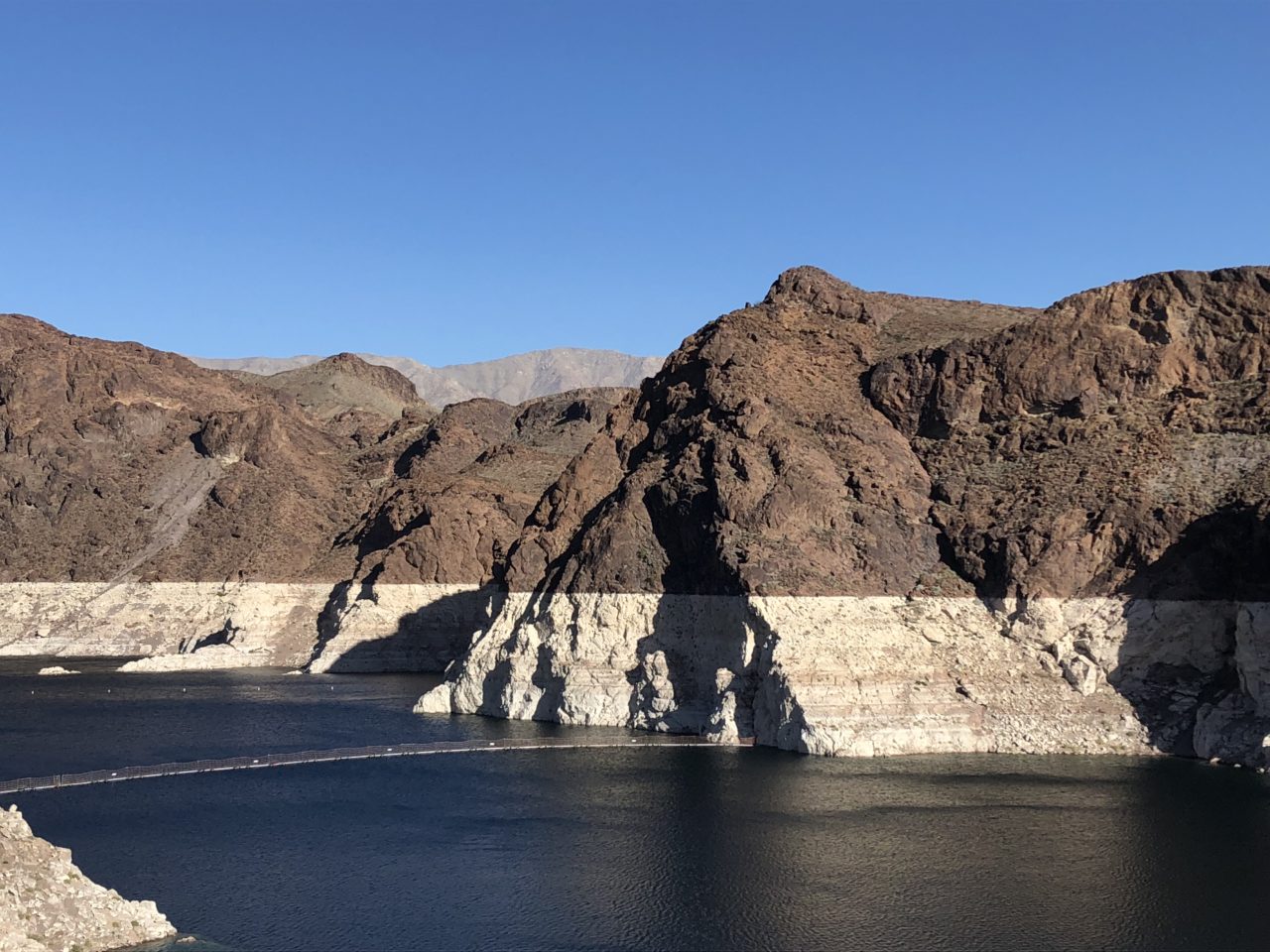 Thirty miles outside of Las Vegas, Lake Mead holds back Colorado River water for tribes, farms and growing cities across the Southwest. The reservoir, impounded by the Hoover Dam, is one of the most visible symbols of drought in the West. In nearly two decades of drought, the storage bank for the regional economy — and Las Vegas' primary water supply — has dropped so many feet that there is a white chalky "bathtub ring," a stark imprint of where the water line used to be.
Now the reservoir is teetering at the edge of shortage.
On Wednesday, the federal agency charged with managing the West's water released a report showing a likelihood that shortages at Lake Mead will be starting in 2020. It would mark the first cuts on the Colorado River, where some states would be required to reduce the amount of water they divert from the river. It would also reflect a long-coming reckoning with historical overuse, made worse by drought, that water managers see as an increasing threat to the water supply.
The study, released by the Bureau of Reclamation, places more pressure on Arizona, California and Nevada — the states that draw water from Lake Mead — to complete a drought plan. Some form of the plan has been discussed for about eight years, and it was expected to be completed this year. But negotiations stalled earlier this year after a power struggle in Arizona and several states publicly accused an Arizona water agency of acting in bad faith on the overtapped river.
"The next six to seven months are really, really critical for the river," said Eric Kuhn, the former head of the Colorado River District who is working on a book about the river's hydrology.
Arizona, California and Nevada are entitled to a certain amount of Colorado River water every year. Although Nevada receives the smallest allocation, it is highly dependent on the reservoir; Colorado River water comprises 90 percent of Southern Nevada's water supply.
A first-tier shortage would trigger cuts in these allocations for Arizona and Nevada (cutbacks in water deliveries are broken down by tiers dependent on Lake Mead elevations). The majority of the cuts would fall heavily on Arizona, which has a larger allocation. Nevada officials have said they are prepared for cuts because the state already leaves a portion of its allotment in Mead.
"We are absolutely prepared because our community has conserved so much water in the last 18 to 20 years," said John Entsminger, general manager of the Southern Nevada Water District.
The cuts in Arizona will be more difficult for users to shoulder, falling primarily on a group of farmers that have thrown around their political weight to hold onto as much Colorado River water as possible. Tension between this and other groups in Arizona has stalled a drought plan. Some water managers believe that not having a drought plan in place next year could amplify the shortage conditions and lead to steeper cuts. As a result, all eyes are a new round of negotiations in Arizona.
Pray for snow
The report from the Bureau of Reclamation suggests that federal water managers will likely declare a shortage in 2020 under guidelines that were put in place as the drought started in 2007.
A shortage would be declared if Lake Mead is expected to start January 2020 at an elevation lower than 1,075 feet above sea level. The current projection from the bureau suggests that while a shortage will be avoided in 2019, the reservoir will be well below that level in 2020.
The bureau, which uses a 24-month study to manage the reservoir, projects that Lake Mead will start 2020 around 1,070 feet and could sink to about 1,053 feet later during the summer months.
The bureau's study is an important tool, but Colorado River experts stressed that it is only a projection and it could get better or worse depending on next year's hydrology in the basin. What keeps water managers up late at night is the concern that next year could be another dry year with little snow falling on the Rocky Mountains, which is the main source for the Colorado River system. That would likely leave Lake Mead at an even lower position at the start of 2020.
Bill Hasencamp, a Colorado River manager for the Metropolitan Water District (MWD), the powerful wholesale provider in Southern California, said if there is an especially dry year, it's possible Lake Mead could slip into a second-tier shortage declaration sooner than expected.
"If it's a dry year, then Mead is going to go way down in 2020," he said.
The snowpack is a critical component in whether there is a shortage because it will determine how much water is released into Lake Mead from Colorado, New Mexico, Utah and Wyoming.
"More than any year in recent times, everyone will be watching the Colorado River snowpack," he added. "We are so close on the margin between a [large] release and a [smaller release]."
Double jeopardy
In recent years, the Southern California-based MWD has stored a portion of its large Colorado River allocation in Lake Mead to keep the reservoir elevations above a shortage level. The water provider has been pushing for a basin-wide Drought Contingency Plan, in part, because it would allow the agency to store "surplus" water in the lake during times of shortages.
That would benefit the reservoir by keeping the elevation as higher.
But there's a catch. Under the current rules, absent a Drought Contingency Plan, MWD would not be allowed to take out several feet of stored water in the reservoir. As a result, its incentive is to take stored water out of the lake before a shortage is declared so that it does not lose it.
If there is no drought plan next year, MWD will likely start removing huge amounts of stored water from the reservoir, a move that could make a shortage in 2020 even more dramatic.
"Our operations next year will be absolutely dependent on what happens to the [drought plan]," said Hasencamp, who stressed the importance of reaching a deal on drought planning. "That 1,070 feet that they are assuming would be even lower if we pulled our [surplus water] out."
Entsminger also said the bureau's study highlights the need for a drought plan.
"It shows that we are going to very quickly lose the ability to be proactive," he said. "As those reservoirs get lower, the states are going to have less control of our own destinies."
Waiting on Arizona
But the drought plan would require the states, especially Arizona, to take even steeper cuts in times of shortage. The idea is that by voluntarily taking steeper cuts now, the states can prop up Lake Mead's elevation and avoid lake levels from hitting 1,025 feet, the threshold after which the federal government is allowed to make decisions about Colorado River management.
After a rocky start to the year, Arizona has re-committed to doing a drought deal.
In Arizona, cuts to Colorado River water would have a disproportionate effect on agricultural interests, especially in Pinal County south of Phoenix. Under a 2004 settlement, the farmers there accepted lower-priority Colorado River water in exchange for a discount on the water. As a result, they are the first to lose their allotment during cutbacks on the river. But under the drought plan, the farmers in that area could lose much more than they ever expected to.
"All the pain of implementing [the drought plan] shouldn't be put on agriculture because it's not designed to protect us," said Paul Orme, a lawyer representing Pinal County farmers.
He said that agriculture, which has political influence in the state legislature, will only support the plan if state leaders develop a mitigation strategy in which farmers receive replacement water.
On Wednesday, the state held a meeting with agricultural interests that, in part, was intended to discuss potential mitigation or compensation strategies for Pinal County farmers.
The dynamic in Arizona is reflective of hydrologic realities catching up with the state. The issue on the Colorado River is less about one year of shortage than a structural issue that, coupled with poor hydrology linked to increasingly arid conditions, is now catching up with water users. The states downstream of Lake Mead — Arizona, California and Nevada — use more water than the river can support sustainably, an issue that has been apparent for more than 50 years.
John Fleck, a professor at the University of New Mexico who is collaborating with Kuhn on the hydrology book, said Arizona, with junior rights on the river, has long needed to use less water.
"Arizona has known since the 1960s that it was unrealistic to expect a reliable supply of 2.8 million acre-feet and they have not scaled back," Fleck said (an acre-foot is a unit used by water managers; it describes the amount of water that can fill one acre of land with one foot of water).
In many ways, the drought plan is only a stopgap measure to deal with the structural issues on the river. A more comprehensive plan will likely be discussed as the states begin to renegotiate guidelines for controlling flows on the Colorado River in 2020. The guidelines expire in 2026.
"That is what we are really focusing on," Hasencamp said about the drought plan. "Can we get through 2026 without the system collapsing? Starting in 2026, we have a whole new set of rules."
Nevada's supply secured
Shortage or not, Entsminger stressed that Nevada's Colorado River supply is secure.
"Southern Nevada is in control of its destiny for two reasons," he said.
In recent years, the water authority has invested in a third intake and a low-level pumping station that will allow it to continue to take water from Lake Mead if the reservoir drops below dead pool, the point at which no water can be released from Hoover Dam downstream.
He also touted the water authority's push to save water through conservation.
Nevada is entitled to use 300,000 acre-feet of water from the Colorado River each year, but it's net consumption is currently around 240,000 acre-feet, Entsminger noted. As a result, there is more than enough room in the system to absorb the 30,000 acre-feet cut in the drought plan.
"Our delivery mechanism is guaranteed under all hydrologic conditions," Entsminger said. "That's not true for anyone downstream of us. From a physical water security standpoint, Las Vegas is better off than any other metropolitan area that takes water from the Colorado River."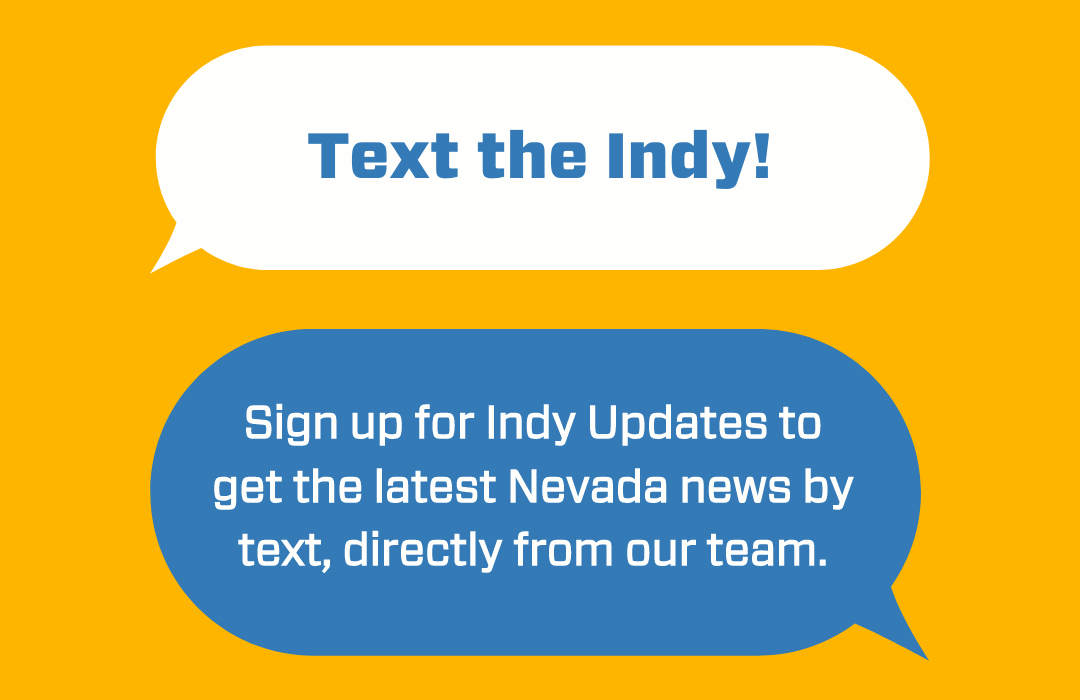 Featured Videos