Filipino nurses group helps members navigate COVID, cultural transitions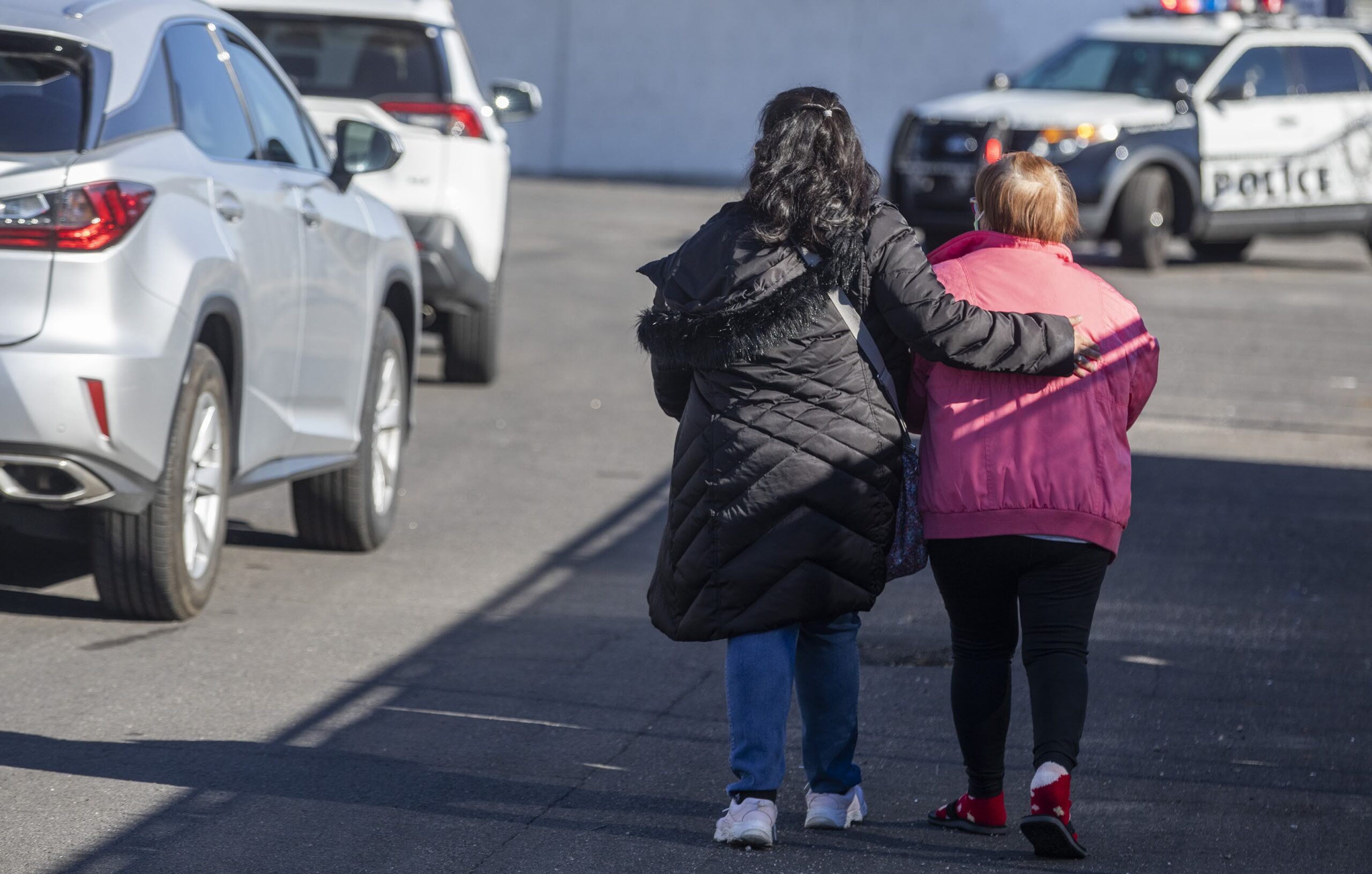 Fear. Frustration. Anxiety. Stress. Depression. Those were the daily emotions Lloyd Gamboa dealt with over the past two years of the COVID pandemic as a registered nurse working in the critical care unit at University Medical Center.
Like other nurses, Gamboa worked to combat COVID-19 with limited protective equipment, taking on extra hours and, at times, isolating from his family.
"I was emotionally drained, causing depression, disappointment," Gamboa said at an event last month with Gov. Steve Sisolak. "We are all trying our best to contain the virus."
But for Gamboa and other Asian-Americans, the hardships of the pandemic stretched beyond the virus. Last year, anti-Asian violence dramatically increased, as the pandemic fueled hostility towards people of Asian and Pacific Islander descent, with some people even calling COVID-19 the "China Virus" or "Wuhan Virus."
"We were fighting two viruses — that of hatred and racism and then the actual coronavirus," Elizabeth de Leon-Gamboa, a registered nurse originally from the Philippines, said. "But we have to still celebrate who we are, so that's one thing we do — encourage our nurses to be proud of where they come from."
Amid those heightened burdens, the Philippine Nurses Association of Nevada (PNANV) is supporting the state's community of Filipino nurses through community service and education, cultural connections and advocacy for mental health.
Charina de Asis, director of the state's Office for New Americans, said Filipino nurses have long played a role in the country's health care system, with nurses trained in the Philippines helping fill staff shortages throughout the 20th century, including during World War II and the AIDS epidemic.
They have continued to have a significant role in recent years. A study from earlier this year estimated that one in 20 registered nurses in the country were trained in the Philippines, and in 2018, immigrants from the Philippines accounted for more than a quarter of all immigrants working as registered nurses in the country, according to the left-leaning Migration Policy Institute.
De Asis also pointed to the significant toll the pandemic has taken on Filipino nurses fighting COVID-19 on the front lines. A study conducted last year by National Nurses United, the largest organization of registered nurses in the country, found that nearly a third of registered nurses who died of COVID-19 or related complications during the opening six months of the pandemic were Filipino.
Though PNANV focuses on unifying Filipino nurses in Nevada, the organization's members encompass a broad spectrum of ethnicities, and the group accepts any nurse that is licensed in Nevada. As it grows, de Leon-Gamboa, who serves as president of the group, hopes to expand members' voices outside of their traditional boundaries in health care settings.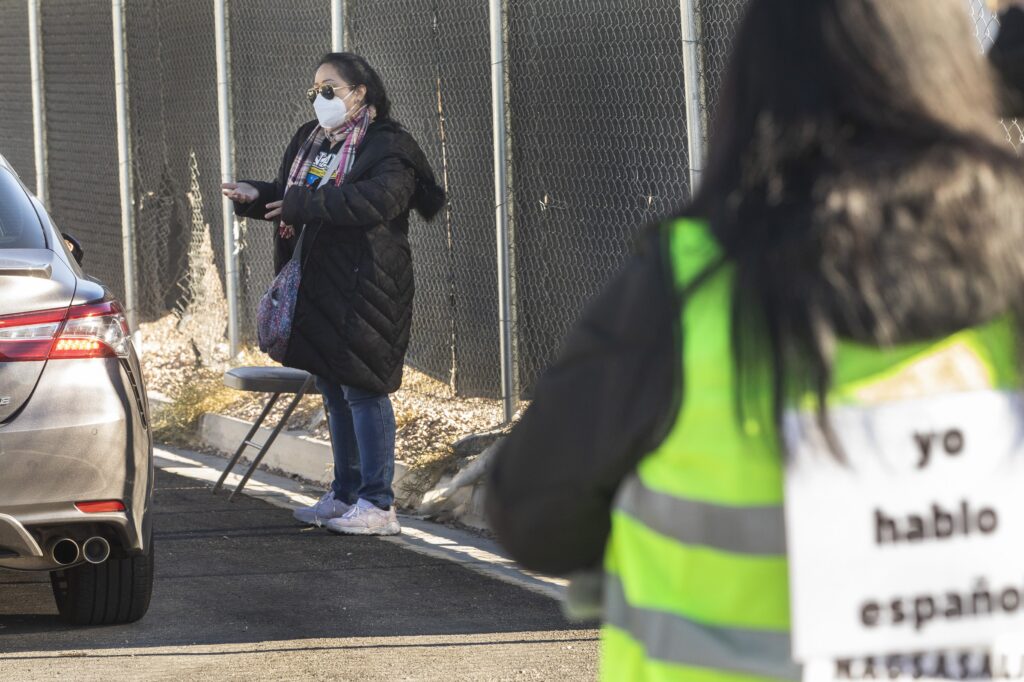 Promoting education
De Leon-Gamboa's mission to amplify the role of Filipino-American nurses in Nevada and to advocate for others like herself stems from her own beginnings as an immigrant nurse.
Despite her previous professional experience in the Philippines, de Leon-Gamboa said she was relegated to lifting and feeding patients when she started out as a nursing assistant in California in the 1990s — responsibilities that differed sharply from more advanced medical tasks, such as administering medications, that she did in her home country.
"I even have experienced patients telling me to go back home because I didn't know how to do things," she said. "Sometimes you would have senior [registered nurses] that look at you and … they kind of were laughing at me, because I didn't know how to use the [digital] thermometer. And we only had glass thermometers in the Philippines at that time in the 90s."
Looking back on her own experiences as an immigrant nurse, de Leon-Gamboa said she doesn't want others to endure what she went through and that her goal is to ensure each nurse is supported by peers and given a chance to grow.
That mission has been embodied by PNANV's mentorship program, which helps immigrant nurses adjust to life and work in a new country by helping them learn English and overcome other cultural barriers.
De Asis noted that the U.S. has historically relied upon Filipino nurses as a "prime pipeline" to fill staff shortages, dating back to the period of American colonialism in the Philippines in the early 20th century. During that time, Filipino nurses who trained at westernized medical facilities were provided greater opportunities to travel to the U.S. to further their training, and since then, immigrants from the Philippines have composed a growing share of the country's nurses.
PNANV previously worked with de Asis and the Office for New Americans to review Nevada's licensing guide for internationally trained nurses and to help facilitate the transition for immigrant nurses, many of whom are Filipino.
"We try to try and help them regain that confidence when they start their careers here," de Leon-Gamboa said.
The group also aims to promote professional development in a number of other ways, including offering continuing education units to ensure its members can renew their professional licenses. The group also offers seminars and classes that are offered more broadly to the public, including its FilipiNARS podcast and a "stop the bleed" class aimed at preparing people for handling trauma and training them in the use of tourniquets.
Promoting self care
The organization also helps its members with personal development, and de Leon-Gamboa emphasized the importance of nurses caring for themselves.
During the pandemic, health care professionals have combated increasingly negative conditions for their mental health, and many workers in the industry have reported heightened feelings of stress and depression.
"A lot of our nurses are still working in the front line … They're overworked," de Leon-Gamboa said. "Then patients are dying left and right without their family members beside them, so that caused a lot of mental anguish on these nurses."
She said PNANV played a role in "just letting [its nurses] know that we're actually here for them as an organization," especially as some members contracted COVID-19.
At the event held with Sisolak last month, Emerlinda Sambo, vice president of PNANV, spoke about her own experience contracting COVID-19.
"I went [into a] depression because I cannot walk from here to that door. I had shortness of breath… My thought was that, 'What am I going to do now? I'm very young. I can't go back to work,'" Sambo said. "As a nurse practitioner, it dawned on me that I have to take care of me, before I can take care of everyone else."
De Leon-Gamboa said mental health is of "utmost importance" among nurses right now, and PNANV has offered courses aimed at helping its members better take care of themselves. The organization has also offered members other self-care treats, including gift certificates for massages and facials.
"You can't give from an empty cup. You want to make sure you fill yourself before you can help others," de Leon-Gamboa said.
A presence in the community
De Leon-Gamboa also envisions PNANV as a group that plays an important role in the community, helping its members' families and volunteering in myriad ways. During the pandemic, PNANV and its members took on new responsibilities, helping their communities outside of hospitals, clinics and doctors' offices.
That includes partnerships with the National Alliance of Filipino-Americans and attempts to mitigate the spread of COVID-19. Throughout the pandemic, members of PNANV helped with vaccine clinics and delivered food, masks and face shields — which the group's members crafted by hand amid widespread shortages of personal protective equipment — to health care workers and facilities in need.
Those efforts even brought some former nurses out of retirement to help with community health events, including Michael Collins, who worked as a registered nurse at University Medical Center.
"In March, when [de Leon-Gamboa] put out the call for people to come and volunteer at vaccination clinics at Shanghai Village, I jumped on the opportunity because I can't think of anything that's more urgently needed," Collins said at the event last month.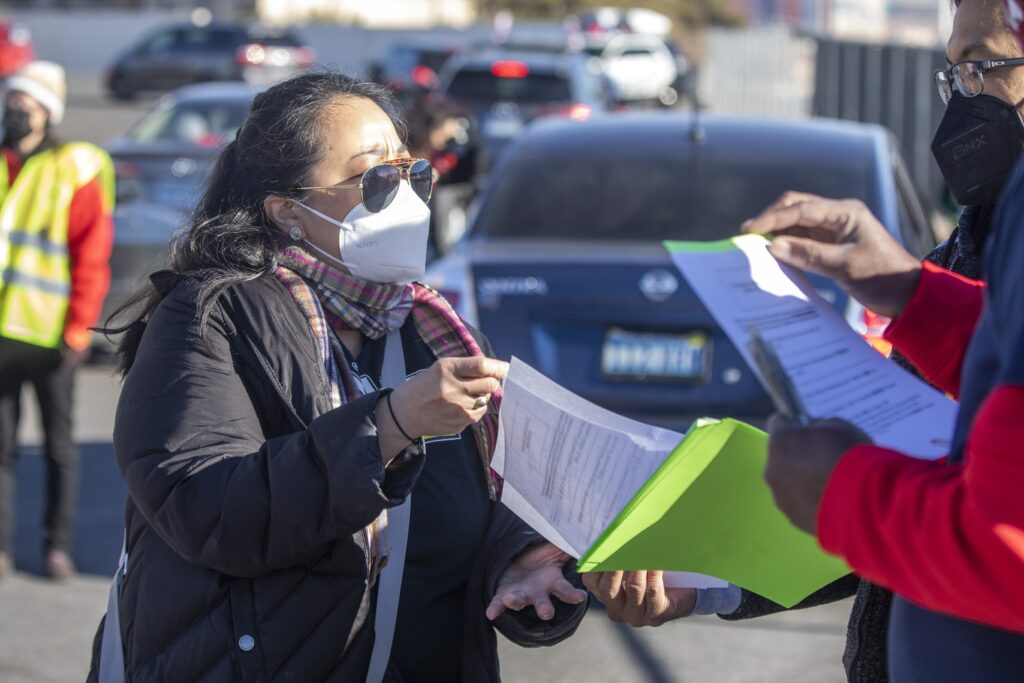 The organization's community service goals and advocacy even stretched beyond the borders of Nevada.
"Here in the United States, we're on our third doses already," de Leon-Gamboa said. "But in the third-world countries where we come from, like the Philippines, some people have not even had their first dose of vaccination."
De Leon-Gamboa said the organization petitioned Nevada's senators and the U.S. secretary of state to "help with the early release of the COVID vaccines to third-world countries, particularly to the Philippines."
Moving forward, de Leon-Gamboa hopes to continue the group's education and advocacy efforts and expand its role in the state.
"Gone are the days that we're on the sidelines, and we're just like, 'Okay, we're taking doctor's orders,'" she said. "We can do more outside of the confines of the institution. There's so much more out there that we can do as nurses and as individuals."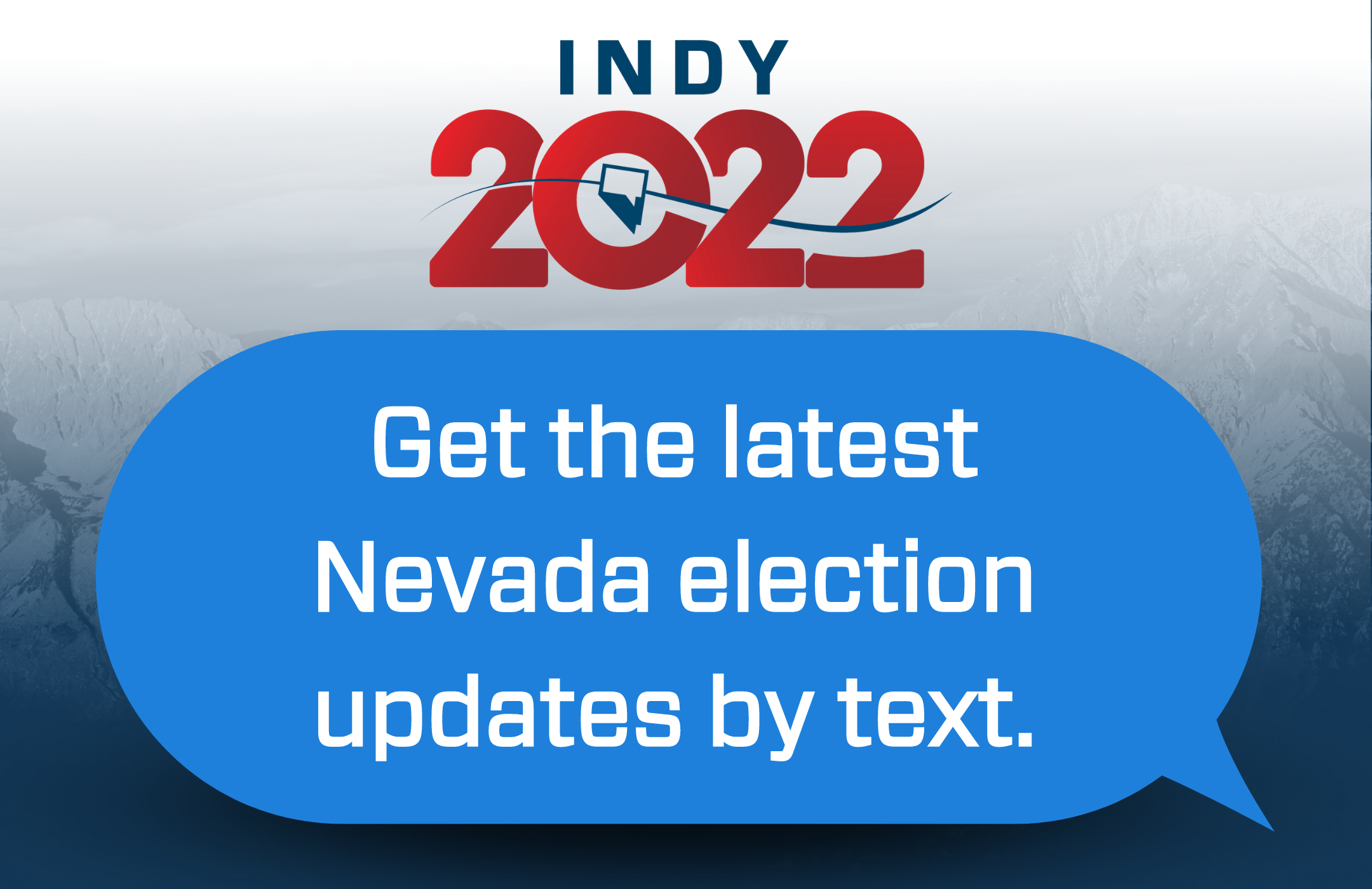 Featured Videos
Comment Policy (updated 4/20/2021): Please keep your comments civil. We reserve the right to delete comments or ban users who engage in personal attacks, use an excess of profanity, make verifiably false statements or are otherwise nasty. Comments that contain links must be approved by admin.