For Las Vegas homeless outreach teams, success is a moving target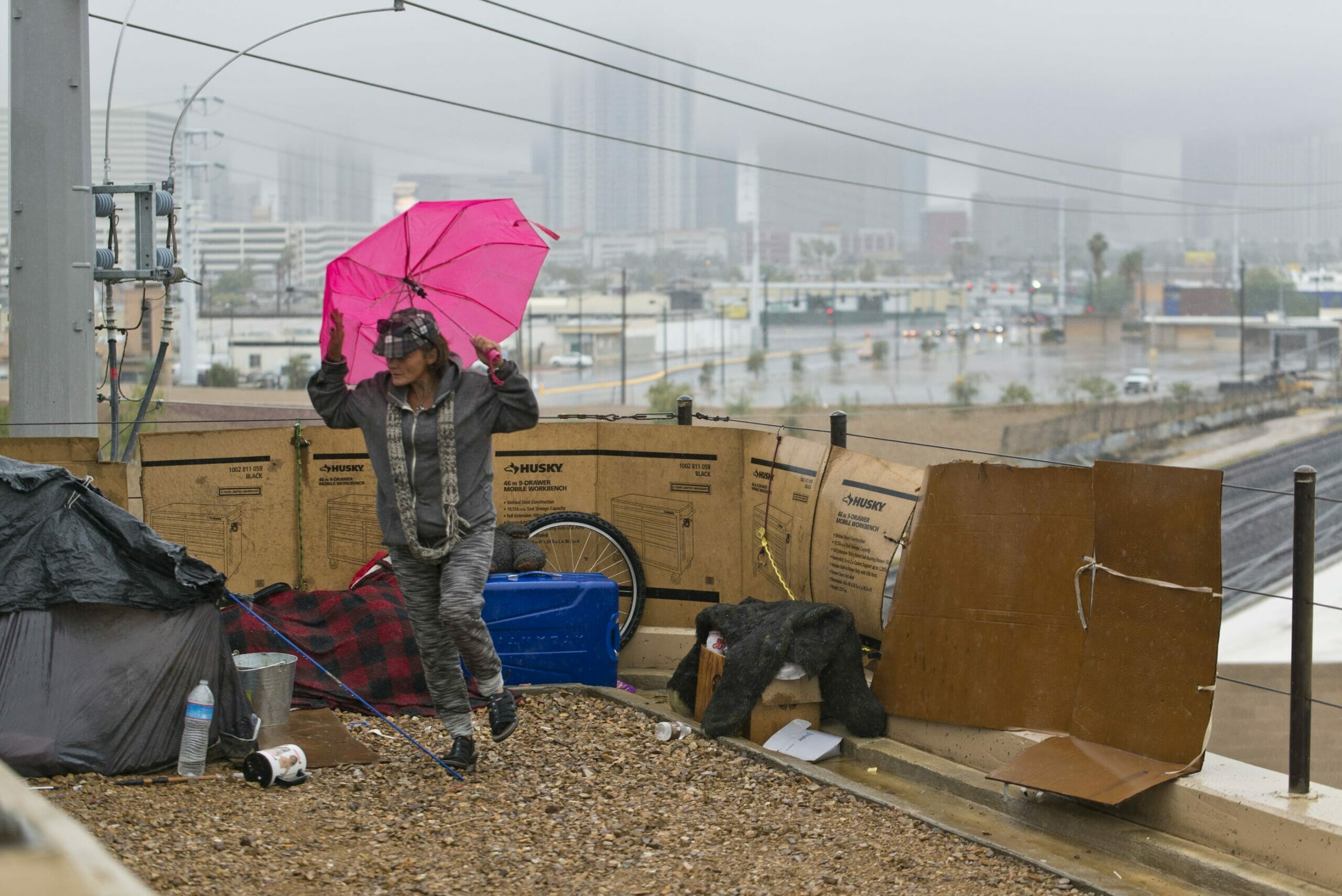 Jessica Williams drove a 12-passenger van along the new section of Industrial Road that connects with Grand Central Parkway in downtown Las Vegas, looking for someone whose application for transitional housing was just approved.
Her passenger, Sharon Shearrill, pointed at an empty shopping cart on the overpass' pedestrian walkway.
"There," Shearrill said, prompting Williams to start braking, turn on her blinker and turned the wheel toward the shoulder.
Without further discussion, Williams and Shearrill unbuckled, grabbed their umbrellas and stepped out of the vehicle. The highlighter yellow of their jackets stood out against the foggy backdrop of the mid-November morning.
Williams and Shearrill are case managers for the Salvation Army and HELP of Southern Nevada, respectively, as well as members of the City of Las Vegas' Multi-agency Outreach Resources Engagement (MORE) teams. The teams are dedicated to finding people on the streets and connecting them to pathways out of homelessness — most often emergency shelters, drug detox and transitional housing programs.
"Jennifer, it's Jessica with the MORE team," Williams said, directing a kind, clear voice through chain-link fencing, toward a tent tucked out of sight. "You may've qualified for housing, so we're going to give your case manager a call."
Demand for the MORE teams may change in coming months because of a new ordinance that makes it a misdemeanor to sit or camp in public rights-of-way in parts of the city.
"Ever since they started citing homeless people within city limits, I've seen more of a push into North Las Vegas, Henderson, Summerlin areas," Williams said, adding that those are usually the clients who don't want to talk to them.
According to city officials, outreach teams are a way to ensure people who are homeless are diverted from the street to services and shelters. But those who work closely with these individuals say forcing people to get help before they are ready is seldom successful.
While governing bodies, partnering agencies and law enforcement work on a "phased implementation" of the new law, MORE and other outreach teams carry on tracking down clients and getting them off the streets, into services and housing.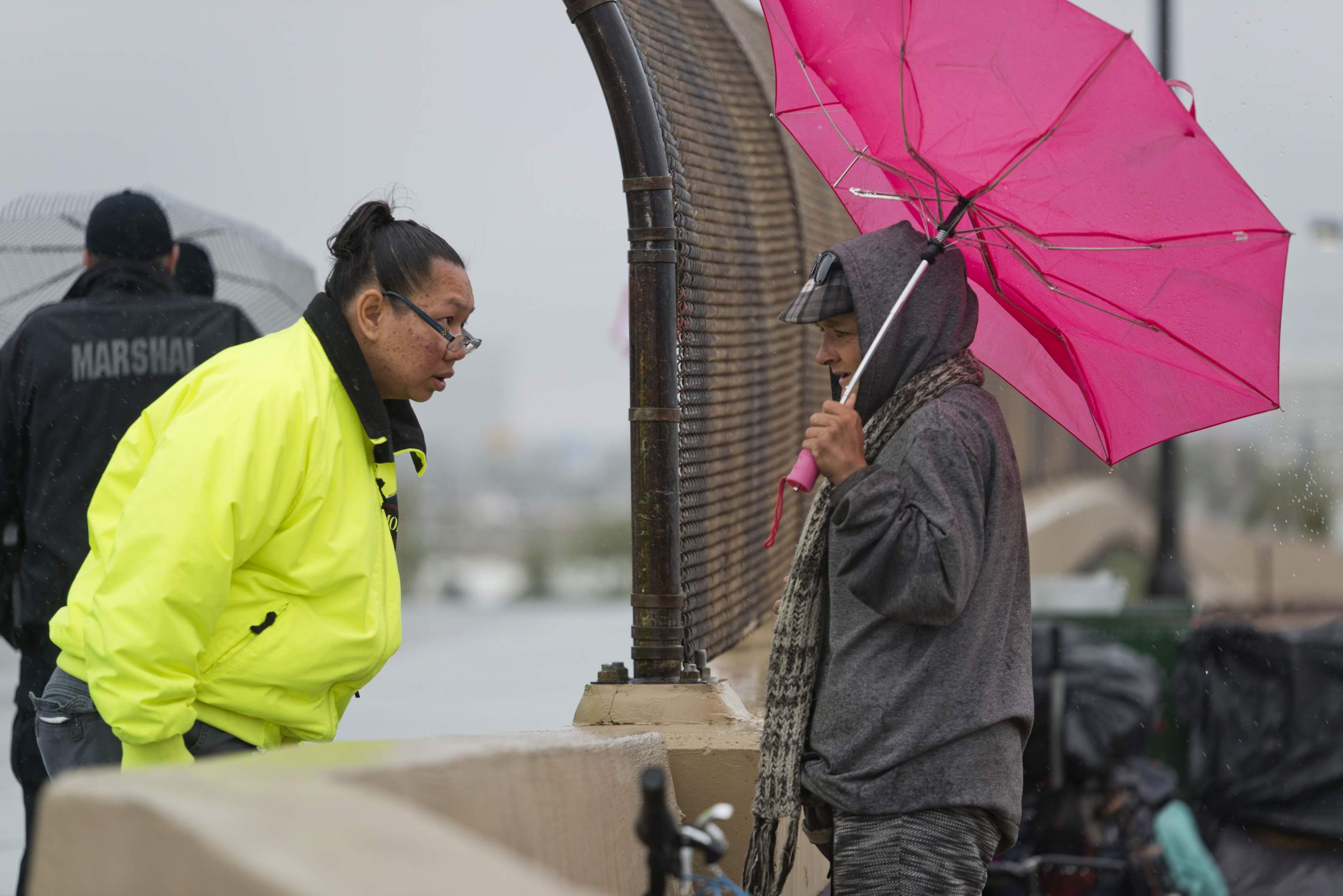 Helping them help themselves
Jennifer stirred inside the tent, shaking drops from the garbage bag "rainfly" for the rainfall that came down on Wednesday. She unzipped the door and stepped out clutching a pink umbrella, bracing for the cold outside air.
City Marshals Chris Fry and Joe Rauchfuss, who are always onsite with Shearrill and Williams to make sure the case workers stay safe, had followed Shearrill and Williams' van in a separate vehicle. The client and Williams walked a few feet over to a section of the overpass where they could speak without chain link fence between them. Meanwhile, the marshals pulled up behind, parked and exited their car.
Williams turned and nodded to Fry, seeming to say, "all good so far," and the marshals hung back by the vehicles.
Huddled under umbrellas, Williams pointed to her van — the one that didn't display the world "Marshal" on the side — and told Jennifer that she and Shearrill could transport her to the housing agency that she had matched with. If Jennifer went with the MORE team at that time, she would go through the necessary steps of filling out more paperwork. If she met final qualifications, then she would be put up a temporary hotel or motel room until transitional or permanent housing became available.
In the Southern Nevada Homeless response system, matching and coordinated entry are the next steps that follow outreach. Each client who comes in off the street, whether through outreach or finding the services on their own, must complete an assessment at a Coordinated Entry Site in order to be added to a queue to be matched with a housing program, based on need and vulnerability.
After a hushed conversation with Williams, Jennifer went back inside her tent. On Williams' cue, the other MORE team members returned to their vehicles.
"She's having bad anxiety and doesn't want to get in the van right now," Williams explained, buckling her seatbelt and putting the vehicle in drive. "I said, 'Don't worry, we'll call [your case worker]. Get your stuff ready and we'll be back tomorrow.' All we're out here doing is helping them help themselves. If we force them to do it, they're more than likely to fail the program."
Helping clients help themselves is a guiding principle for outreach.
"You'd be surprised how many are service-resistant," Williams said.
Trying to help service-resistant individuals leads to inefficiencies in an already strained pool of resources, she said. That includes one of her past clients, who she said started a detox program not because he wanted to, but because he thought law enforcement said he must. He left the program shortly after he enrolled.
The MORE teams, which go out four days a week, consist of case workers from agencies that provide homeless services including the Salvation Army, HELP of Southern Nevada, WestCare Foundation and US Vets, as well as two city marshals or two Metro officers.
"Chris and Joe just step back and let us do our jobs and let the clients make the decisions for themselves," Williams said of the marshals.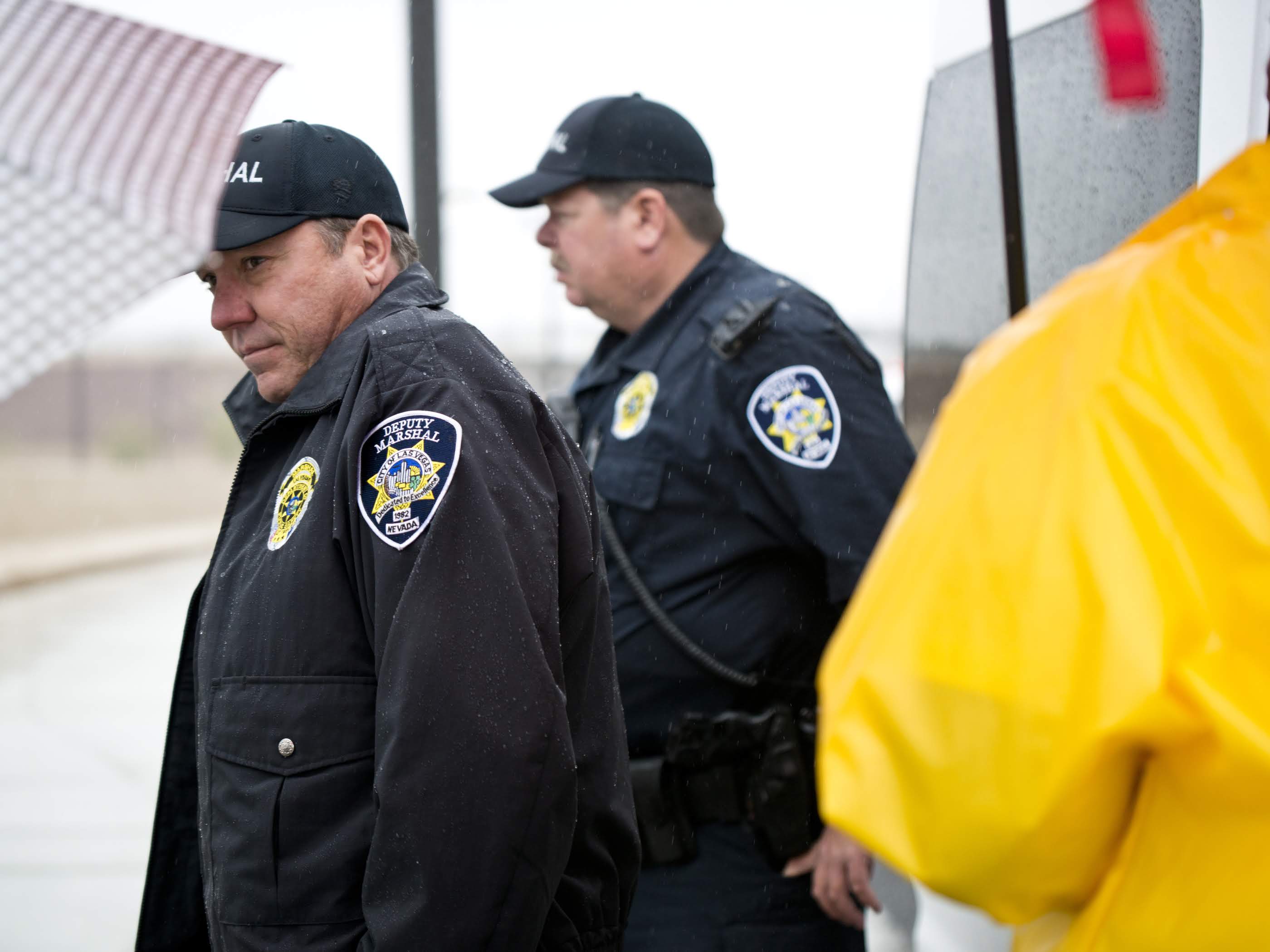 When clients know they can accept or refuse services, she said, it increases the chances that they will stay in a program and follow through. Case workers try to avoid letting beds or services go unused when there are others who need and want them.
Once a housing program identifies a matching client, outreach teams such as MORE and HELP of Southern Nevada's Mobile Crisis Intervention Teams have just seven days to find the client. After that, the client is bumped off the housing queue and the spot is given to the next person in line.
"That seven days goes by so quickly. And they don't say Monday through Friday. We don't work on the weekends, but those days are counted too," Shearrill said, adding that she sometimes chooses to work overtime in order to keep up with the urgency of these placements.
Tracking down clients
Back en route and phone in hand, Shearill scrolled through texts from her supervisor, including one asking her to check on a client named Sharon. In her other hand, a tablet displayed the Homeless Management Information System (HMIS) — an online database required by HUD that is intended to coordinate case management and prevent duplicate intakes. If the dispatched team was unable to get a hold of a Sharon's case worker, they could look up her name and birthday and pull up notes from the last HMIS entry.
Williams and Shearrill "don't get a daily update," from shelters. Rather, they stay in direct contact with their supervisors at their respective agencies, to stay on top of what beds or services, such as detox programs, have open spots.
After combing through the streets west of the Stratosphere Casino for about 15 minutes, the team decided to move on and look for the next client. Shearrill said being unable to find clients is a continuous challenge.
"A lot of them don't have phones," Shearrill said. "We're telling the clients, at least once a month, check in with us so we can keep your information fresh on HMIS. But how are they going to do that when they don't have a phone?"
Shearill and Williams agree that there is a gap between initial outreach and coordinated entry to housing and treatment services. They said they couldn't always rely on clients to get themselves to a Coordinated Entry Site or to their programming with all their necessary documents — usually identification such as a birth certificate, Social Security card.
Shearrill and Williams often end up circling back to make sure the clients make it to the service that they connected them with, and follow through with it. They said this challenge is especially common for those with disabilities or mental health issues, speaking fondly of a past client, Chuck, whom they helped into a motel room as part of a bridge housing program.
"When we found him, he was [camping outside] McDonald's," she said, pointing to her temple, indicating that he had mental health issues. "We need more people involved in the process."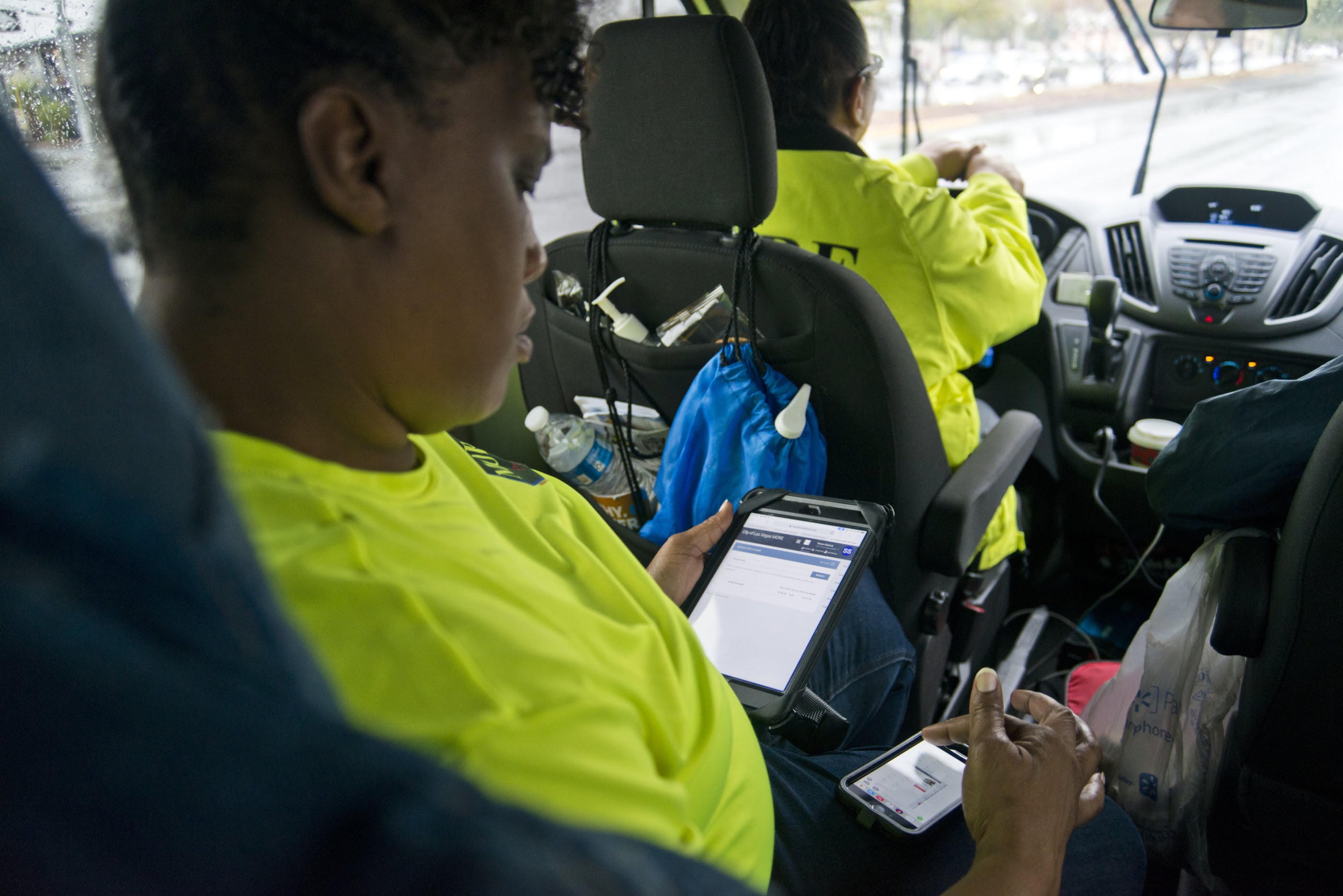 Ongoing developments with Las Vegas' camping ban
MORE teams will continue to operate when misdemeanor penalties outlined in the recent ordinance — including jail time and fines of up to $1,000 — become effective, on Feb. 1, 2020. According to city officials, the role of city marshals and Metro officers on those teams will remain one of outreach, rather than enforcing the ordinance.
One of the concerns with the ordinance is that the city could face a federal lawsuit similar to one that the City of Boise lost in 2018. In City of Boise vs. Martin, the court ruled in favor of six people who sued the city for arresting and jailing them when they were homeless, because neither shelter nor housing were available.
But the Las Vegas' ordinance has an additional provision to suspend enforcement "when shelters reach maximum occupancy." Still, critics have said that the city will need to make sure communications between shelters and law enforcement is airtight.
The ordinance names the director of the Office of Community Services for the City of Las Vegas, currently Kathi Thomas-Gibson, as the person in charge of determining whether shelters are full and notifying law enforcement when they are, so officers know to stop enforcing the ordinance until 6 a.m. the following day. In an interview with The Nevada Independent on Thursday, Thomas-Gibson said communication would be raised to a "systems level."
"What's happening out on the street [will be] communicated at a citywide level, so that it's not just the case manager there at that point but it's [also] the people at the Courtyard, it's law enforcement," Thomas-Gibson said. "From a dispatch perspective, what that person on the street knows, the system [will] know."
Thomas-Gibson clarified that the officers enforcing the ordinance would be "the same law enforcement team members who enforce all laws," but that the role of law enforcement on MORE teams will remain the same. Non-outreach officers will be expected to notify those who are in violation of the ordinance, give them a reasonable time to pack up their belongings and then direct them to areas in the Corridor of Hope, where the law will not be enforced.
Another criticism of the ordinance is that violators can go past city boundaries and lawfully camp there, as Williams has seen occur in suburban and residential areas in the Valley. Critics say that moving people from one area to another is not addressing homelessness.
"I think we can't anticipate what every human will do. What we are doing is staying in conversation with service providers so that they can regularly tell us what they see or don't see," said Thomas-Gibson.
According to service providers, consultation from the city has been lacking ever since the ordinance, sponsored by Mayor Carolyn Goodman, was brought to the City Council's table. Board members on the Southern Nevada Homeless Continuum of Care – the network of government and agency providers that plans and coordinates funding for homeless and housing services — addressed that issue with council members on Nov. 6.
"Nevada Homelessness Alliance urges you to scrap bill. It is not in alignment with our regional plan. You did not consult with regional leaders on this," said Emily Paulsen, executive director of the Nevada Homeless Alliance and co-chair of the Continuum of Care (CoC) board along with Thomas-Gibson.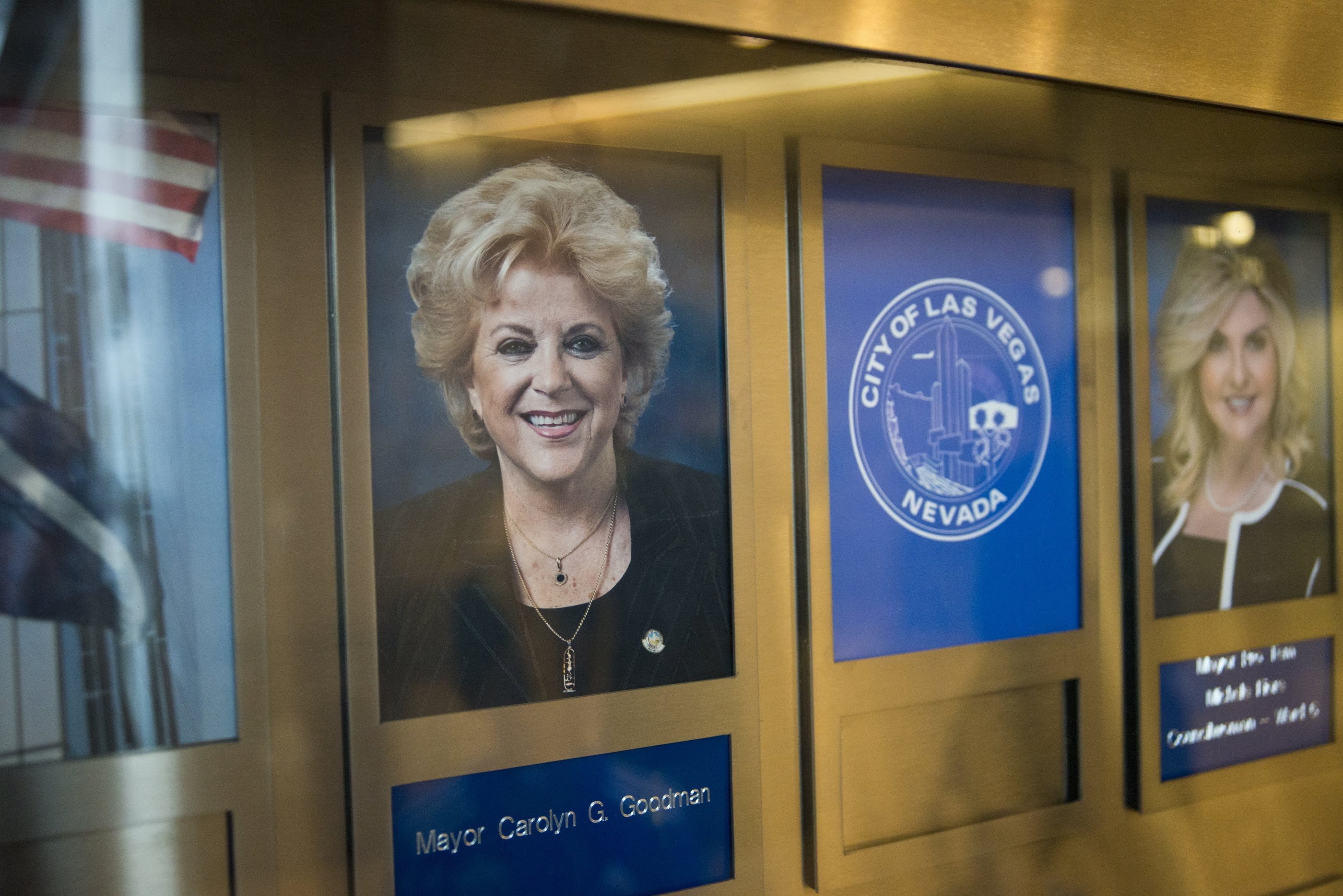 A different ordinance introduced on Wednesday would further limit legal camping areas in the city, if the city's operations and maintenance needs to clean that area. It is scheduled to go to a recommending committee on Dec. 2 and will be up for adoption by the city council on Dec. 18.
Expanding the outreach area
Williams pointed upward as she drove underneath the Bonanza Trail bridge on Decatur Boulevard, an arterial street west of the Las Vegas Strip that is lined with school campuses and houses.
"Believe it or not, that whole area had a bunk bed, dressers, like somebody moved their whole house on that ramp," Williams said. "If they want this ordinance to work, they have to get everybody on board to include the residents. Like if you see someone pushing a cart in your neighborhood, they need to know to give us a call."
In addition to noticing more people in the outskirts of the city, the MORE teams have gotten more calls via "211," a hotline that connects callers with emergency and supportive services. They see their dispatches spreading out further and further from the city's urban core.
After driving around for nearly two hours, Williams and Shearrill encounter Jason, their second client of the day. They find him in the same spot he has been living in for about a year — behind a closed store owned by someone, he claims, who allows him to stay there in exchange for doing landscaping work.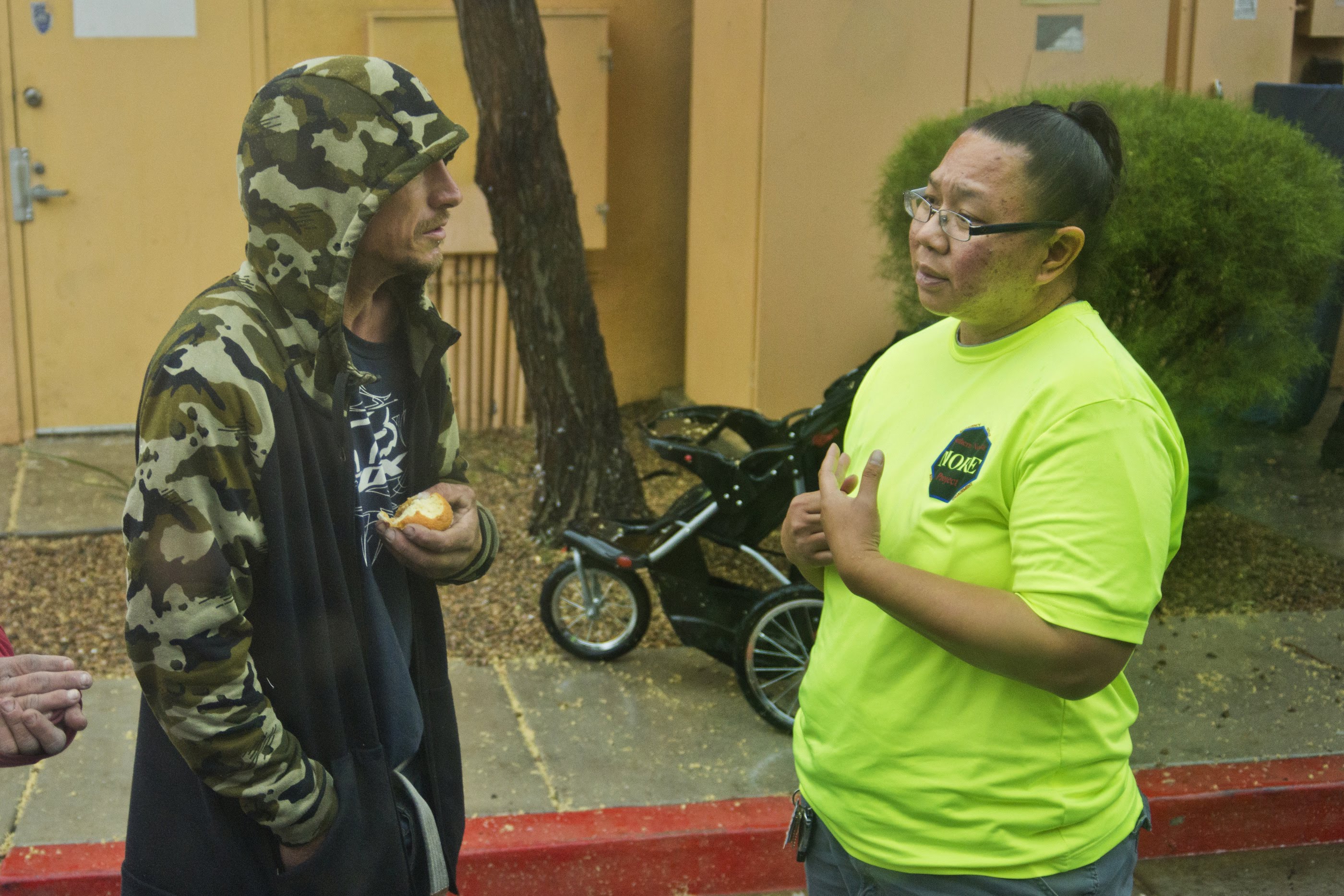 Williams put the van in park and stepped out, forgetting her umbrella this time. She greeted them and got to the point — that Jason had matched with a housing program and needed to fill out paperwork for coordinated entry. A woman, Jason's partner, stepped out from a doorway that had been shielding the couple from the rain.
"It's a family shelter, not a single?" she said.
And then the MORE team caught their drift.
"Their child got taken away," Shearrill explained. The MORE team would need to notify the Child Protective Services case worker that Jason had matched with a family shelter.
Without enough space in their van to transport the couple, the team made arrangements to come back tomorrow, giving the couple some time to dry off and pack their stuff.
Despite experiencing resistance from many people they find on the street, Williams said she doesn't feel like she's just treading water when she sees some of the same people again and again.
"When I approach every client, I figure if this client is willing to let me help them, then they're willing to come off the streets, they're willing to do whatever it takes to become stable," Williams said. "The ones that walk away that we constantly have to engage — we just need more time with them."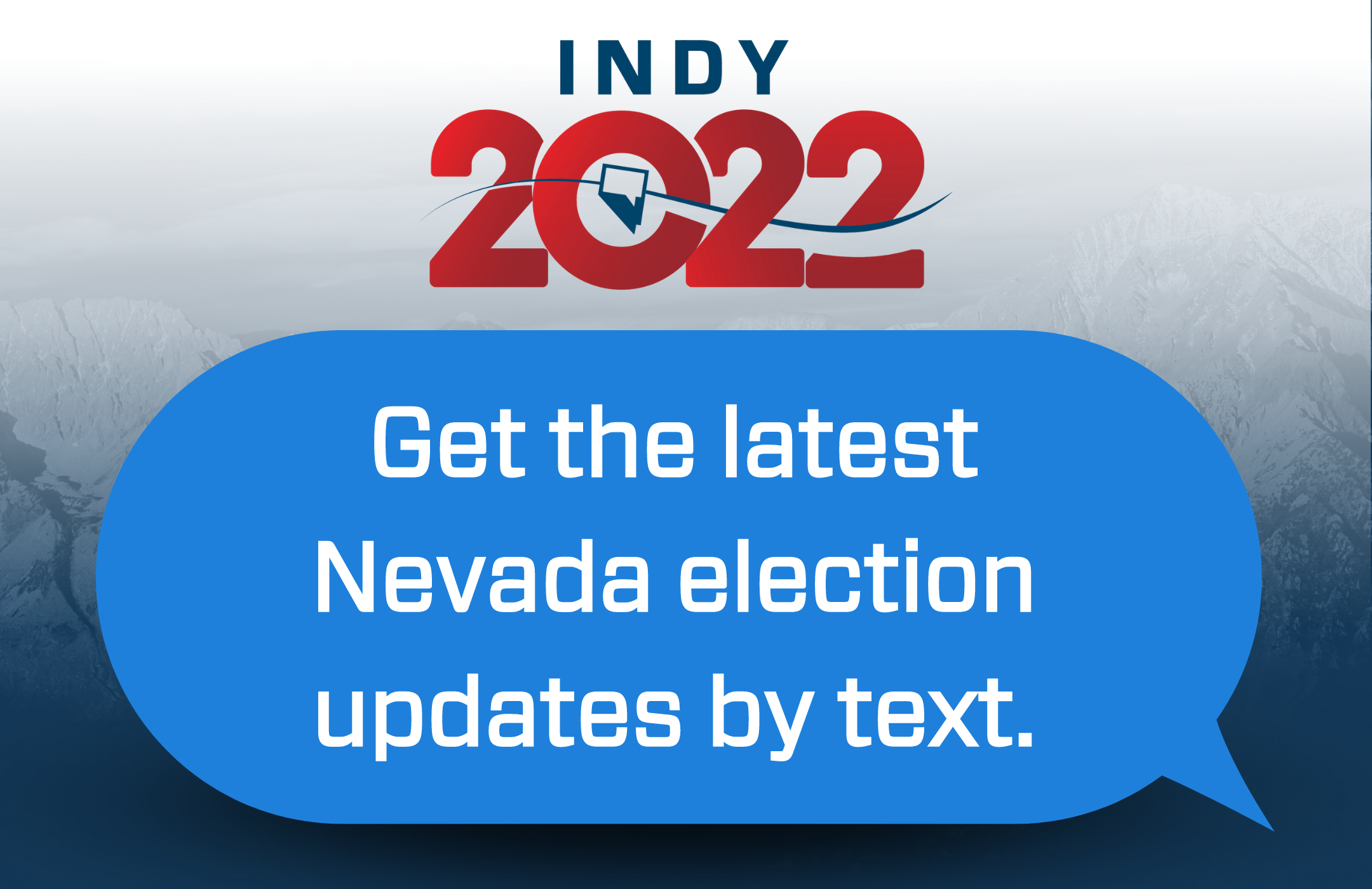 Featured Videos
Comment Policy (updated 4/20/2021): Please keep your comments civil. We reserve the right to delete comments or ban users who engage in personal attacks, use an excess of profanity, make verifiably false statements or are otherwise nasty. Comments that contain links must be approved by admin.