Ford threatens prosecution for voter intimidation after Trump's debate comments; no major changes planned for poll-watching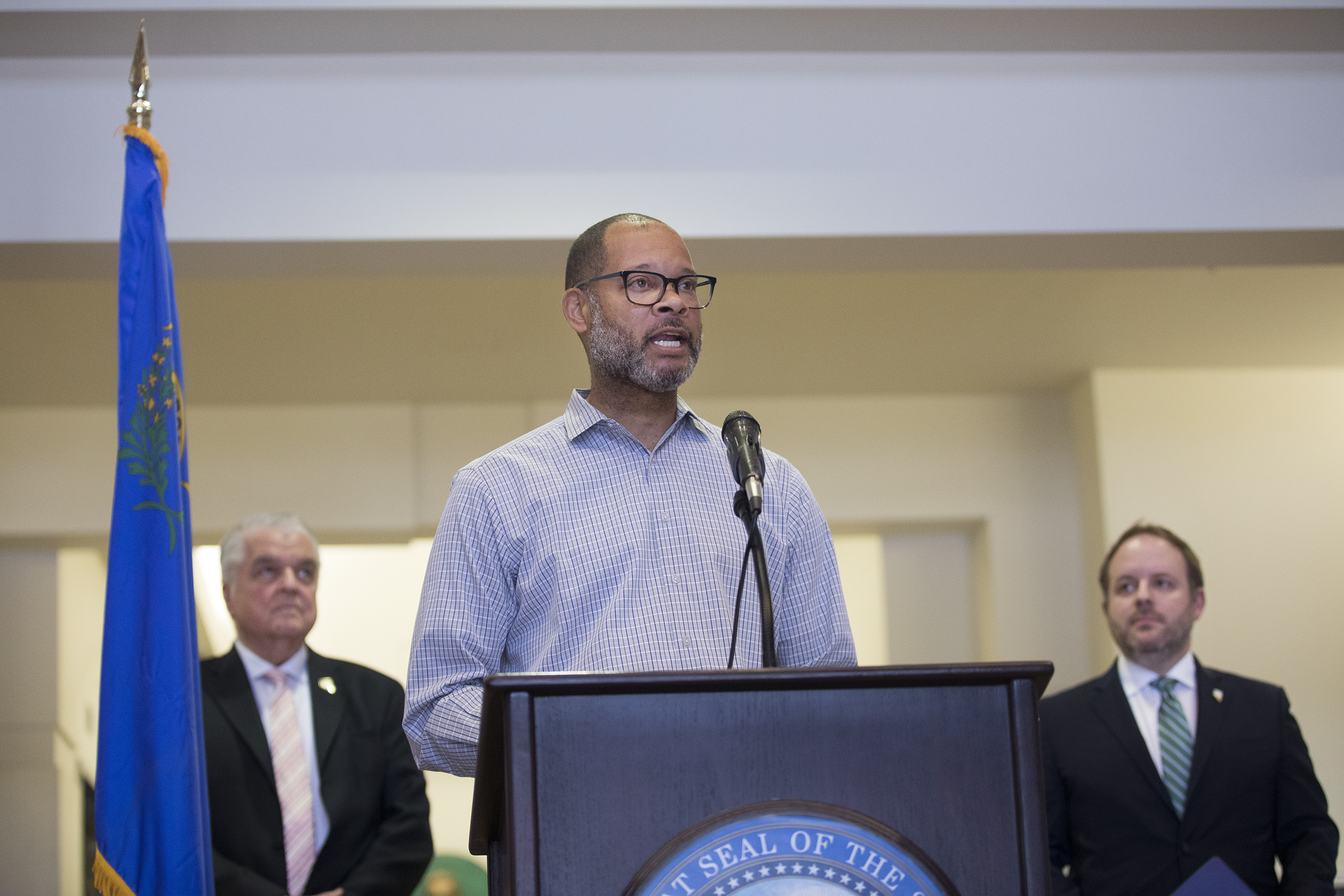 Attorney General Aaron Ford says he is ready to prosecute anyone attempting voter intimidation in Nevada after President Donald Trump's call during the debate this week to have his supporters "go into the polls and watch very carefully."
Ford, a Democrat, said in an interview on Thursday that he considered the president's comments to be a "dog whistle" encouraging voter intimidation, citing the president's past comments suggesting that voters cast both mail and in-person ballots to test the system and his instruction for the right-wing extremist "Proud Boys" group to "stand back and stand by."
"When I hear these types of dog whistles, I'm going to speak out, especially because I view it as an affront to personal history, including my parents and grandparents who faced these types of tactics in the past," he said. "So I'm going to speak out, and I'm gonna do whatever I can to protect this franchise."
During Tuesday's presidential debate, Trump reiterated unproven claims about voter fraud and declined to commit to a peaceful transition of power after the November election, while calling on his supporters to head out to the polls to avoid a "fraudulent election."
"I'm urging my supporters to go in to the polls and watch very carefully, because that's what has to happen. I am urging them to do it," Trump said during the debate, adding "I hope it's going to be a fair election … but if I see tens of thousands of ballots being manipulated, I can't go along with that."
The president's comments during the debate elicited a strong response from Ford, who said in a post on Twitter that "he wasn't talking about poll watching. He was talking about voter intimidation."
"FYI — voter intimidation is illegal in Nevada," he said in a tweet that as of Thursday morning had been shared more than 11,000 times. "Believe me when I say it: You do it, and you will be prosecuted."
It's typical and legal for political party volunteers, advocacy groups or members of the general public in Nevada to work as volunteer poll watchers during election periods. But Trump's comments surrounding the upcoming November election have elicited concerns from voting rights advocates that his rhetoric could induce supporters toward intimidation at polling sites.
Nevada law since 1960 has prohibited "voter intimidation" with violations punishable by a Category E felony.
But the law also expressly allows members of the general public to "observe conduct of voting" at polling places, with certain rules and restrictions in place. Poll observers under law are not allowed to photograph or record the conduct of voting, unless they are working for a news organization, or are "acting solely within his or her professional capacity."
State regulations also lay out additional requirements for poll observers. They're required to sign an acknowledgement form agreeing to not talk to voters, use a mobile phone or computer, advocate for a candidate or political party, argue with any decisions by election personnel or otherwise interfere with the conduct of voting.
Observers are also required to wear a name tag, not display or disseminate material supporting or opposing a candidate, and are generally required to stay within a confined "observation" space that "must not be located in an area that would allow an observer to infringe on the privacy and confidentiality of the ballot of the voter."
Ford said he wasn't concerned with standard poll watchers.
"I have no issue with people who are going to follow those rules," he said. "My contention is that what Donald Trump is calling for is something different, and I'm not going to stand for it."
The attorney general added that his office did not plan to station officers outside of polling places or take other kinds of proactive steps to deter potential voter intimidation, saying the mere presence of law enforcement could intimidate some voters from casting a ballot. He said his office does not plan to file any requests to change election security regulations, and was confident that state and local election officials will "uphold the responsibilities of their duties with integrity."
Instead, his office plans to work with the state's Election Integrity Task Force, a state and federal joint task force composed of law enforcement bodies and the secretary of state's office that responds to any potential election law violations.
Still, Ford's comments on Twitter drew a sharp rebuke from the state's Republican Party. Chairman Michael McDonald said in a statement that the state party was planning to have a "robust poll watching program" in place.
Former Attorney General Adam Laxalt, a Republican and state co-chair of the Trump campaign, called Ford's comments "bizarre" in an email to the Associated Press and said it was unclear why "Ford is attempting to intimidate this time honored legal and traditional avenue to help give the public more confidence in our elections at a time when election confidence is so low."
A spokesman for the Clark County Registrar of Voters said Thursday that other than requiring masks and social distancing, the county did not plan any changes for its poll-watching process.
But Washoe County Registrar of Voters Deanna Spikula said Thursday that her office was not planning any major changes to the county's poll-watching program, outside of requiring social distancing and following capacity requirements in line with the state's COVID-19 response plan. She said county election officials were working with the two major political parties to ensure volunteers from both parties are working on a similar schedule.
"We really like having them out and about," she said. "And if there is an issue, they can contact us quickly and we can resolve it quickly, instead of becoming something that we didn't know about for six or seven hours and then all of a sudden it's a big deal."
Updated at 3:49 p.m. to add additional information about Clark County's poll-watching process.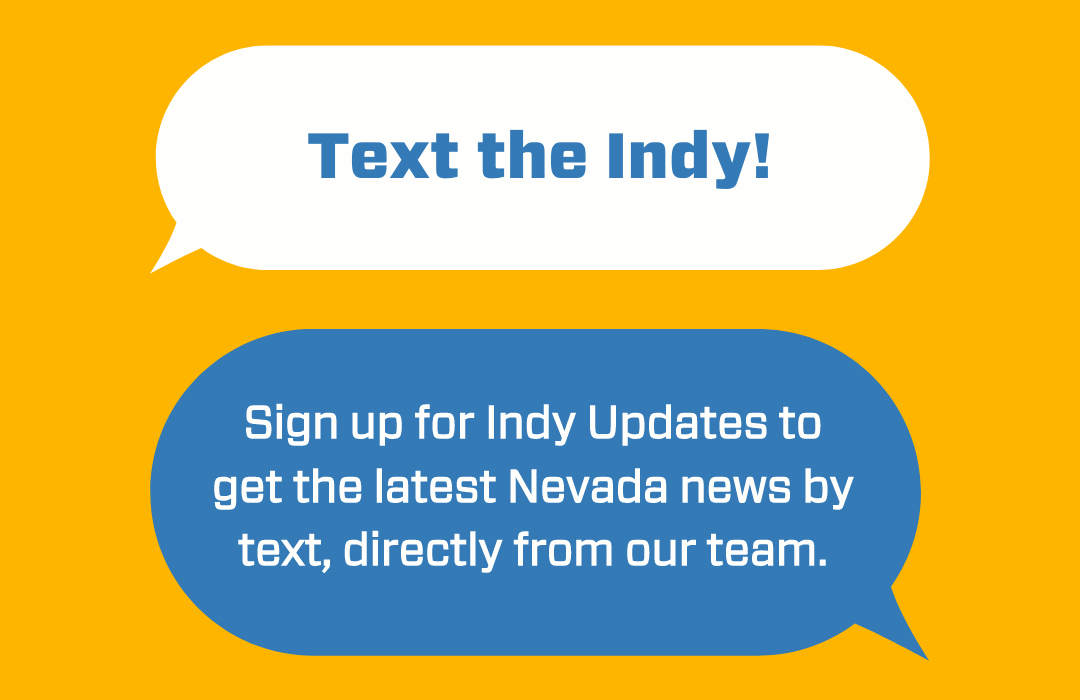 Featured Videos
Comment Policy (updated 4/20/2021): Please keep your comments civil. We reserve the right to delete comments or ban users who engage in personal attacks, use an excess of profanity, make verifiably false statements or are otherwise nasty. Comments that contain links must be approved by admin.