Ford took December trip to Qatar with attorneys general group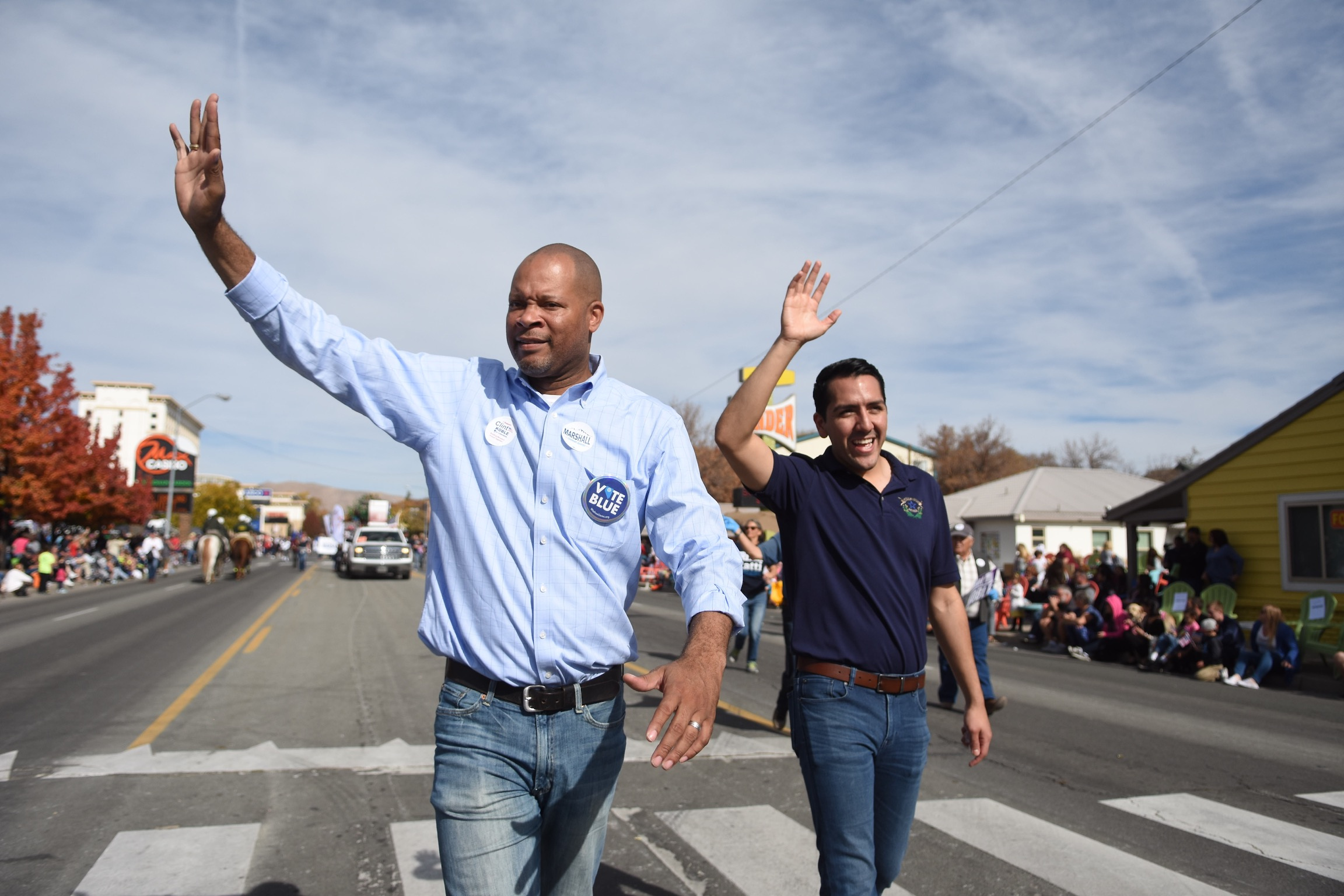 Attorney General Aaron Ford traveled to the Middle Eastern nation of Qatar last month, making the previously unannounced trip with a bipartisan group of attorneys general visiting in part to engage in an "comparative analysis" of the two countries' legal systems.
Ford listed the trip to Qatar, a small Arab Gulf monarchy with a population of 3 million that has struggled with human trafficking issues ahead of its scheduled hosting of the 2022 World Cup, on his 2022 annual financial disclosure form filed last week, listing the value of the trip's "programmatic logistics" at $15,000.
In an email, Ford's office said the trip included the attorneys general from Arizona and Indiana, and was arranged by the Attorney General Alliance (AGA) — an organization focused on hosting U.S.-based attorneys general to collaborate on "emerging legal issues such as cannabis regulation, sports betting and cybercrime." It also has partnerships with Mexico and Africa to focus on transnational legal issues, such as cybercrime, money laundering and human trafficking.
In a statement, Ford said he is "proud of the bipartisan efforts the AGA has undertaken to encourage interstate and international collaboration in tackling some of the most serious criminal trends of our time, such as human trafficking and transnational financial crimes."
Ford's office said the trip to Doha (Qatar's capital) ran from Dec. 1 to 4, and included meetings with high-ranking Qatari officials, the U.S. embassy and military members at an U.S. Air Force base. Ford and the delegation met with Qatar's attorney general, Dr. Issa bin Saad Al Juffali Al Nuaimi, and the nation's Minister of Justice, Masoud bin Mohammed Al Ameri.
His office said discussions during the trip included the following topics:
A "comparative analysis of legal systems between US and Qatar, including opportunities for improvement"
Legal education systems in the U.S. and Qatar
International crime, including trafficking and cybercrime
"Comparative legal issues surrounding immigration."
In an email, AGA Executive Director Karen White said the trip was focused on the "ability to enhance the capacity of Qatar to recognize and address human trafficking issues in their country, especially when it comes to forced labor." The nation is hosting the 2022 World Cup, which White said has required an "extensive number" of foreign workers to complete the many construction projects in the works — making it a "destination for human trafficking."
"The Attorneys General who traveled to Qatar shared their expertise on how to combat human trafficking, including the implementation of effective anti-human trafficking laws and regulations, identifying human trafficking, along with ideas on effective investigation and prosecution," she said in an email.
Since Qatar was awarded hosting rights for the 2022 World Cup in 2010, the country's population of foreign-born migrant workers has grown substantially, with concerns mounting from humanitarian groups over the country's treatment of low-paid laborers. The U.S. State Department placed Qatar as a "Tier 2" country in its annual Trafficking in Persons Report, meaning it does not "fully meet the minimum standards for the elimination of trafficking but is making significant efforts to do so."
The Qatari trip was not mentioned on any social media channels used by Ford, the Nevada attorney general's office or the AGA, but was mentioned by Indiana attorney general Todd Rokita in a Facebook post on Dec. 9, noting that he was in Qatar "with some other of our nation's finest attorneys general" in a visit to Al-Udeid Air Base, which houses both Qatari and U.S. Air Force and British air forces.
Rokita also tweeted on Dec. 6 that he was in the nation and had helped an Afghani family with relatives in Indiana in an "urgent exit" from Afghanistan to Qatar.
Mark Brnovich, Arizona's attorney general, also listed the trip on his financial disclosure form field with the Arizona secretary of state, and also visited with Qatari officials in 2017.
The Attorney General Alliance was founded in 2006 as a cooperative program between the Conference of Western Attorneys General (CWAG) and a host of other nonprofit and government organizations focused on law enforcement. Ford is listed as a member of the CWAG executive committee and holds the position of second vice chair.
Ford also reported making a similar trip through the AGA to Ghana on his 2021 financial disclosure form, with an estimated cost of $7,800 for "programmatic logistics, including travel and meals." His office said the trip was made on March 1, 2020, and focused on human trafficking and drug trafficking.
The attorney general's office also noted that Ford had participated remotely in other AGA-sponsored panels or talks, including visits with Mexican and South African officials on topics including constituent services and financial scams.
Ford's predecessor as attorney general, Adam Laxalt, did not report taking any "educational or informational meetings, events or trips" on his financial disclosure forms during his four-year tenure.
In 2015, state lawmakers added the requirement that elected officials or household members report all "educational or informational meetings, events or trips" on their annually filed financial disclosure statements.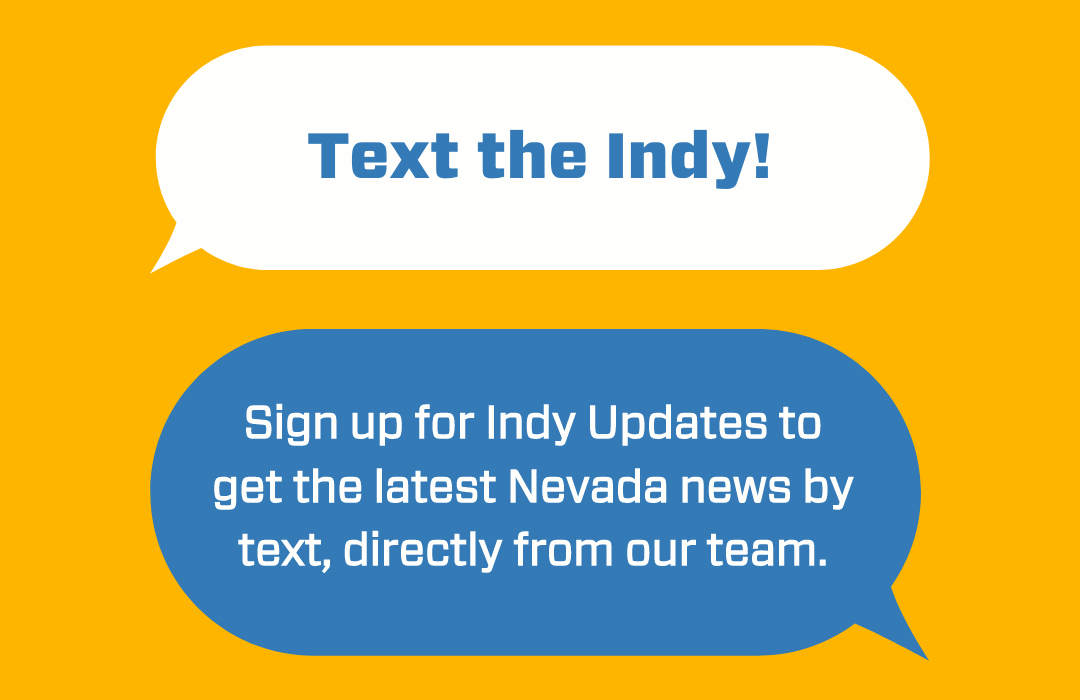 Featured Videos