Four years after 1 October, community weighing in on permanent memorial to shooting victims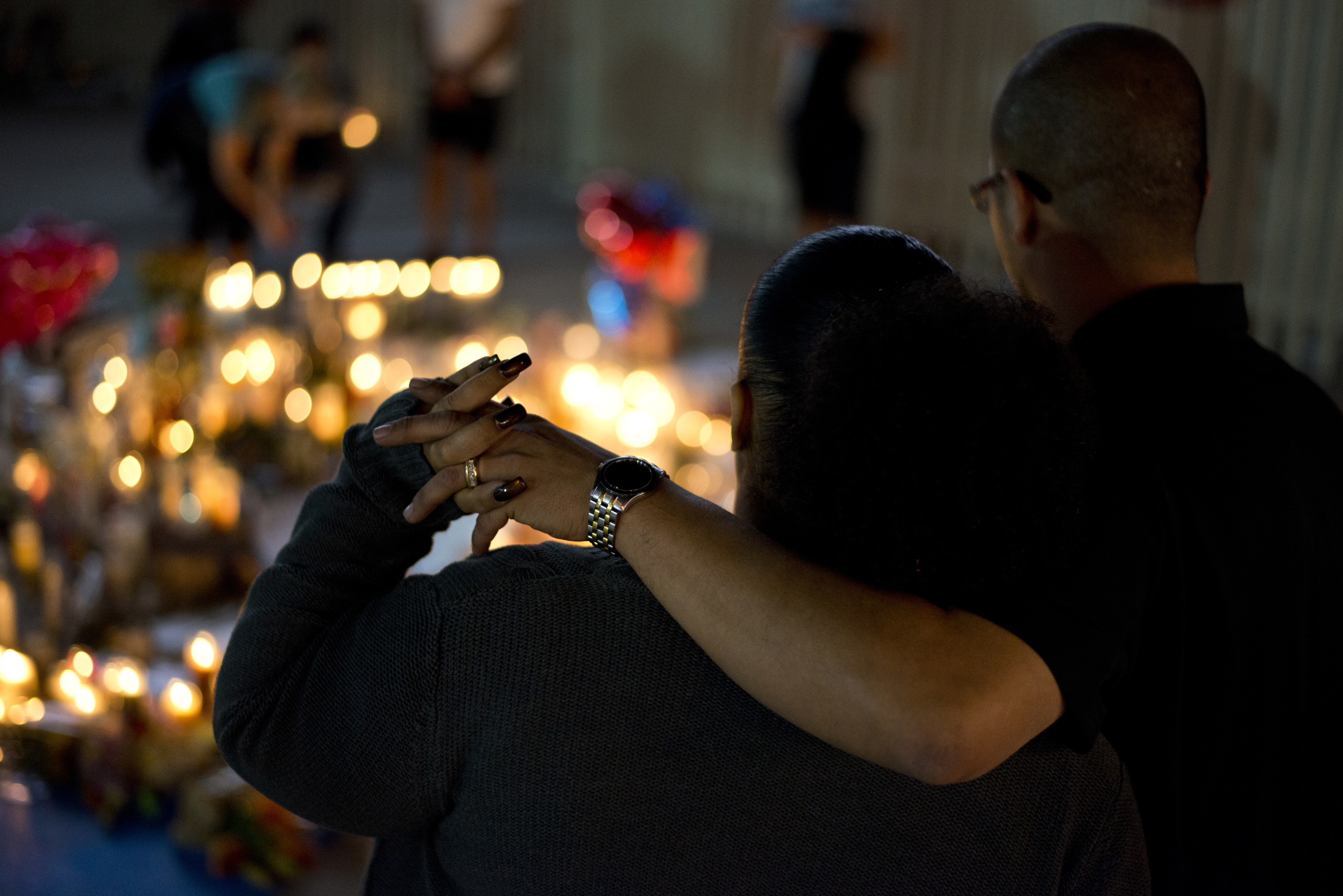 In the aftermath of 1 October, people created their own memorials. They lit candles, posted #VegasStrong signs across the city and gathered when Greg Zanis, "the cross man," placed 58 white wooden crosses in front of the "Welcome to Fabulous Las Vegas" sign.
Then, the Las Vegas Community Healing Garden opened to the public five days after the shooting, designed to celebrate "life, compassion, and fellowship that we find in community."
Now, four years after the deadliest mass shooting in American history, survivors and officials in the Las Vegas area are seeking something more permanent. The effort is being guided by the seven-person 1 October Memorial Committee appointed by Gov. Steve Sisolak and the Clark County Commission.
"We've been really leading a process of community engagement. It's supposed to be reflective of what the impact community wants," said Tennille Pereira, committee chair and director of the Vegas Strong Resiliency Center, which offers resources to those affected by the massacre. "So it's not going to be what every single individual wants, but it's going to be kind of a collective project."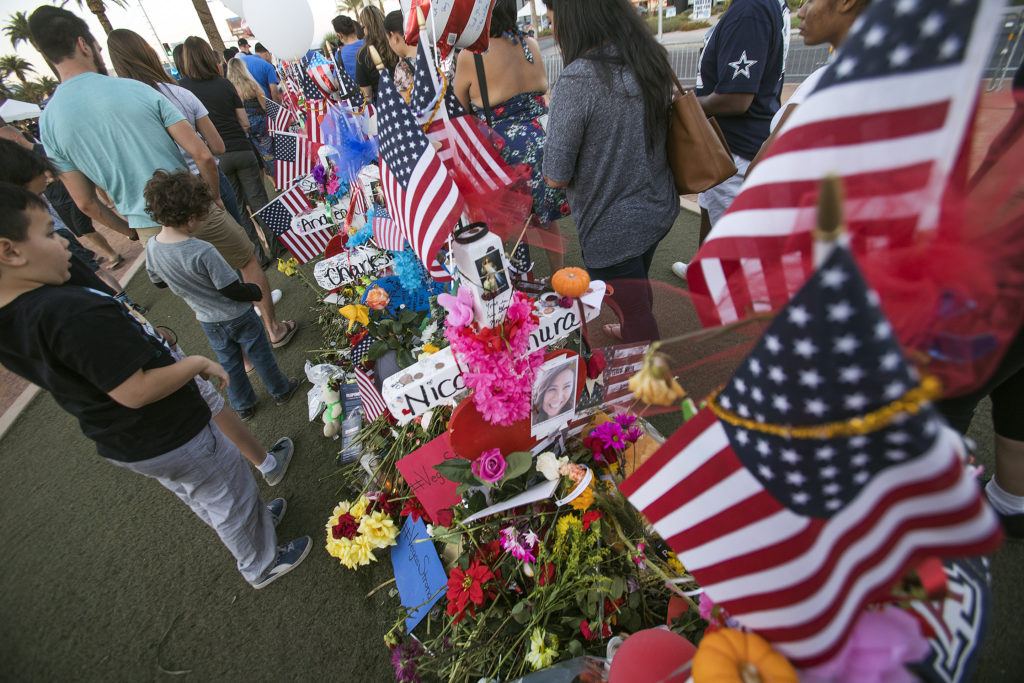 The committee doesn't yet have a proposal and there is no set timeline for the project, but committee member Dr. Robert Fielden, a longtime architect and urban planner, said the committee has to balance "working to move forward as quickly as we possibly can … but we have to bring the public and all of those survivors' interests and other interests together."
The committee is conducting surveys to gather information on the public's wants and desires for this memorial. So far, it has conducted two surveys that collectively garnered more than 11,000 responses. The survey was open to the public and was distributed via newsletters, email blasts and social media.
Nearly 87 percent of respondents were from Nevada, but about 13 percent weighed in from outside of the state or the country.
Eighty-four percent of respondents wanted to include survivor stories and 82 percent wanted to see biographies of the victims. A little more than half wanted to incorporate country music — which was the focus of the festival where victims were targeted — but that number goes to more than 90 percent when only responses from survivors are counted. More than 90 percent also wanted to see an alternative to a water feature, if water is not used.
One thing that has been decided is the location, which will be at the site of the shooting along Las Vegas Boulevard where the Route 91 Harvest Music Festival was held in 2017. MGM Resorts International, which owns the field, is donating about two acres of the land to be the site of the memorial.
Consensus has also been reached on how the memorial will incorporate and work with the Las Vegas arts community. Pereira said it was important to not only get the community's feedback but also to have their active participation in developing the memorial.
"There were a whole number of ideas that were developed … they want it to be appealing to all ages and just a number of different aspects they want as part of the memorial … then it also has a list of words that we've identified that they want to be associated strongly with this memorial," she said.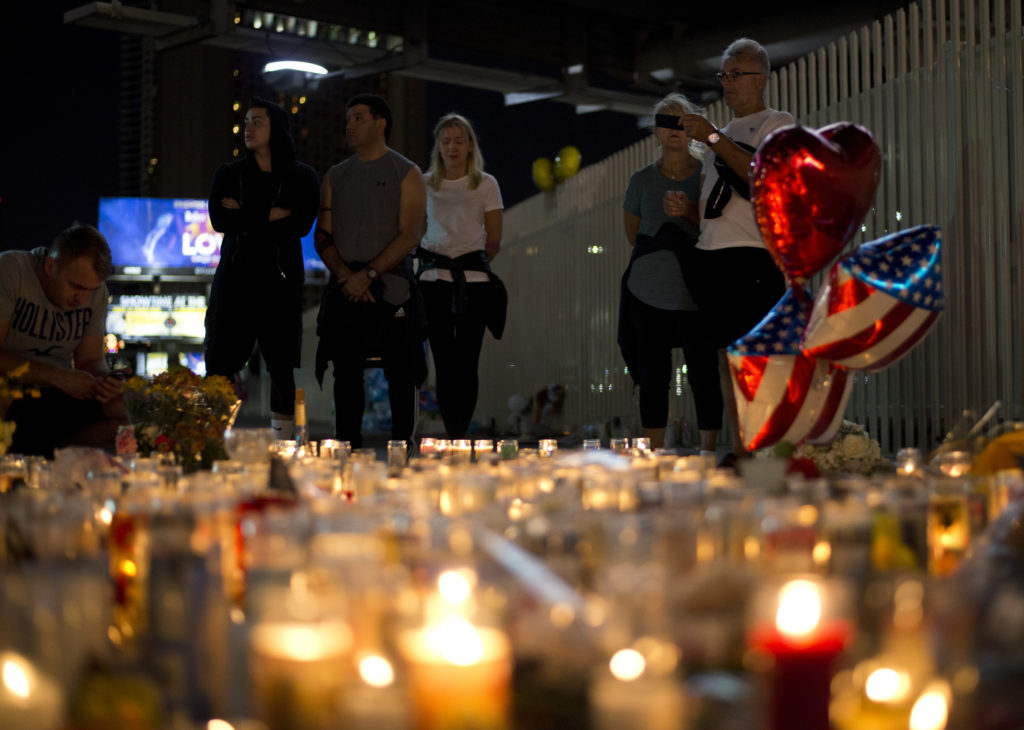 Many events are planned around the state for the fourth anniversary of the shooting. A community calendar on the Vegas Strong Resiliency Center's website includes a sunrise remembrance ceremony, blood drives, a reading of the names ceremony at the Las Vegas Community Healing Garden and more.
Once the memorial is completed, Pereira expects it to become the focal point of future remembrance events, making it important to highlight not just the grief experienced on 1 October, but also the "light that came out of the event."
"One thing that I found really interesting in meeting with some of the survivors in the focus groups is they said 'We don't want everything to be about the horrific part of the Route 91 Harvest Festival, because we were there to enjoy life, celebrate music and celebrate life.'" Pereira said. "And we don't want that to be just washed out."
Some weren't directly affected by the shooting but find themselves looking for a way to grapple with their feelings. For them, Pereira says to acknowledge 1 October's effect on the community at large because it's important to remember the day.
"Just because you weren't there or didn't lose a close family or friend doesn't mean that you weren't significantly impacted, and it's okay to have some of those feelings and emotions come back from that day," she said.
The 1 October Memorial Committee meets on the fourth Wednesday of every month in the Clark County Commission chambers, and meetings are also streamed online.
To hear more of this story, check out the IndyMatters podcast, which features exclusive interviews, debriefs on news stories and in-depth reporting on topics relevant to the Silver State.
The Nevada Independent is raising $200,000 by Dec. 31 to support coverage of the 2024 election.
Tax-deductible donations from readers like you fund this critical work.
If you give today,your donation will be matched dollar-for-dollar.
Give + Get Matched
Featured Videos