Giving people housing won't solve homelessness. Treating their mental health and substance use disorders will.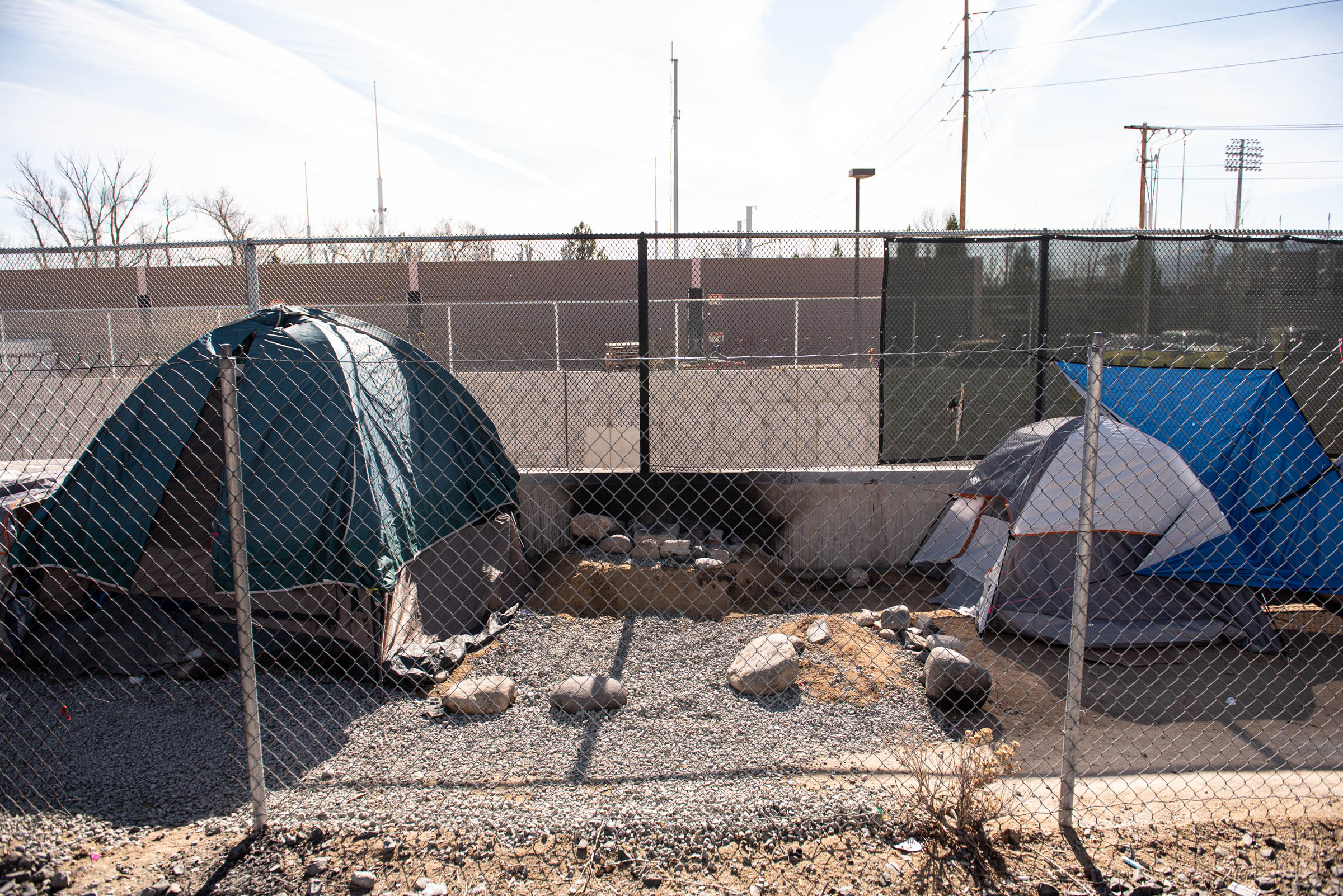 Tent cities are popping up all across the American West. From Los Angeles to Denver to Salt Lake City to Las Vegas to San Francisco, the majority of America's largest cities are being affected by homelessness. These sprawling temporary encampments are cropping up to provide shelter to the homeless as rising rents, unemployment, and expiring eviction moratoriums threaten to drive even more folks onto the streets.
But even before the COVID-19 pandemic hit, the number of Americans experiencing homelessness had been rising since 2018. Substance use disorders (SUDs) and mental health conditions are two of the main underlying factors driving this unfortunate trend – according to 2019 estimates from the U.S. Department of Housing and Urban Development (HUD), 36 percent of chronically homeless people suffer from one or the other.
For many, substance use (SUDs) or mental health disorders and homelessness are inextricable – research shows each problem can cause, and exacerbate, the other. The substance use epidemic has only worsened during the pandemic, a worrying development likely to fuel this vicious cycle.
HUD has tried to alleviate homelessness by providing low-cost, oftentimes single-family housing to homeless individuals. But its efforts have not been fruitful, because they only tackle the symptoms, not the underlying causes, of homelessness.
For homeless people, moving into a house doesn't address the underlying challenges that may have cost them a home and a healthy life in the first place. They need access to treatment for these debilitating conditions.
Rehabilitation treatment centers, though, are cost-prohibitive. When I stayed at a residential facility to get help for my own SUDs, I was billed $18,000 for a month long stay. Today, residential facilities are even costlier for patients — not because of the treatment cost itself, but because of the costs of providing individual room & board, meals, counseling, etc.
Instead of relying on pricey rehabilitation programs that leave many people behind, we can help homeless people get the care they need by providing high-quality treatment for their conditions in shelters.
Unfortunately, some people are so deep in their addictions that they end up staying on the streets rather than going to shelters. Here in Vegas, for example, many sit outside in near 120-degree temperatures or stay below the city in our flood tunnels – an indication of how all-consuming substance use disorders and chronic mental illnesses can be.
In many cases, shelter capacity is constrained, leaving unhoused individuals without other options.
But things don't have to be this way. The U.S. has the power and resources to end homelessness once and for all, which would not only benefit those suffering on the streets but would also invigorate local neighborhoods and economies, curbing crime and encouraging business.
First and foremost, states including Nevada should ensure that they have adequate shelter beds available to house people. Assuming shelters have capacity, the next step is to encourage folks living unhoused to move into shelters so they can receive essential medical treatment for addictions and mental health disorders, ultimately shifting their lives to a positive trajectory.
If we want this to work, we must end entitlements for the homeless population, including programs to provide them with food and other resources while they live unhoused. While doing so will undoubtedly take its toll on homeless people living unsheltered in the short term, it is the only way we can end homelessness for good – ultimately saving thousands, if not millions, of lives from the depths of chronic disorders they cannot control.
Resources should be made widely available to folks living in the shelters, but providing them on the streets often incentivizes continued homelessness. Such misguided forms of "support" end up discouraging individuals suffering from addiction from moving into shelters where they can no longer access substances and therefore conquer their addictions.
Once folks move into shelters, we must ensure they have access to excellent medical care and that outcomes are tracked, measured, and reported in a robust manner, so treatment professionals can help them prevent relapses.
It will require broad-based community buy-in for us to get homeless people who need help out of the tents and the streets and into supportive shelters where they can access the treatment and support they need to rebuild their lives. Our communities will be safer, healthier, and more prosperous for it.
Dave Marlon is the CEO of CrossRoads of Southern NV, Nevada's largest drug and alcohol addiction rehab center, as well as founder of Vegas Stronger, a nonprofit aimed at defeating addiction in Nevada. When Dave isn't counseling patients, he can be found with his wife Carolina and their two teenage boys. You can reach Dave at [email protected].
The Nevada Independent is raising $200,000 by Dec. 31 to support coverage of the 2024 election.
Tax-deductible donations from readers like you fund this critical work.
If you give today,your donation will be matched dollar-for-dollar.
Give + Get Matched
Featured Videos