Governor's insularity, comms style muddles message on reopening Nevada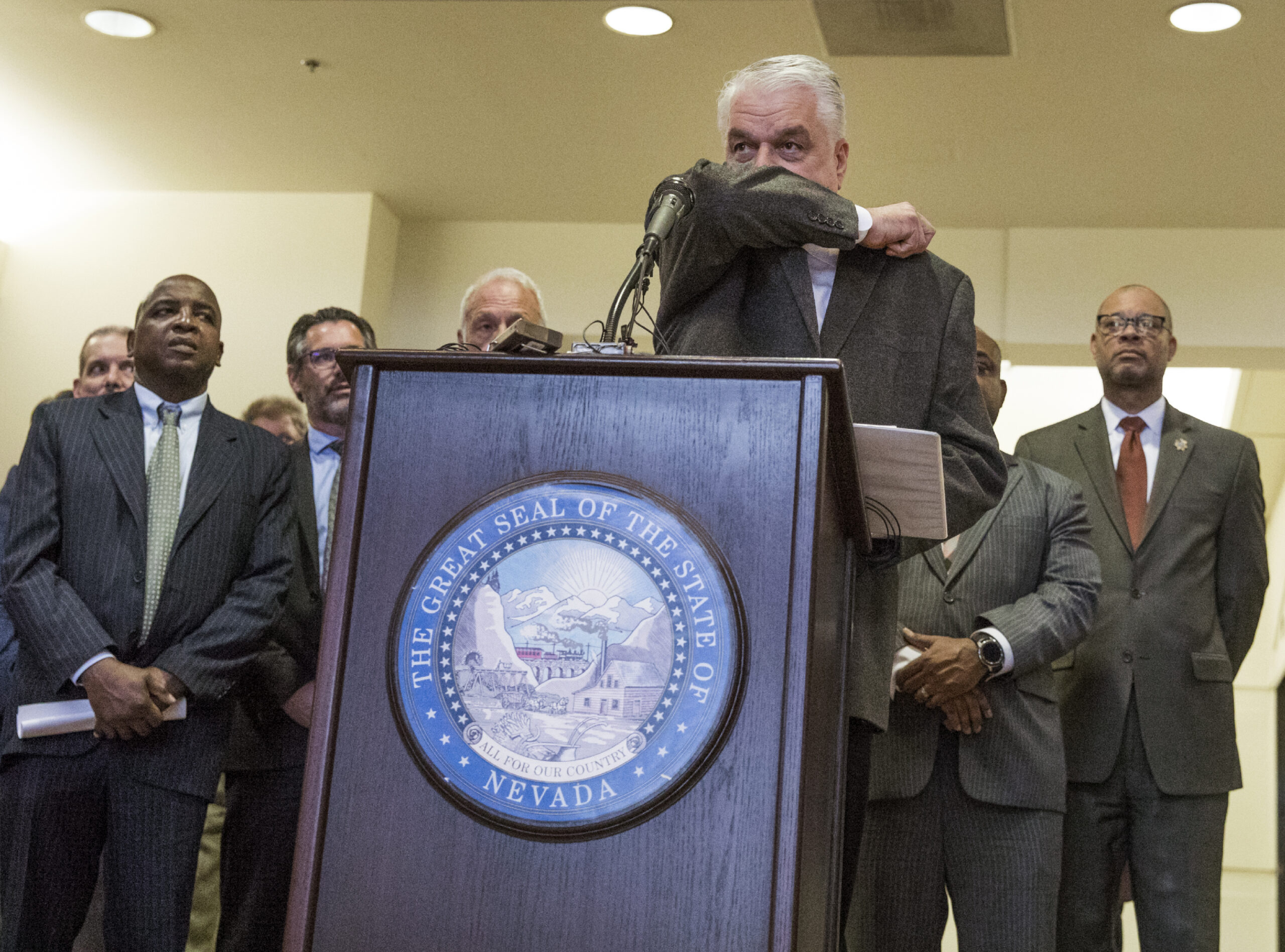 After spilling some of the beans on national television Wednesday – which only exacerbated the unease/irritation/anger in Nevada – Gov. Steve Sisolak emptied the rest of the jar Thursday evening.
These are not magic beans.
But there is more to digest now, even if we are still in Phase 0 and even if the governor seemed fazed by his own phases during the Q&A: "I've kind of gotten ahead of myself with phases...There might be three phases. There might be four phases."
So what do we actually know?
That in the greatest time of uncertainty in most people's lives, where ankle-biters and serious people alike crave certainty, the governor could not give the people what they want. The message: We are going to gradually re-open, but we are going to track the disease very carefully and pull back if we have to. We'll start small – curbside pickup, nonessential businesses will open with social distancing and more, casinos come later (Wynn's Matt Maddox said the end of May, and that may be right. If.)
The plan, which is on our site, is detailed and makes sense, although naming the phases with cute appellations ("Battle Born Beginning" sounds like someone learned alliteration in high school) detracted from the seriousness. I know we want to foster togetherness, but that is part of the problem.
You can't erase history, and the governor's insularity (he keeps his friends at arm's length and his enemies invisible) and poor, erratic communication (he all but acknowledged this in his prepared remarks) have created an atmosphere that has emboldened the loudest and even most mindless voices in the room and eroded the benefit of doubt any state leader deserves during a crisis.
Don't misunderstand: I am sure Nevadans trust Sisolak more than the president – but that is a low bar, even if his approval ratings (for now) remain robust. But what people want from their leaders during a time such as this is order out of chaos, not more chaos.
How do you know how bad it has gotten? When you start the biggest announcement in recent Nevada history with an apology to lawmakers for blaming them for the unemployment insurance problems, that's not the most hopeful chord to strike. But the governor, as real and emotional as he is, can go off script, seem flippant, seem uninterested in what others with elected titles think.
Thus do natural allies or muted foes become alienated or antagonistic. To wit:
It's smart to empower the counties to make some of these decisions (although the LEAP acronym (Local Empowerment Advisory Panel) is another cutesy stretch). "It would be a disservice to the residents and businesses in our state to pretend like Esmeralda County is the same as Nye County or that Clark is the same as Elko."
That's right and smart. But. But.
Washoe County is not the same as Clark County, the City of Reno is not the same as the City of Las Vegas, Hillary Schieve is not the same as Carolyn Goodman. These are distinctions with a difference.
But you can't change the past, and the future is what matters. Or should.
Sisolak needs to be more inclusive because the toughest decisions lie ahead. Budget cuts. Possible retrenching when the second wave hits. The unknown.
Nevadans already started to misbehave before Thursday night, gathering too closely sans masks. Counties – Eureka and Elko, at least – have begun to thumb their noses at the governor. People are frustrated and angry. This is not a normal time.
And the governor doesn't have much time. Substance matters, but so does communication and messaging. The terrible audio Thursday evening was synecdoche for the last few weeks. It's as if the governor was asking Nevada: "Can you hear me now?"
If he doesn't speak clearly and forcefully, being as transparent as possible about every decision to friends and enemies alike, people will stop listening.
Comment Policy (updated 4/20/2021): Please keep your comments civil. We reserve the right to delete comments or ban users who engage in personal attacks, use an excess of profanity, make verifiably false statements or are otherwise nasty. Comments that contain links must be approved by admin.