Groups seek to boost voter participation among Latinos, younger Nevadans who lag in registration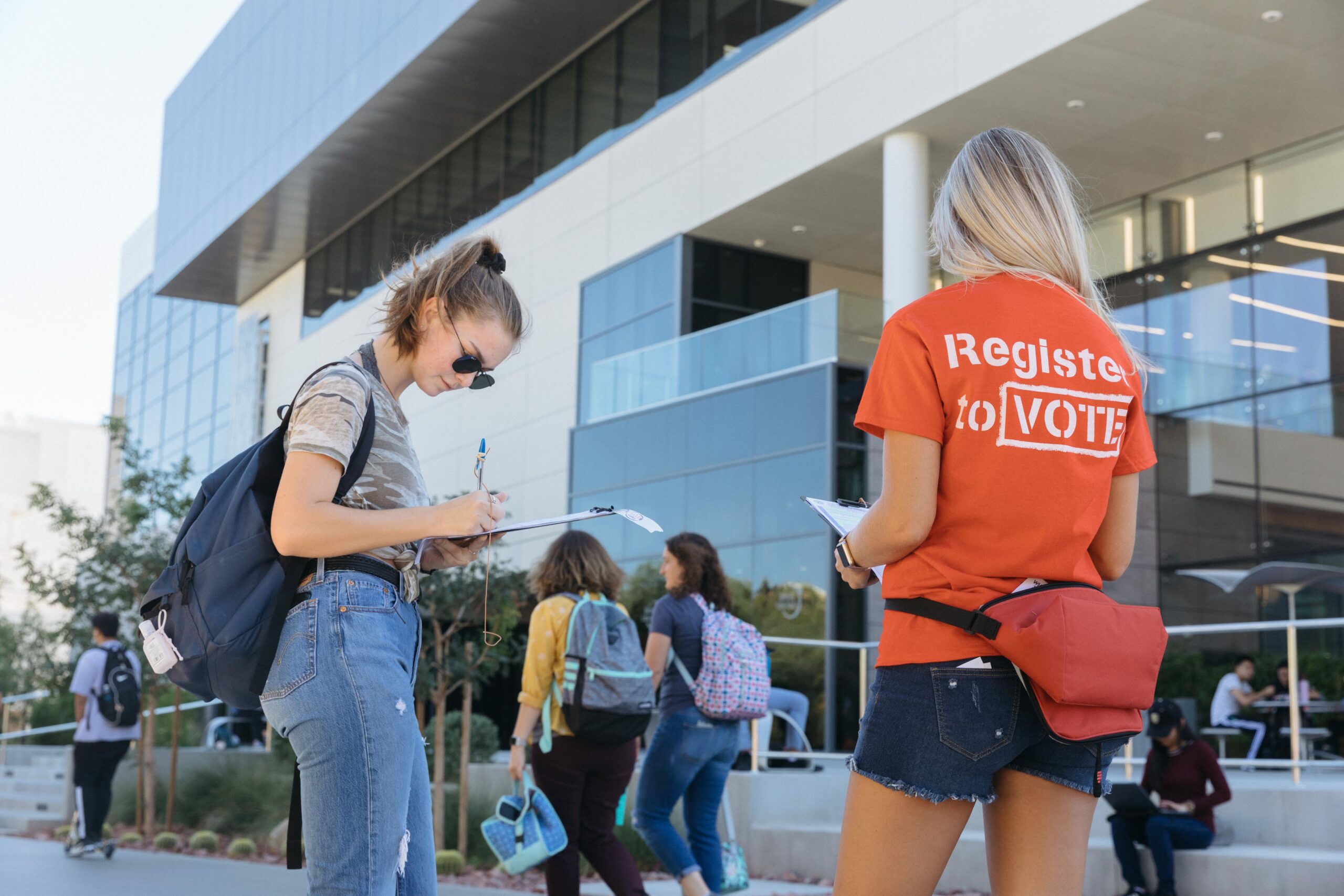 Erin Waldeck, Macie Stokuca and Keri Oruanto, three students at UNR and registered voters, were walking out of the Joe Crowley Student Union on Tuesday when they saw the boxes of DoughBoys doughnuts at a voter registration table and walked over.
Associated Students of the University of Nevada (ASUN), the university's student government, was holding an event to register students to vote and educate them on the 2020 presidential candidates. 
"Free DoughBoys doughnuts for democracy!" one registration volunteer shouted to a crowd of students walking past a table.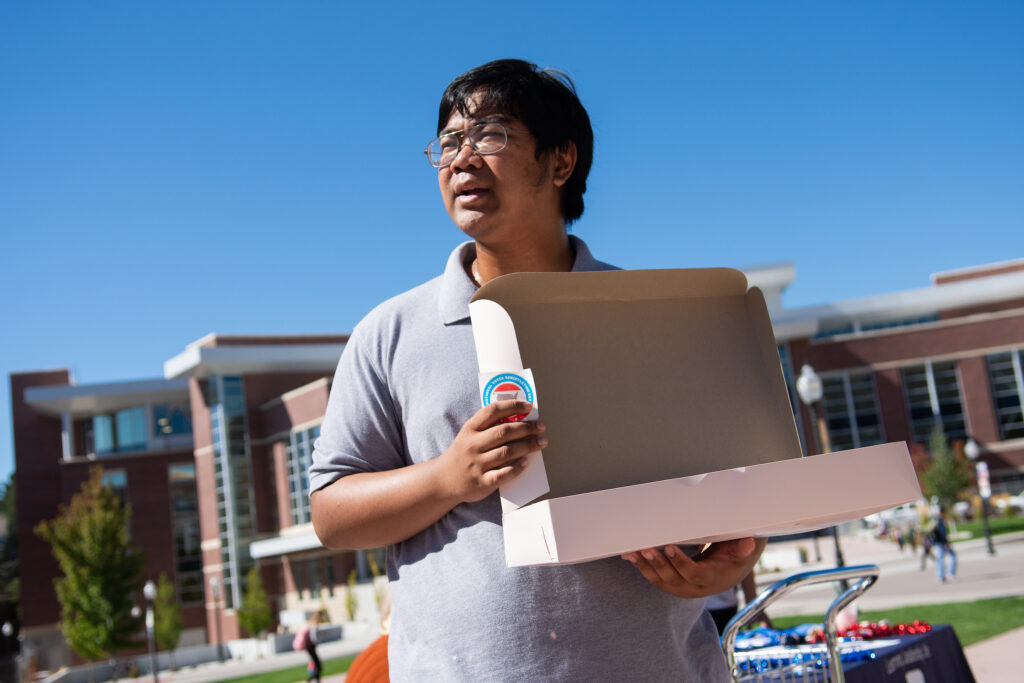 Gov. Steve Sisolak proclaimed September 2019 as Nevada's Voter Registration Month, carrying on a tradition launched in 2002 by secretaries of state across the country. It's a particularly urgent call because one in three eligible citizens in Nevada is not registered to vote, according to the nonprofit and nonpartisan Voter Participation Center. 
Comparably, only about 64 percent of the U.S. voting-age population was registered to vote in 2016, according to data from the Pew Research Center. 
That rate is highest among Latinos — 49 percent of eligible Hispanic voters are unregistered in the state of Nevada — with millennials and Gen Z residents close behind at 47.7 percent unregistered. 
"Our democracy should reflect the diverse people who live in our nation," said Page Gardner, founder and president of the Voter Participation Center, which is mailing 262,383 registration applications to residents in Nevada.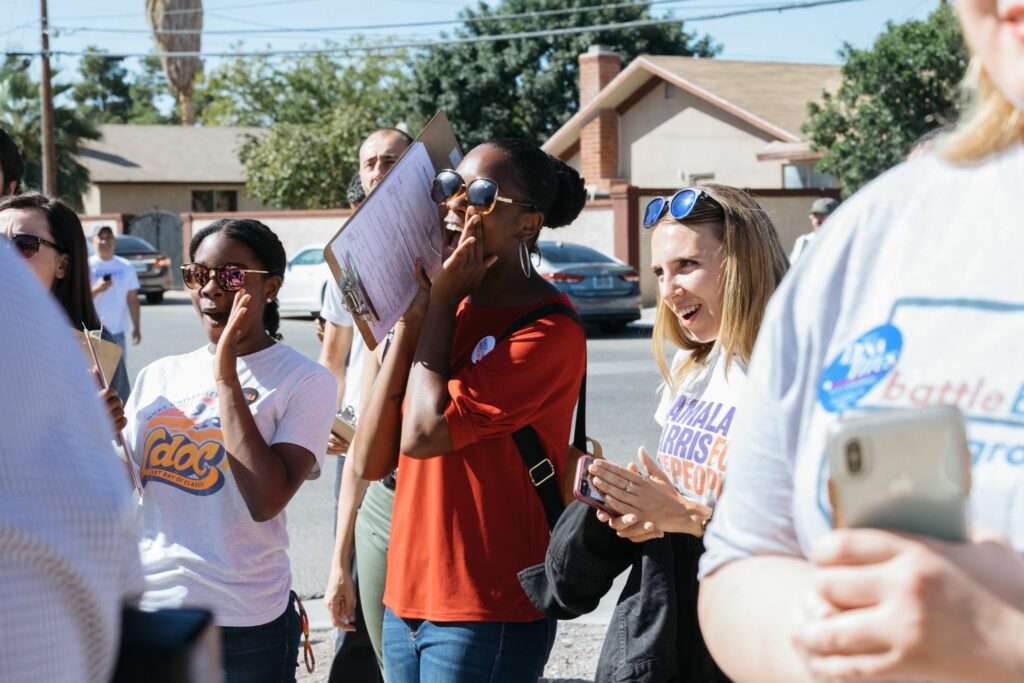 Mi Familia Vota, a non-profit organization, focuses on mobilizing eligible Latino voters to register ahead of elections. Jazmin Villagomez, a voter registration organizer with the group, said eligible Latino citizens may feel discouraged from voting, leading to low registration rates.
"When I'm talking to our Latinx community, some of the reasons that they give for not voting and not participating is because they don't think it's going to make a difference," Villagomez said. "They don't think that literally their one vote would matter." 
Mi Familia Vota says it helped register 10,712 new voters in the Las Vegas area in 2018. Villagomez said encouraging eligible Latino citizens to register is important because elections have consequences that affect them directly, too. 
"I don't think everyone realizes what happens in the local elections affects every single person here," she said. "So that's why it's important for them to participate. So they have a say in the matter. And so we can actually elect officials that are going to represent us and represent our values."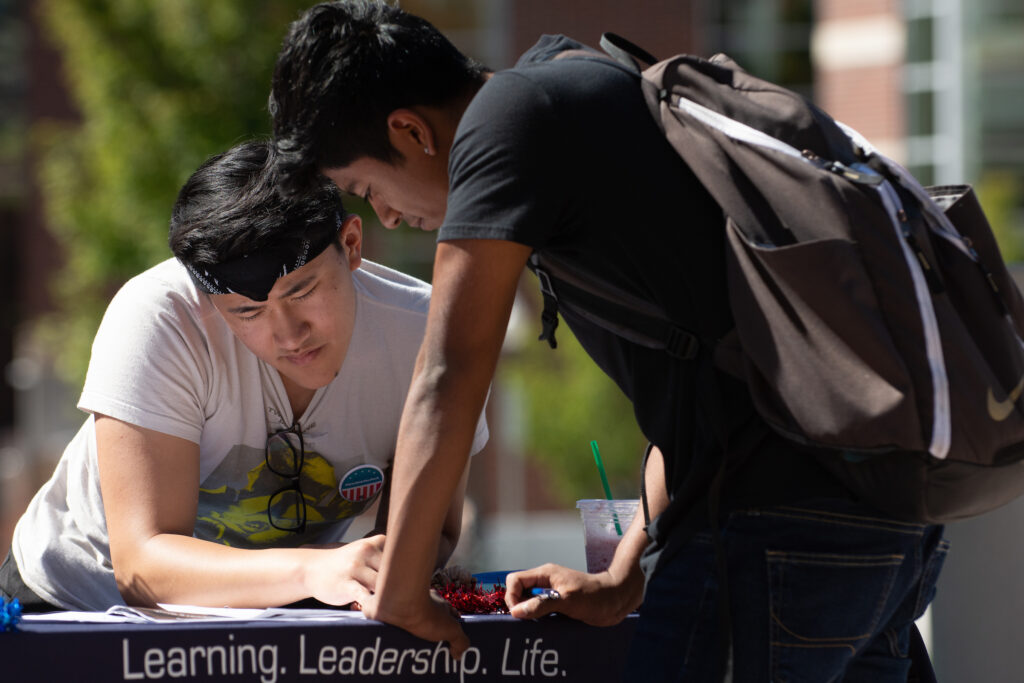 Nevadans can expect significant changes to the voter registration process in coming months that proponents hope will raise the number of people participating in elections.
Sisolak in June signed AB345, a bill that authorizes a same-day voter registration system in Nevada, which means eligible voters will not be turned away from the polls because they missed a voting registration deadline. It also calls for implementation of automatic voter registration at the DMV. The major provisions of the law are set to take effect Jan. 1.
Millennials and Gen Z, or 18 to 38-year-olds, are the largest eligible group of citizens to vote in the state, and yet are the second-most likely, behind Latinos, to be unregistered, making up almost 48 percent of unregistered voters in Nevada, according to the Voter Participation Center.
Joko Cailles, director of legislative affairs in ASUN at UNR, said ASUN was able to make something of a dent in those numbers. The organization registered 139 students in their efforts on National Voter Registration Day. 
"We have a chance to govern ourselves," Cailles said. "That's why it's important to do this — so that people have a chance to make sure that their voice is heard in the process. That's what counts."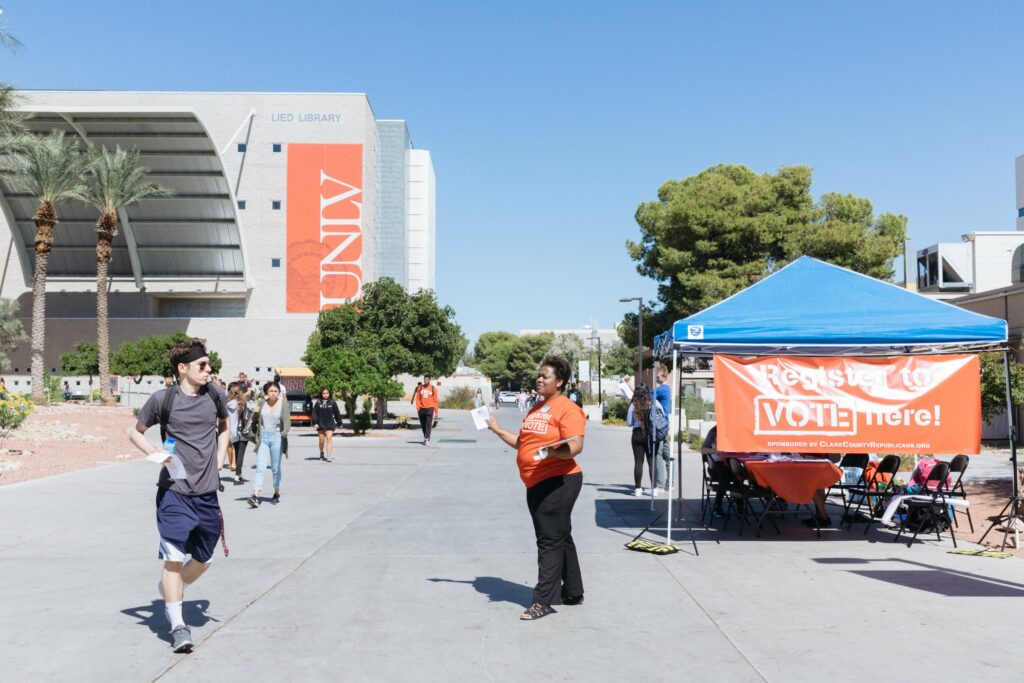 Although college students are typically among the least-registered group of voters, a Tufts University study shows that voter turnout among UNR students increased in the 2018 midterm election compared to the 2014 election by 27.8 percent, according to a press release from the university. 
Data from the university shows the turnout rates among Hispanic students jumped 30.6 percentage points from 2014 to 2018. 
"Our early voting initiatives and targeted initiatives worked," Sandra Rodriguez, director of ASUN and the University's Center for Student Engagement, said in a statement. "We had increases in voter turnout in many categories that had fallen alarmingly low in 2014. This report will help ASUN and the Center for Student Engagement, and our campus partners, to continue to bridge the gap in voter registration and turnout."
Bryce Gitzen, a linguistics student at UNR, said he registered to vote the first day he could after he turned 18 because voting is an important civic duty. 
"If you don't know what's going on in your local area, then how would you even begin to understand things in a larger sphere of influence?" Gitzen said after inquiring about his Nevada registration status at the ASUN table; he is registered in Alaska. "It's just one step along the way of understanding and influencing what goes on on Earth."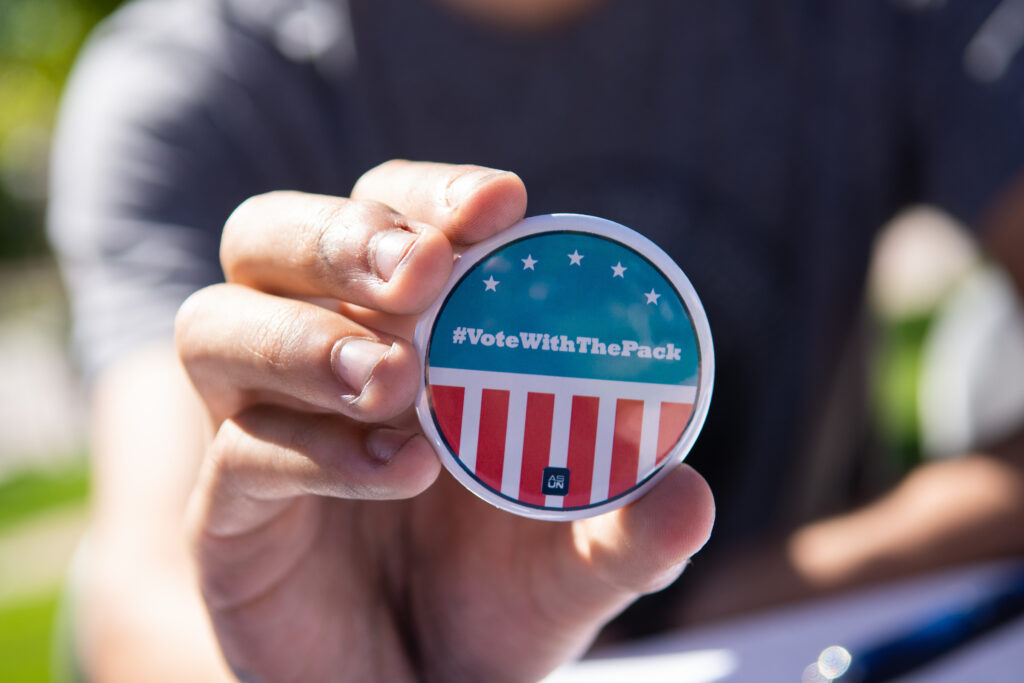 Comment Policy (updated 4/20/2021): Please keep your comments civil. We reserve the right to delete comments or ban users who engage in personal attacks, use an excess of profanity, make verifiably false statements or are otherwise nasty. Comments that contain links must be approved by admin.