Kathie Velez, a first year student at UNLV School of Medicine, on Wednesday, Jan. 16, 2019. (Jeff Scheid-Nevada Independent)
Growing UNLV Medical School focused on attracting students who will stay in Las Vegas, ease doctor shortage
February 1st, 2019 - 2:05am
Faun Botor is preparing to take the Step 1 test, which takes about eight hours to complete and is considered one of the most difficult exams in medical school.
But the test isn't the only challenge facing Botor, who's a sophomore at the UNLV School of Medicine. She's 31 and the mother of three children, and one of them has autism.
"It is never too late, no matter how hard it is, or how much you want to stay at home with your kids, or how much you think that maybe you are making a detriment on your family for going back to school, or finishing school. It is worth it in the end," Botor said in a phone interview. "Our children are watching us."
Botor is one of 120 students currently enrolled in the UNLV School of Medicine, which started its first class in 2017 and is planning a building in downtown Las Vegas' emerging medical district. It's proud to have a highly diverse student body that includes non-traditional students like Botor.
"We want our doctors to represent the population of Las Vegas," said Paul Joncich, a school spokesman. "We feel our students and the kind of students we look for are more likely to understand the challenges different sectors of the population face in Las Vegas."
Putting together a student body that looks like Las Vegas is the outgrowth of a laser focus on recruiting students committed to the area and willing to help fill big gaps in the state's health care-workforce. Nevada is chronically short on doctors, even as more residents have the means to pay for care after former Gov. Brian Sandoval expanded Medicaid.
Nevada ranks 47th in the nation for the number of active doctors per 100,000 patients, and 48th in the country for its ratio of doctors to residents. In Southern Nevada, that averages out to just over 180 full-time physicians per 100,000 residents, compared to the national average of 303.
The new medical school, which will focus on mental health, addictions, cardiology and cancer, among other specialties, also aims to boost economic growth throughout the state. Health care is one of the sectors in Nevada that has the greatest potential for growth, with tens of thousands of workers less than the demand.
"A new four-year medical school would not only attract new practicing physicians, but also educate new physicians, cultivate research, attract federal funds and private philanthropy," said an economic analysis report published in 2013, "as well as spur medical innovations that drive the statewide economy."
The school of medicine is projected to have an economic impact of more than a billion dollars a year and create 8,000 jobs by the time it's fully functional in 2030. But for now, it's still growing up — the school is asking legislators this session for an additional $14.3 million to add two new cohorts of students, more residencies and additional faculty.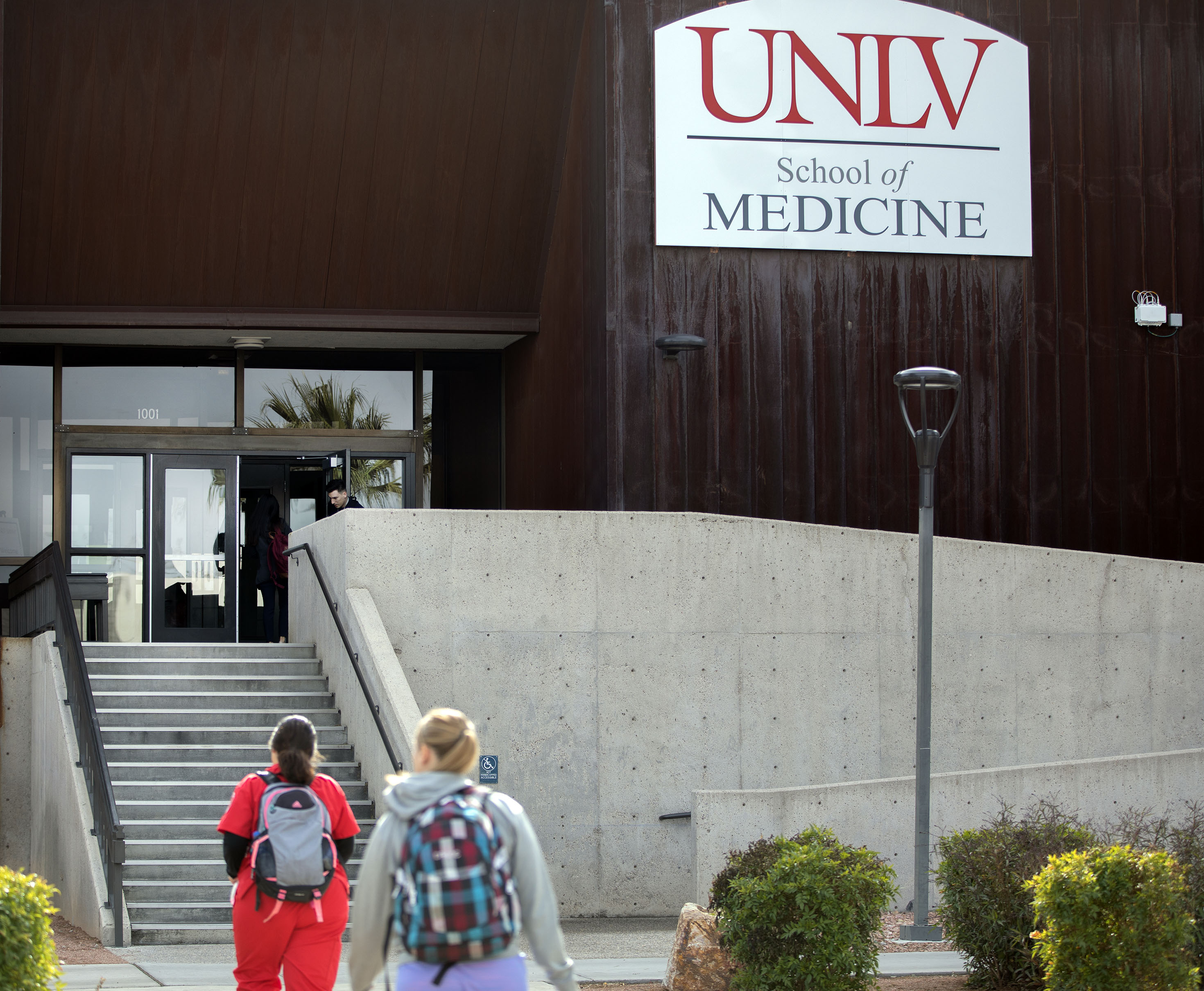 The school in numbers
The UNLV School of Medicine has a level of diversity well above the national average, with Hispanic students making up 20 percent of the inaugural class and African-American students making up 8 percent. In a 2015 survey, the Association of American Medical Colleges found that less than 5 percent of medical school graduates were Hispanic and less than 6 percent were black.
Gov. Steve Sisolak's budget calls for more than $14 million in additional funds to support the growing school. UNLV Acting President Marta Meana explained to lawmakers at a budget subcommittee hearing last Thursday that the money would back two new cohorts of 60 students each over the next two years, helping the school grow to its full size of 240 students.
It will also help expand the number of residencies from 300 to 353 over two years, add 15 new faculty members and add four new departments: in dermatology, plastic surgery, anesthesiology and geriatrics.
It won't be the first time the Legislature has supported the project. Aside from millions in operating funds, lawmakers approved $25 million in 2017 to help construct the UNLV School of Medicine building.
But setbacks last year in private fundraising prompted school leaders to scale back their ambitions from the 220,000-square-foot building originally envisioned.
Meana said the school is now analyzing the scope of the proposed building. The new facility might be 150,000 to 180,000 square feet, and the primary focus now will be on expanding the actual number of medical students in each class from 60 to 120, she testified at the Thursday budget meeting.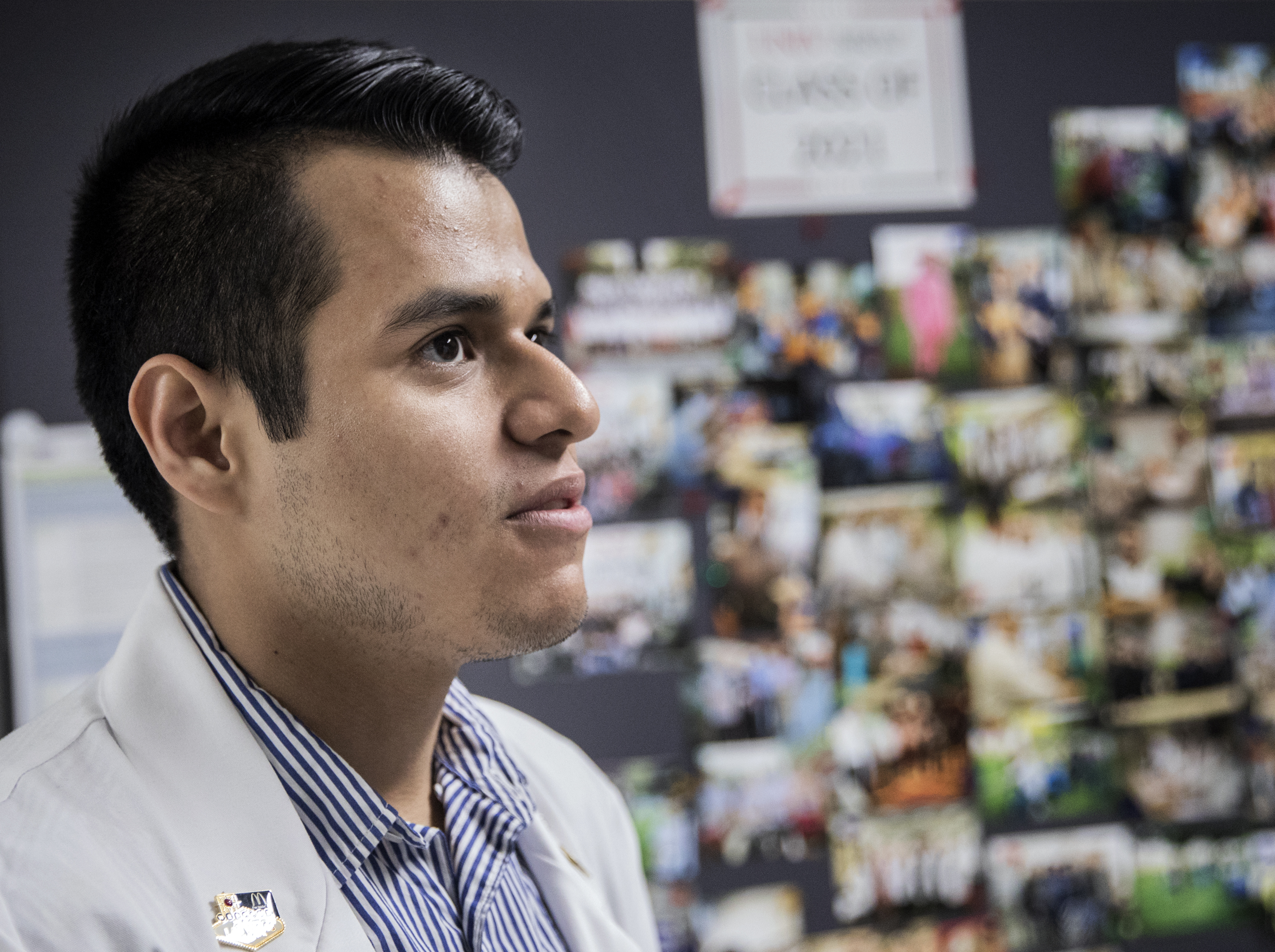 Future doctors: Diversity and perseverance
Within the classrooms, future doctors are striving to overcome their own challenges and achieve their goals.
"I am the only mom in my class, but we do have other colleagues with children that are male. But I really feel like [the school] didn't go for the super traditional student," said Botor, who is also president of the Medical Student Ambassador Program. "They wanted to have a very diverse cohort of students that can bring to the table different life experiences, different cultural aspects and different points of view that you wouldn't necessarily see in a more traditional school. "

Kathie Velez agrees. A 28-year-old California native, Velez arrived in Las Vegas when she was 4 years old and decided to study at the UNLV School of Medicine so she could establish a practice in Las Vegas and help improve the health sector.
Velez, who is currently president of the Latino Medical Students Association, believes it's also important to serve as a mentor for Latino students, which is why she has helped create programs aimed at those who want to pursue a medical career.
"I would really like more minority students, especially Latino students, to apply to medical school," she said.
One of Velez's classmates is Robert Vargas, a first-year medical student who has Mexican roots and is the first in his family to attend college.
Vargas, 23, said his background allows him to better understand the lack of access to health services and the need for more doctors who can identify with the community they serve.
"Coming from an underserved background, I feel like finding a doctor was so hard for me growing up and for my family," Vargas said. "So I just want to serve the community and be that first person people can talk to and being able to give them good medical advice and be able to give them good medical treatment."
Vargas said he has been able to afford his studies thanks to a scholarship from the Engelstad Medical Scholar program.
All students in the first graduating class have a full-ride scholarship, which adds up to a $100,000 value. In the second class, 40 students have full scholarships and 20 have received partial scholarships. This financial support varies depending on the needs of each student.
"I never would've thought I'd make it this far without help like that," Vargas said. "I wouldn't be in medical school today."
The scholarships help distinguish UNLV School of Medicine from institutions in the rest of the country.
"One of the reasons we give our students scholarships, is because they're taking a chance on us, they're taking a chance on a new medical school," Joncich said (the school is still in the multi-year process of attaining full accreditation). "Another reason is the typical medical student in the U.S. graduates with a $180,000 student loan debt."
Joncich added that offering these scholarships can attract bright students with grade point averages above the national average who want to pursue a medical career with a general focus and aren't necessarily pursuing high-paying specialties.
The pay gap between specialists and family doctors can be stark. According to Salary.com, a family doctor in the U.S. earns an average of about $200,000 annually, while a cardiologist makes about $413,000 annually.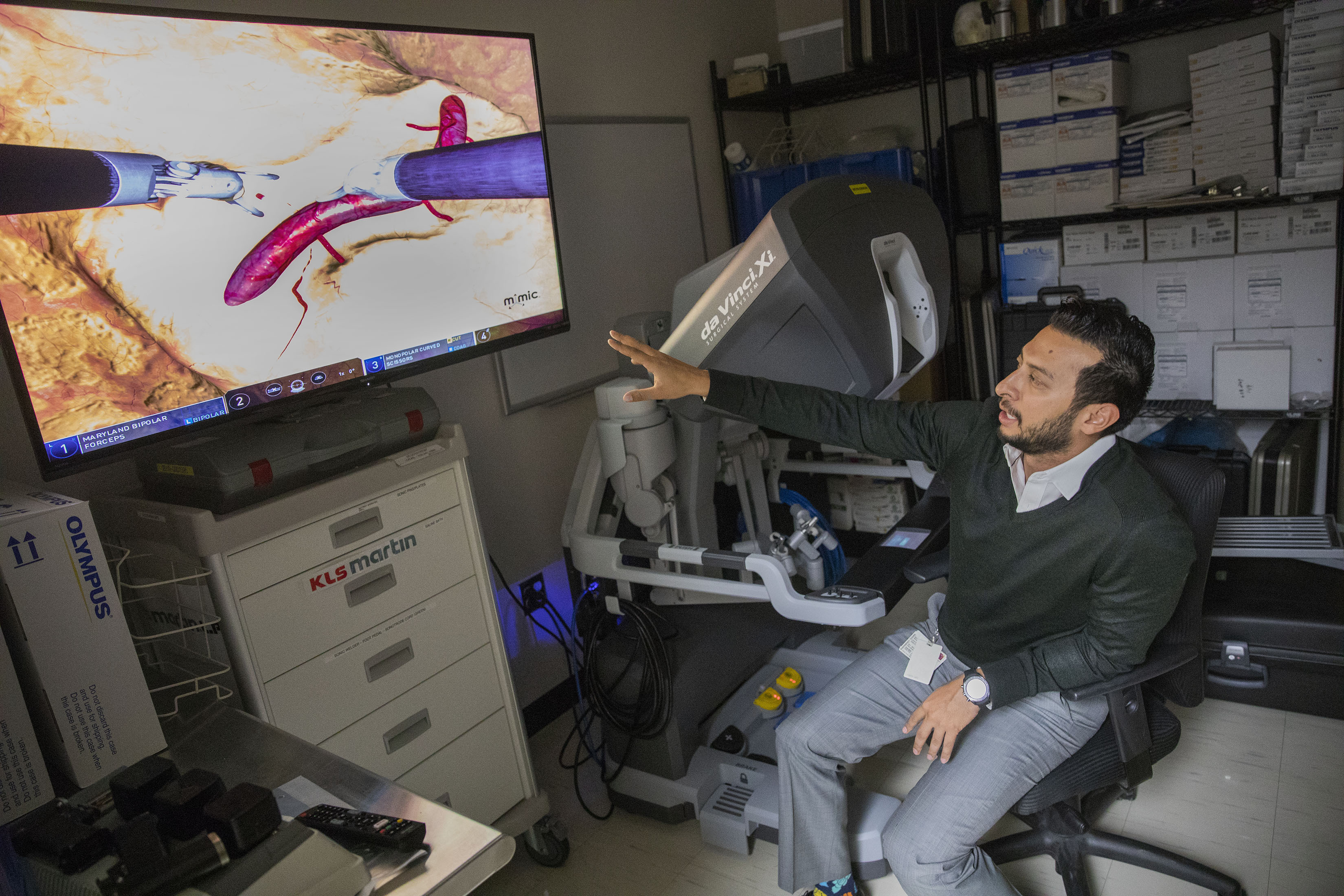 Nevada roots
One of the main requirements to enter the UNLV Medical School is that the students are originally from Nevada or have strong ties to the state.
Although the UNLV School of Medicine doesn't recruit students outside Nevada, Joncich said they've received more than 1,900 applications for the Class of 2023. Of that, 320 students will be interviewed and only 60 will be admitted.
"The reason is we feel like [it's] more likely they'll stay to practice here after graduation. People who apply that are not from Nevada we don't even consider," Joncich said. "This is what we need in Las Vegas. We need doctors to stay in Las Vegas and treat Las Vegans."
Michelle Rindels contributed to this report.

Comment Policy (updated 10/4/19): Please keep your comments civil. We reserve the right to delete comments or ban users who engage in personal attacks, use an excess of profanity, make verifiably false statements or are otherwise nasty.
get our morning newsletter, The Daily Indy
INDYMATTERS PODCAST
CAFECITO CON LUZ Y MICHELLE
@TheNVIndy ON TWITTER