Heartache in the capital: Nevada's changing landscape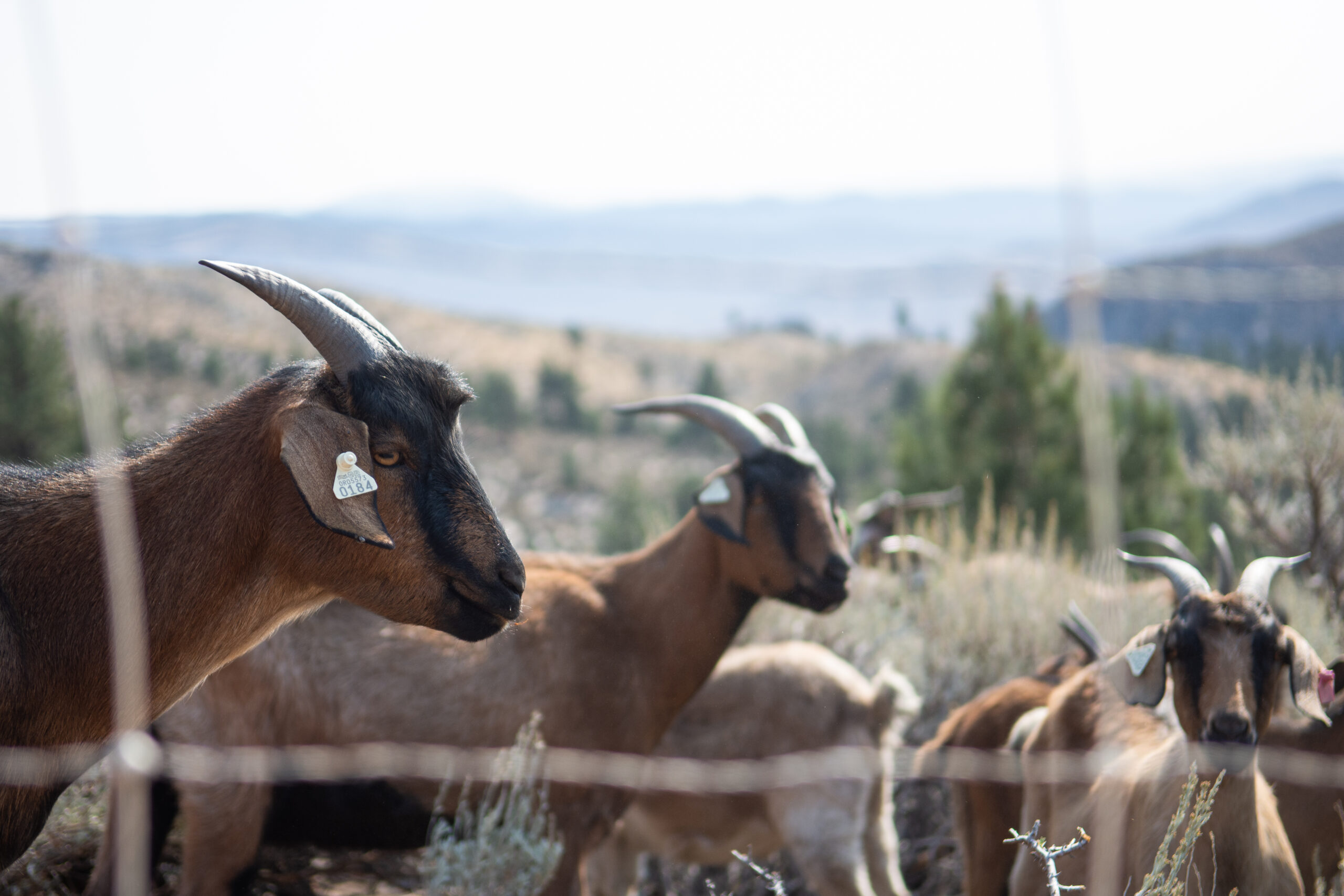 Winter is almost over, the snowpack is below average (again), the daffodils are ready to bloom — and a hot summer is coming.
The Carson City news was so shocking that NBC picked it up and broadcast it nationally: an analysis by the Associated Press, using 30 years of federal records, named Carson City as the fastest warming city in the United States. Two years later, in 2016, Reno was named the fastest warming city in America. As those who have been longtime residents can testify, much has changed in the last few decades. Our once pristine wonderland is struggling. Superficially, this area might still appear to be a paradise, but I truly miss what it offered even in the 1990s when, ever loyal, I brought my spouse back to this area.
Beginning in 1954, Lake Tahoe was my home. My father would build large igloos in our yard at lake level in the three feet of snow. The lake, now with clarity of only 60 feet, was much more transparent then — from my rowboat, I could see black water snakes approaching from far away, as well as the scary logs and their dark shadows 120 feet below on the lake bottom.
My husband and I bought a barren lot in the Urban-Wildland interface on the east side of the Carson River, and set about making it our modest home. With water and natural shrubs, the land was soon healed. We adopted a no-pesticide rule so not to disturb the critters, and we made our large property as organic as we could. The birds settled in again as the vegetation grew back, wild horses were abundant, coyotes were curious and omnipresent, and I was always discovering the most complicated and wondrous insects—small translucent scorpions, huge brilliantly colored moths, honey bees, Jerusalem crickets, yellow swallowtail butterflies, praying mantises (large and small in many colors), huge striped bumblebees, and massive, harmless wolf spiders which were as fast as lightning when they ran away from you. It was a blessed, healthy land.
The air was crystalline pure (unless there was the occasional forest fire); the sky was a brilliant azure; snow fell with abundance and made the ski resorts and the skiers happy. The summer weather averaged 75 degrees, perfect for Lake Tahoe recreation and desert and mountain hiking. Occasionally, the winter temperature would go below 0 degrees Fahrenheit; frequently we would have several feet of snow at valley level, and I would have to shovel what seemed to be our very long driveway.
But since the early 1990s, there have been highly noticeable changes. Many of the larger animals and most of the insects are gone. The federal records analyzed by the Associated Press reveal that there has been an average of a 4.1 degree temperature rise in Carson City just since 1984. The bark beetle is now a scourge to our trees and no longer do I find the gigantic and brilliantly colored moths complimenting my flower garden, nor the praying mantises among my vegetables. When the mantises went away, the aphids, always threatening, successfully took over my vegetables.
Year by year, the wildfires have increased with a vengeance, mostly transporting California wildfire smoke over the mountains to blanket this area for increasingly longer periods each year. The smoke now significantly intensifies in mid-July and tapers off around November. Then it is common for the federal agencies to start their "prescribed burning" in nearby mountains.
The predominant summer wind direction is from the southwest and during the Rim Fire near Yosemite in 2013, the hazardous air quality drove me from the state for almost a month. No matter how macho I thought I was, it was obvious that I could no longer tough it out. It was also harder to sleep in the summer as the house could no longer cool off at night. Though air conditioning in Northern Nevada was historically rare or non-existent, the HVAC merchants started to benefit economically from increasing AC installations. Not only did we put in air conditioning, but we also installed a whole-house air cleaning system with a four inch HEPA filter. (HEPA air cleaning systems can filter out particulates — but NOT ozone, which is becoming more problematic here.)
Once considered to have pristine air quality, we enjoy this no longer. The American Lung Association 2020 "State of the Air" analysis (2016 – 2018) graded Carson City a "D" in ozone, with seven days rated "unhealthy for sensitive populations" (coded orange). Forming primarily from smoke and auto emissions, ozone is invisible and particularly harmful to living cells in the lungs. In addition, Carson City earned an "F" in short-term particulates, with four days in the "unhealthy for all" (code red) range. Small particulates can enter the bloodstream and damage immune systems along with the lungs, brain, and heart. Reno earned an overall "F" for its ozone level, with 29 orange days in the "unhealthy for sensitive populations" range and a "D" in particulates with eight orange days. Las Vegas also was rated an "F" in ozone with 90 days over the health standard, and got an "F" in small particulates with 12 days over the standard.
Air stagnation days are also increasing, particularly during the summer, further impacting our health with smoke and ever higher levels of ozone. In the cold weather months, we now have measurable ozone levels, and wood smoke from home heating adds dangerous, small particulates to the air and causes an unsightly haze.
The population has grown, instigating new housing, roads and traffic. In 1984, the population of Carson City was around 35,000 people. In 1994, when we moved there, it was 56,000. The population is predicted to reach 70,000 in the foreseeable future.
Carson City used to be known for getting 12 inches of annual precipitation, now it is reputed to get around eight. And there is no longer a "normal." On the even drier east side of the Carson River, we used to get an estimated six inches of precipitation; now we get only around two or three inches. Wells are becoming less productive, and some homeowners drill their wells deeper or have above-ground water tanks to cover peak water usage demands.
In addition, due to the longer warm season, the wind-blown sage and rabbitbrush pollen season has lengthened; more people now are complaining of disabling allergy symptoms and are sometimes leaving the area for as long as they can afford to stay away in the late summer and fall. Several physicians have told me that this area is very hard on the eyes and the lungs because of the dryness and the airborne particulates from wood burning stoves, wildfires and the fine ambient dust. Compared to the past, many residents who have allergy, heart or lung issues are now finding it harder to live here.
So what do we do? We move? No — that won't work, as climate change is everywhere. So, we adapt as we can. We also must wield our voices with our local organizations, neighborhood groups, and local and state government representatives to implement wise environmental and land use controls; this includes making phone calls, writing letters, attending meetings, and providing other clear input to state and local entities. Undoubtedly, cities and the state are capable of instituting measures to slow climatic changes much more aggressively than they do now. We all need to tell our officials what is important to us, or they will not know!
Several bills are being considered by Congress, one of which is the "Energy Innovation and Carbon Dividend Act," which outlines an action plan to reduce carbon emissions by 40 percent in just twelve years; it is estimated to create 2.1 million new jobs. In the capital here, the Legislature is now in session and is actively setting the tone and future of aspects of our state. State and local government must lead in establishing the long-term health of our natural world. And Carson City has a new mayor and members of the Board of Supervisors who can have a significant impact on the environmental health of our county.
A passive acceptance of the 'status quo' will only worsen the current and long-term costs and damage. Climate change will not stop if we do nothing. Rather, it will only accelerate and gain more momentum. Further degrading our quality of life, we face increasing wildfires, health issues, warming and drought. We have the right to demand from our elected officials the conscious stewardship of our precious land, air and water. After all, it sustains our lives.
Physically, economically and spiritually, we and our descendants require it.
M. Paine is a member of the Citizen's Climate Lobby and physical and resource geographer with specialties in water, air quality and wildfire issues, energy and transportation development, long-range land use planning and post-disaster infrastructure recovery.
Comment Policy (updated 4/20/2021): Please keep your comments civil. We reserve the right to delete comments or ban users who engage in personal attacks, use an excess of profanity, make verifiably false statements or are otherwise nasty. Comments that contain links must be approved by admin.