Heavy smoke from wildfires, expected to worsen as the climate changes, adds to public health concerns about air quality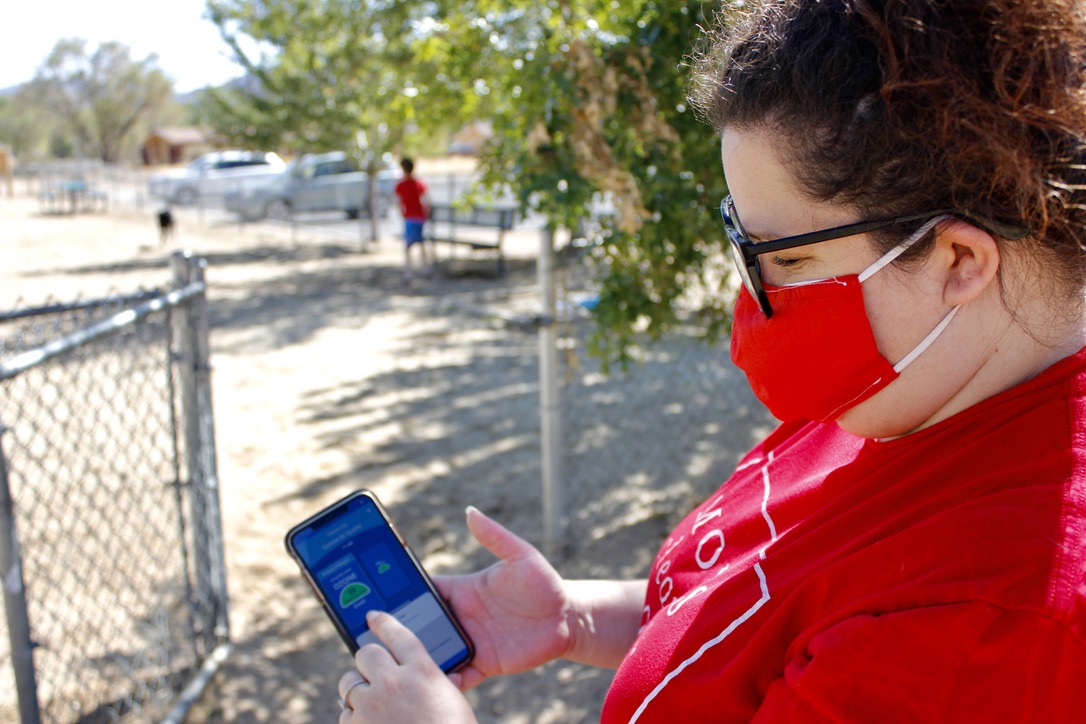 Even before wildfire smoke billowed into Nevada from a record-setting California fire season, Jennifer Cantley monitored the air quality near her Carson City home. But when the smoke blocked the sky and mountains behind her home over the summer, that checking increased.
"I am literally deciding whether my children can go outside for 10 minutes," said Cantley, the parent of two sons with asthma and an organizer for a group advocating for better air quality.
"This is not normal," she said in an interview last month. "It's September."
As fires burned across California in August and September, satellite images showed smoke extending across Nevada, particularly affecting northern Nevada communities around Reno, Carson City, Minden and Gardnerville. Las Vegas also recorded 14 days of subpar air quality that were likely attributable to wildfires, according to preliminary data shared by Clark County.
For parents such as Cantley, the heavy smoke from wildfires deepens existing concerns around the health effects of poor air quality, especially during the COVID-19 pandemic. COVID-19 targets the respiratory system and has been shown to worsen symptoms in areas grappling with pollution.
Not only is the heavy smoke a public health concern for sensitive groups, it can also ripple out through the economy, threatening the safety of outdoor workers. Nevada's Occupational Health and Safety Administration, or OSHA, does not have regulations for handling the risks of wildfire smoke, but some companies voluntarily follow California's standards for protecting workers.
Days with unhealthy air quality could increase as the climate continues warming. Scientists say the effects of climate change on temperature, aridity and vegetation, combined with decades of fire suppression, have created prime conditions for more extreme wildfires — and more smoke.
Over the past two decades, the three years with the poorest air quality in Reno are fairly recent: 2013, 2018 and 2020. Each year overlapped with significant fire activity in and around Nevada.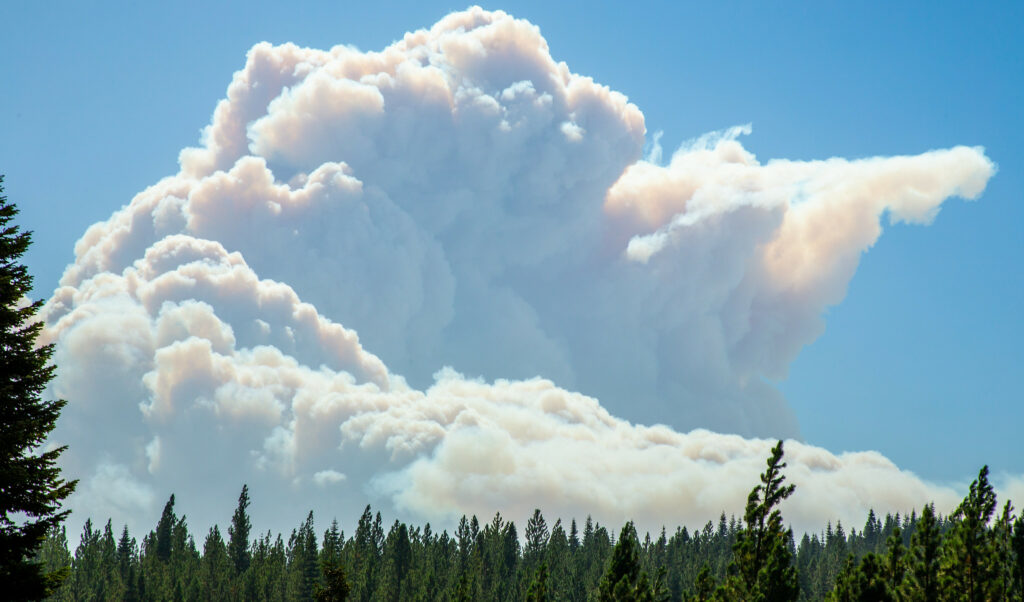 According to data from the Washoe County Health District, 2020 has already eclipsed 2013 and 2018 as the year with the greatest number of days considered unhealthy for sensitive groups or unhealthy for the whole population. The year with the second highest number of days was 2018.
Brendan Schnieder, an air quality specialist with the health district, said that in a year without extreme wildfires, officials would expect to see unhealthy air quality in the winter as wood stoves and fireplaces emit small particulate matter, known as PM 2.5, that can get trapped in the lungs.
"When you add in a wildfire, it throws off a lot of things," Schnieder said.
Between Aug. 16 and Oct. 1, the health district counted 24 days that exceeded U.S. air quality standards. One exceedance was related to dust. But the rest were likely caused by wildfires.
Over the smoky summer, air quality monitors across the state registered high levels of PM 2.5, particles that are 2.5 micrometers in diameter or less. Such fine particles can get lodged in the lungs and bloodstream. Wildfire smoke can also contribute to elevated levels of ozone pollution.
The Centers for Disease Control and Prevention reports that heavy wildfire smoke can increase hospital visits for respiratory and cardiovascular conditions. In August, a report in Environmental Health found that medical visits for asthma patients at a Reno hospital increased by 6.1 percent on days with high PM 2.5 levels from wildfire smoke, when compared to other pollution sources.
The study, backed by the Desert Research Institute, the Renown Institute for Health Innovation and the Washoe County Health District, looked at data from 2013 to 2018, and was focused on patients who visited Renown Hospital's regional health care system, which includes Carson City.
Daniel Kiser, a lead author for the study, cautioned that it was "observational" and said it should be viewed as one contribution to a larger body of science. But, Kiser added, the findings appear to suggest that "particulate matter from wildfires might be more harmful than other sources."
For sensitive groups, those with pre-existing respiratory illnesses, wildfire smoke only adds to existing concerns. Cantley knows this firsthand. She recounted how her son Gabe, age 9, woke up around 2 a.m. with a severe asthma attack on a hot summer night, smoke lingering in the air.
Cantley was prepared. She said she quickly found a breathing treatment mask and used ice packs to cool him down. But the experience, she said, was "scary" and personalized the issue.
"I'm still having a hard time working through that," said Cantley, who is also an organizer for Moms Clean Air Force, an Environmental Defense Fund project aimed at curbing air pollution.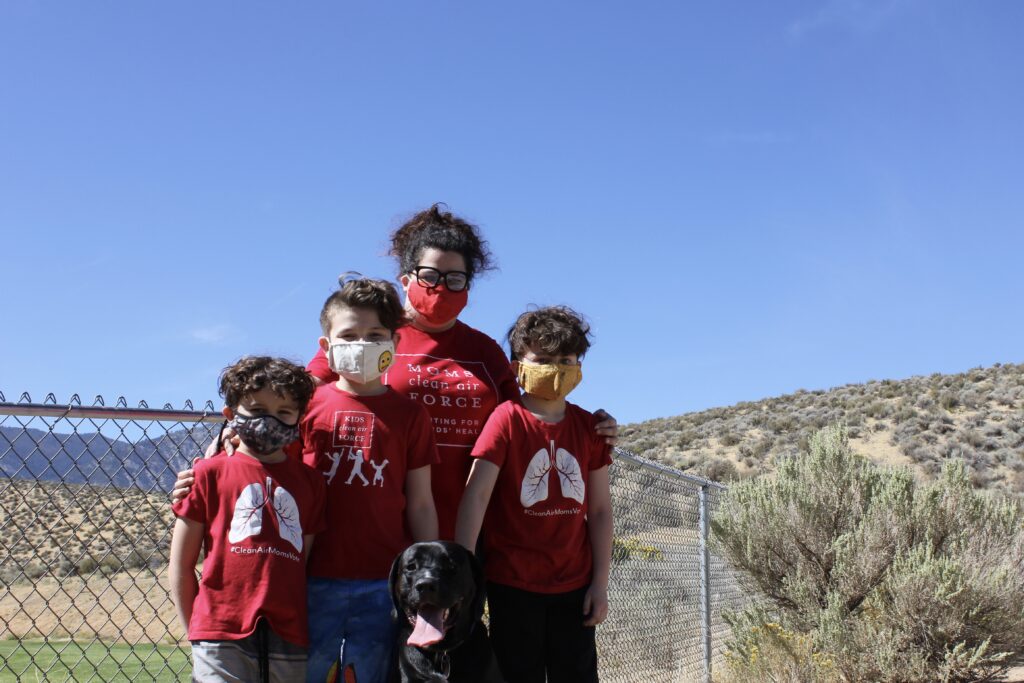 For all three of her sons, the wildfire smoke made it hard to go outside, one of the few escapes in the COVID-19 pandemic. With school online, they are already spending more time at home.
"It wasn't really a good time to be out, and you're trapped inside even more," said Joey, 10.
Air quality issues arising from wildfire smoke can also have a rippling effect on the thousands of workers whose jobs require them to be outside. Unlike California, Nevada workplace regulators do not have guidelines or standards for how employers should address health risks from smoke.
But wildfire smoke is a major issue for contractors across Northern Nevada.
Brendon Carlson, the regional safety manager for Granite Construction, said his company and others in the region look to the California standards. He said federal workplace regulators and the Mine Safety and Health Administration, or MSHA, also have some guidelines to follow.
"Everyone is managing the best they can right now," he said.
The first option for protecting workers would be to rely on "engineering controls," Carlson said. For equipment operators, that might mean working closed cabs with an air ventilation system.
But for workers on the ground, protective measures can be more complicated. Some workers are required to wear occupational respirators. Some workers have medically evaluated, and occupational clinics are operating with limited resources amid the pandemic. When air quality was poor, Carlson said his company decided to shut down some projects until the following day.
"It's not fair to put our guys in a respirator all day," he said, noting that the heavy-duty masks are more cumbersome than typical face masks. "It's uncomfortable and hot, and hard to breathe."
The problem everyone faces, from parents to businesses, is that it is often difficult to know how unhealthy the air quality is. The data often lags real-time conditions, and there are major gaps.
Cantley, on the western side of Carson City, relies on a reader miles away. It leaves her asking: "What can we do to make sure everyone has accurate readings for air monitoring systems?"
In addition to the timing of data, there are areas of the state where there is no official data at all. Across rural Nevada, there are also major holes in state and federal air quality monitoring. The Associated Press reported last month that nine of Nevada's 17 counties lack air quality readers.
Rudy Zamora, the Las Vegas-based program director for Chispa Nevada, said he was also closely monitoring air quality data over the summer. He has a five-year old with asthma.
Like checking the weather, checking air quality became "one of the things we do," he said.
Zamora, whose group is focused on organizing in the Latino community as part of the League of Conservation Voters, said he saw a direct connection between the smoke and climate change.
"Communities have a right to breathe clean air," Zamora said in a recent interview. "It's really one of the basic needs to exist. We want to make sure that there's aggressive climate action to improve the air quality and prevent future wildfire seasons like the one we've seen this year."
Air pollution, he added, tends to disproportionately fall on communities of color. Data analysis in other cities has pointed to an overlap between areas with air pollution and COVID-19 positivity.
"When you combine the pandemic and the way that our air quality has been lately, it truly puts Black and brown communities at a higher risk of getting sick," Zamora said.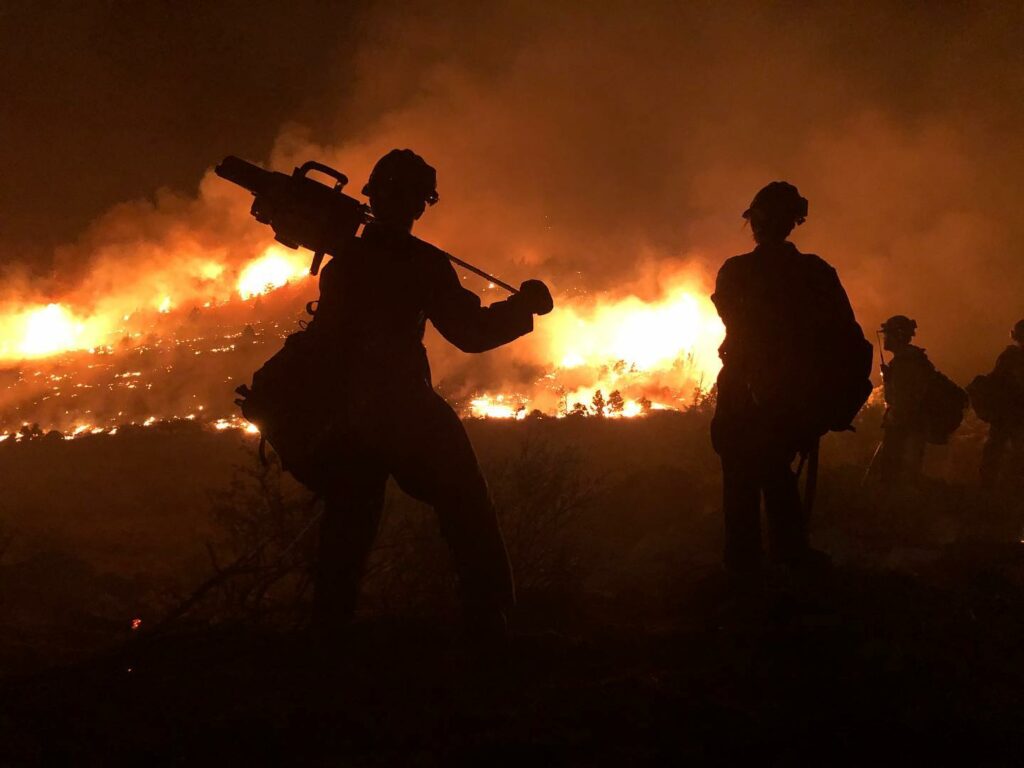 Despite a federal government that has downplayed, and at times denied, the increasing threat of climate change, the connection between warming and wildfire smoke is made explicit on a CDC web page that is dedicated to the subject. "Climate change," the website simply states, "is projected to increase wildfire risks and associated emissions, with harmful impacts on health."
It's a connection that is not lost on Joey, Cantley's eldest son. He pointed to fires from California to Oregon as a reason the federal government should take action on climate change.
"This is not my future," he said. "It's millions of kids' futures."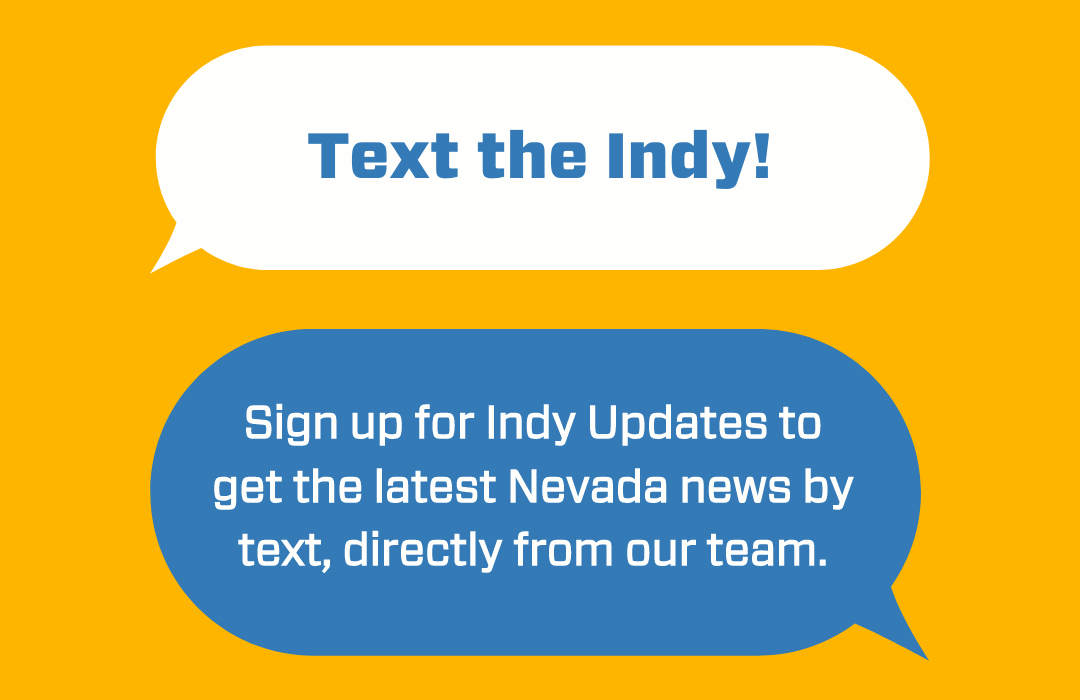 Featured Videos