Las Vegas hospital administers Nevada's first batch of COVID vaccines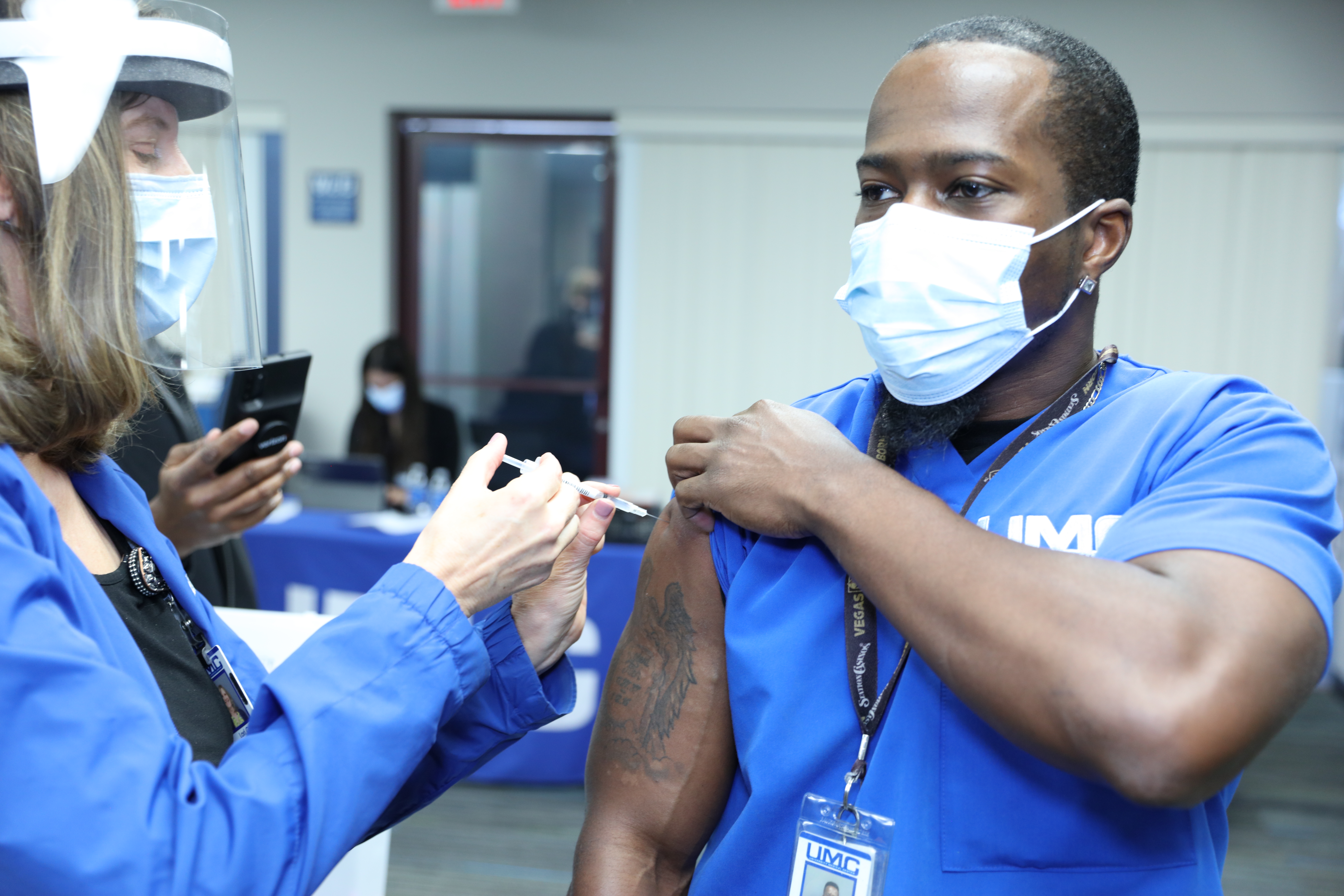 University Medical Center became the first hospital in Nevada to administer the COVID-19 vaccine on Monday, marking a major turning point in the fight against a disease that has stricken more than 189,000 Nevadans and killed more than 2,500.
UMC began administering the vaccine at 11:45 a.m., and by 4 p.m., the hospital had vaccinated more than 200 frontline health care workers in line with guidance from the Centers for Disease Control and Prevention and the state, said UMC CEO Mason Van Houweling.
"Today is a historic and exciting day for UMC and our community and our first responders," Van Houweling said at a press conference Monday afternoon. "We're really excited. We really had tears in our eyes as the vaccine arrived here at UMC today… The solution is here, it's been a long road, and we're very excited."
The Southern Nevada Health District received 12,675 doses of the Pfizer vaccine around 8 a.m., according to JoAnn Rupiper, director of clinical services for the health district. She explained that hospital administrators have a plan in place by which employees will receive the vaccine first.
"Remember [health care workers] are working on the front lines every day with COVID patients and they can see the devastation and they can see what exactly happens, so they are very happy to get the vaccine," Rupiper said in a virtual media briefing.
ICU nurse Roshele Ward was the first UMC employee — and the first Nevadan — to be vaccinated. Ward has treated multiple COVID cases, and "went right back to work" after receiving her vaccine, Van Houweling said.
"She was the first to raise her hand when we asked for volunteers," he said. "She was just ready."
Van Houweling described frontline workers as "eager" to be vaccinated, and said that the morning was full of tears, high-fives and clapping while the first doses were administered.
UMC expects to vaccinate the rest of its staff within the next seven days, anticipating 90 percent of its employees will choose to get vaccinated. Close to 5,000 health care workers will be vaccinated using the doses UMC received, including 4,000 UMC employees and more than 800 employees at its UNLV partner facilities.
Van Houweling said that he will be the last UMC employee to be vaccinated.
Officials were not expecting the vaccine to arrive until Wednesday, so the Southern Nevada Health District is still contacting other hospitals and care facilities to determine the rest of the vaccine's distribution, Rupiper added.
In terms of distribution to residents and staff of long-term care facilities, a "separate batch" of the vaccine should arrive at CVS and Walgreens pharmacies next week, Rupiper said. Frontline health care workers and nursing home residents will be the first to receive the vaccine nationwide.
Hospitals have to keep the Pfizer vaccine stored at -70 Celsius and will be continuously monitoring the storage temperature and reporting that information to the state immunization offices.
Additional shipments of the vaccine will be arriving in the coming weeks, according to Dr. Fermin Leguen, the acting chief health officer for the Southern Nevada Health District. Van Houweling said vaccine rollout will be available to the general public by late January or February and "no later than March"
Leguen said that his agency will communicate with members of the public and work with community leaders and the media to share information about the vaccine, especially with members of Nevada's Latino community, which has been hit particularly hard by the virus.
"We also plan in future weeks or days to meet with a representative of the Hispanic community, whether it is a local church or other community-based organizations, and ask them to help us deliver that message," Leguen said.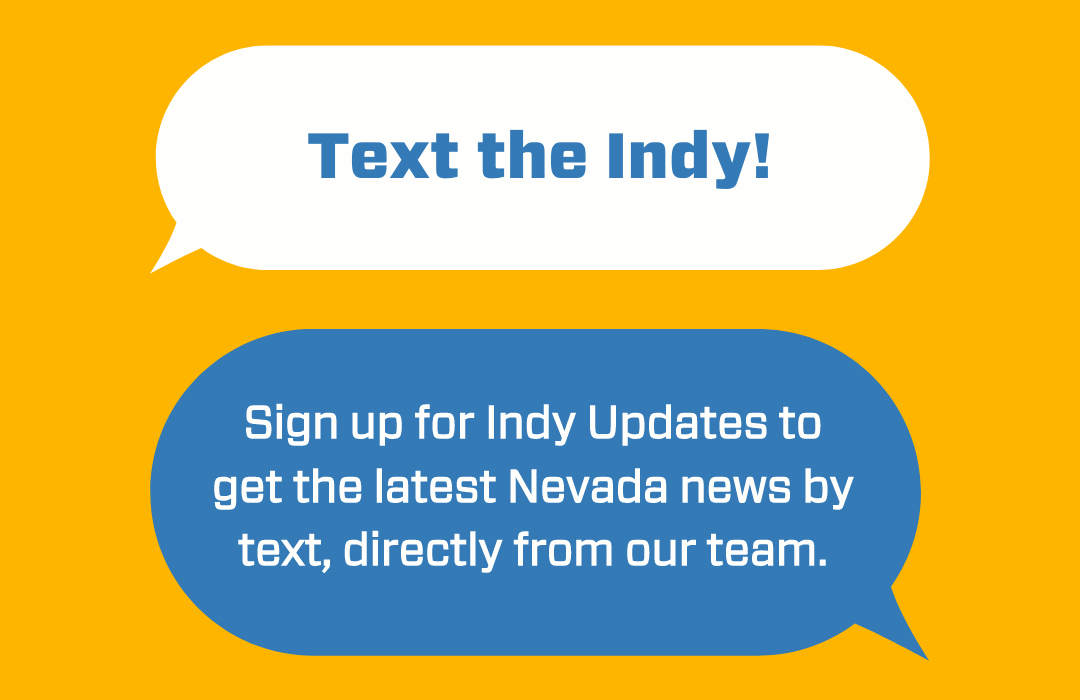 Featured Videos