Students, parents, educators grapple with antisemitism in school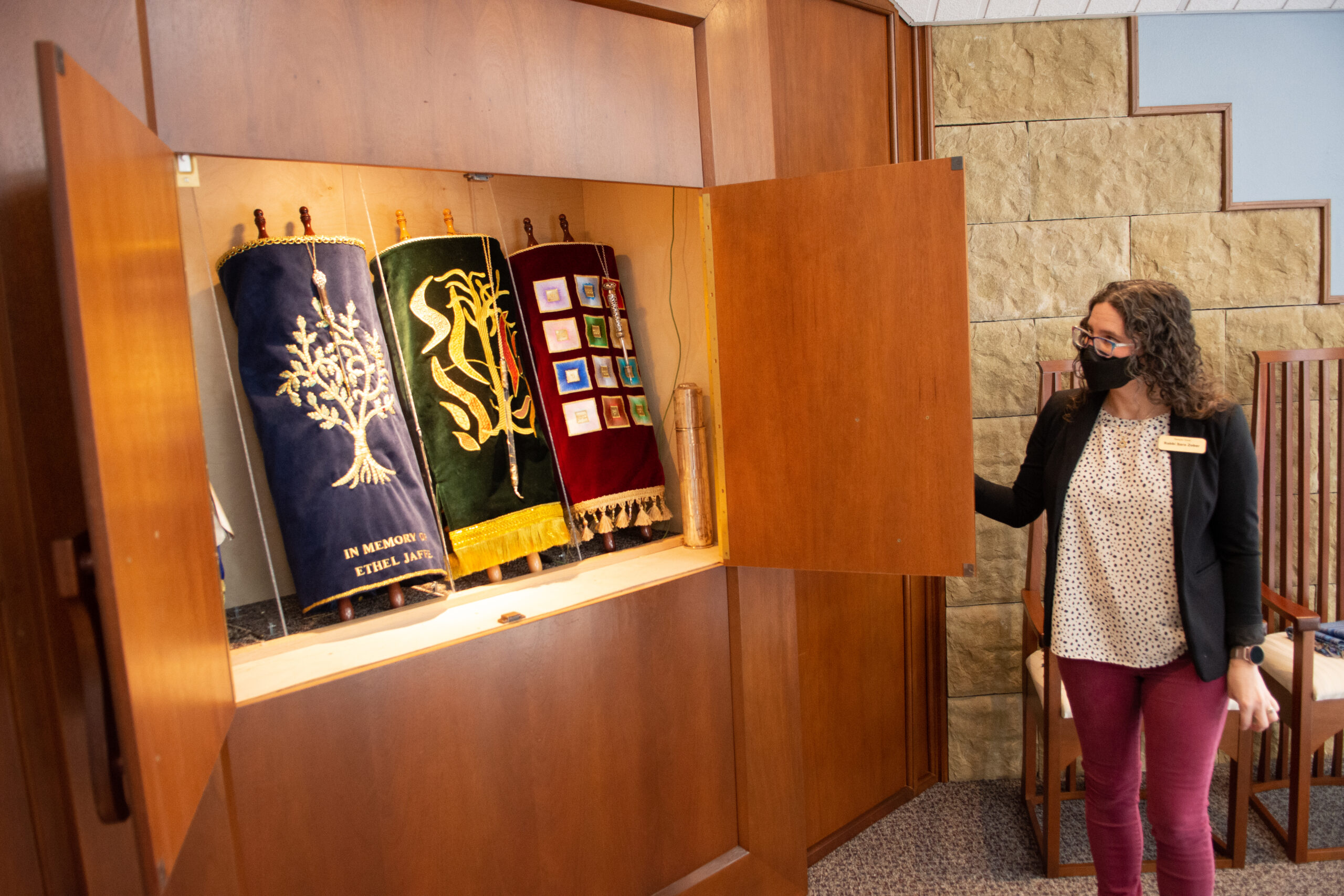 Beth Slamowitz's 12-year-old son found himself sitting in his dean's office after tensions escalated when he said he celebrates Hanukkah, and the student behind him made a comment about Hitler.
Earlier that same day, in a different class, another student doodled swastikas on his paper.
The young student's conflicts in a Reno middle school — meant to be safe and secular like all public schools — were just another example in a wave of recent antisemitic events across the country.
Slamowitz only learned about the two incidents when her son came home from school. After hearing her son's story, she called the school for more details and was told what had happened was a one-time incident, the staff handled it, and no alarm was necessary.
Staff members attributed the incidents to the students being middle schoolers and having "undeveloped prefrontal lobes," she said.
Slamowitz said she understands middle school students don't always make the best decisions but that writing a swastika or commenting about Hitler to a Jewish child is not a random occurrence. There has to be a way to teach students about acceptance and share understanding, she said.
"I now have a child who doesn't want to be themselves at school," Slamowitz said. "He doesn't want to talk about his family. He doesn't want to talk about his background, he doesn't want anyone that doesn't already know, to know that he's Jewish. He doesn't want to wear his Star of David to school."
The incidents include high-profile figures spouting antisemitic tropes, antisemitic flyers distributed in Boulder City neighborhoods and other occurrences of harassment, hate and violence. Reports from the Anti-Defamation League indicate 2,717 antisemitic incidents took place throughout the United States in 2021 — the most since tracking began in 1979 and a 64 percent increase in incidents from the previous year.
In Northern Nevada, an estimated 7,500 people identifying as Jewish live in the region, making up roughly 1 percent of the region's population. Rabbi Sara Zober, one of the rabbis of Washoe County's largest synagogue, Temple Sinai, said Slamowitz's story is far from unique and echoes the experiences of other minority faith group members.
Zober said the everyday antisemitism she and many of her congregants experience often stems from tokenization, ignorance and a lack of awareness about the Jewish faith.
Within the school system, Zober said ignorance manifests in a variety of ways, including the inability for Jewish students to gain a perfect attendance record because they need to miss school for religious holidays not accounted for by the school calendar, lack of understanding about religious head coverings or an assumption that most students have a Christian upbringing.
"I think that the district hasn't sat and thought through what it means to be a diverse place," Zober said. "What sorts of policy do we need to have in order to not do harm to minority students and families?"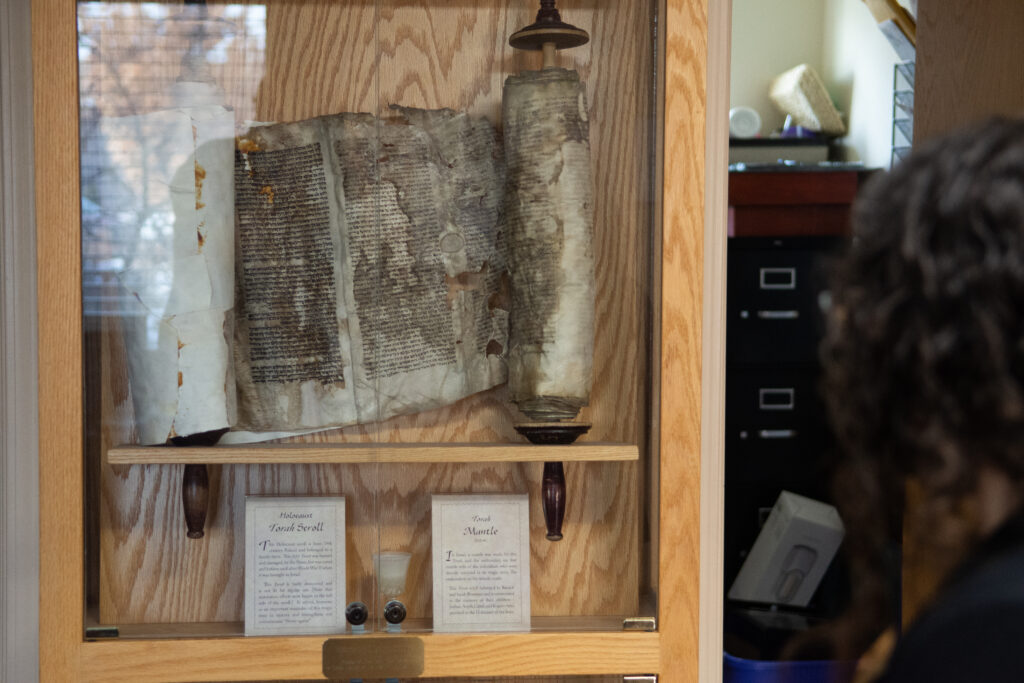 'We have to educate our children'
During a town hall in November where Slamowitz and other community members questioned what the district was doing to address rising antisemitic incidents, Washoe County Superintendent Susan Enfield said schools are microcosms of society.
"I think it's being very, very clear that we will not allow incidents like this to go unnoticed or undiscussed, and that we will use it as an opportunity to provide more training and support," Enfield said.
Enfield said she would reach out to principals and staff members to ensure any future instances would be addressed, including with a letter informing parents of what occurred. Educating students and adults in the building about hate speech and other damaging forms of rhetoric is vital, she said.
"These are hard conversations to have. But as I remind people, we're the grownups," she said. "We're responsible for having the hard conversations, especially when it comes to keeping our kids safe, and to helping to improve our community overall, when it comes to tolerance and acceptance."
Judith Schumer, chairperson of the Nevada Governor's Advisory Council on Education related to the Holocaust, said at the town hall meeting it's necessary to educate students about hate crimes. She said the governor's council offers educational programs to assist teachers.
"We have to educate our children that hate of any kind is wrong. We've taught them that when they see a Black child, they don't use the N word. When we see a Native American child, we don't make fun of them, or an Asian child. Putting swastikas on a notebook of a Jewish child is hate," Schumer said. "If we can get one or two or three children to understand that what they have done was wrong and hateful then we have done our job."
Slamowitz said it was heartening to see community members gather to share their perspectives. Still, only a few people showed up because of fear of being singled out.
"Living in Northern Nevada, and living in Washoe County, we don't as Jews have a strong presence here … that creates a level of fear," she said. "We put a ton of stuff out for the holidays and lights and all kinds of stuff. There was a moment where it was like, 'Well, should I even do that? Will my home be targeted?'"
LaNesha Battle, Washoe County School District's director of equity and diversity, said the district's equity and diversity department works to support teachers and staff by providing professional learning and training centered around systemic barriers, bias and the changing needs of the community.
"Our department offers professional learning opportunities throughout the school year along with book studies which address topics such as cultural competency, inclusion, and culturally responsive teaching and reflective practices," Battle wrote in an emailed statement. "The goal is to ensure ALL teachers can reach and teach ALL students and families through equitable teaching practices in a safe and inclusive school community system."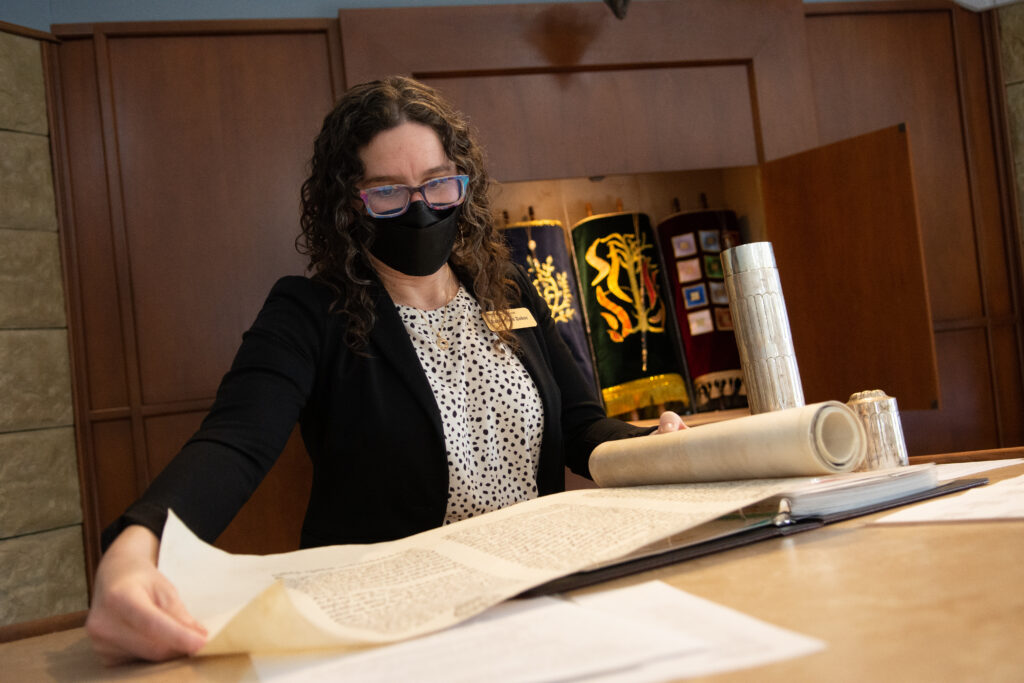 'Huge level of ignorance'
After the 2018 shooting at the Tree of Life synagogue in Pittsburgh and rising antisemitic sentiment, Temple Sinai and other synagogues across the country began taking precautions to protect members. For Temple Sinai, those included locking entrances, having congregants buzz in for events and classes, installing security cameras and using a grant from the U.S. Department of Homeland Security to pay for new doors to the synagogue to better protect against intruders.
Antisemitism is not a new problem in the Reno community. UNR alumni remember golf balls thrown into the Jewish fraternity house bearing swastikas and the words "Fuck Jews." In 2000, white supremacists threw a Molotov cocktail at the Temple Emanu-El Jewish Synagogue in Reno. Thirteen months later, the same synagogue was again attacked by an arsonist.
Stefanie Tuzman, the CEO and president of Jewish Nevada, an organization responsible for taking care of the needs of the Jewish community throughout the state, said that the organization's focus has recently been to provide a safe and secure community for all.
She added that to help protect the community, Jewish Nevada partnered with the Secure Community Network and hired a full-time regional security adviser in October 2021 who is responsible for overseeing the safety and security of Jewish institutions and agencies throughout the state.
Though there's fear of retribution and retaliation for speaking out about hate crimes and incidents in schools, Slamowitz said she went from feeling anger toward what happened to her son to fear to having a strong desire for advocacy.
She said the school dean eventually called her and said it weighed heavily on him that her child didn't feel safe at school, something he didn't want anyone to feel. He said the incidents caused him to research antisemitism and think of ways of moving forward and improving.
"There's a huge level of ignorance. People don't even know what antisemitism is," Slamowitz said.
Though the district requires students to learn about the Holocaust, Slamowitz said that's not the only time antisemitism should be discussed.
Zober said because the Jewish population in Reno is fairly small, there's a lack of awareness about the needs of students from non-Christian and minority backgrounds. She said that includes a school calendar, bias training, teaching about tolerance, inclusive holiday parties that do not cater exclusively to one faith tradition and information about other religions and lifestyles.
She said that even if there is only one Jewish kid in the district, there needs to be a district-wide policy.
"We need anti-bias training," Zober said. "We need it for the Black community. We need it for the queer community. We need it for the Jewish community and the Muslim community and the Sikh community … If they're doing it, it's not working."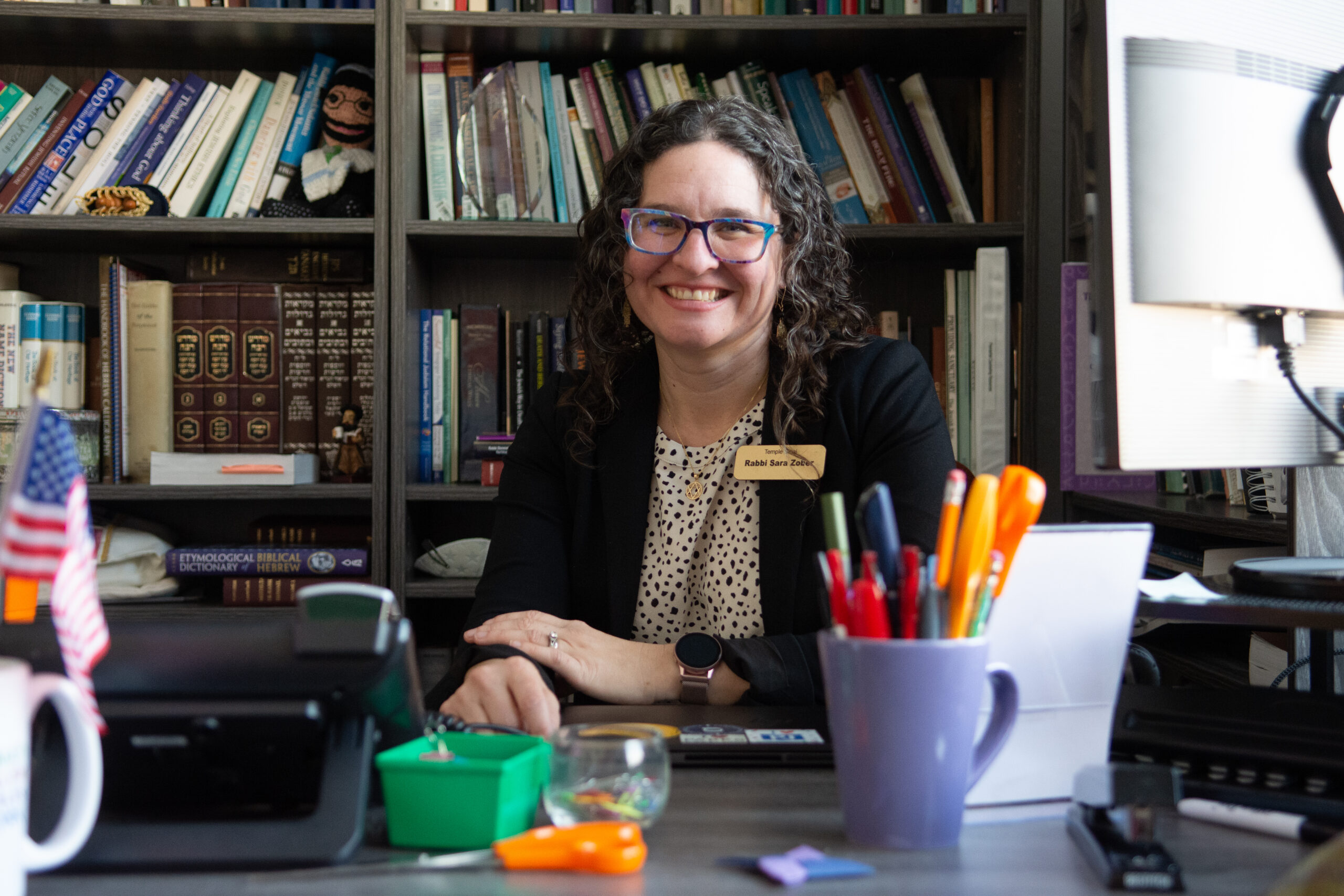 Addressing antisemitism at the state level
Before he left office, Gov. Steve Sisolak proposed that the state give the advisory council $5 million over the next two years for an educational campaign to bring new and innovative resources, such as artificial intelligence, to teach students about the holocaust, genocide and how hate can manifest. But Gov. Joe Lombardo's proposed executive budget does not fund the educational campaign addressed in Sisolak's budget.
In the Legislature, two proposed bills — one submitted by Assemblywoman Angie Taylor (D-Reno) and the other by Assemblywoman Danielle Gallant (R-Las Vegas) — are also seeking to address gaps in policy affecting minority communities.
Though there's no bill language yet, Taylor's proposal would change how absences are tracked, allowing students to observe religious holidays without affecting perfect attendance records.
Gallant's proposed bill looks to add language to state law protecting religious items affixed to homes and prohibiting community associations from requiring residents to remove them. It arrives in response to a homeowners association requiring a Jewish family to remove a mezuzah, or a piece of parchment inscribed with Hebrew verses from the Torah, which Jews affix to the doorposts of their homes.

"It's unfortunate that we need laws like this due to a few unreasonable HOAs because a majority of HOAs respect their neighbors, their religious beliefs and the boundaries of the role HOAs are intended to serve," Gallant told The Nevada Independent.
Both pieces of legislation are coming on behalf of the Anti-Defamation League (ADL).
"We know we're going to be working with Clark County School District and Washoe County on talking about the capacity that students have during these high holidays, and how we can manage workloads," said Jolie Brislin, Nevada regional director of the ADL. "But for right now, we don't want people to be discouraged to practice their religious beliefs."
Brislin said that based on the projections for 2022 incident numbers that will be released next month as part of the ADL's annual audit of antisemitic incidents, she is expecting significantly higher incidents of antisemitism than in previous years.
"We can't turn a blind eye to antisemitism, not only because it's wrong, but also because of the way that it motivates other forms of hate," she said. "Jews have long been the canaries in the coal mine, and we know when acts of antisemitism go unchecked, that other racist, xenophobic and heterosexist incidents go unchecked in other marginalized communities."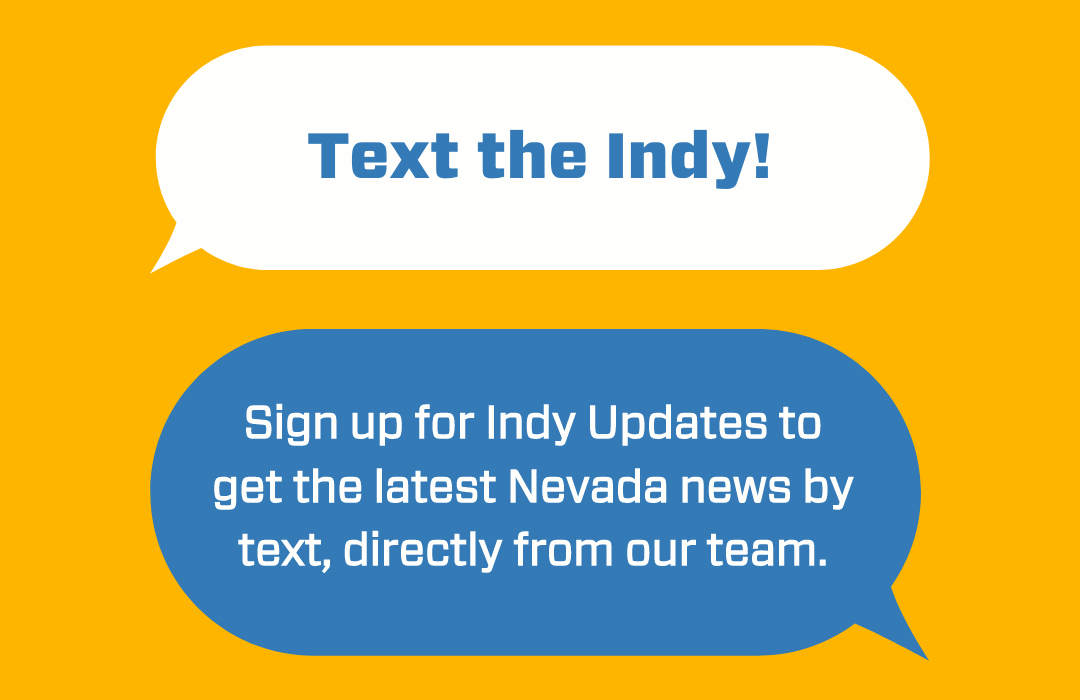 Featured Videos
Comment Policy (updated 4/20/2021): Please keep your comments civil. We reserve the right to delete comments or ban users who engage in personal attacks, use an excess of profanity, make verifiably false statements or are otherwise nasty. Comments that contain links must be approved by admin.