Congress | Health Care
Heller doubles down on support for Obamacare repeal opposed by Sandoval
By

Humberto Sanchez
Senator Dean Heller, right, and Nevada Governor Brian Sandoval speak with media inside the Grant Sawyer State Office Building in Las Vegas on Friday, June 23, 2017. Daniel Clark/The Nevada Independent
Heller doubles down on support for Obamacare repeal opposed by Sandoval

Humberto Sanchez
February 14th, 2018 - 2:15am
Republican Sen. Dean Heller signaled his pleasure this week with language in President Donald Trump's fiscal 2019 budget plan that backed Heller's proposal to replace Obamacare, an indication he is looking to capitalize on the White House embrace ahead of a possibly difficult primary.
"Great to see @POTUS include our bill to repeal and replace #Obamacare in his budget," Heller wrote Tuesday on Twitter.
Heller's enthusiasm about the president's support of a bill he co-sponsored with fellow Republicans Lindsey Graham of South Carolina and Bill Cassidy of Louisiana reflected a complicated calculation. The mention in Trump's budget could help the endangered Republican senator fend off attacks from GOP primary opponent Danny Tarkanian, who has tried to align himself with Trump. 
But opposition from Gov. Brian Sandoval — a popular governor of the same party—could open Heller up to criticism from rivals in the general election. Heller is up for re-election in November and considered one of the most vulnerable Republican incumbents of the 2018 election cycle.
The risks were immediately visible. Democratic Rep. Jacky Rosen, who is running to challenge Heller, took to Twitter to voice her concerns about Heller's bill to repeal Obamacare, also known as the Affordable Care Act.
"@DeanHeller went from saying he wouldn't support a bill that would cause Nevadans to lose health insurance, to introducing one, to then trying to bring it back after it failed," she wrote. "In November, he'll see what voters think of his broken promise."
Heller's and Sandoval's offices did not immediately respond to an inquiry seeking comment.
The Senate never voted on the Graham-Cassidy bill, as it is commonly referred to, although Heller and Wisconsin Sen. Ron Johnson are also part of the core group of legislative authors. Republican leaders abandoned plans to take it up in late September once Republican Maine Sen. Susan Collins announced she would vote against the bill, leaving it short of the votes needed to pass.
At a Senate Budget Committee hearing Tuesday, Office of Management and Budget Director Mick Mulvaney lauded the measure, which would provide block grants to states to fund the kind of health care they chose, instead of directly funding Medicaid and subsidies.
"We assume it passes," Mulvaney said, affecting a hopeful tone that acknowledged that Congress was unlikely to revisit repealing Obamacare after failing to do so last year.
"Writ large, it transfers control of this issue, this very important issue of health care to the states and we think that is a more efficient way to provide that service," Mulvaney said.
The bill would cap funds per beneficiary and end the expansion of Medicaid under Obamacare, which lowered Medicaid eligibility requirements to allow more people to gain coverage as well as help states fund the expansion.
But Graham-Cassidy has met with resistance from Sandoval. Nevada was one of 33 states, including the District of Columbia, that expanded Medicaid, and the governor told The Nevada Independent in September that the bill offers a "false choice" between flexibility for states and slashing funding.
He said he would not "pit seniors, children, families, the mentally ill, the critically ill, hospitals, care providers or any other Nevadan against each other" because of the steep cuts to federal funding the state would face if the Heller-sponsored measure were to pass. A state analysis, also obtained by The Independent, agreed with neutral calculations from various health-care organizations estimating Nevada will lose between $600 million and $2 billion in federal funding by 2026 if the legislation passes.
In September, Heller argued that the bill was "the best solution to repeal and replace Obamacare."
"Our plan moves decision-making to the states and provides each state the flexibility needed to innovate, develop, and implement new options to bring down costs and increase coverage," he said in a release. "Our plan also allows states to maintain programs that are currently working for them, protects individuals with pre-existing conditions, and eliminates the individual mandate penalty because people who can't afford a product their government forces them to buy should not have to pay a fine.

"Most importantly, Nevada wins under Graham-Cassidy-Heller-Johnson because it would be receiving more federal funding under this proposal and increased flexibility to help make sure people have access to quality care," Heller concluded.
INDY FAST FACTS
Danny Tarkanian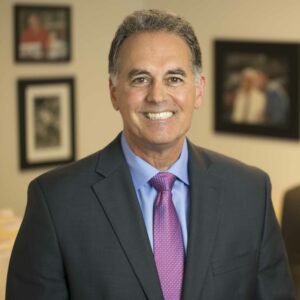 Job:
Businessman
Party:
Republican
In current office:
None
Birthdate: Dec. 18, 1961
Education:
University of Nevada, Las Vegas (B.A.)
University of San Diego (J.D.)
Other public offices held: 
None
Total Donations: $3,443,619 (8/18/04-5/23/18)
Top Donors:
Danny Tarkanian $528,440
Stations Casino $74,550
Las Vegas Sands Corp $38,900
Domain.com $26,600
Maloof family $18,000
INDY FAST FACTS
Jacky Rosen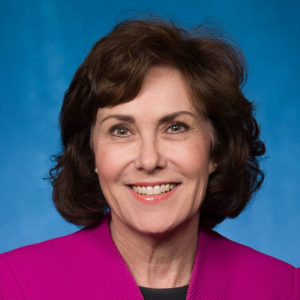 Job:
 Member of the U.S. House of Representatives Nevada's 3rd Congressional District
Party:
Democrat
In current office:
2017-present
Birthdate:
August 2, 1957
Education:
University of Minnesota, Twin Cities (B.A.)
Other public offices held:
None
Total donations: 
$
9,013,380
 (
1/1/16-5/23/18
)
Top donors:
EMILY's List $178,768 League of Conservation Voters $80,270 DE Shaw & Co $69,500 University of Nevada $40,038 Omni New York $32,400 Last Report: 6/1
1/18
Credit: Center for Responsive Politics
INDY FAST FACTS
Dean Heller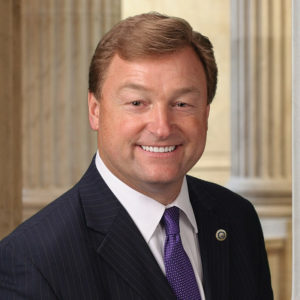 Job:
U.S. Senator
Party:
Republican
In current office:
2011-present
Birthdate:
May 10, 1960
Education:
University of Southern California (B.A.)
Other public offices held:
Member of the U.S. House of Representatives Nevada's 2nd Congressional District (2007-2011) Nevada Secretary of State (1995-2007) State Assemblyman (1990-1994)
Total donations: 
$24,223,634
 (1/1/05-5/23/18)
Top donors:
Station Casinos $117,900 Votesane PAC $92,000 MGM Resorts International $74,500 Blackstone Group $48,400 Capital Group $38,800 Credit: Center for Responsive Politics
INDY FAST FACTS
Brian Sandoval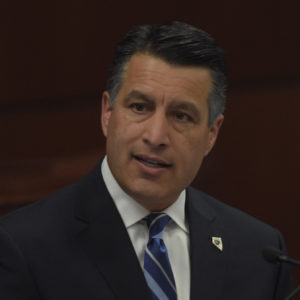 Job:
 Nevada Governor
Party:
Republican
In current office:
2011-present
Birthdate:
August 5, 1963
Education:
University of Nevada, Reno (B.A.) Ohio State University (J.D.)
Other public offices held:
U.S. District Court Judge (2005-2009) Nevada State Attorney General (2003-2005) Nevada Gaming Commission Chair (1999-2001) Nevada Gaming Commission Member (1998-2001) State Assemblyman, District 25 (1994-1998)
Total donations:
$5,035,808 (1/7/11 - 7/5/17)
Top donors:
Caesars Entertainment $245,000 Station Casinos $158,072 MGM Resorts International $160,000 Wynn Resorts $80,000 Marnell Properties LLC $70,000
From the Editor
The Nevada Independent
is a 501(c)3 nonprofit. We have
generous corporate donors
, but we can't survive on those alone. We need support from our readers. I know you have many commitments. But if you would
support our work
(or bump up your current donation), we would be forever grateful.
Best,
Jon Ralston
get our morning newsletter,
The Daily Indy
Stars & Struggles
Take a peek into today's education world through the lens of Sunrise Acres Elementary School in Las Vegas.
INDYMATTERS
CAFECITO CON LUZ Y MICHELLE
@TheNVIndy ON TWITTER