Heller insults our intelligence on mail-in voting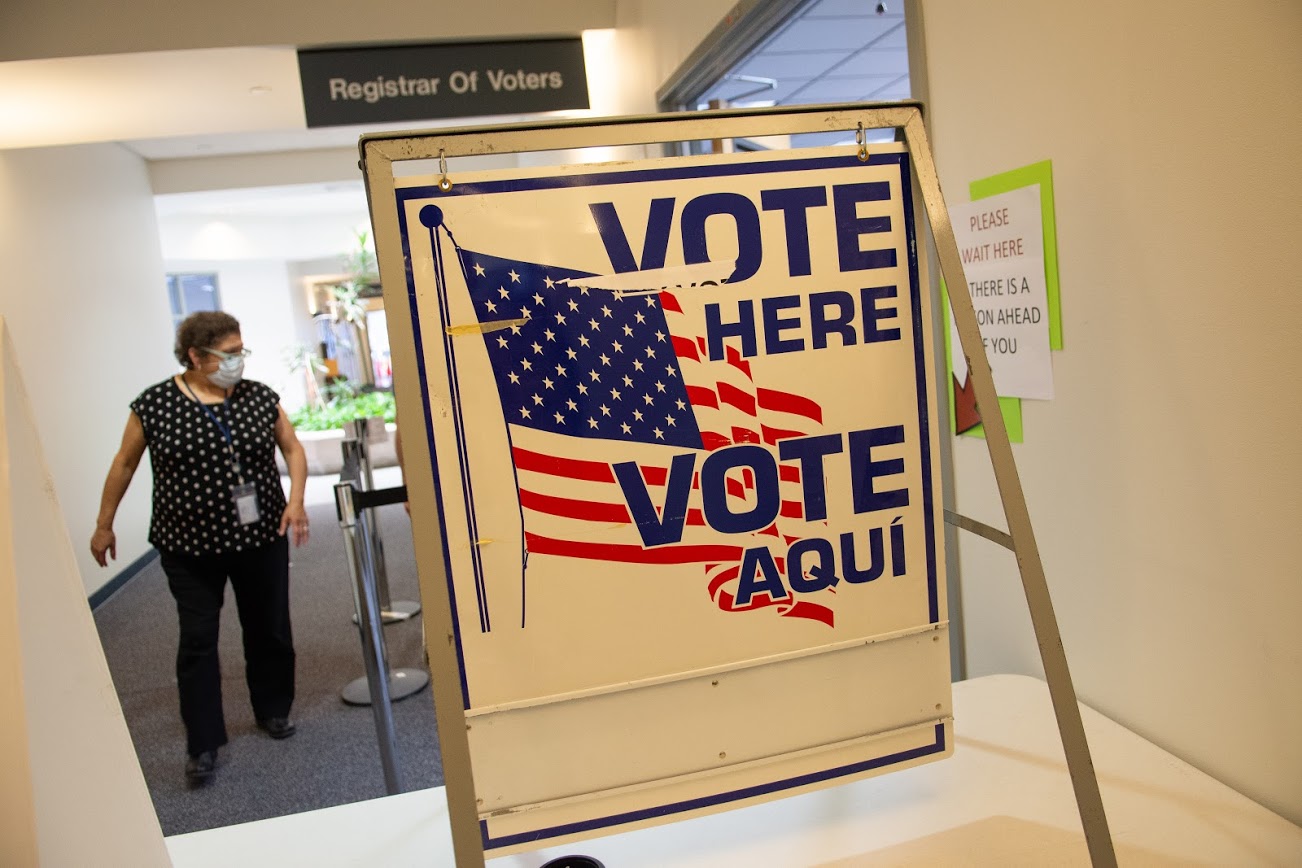 Nevada Republicans and President Trump are spouting all kinds of canards about the new vote-by-mail law, but former Sen. Dean Heller just showed how brazenly they will lie.
In an interview on Wednesday with Fox News, Heller declared that it will be easy for Nevadans to vote twice, once by mail and once in person. "I just asked the secretary of state [Barbara Cegavske]… what happens if someone votes by mail and then goes in and votes again?... She says 'nothing.'"
I don't know what Ms. Cegavske told our one and a half term senator, but it is provably false that someone can vote twice without getting caught. Many and probably most would be caught on the spot.
As soon as your mail-in ballot is received, the election system records the fact that you have voted. If you then show up in person on Election Day, the system will immediately flag you if your mail-in ballot has arrived. If your ballot hasn't yet arrived, the system will record your in-person vote and then automatically block the mail-in ballot when it comes in.
"If you show up to vote in person, the system will immediately show if your absentee ballot has come in," says Doug Goodman, founder and executive director of Nevadans for Election Reform, a nonpartisan group. "If your absentee ballot arrives after you've voted in person, the system will show that as well."
You can see this how this works for yourself in the "Processing Voters" section of Washoe County's instruction handbook for poll workers: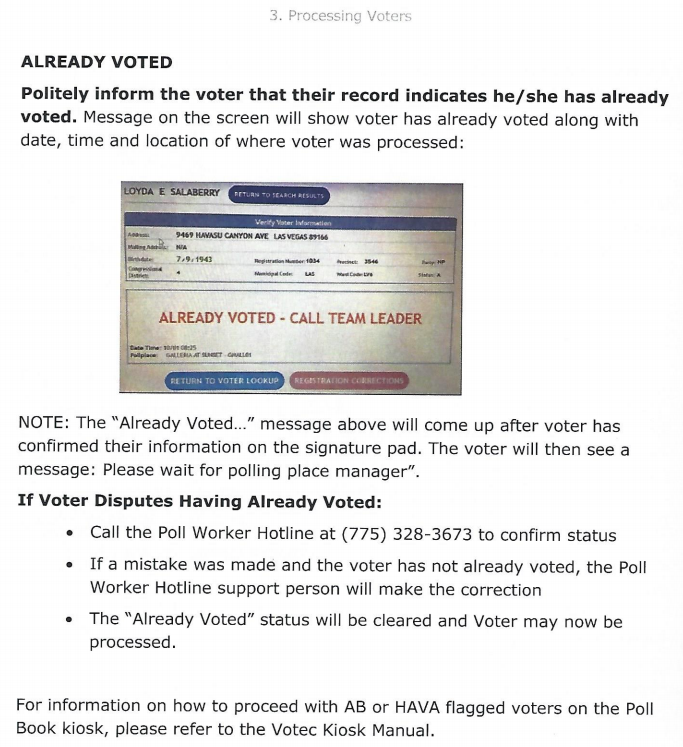 It would be bone-headed to even think about voting twice. You almost certainly will be caught committing voter fraud, which is a felony. You'd also be caught lying to the government, a second felony. Anyone who wants to vote in person, after having received a mail-in ballot, either has to bring in that ballot or sign a statement confirming that they haven't yet voted.
This is not new. Nevada has used mail-in voting for years, and the record is good. Heller knows this. The new law mainly makes it easier: Active registered voters will get a ballot without having to request one first.
Heller knows this. After all, he himself was once the secretary of state.
Trump and the GOP have twisted themselves into pretzels in their jihad against mail-in voting. First they warned that mail-in voting spurs fraud, even though the evidence is minimal. Then they argued that "absentee ballots" were fine in states like Florida, where lots of elderly Republicans and Trump himself vote by mail. Now they're arguing that in-person voting promotes fraud too.
We all know the GOP's real fear: mail-in voting is likely to increase turnout, and Republicans are convinced that will be bad for their side. The other goal, at least for Trump, is to delegitimize the election itself in order to dismiss a losing result as "rigged." In the long run, that may be the biggest threat to democracy.
Edmund L. Andrews is a former economics reporter for The New York Times, and also worked as economics editor and deputy magazine editor at National Journal. He is currently an independent writer and consultant in Washington, D.C. and California.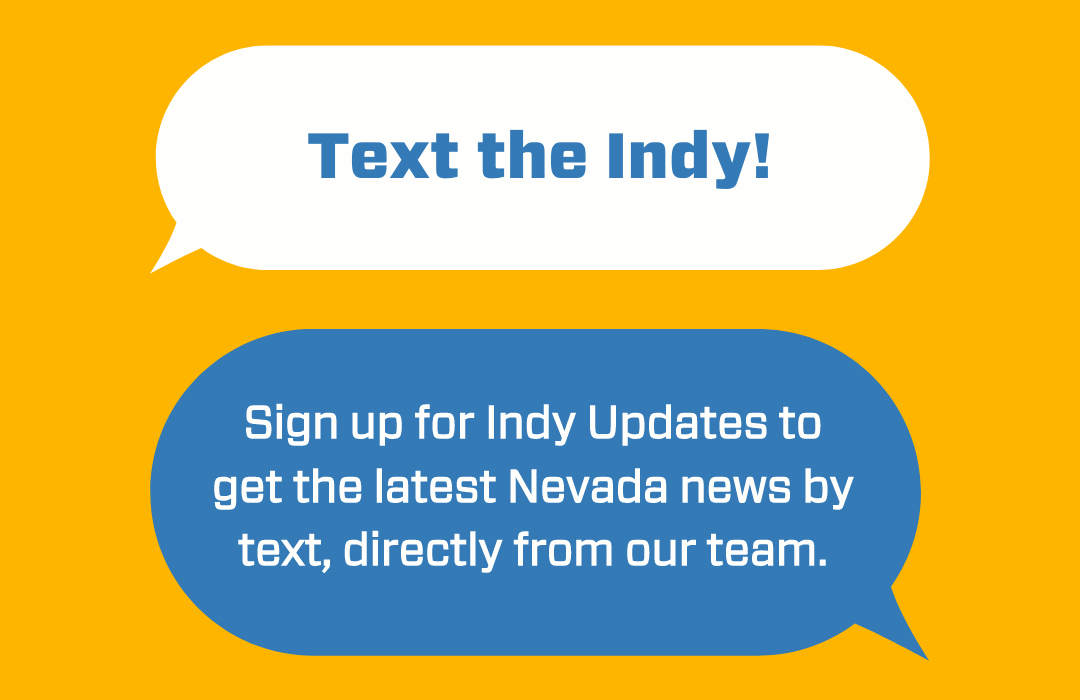 Featured Videos